10 Things To Do In Blue Springs, Missouri
If you are looking for one of the most underrated destinations in the midwest, I may have found it. Blue Springs, Missouri, sits about 19 miles from the downtown Kansas City metro area and offers a small-town experience. It's located right off of I-70, which runs across the state. The first thing that caught my eye when I drove into town was the public art and the beautiful parks. It was evident that there were a lot of things to do in Blue Springs, Missouri. Within a short time, I found a lot of fun things to see and do.
Click here for Things To Do Along Kansas I-70
Sculpture Tour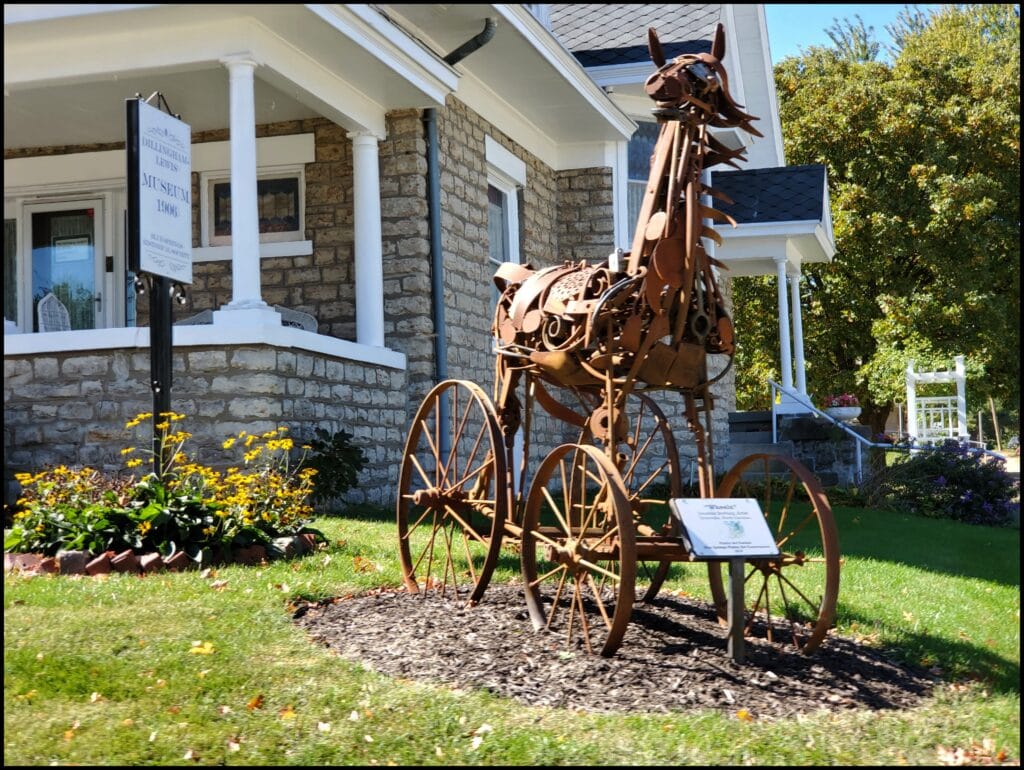 I found numerous sculptures while walking through the downtown area, as well as the parks. You can easily spend one full day touring Blue Springs to see all of the beautiful sculptures. You can find them lining the streets, as well as in the parks.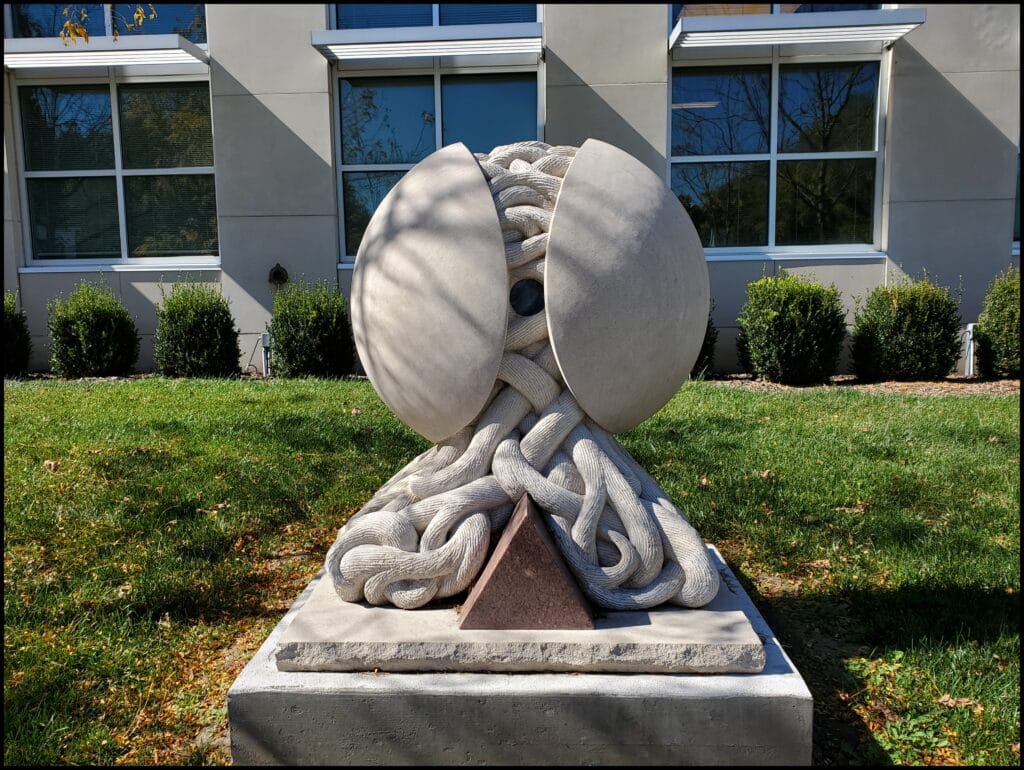 As I drove around, it became evident that sculptures were around every corner, in the parks, and even near the public library.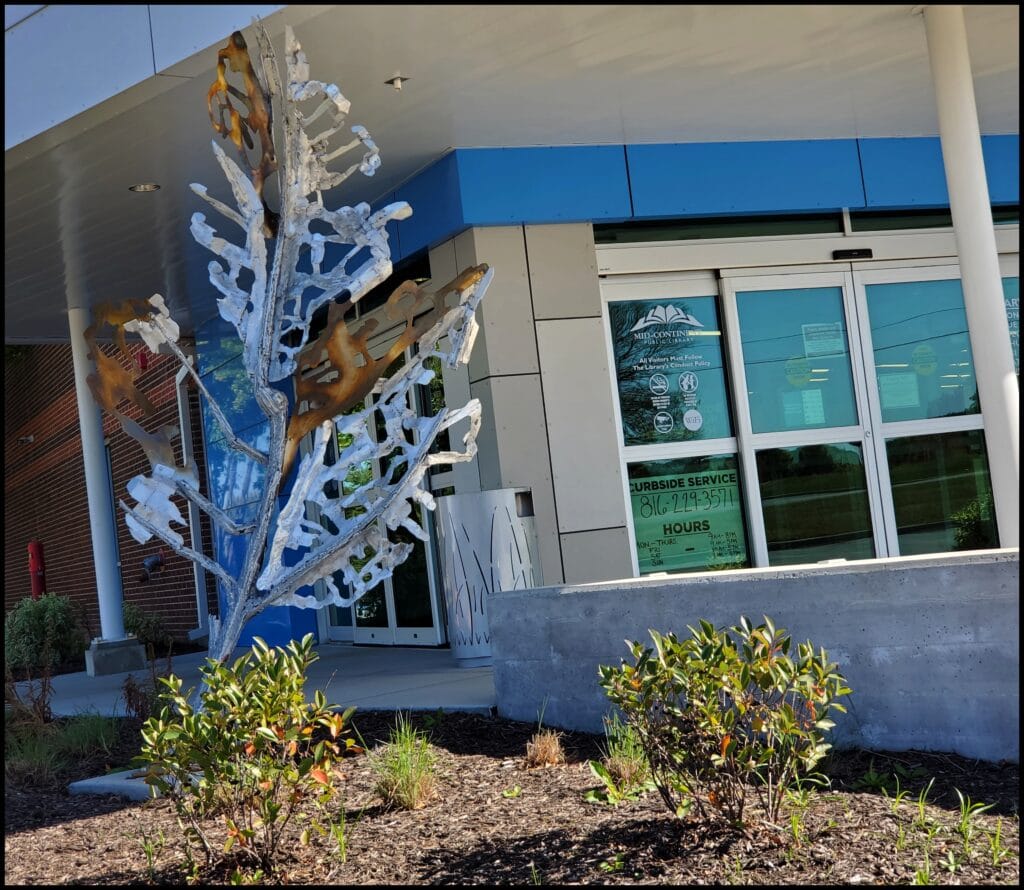 I met Lawrence, a city employee, near the depot, and he was a wealth of knowledge. He told me how he had moved dozens of sculptures around town. The community pride that he had to share with me was enough to show me that Blue Springs was a town that I needed to explore. Stop in at the Blue Springs Chamber of Commerce to pick up a map and begin your sculpture tour.
Pink Hill Park
The Veteran's Way Memorial is located in Pink Hill Park. If you only have time to visit one park while in Blue Springs, see this one.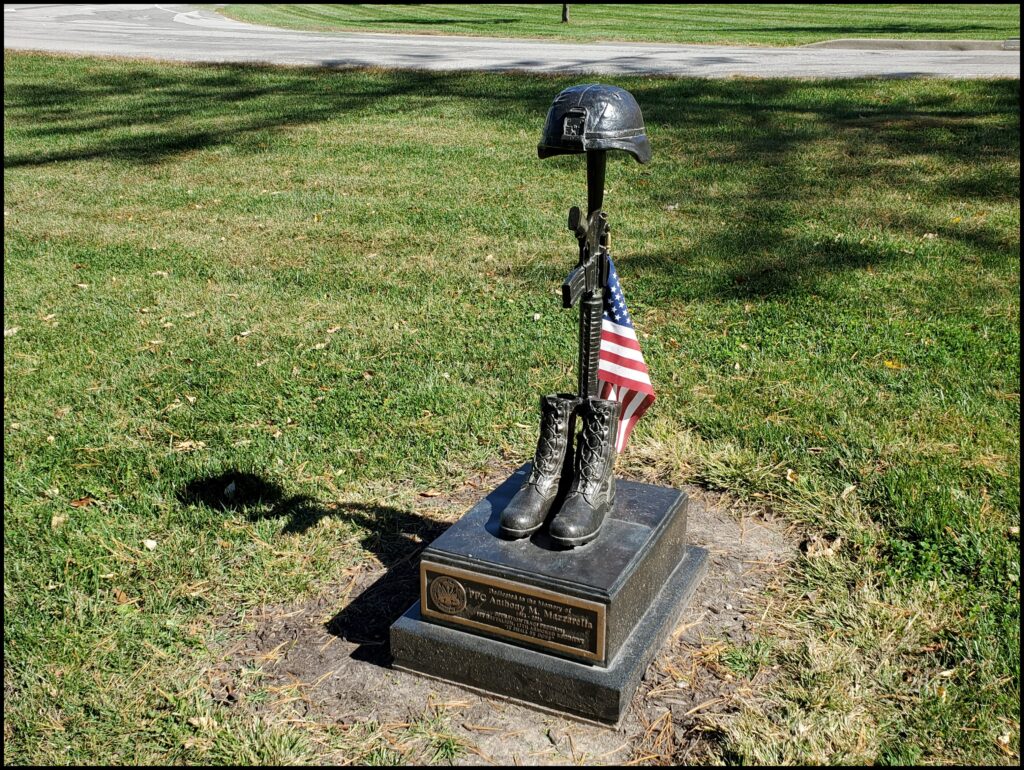 This park also had a Competition BMX Race Course, horseshoe pits, sand volleyball courts, playgrounds, and much more. If you are planning a picnic for a group, there are several shelter houses that are reservable.
Click Here: History Comes To Life In Abilene, Kansas
Central Park
Central Park is home to a beautiful community garden project. Gardeners rent spaces throughout the season and harvest their garden produce.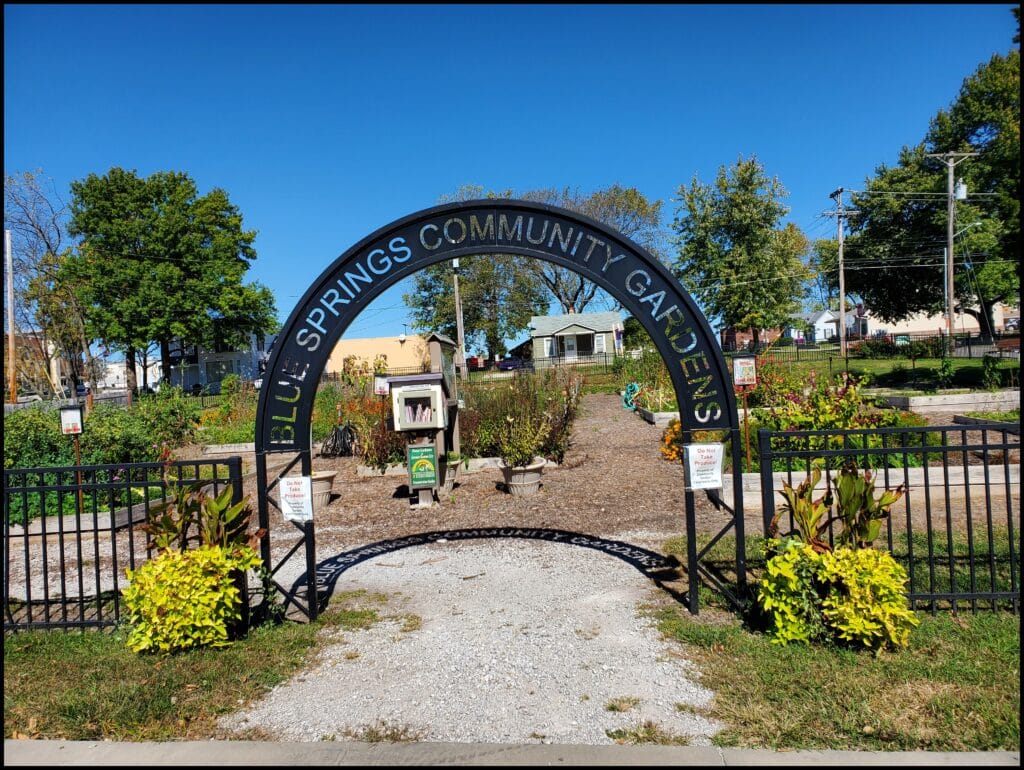 You can view the garden plots but not take anything from the site. Many gardeners plant flowers, as well as garden produce. Located nearby is a sculpture and the Blue Springs Depot, which is open for different events throughout the year.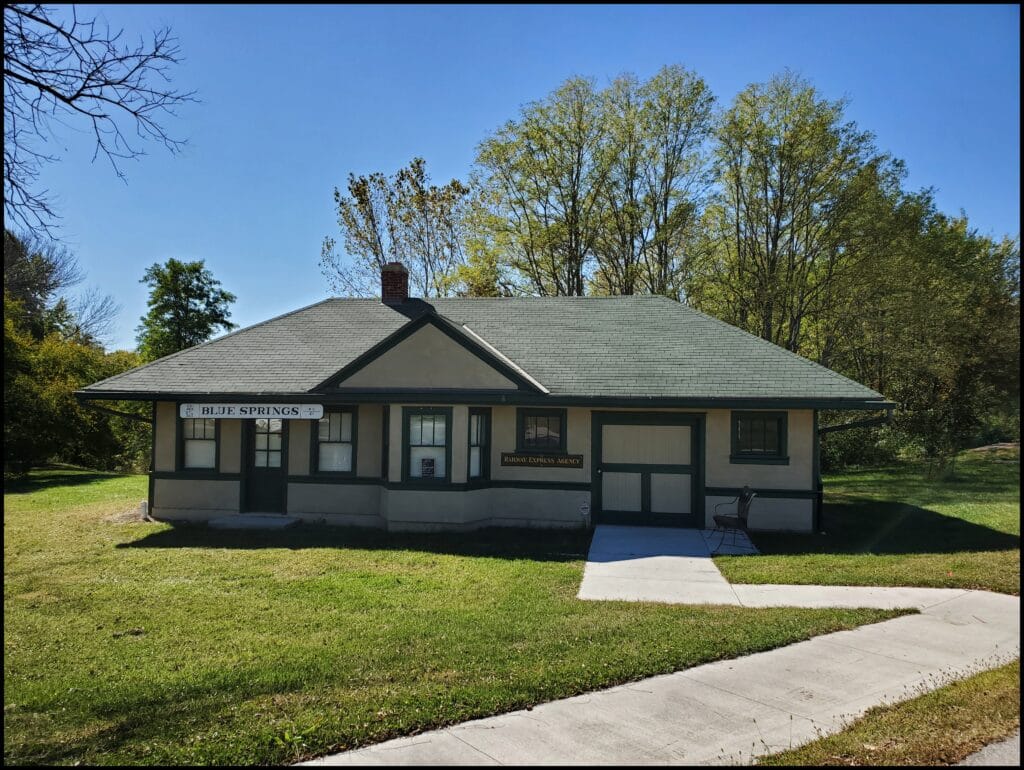 Explore Colonial Gardens In Blue Springs, Missouri
Colonial Gardens was one of my favorite finds on my visit to Blue Springs. Their tagline for their business is, "Shaping hearts and minds through food, flowers, and trees." I could not agree more.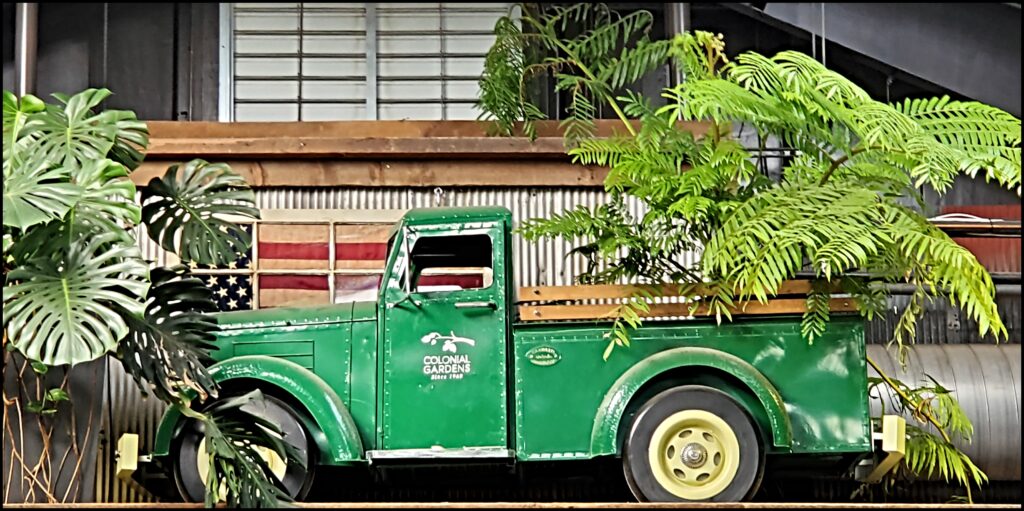 Once you enter this property, your mind and body immediately begin to connect with nature. I had a wonderful conversation with one of the employees who was a horticulturist. She informed me that they do grow their own produce on-site and do serve and sell it. If you want to dig a little deeper in regards to your passion for gardening, enroll in a class or workshop through Colonial Gardens. They pride themselves on having things that you cannot find elsewhere. I discovered that they had some unique cacti as I strolled through.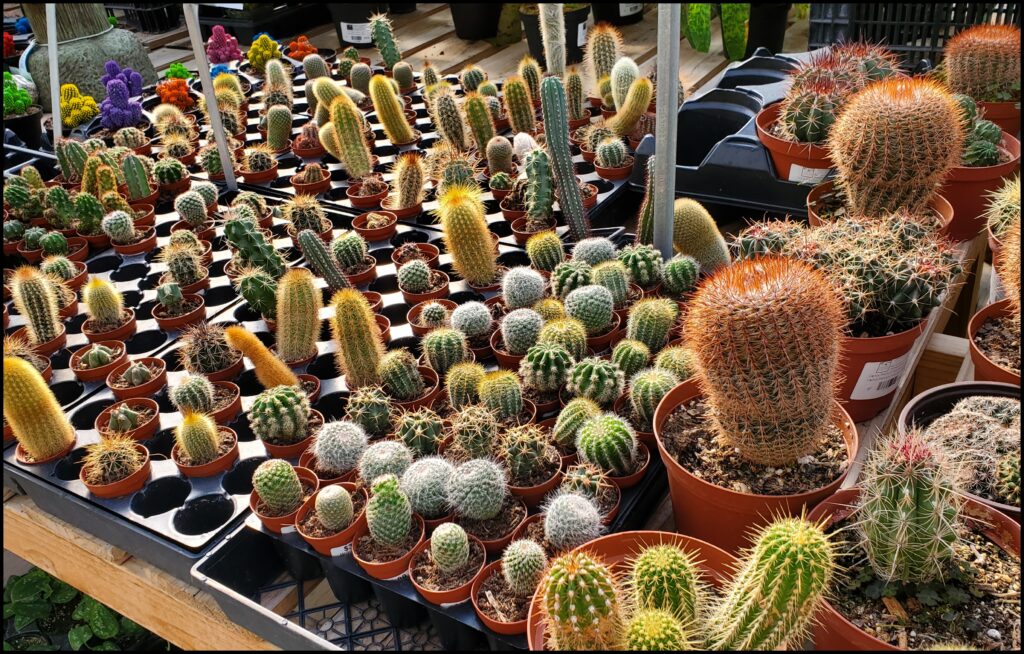 If you can't find your gardening needs here, I'm not sure you will find them anywhere.
Burris Old Mill Park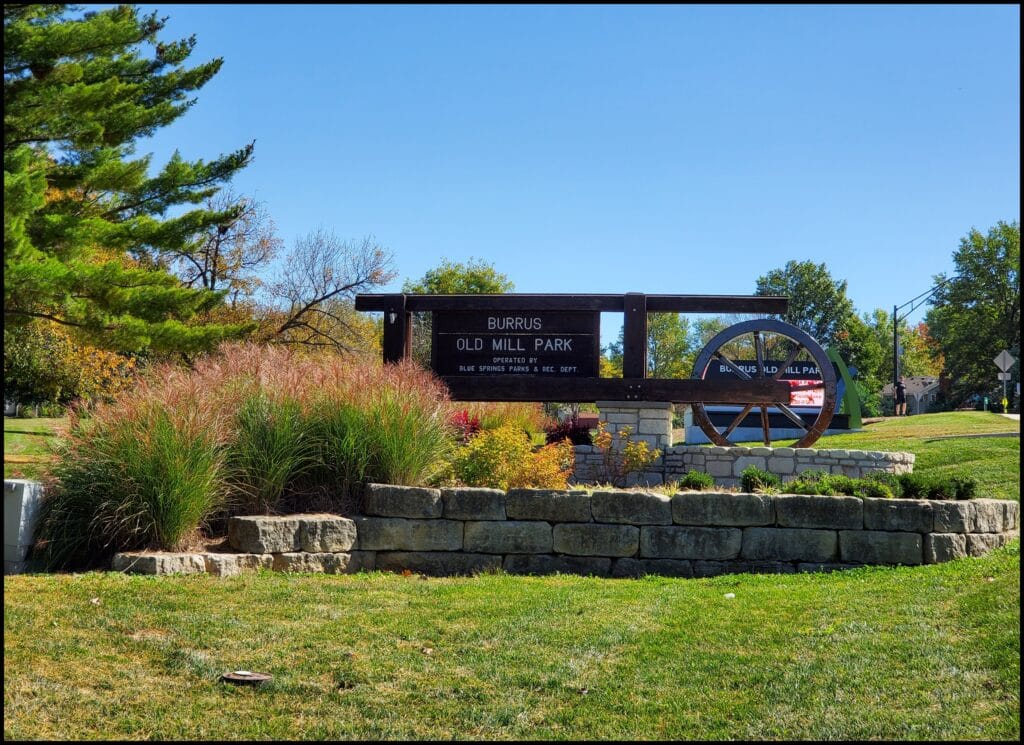 Fourteen acres make up one of Blue Springs' oldest parks, Burrus Old Mill Park. This park is the proud home of the city's first splash pad. There is no fee to visit, and there are paved walking trails throughout the park. A skate park is a popular attraction within this park, along with a baseball field, basketball court, and playground.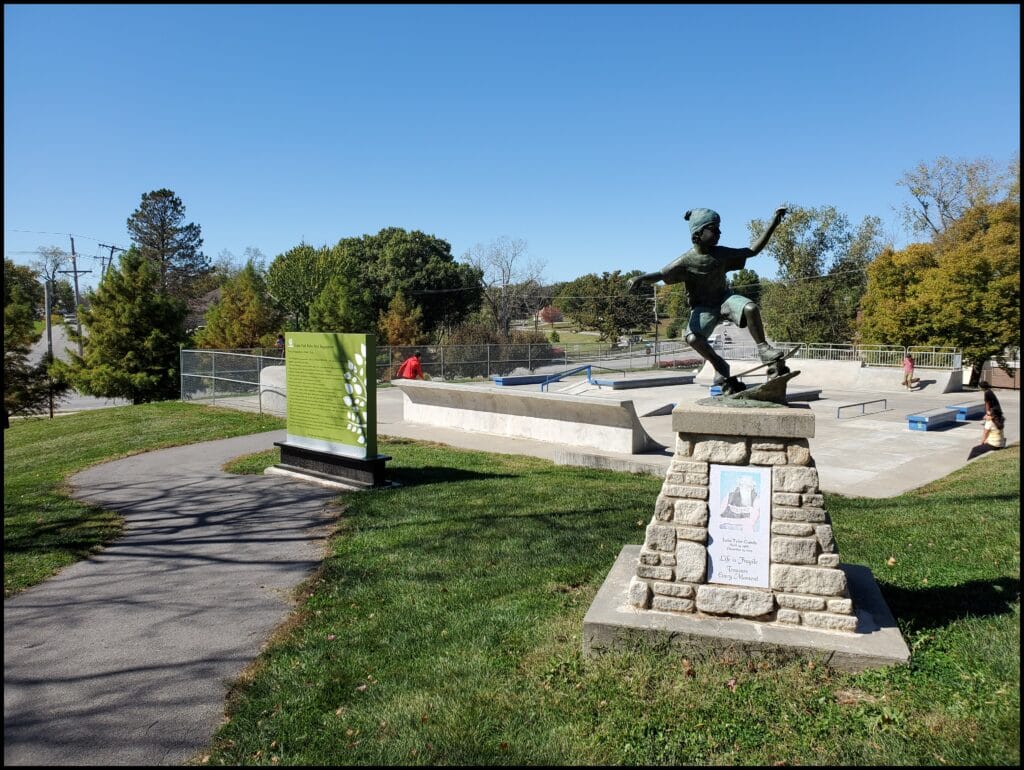 This park seemed small, but it had a lot of "oomph" to it. I returned on my second day in Blue Springs, as I enjoyed my first visit so well.
Eat Cupcakes In Blue Springs, Missouri
Everyone loves cupcakes. I was greeted with a smile and a tasty cupcake at Simply Frosted, located on Main Street. It not only smelled delicious, but it all tasted oh so sweet! Seasonal cupcakes are a customer favorite, and I learned that the wedding cupcake is their number one seller.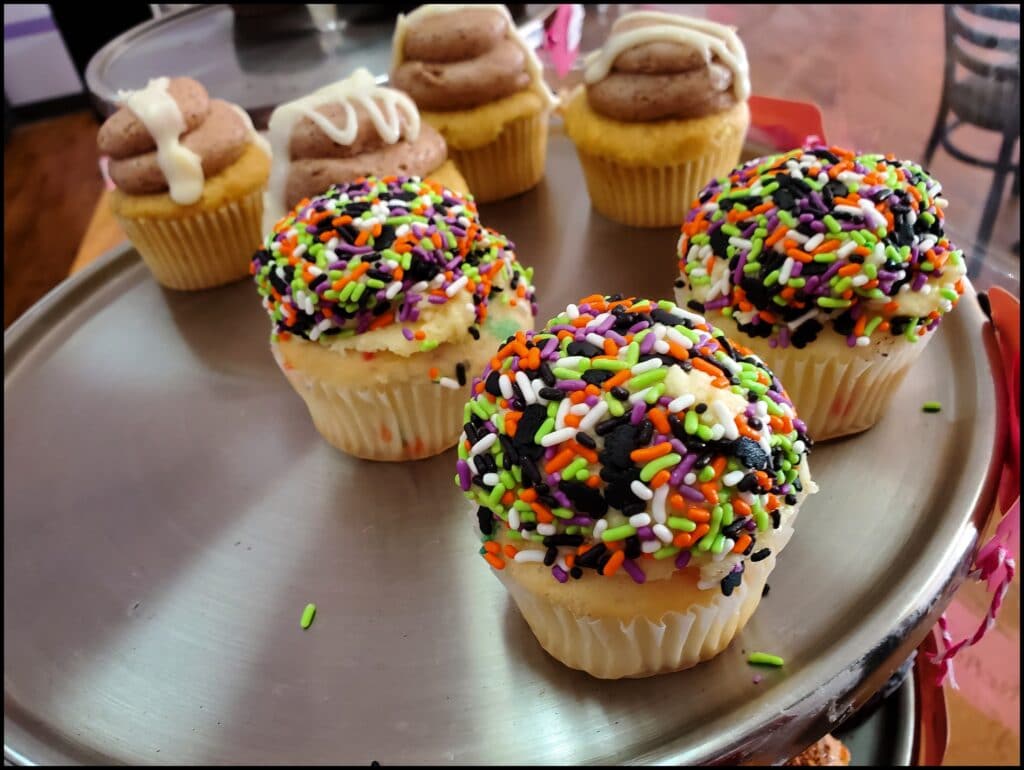 When you spend time exploring Blue Springs, you MUST stop in and get a box of cupcakes to go. Take them to a local park and enjoy them.
Rotary Park
Your visit to Blue Springs would not be complete without a visit to Rotary Park. On a day that I visited, several women were sitting in a circle, physically distanced apart in chairs. Other families could be seen playing in the playground, and a few park visitors were shooting hoops.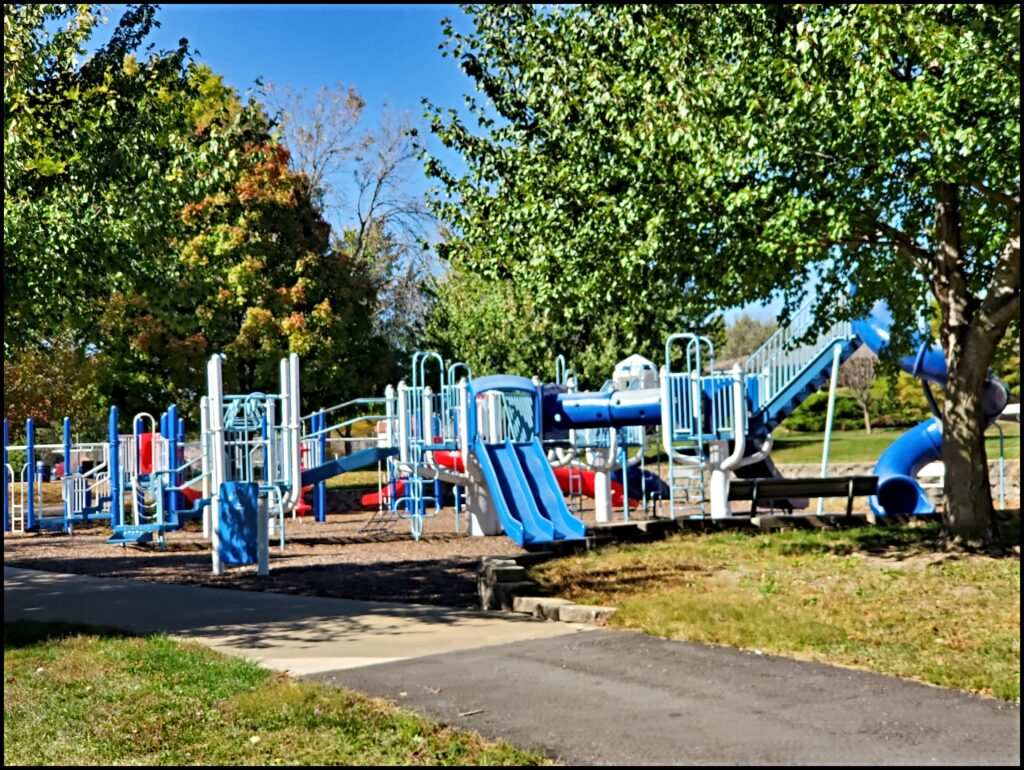 There are also several pieces of public art in this park, and if you walk around the lake, you will find a train. This park is also home to an Arbor Walk. I had never been on one of these, and I found this walk interesting. While strolling the .6 mile hard-surfaced trail, several trees were identified with signage along the route.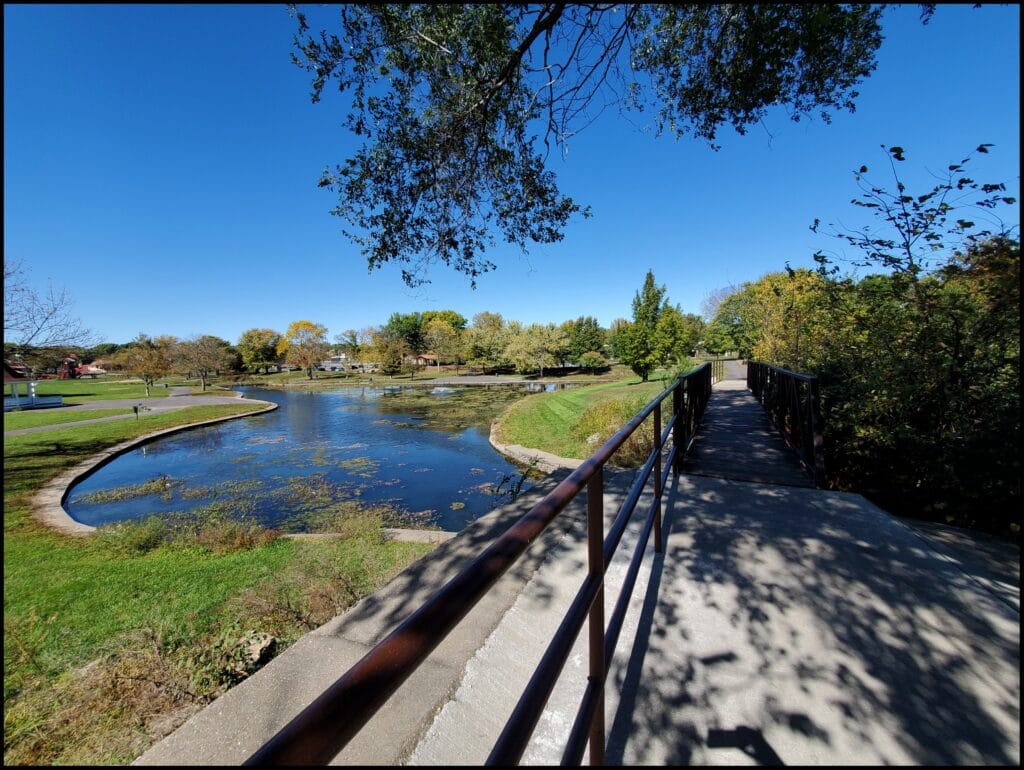 It was a fun way to learn about the trees and it was also neat to see the colors in the fall season. As with any park, you can visit different times of the year and see different things.
Dillingham-Lewis Museum
The Blue Springs Historical Society owns the Dillingham – Lewis Museum that is open throughout different times of the year. This house that was built in 1906 has a charming front porch to welcome guests. The architecture in the home is beautiful, and the decor, which is set in that period of time. I was particularly intrigued by the stunning display on the second floor, which featured a sewing machine and dresses.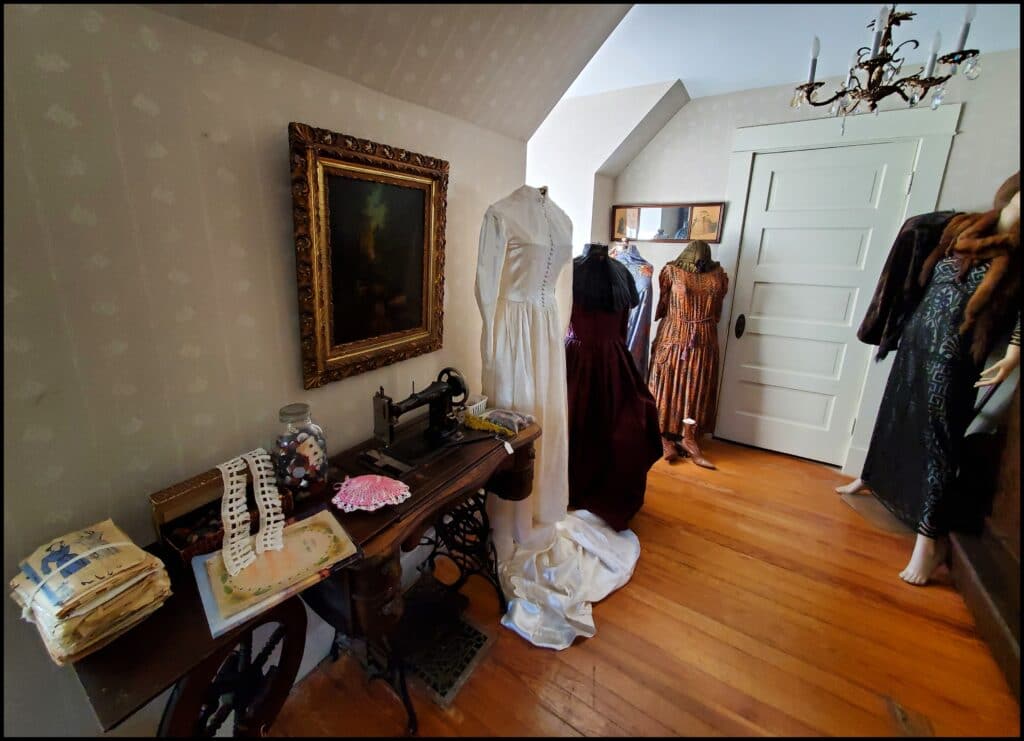 Several quilts were throughout the home, and beautiful stained glass windows brought natural lighting into the home.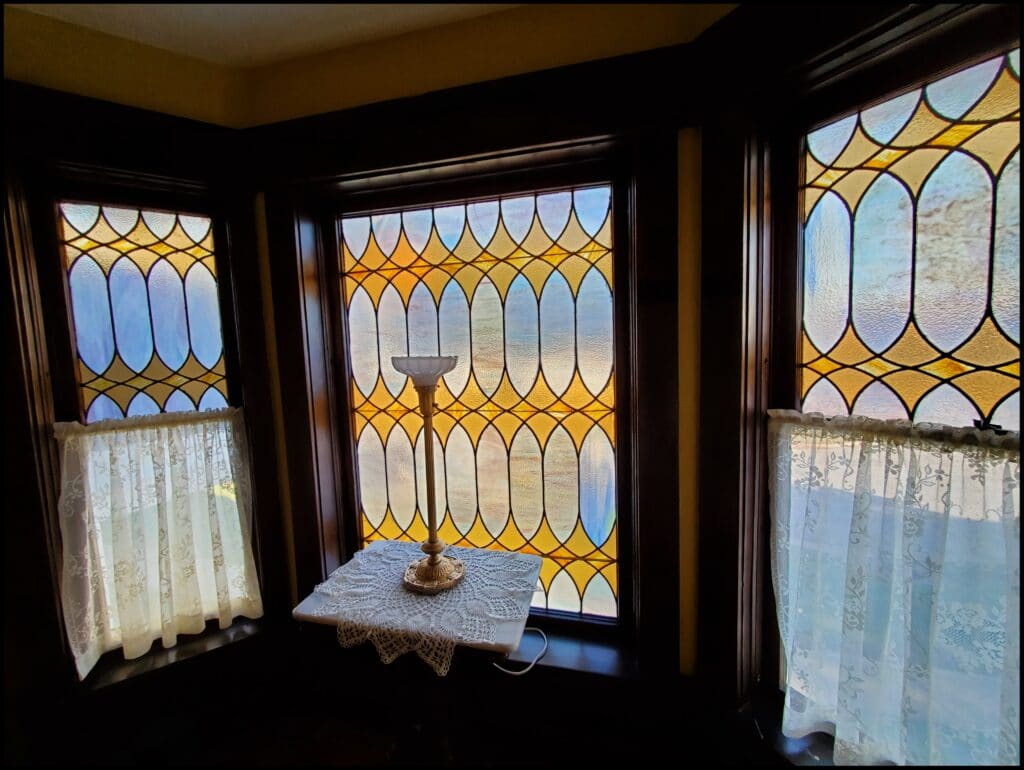 Donations are always welcome and can be sent to Blue Springs Historical Society P. O. Box 762 Blue Springs, MO 64013, or donate through the website.
Eat Home Cooked Food
Sandy's Restaurant Home-Cooked Meals is a stape in Blue Springs. I would highly recommend Sandy's Famous Tenderloin Sandwich. A full-size order is HUGE and a smaller size order is BIG. So, order accordingly.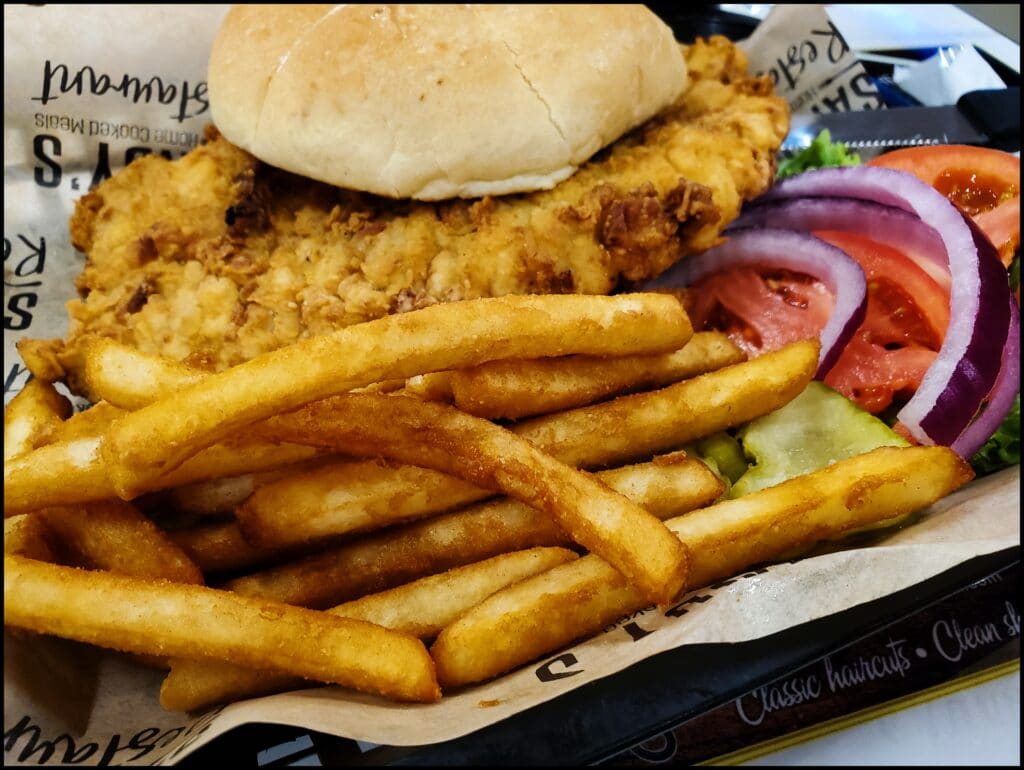 If you are hungry for breakfast, you can order their award-winning Biscuits and Gravy or the famous Eggs & Things. When I was dining here, I also noticed that several Sandy's Award Winning Fried Chicken plates were finding their way to patrons. And they also had pie; you can never go wrong with pie. Enjoy your meals at Sandy's, but most importantly, arrive hungrily.
Stay At An AirBNB In Blue Springs, Missouri
For a cozy night's stay, book an air b n b stay with Angie. Angie is a Super Host and makes you feel as though you are at home. For a clean, comfy bed with a cozy night's stay in Blue Springs, this is your property.
Blue Springs, Missouri, is one place that people tend to drive by and should take the time to exit I-70 and visit. Let's face it… The American Road Trip is back, and what better reason to hop off of the Interstate. The parks, sculptures, food, and hospitality in Blue Springs will welcome you.
Happy Traveling~ Sara
The following two tabs change content below.
SaraB
Sara is a travel enthusiast that resides in North Iowa. You can find her traveling where the plane, train, ship, or car will go. Are you looking to take a road trip? Sara has solutions for you!