9 Things To Do In Morgan County, Indiana
Are you looking to slow things down a little bit and explore the back roads? Step back into a slower pace of life and experience these 9 things to do in Morgan County, Indiana. It is a short drive from Indianapolis and Bloomington, making it a prime location for a day or weekend trip. The people of Morgan County will welcome you and show you community pride, unlike anything you have experienced. I hope you will be curious and plan a visit, as the residents of Morgan County will roll out the red carpet for you.
Eat Waffles
Dine at The Waffle Whitch for a tasty breakfast or lunch. A tip that I would give you is to order the chocolate eclairs for dessert or any meal. The presentation and tastiness were to die for!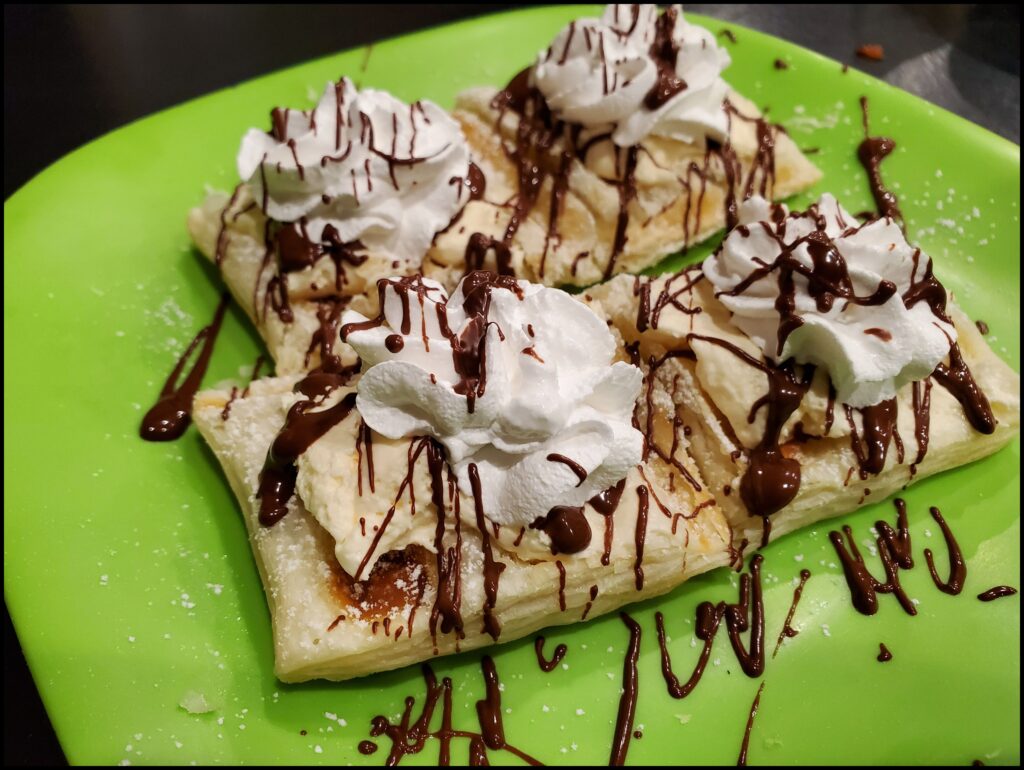 The waffle ice cream bowls are also very popular.
The Waffle Whitch
152 North Main Street
Martinsville, Indiana 46151
(317) 965 – 0545
You can order any combination of fruits and sweets that hit your taste buds. I dined here right before Halloween, which seemed appropriate. What I did not realize is that this place is Halloween themed all year long. They serve up home-cooked foods, along with a fun experience. It's easy to find, as it's located on the beautiful Town Square in Martinsville.
Visit Old TownWaverly Park
Old Town Waverly Park offers an opportunity to learn about the history of the area. One of the things in this park that really caught my eye is the permanent large scale board games. On the day that Brandy of Gleason Family Adventure and I visited, there were people working on the Corn Hole game. This was the first park that I have been to where these board games are coming to life all year long.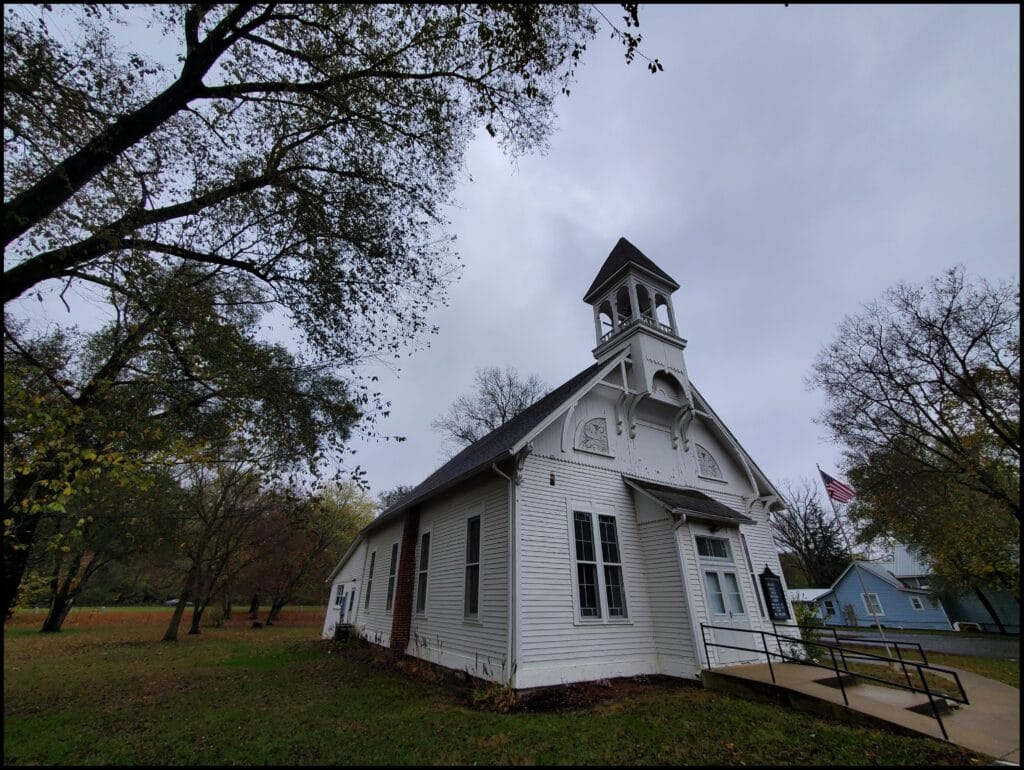 Old Town Waverly Park
8425 Main Street
Martinsville, Indiana 46151
(765) 342 – 1007
The park is also home to The White River Greenway Trail that offers a comfortable 4 mile out and back hiking/biking trail. It's paved and fully handicap accessible, which makes this a hike for everyone. Birding and excellent wildlife viewing are abundant in the area, as a nice size buck hopped across the trail ahead of us.
Indulge In BBQ
Gather Around BBQ is where you can find the best barbecue in Indiana. The meats, the sauces, and the service are second to none.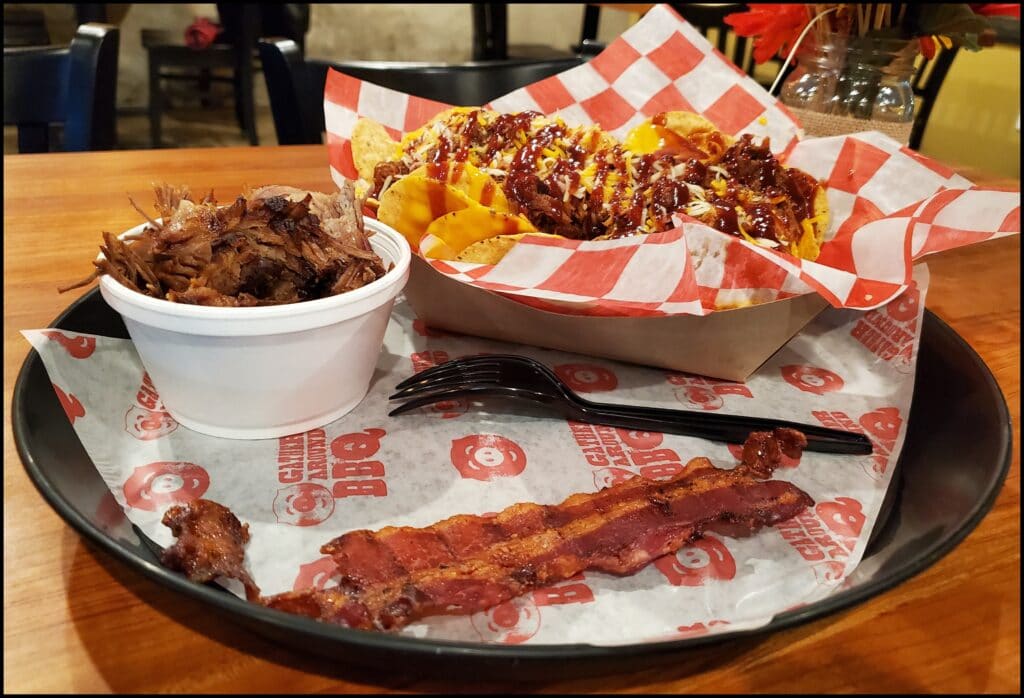 The secret is in the family recipe, as it's the only-the-family-knows-the-recipe, which means you cannot go wrong with anything on the menu.
Gather Around BBQ
43 South Main Street
Martinsville, Indiana 46151
(765) 343 – 6050
Find a table outdoors or belly up to a high top indoors. Grab a fork, cold drink, and dive into a delicious bbq meal.
Click Here To Learn About Indiana Honey & Bees
Explore The Arts
The Art Sanctuary offers one space where you can see the works of several local artisans.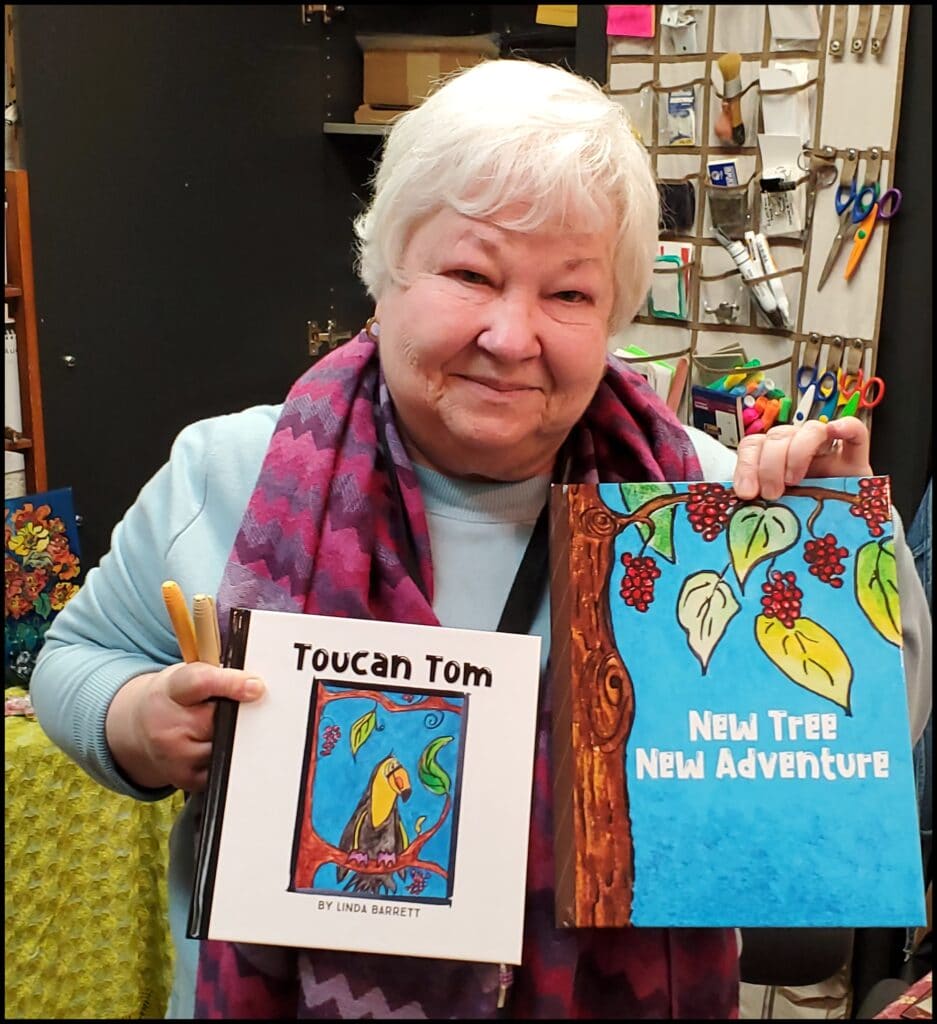 Meet them in person, purchase their art, and even enroll in a class or two.
The Art Sanctuary
190 North Sycamore Street
Martinsville, Indiana 46151
(765) 342- 8422
With a mission of educating, encouraging, and stimulating interest in the fine arts, you are sure to be welcomed with a smiling face. This studio is one of the most thriving art studios that I have visited. Each time that I have visited, there are artists on-site, new projects are on display, and new events are in the making. The arts are a highlight of things to do in Morgan County, Indiana.
Eat An Indiana Tenderloin
Come N Git It Diner is known for its home-cooked comfort foods, as well as breakfast all day long. Your visit to any town in Indiana is not complete without a tenderloin. This will always be one of the 9 best things to do in Morgan County, Indiana.
While in the restaurant, be sure to look at all of the wall decor, as it's sure to bring a smile to your face.
Come N Git It Diner
96 North Main Street
Martinsville, Indiana 46151
(765) 352 – 8222
My recommendation is to order an Indiana tenderloin and be prepared to take home leftovers, as it is huge. If you did not know this, Indiana is known for its pork tenderloins. In fact, there's even an Indiana Foodways: Tenderloin Trail.
Learn How Candy Canes Are Made
The Martinsville Candy Kitchen has been in business for more than 100 years. During the holiday season, you can watch them make candy canes. If you have never watched someone make a candy cane, it's a fascinating process. Christmas comes to Martinsville all year long and it remains at the top of the list for thousands of people. As it is continually at the top of the 9 best things to do in Morgan County, Indiana.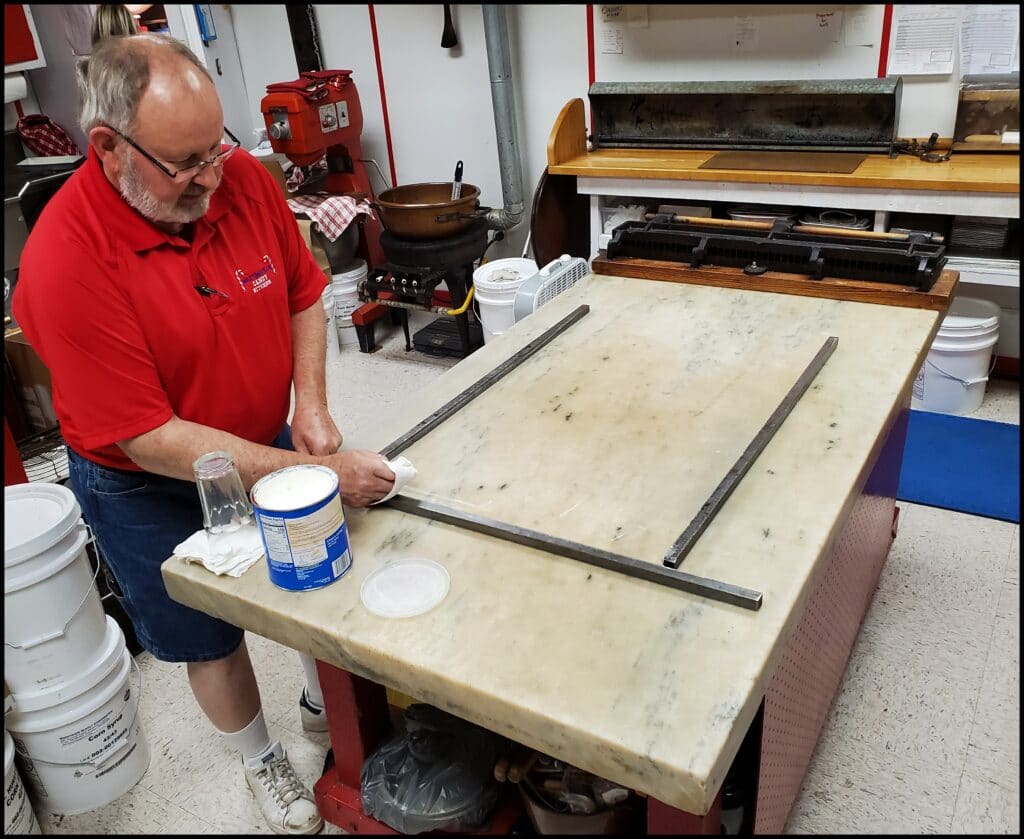 Martinsville Candy Kitchen
46 North Main Street
Martinsville, Indiana 46151
(765) 342 – 6390
Candy cane making is tedious and it's obvious that there's a whole lot of love that goes into each candy cane. Follow their Facebook page for up to date information regarding candy cane making viewing. Handmade chocolates are also popular, as well as 24 flavors of hand-dipped ice cream. Depending on what you have a hankering for, the Martinsville Candy Kitchen can help you with your sweet tooth.
Bring Country Home With You
Berries & Ivy Country Store is home to everything country. It's located off the beautiful Town Square in Martinsville and offers everything you could want in regards to country decor.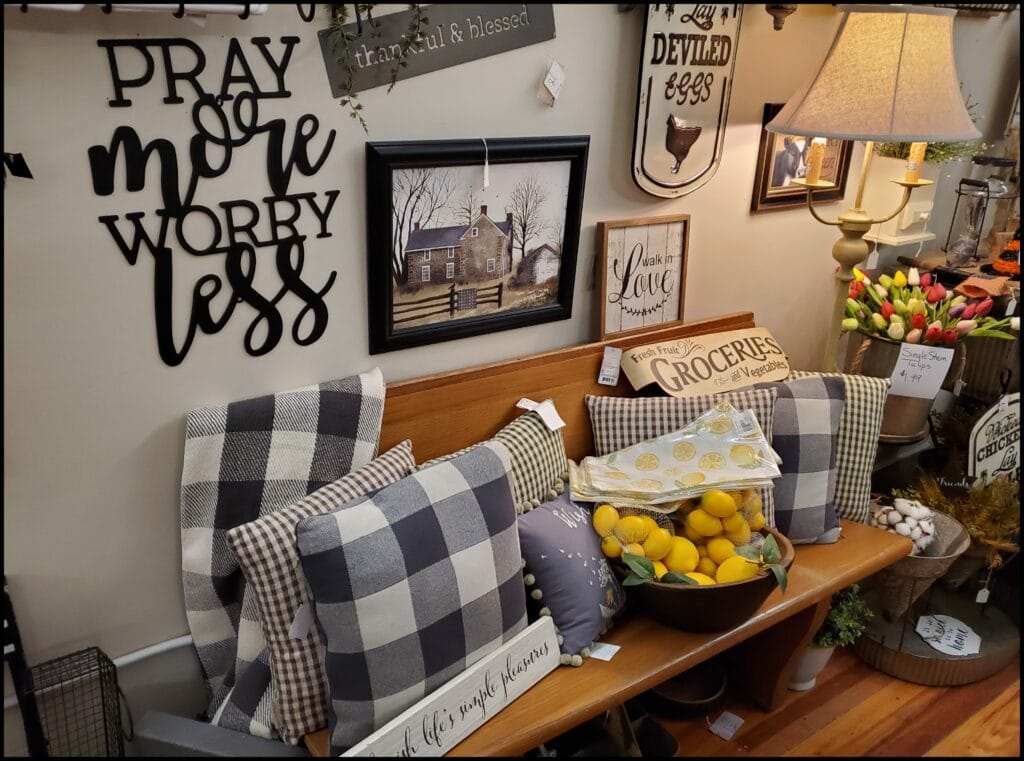 Berries & Ivy Country Store
28 North Main Street
Martinsville, Indiana 46151
(765) 342 – 7722
The inspirational signs, scented candles, antique furniture, and table furnishings are sure to win you over. This shop will inspire you to change things up in your home, so be prepared to shop until you drop.
Eat Donuts At An Award Winning Donut Shop
Knead The Dough Bakery came highly recommended by locals. It did not take any arm twisting for me to find their location and stop in to indulge. Their claim to fame is that they won the title of "Best Yeast Donut In Indiana in 2018." I would agree….. their donuts were INCREDIBLE!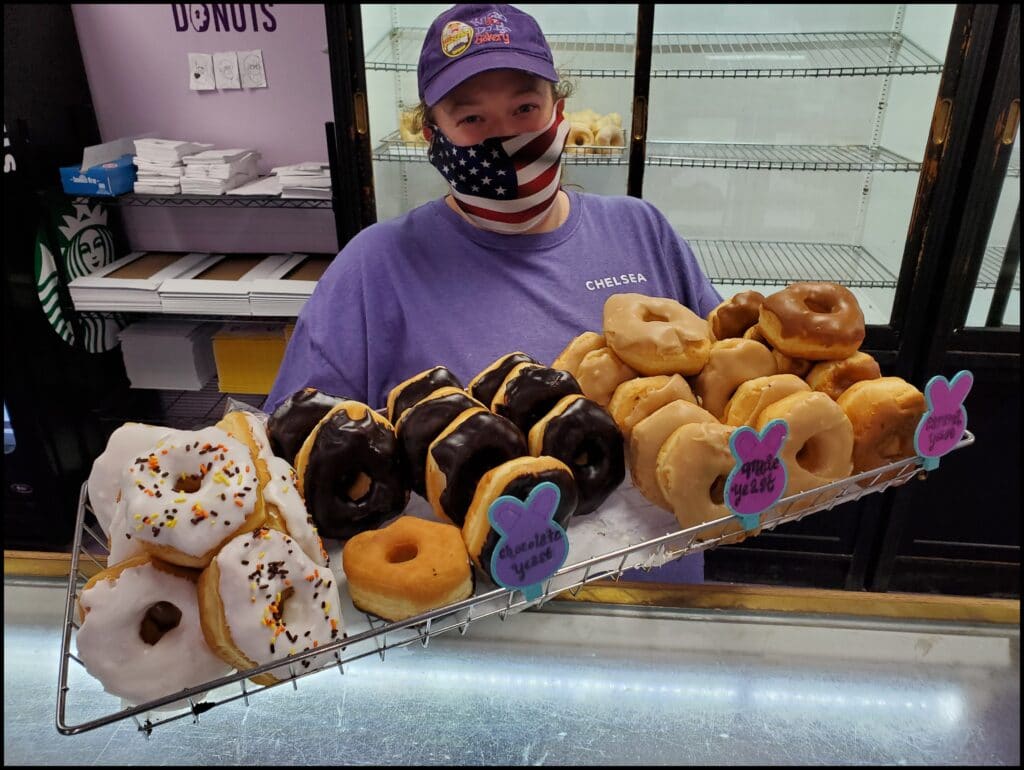 The best tip that I can give you, is to arrive early in the day. This is at the top of my list when it comes to the 9 things to do in Morgan County, Indiana. They typically sell out and then you have to wait 24 hours before you can sink your teeth into them.
Knead The Dough Bakery, LLC
1229 E. Morgan Street
Martinsville, Indiana 46151
(765) 315 – 0648
Enjoy Small Plates At 21 North Eatery + Cellar
21 North Eatery + Cellar is located on the Square in Martinsville, Indiana. They offer a full menu from full plates to small plates that you can share with friends and family. I ordered wings, shrimp cocktail, and green beans. You may be wondering, why? The menu offers many delicious foods, and this was an easy way to taste a variety of foods. Steaks, pork chops, fried chicken, chicken sandwiches, and burgers all top the list.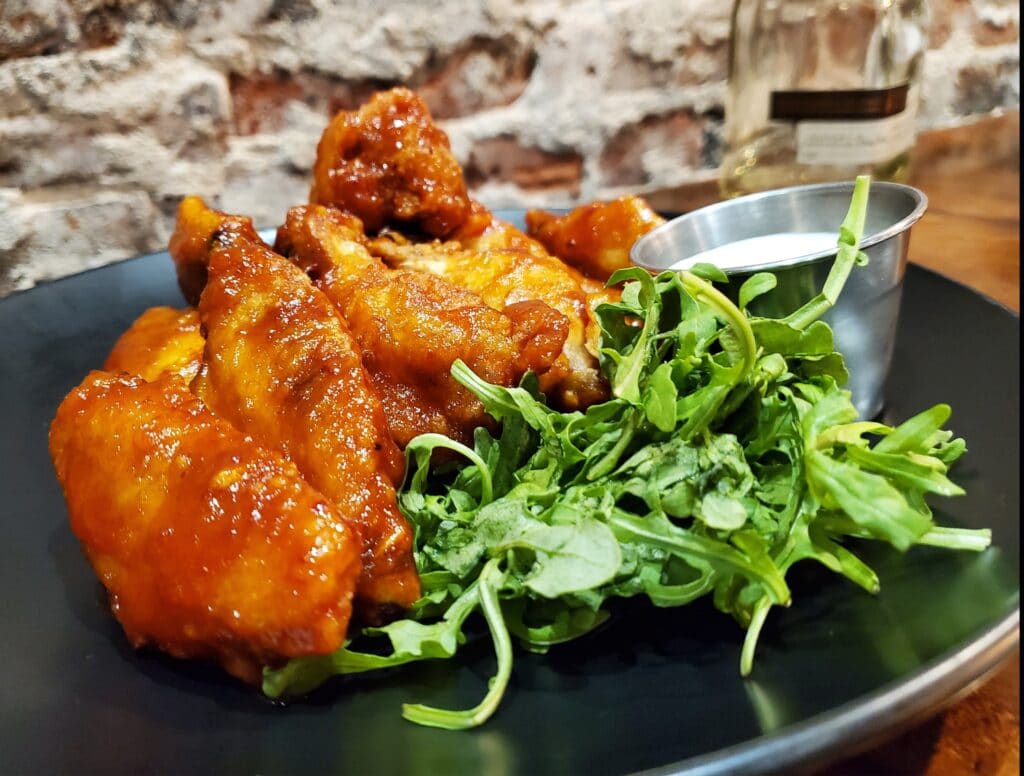 Arrive hungrily and be ready to indulge in a fabulous meal. No matter how large or small you decide to go, your plate will satisfy you.
21 North Eatery + Cellar
21 North Jefferson Street
Martinsville, Indiana
(765) 315 – 0767
Your stay in Morgan County, Indiana, will introduce you to the people, culture, and small-town way of life that the locals know so well. Kick back and enjoy the slower pace, while experiencing nature, people, and the memorable foodie experiences. Once you bite into that first meal in any local restaurant, you will be planning your return visit and planning your next meal. A BONUS experience is that you can experience Christmas all year long in Morgan County!
Happy Traveling~ Sara
*Thank you to Visit Morgan County, Indiana for hosting me- your hospitality was top notch.
The following two tabs change content below.
SaraB
Sara is a travel enthusiast that resides in North Iowa. You can find her traveling where the plane, train, ship, or car will go. Are you looking to take a road trip? Sara has solutions for you!