6 National Monuments You Need To Visit In The New Year
I recently had the opportunity to visit some national monuments that had been on my radar and these are all national monuments that you need to visit. 2020 has been a year when many folks have visited national monuments. I thought it would be fun to share some favorite national monuments with all of you. Several fellow travel writers offered to share their favorites when I asked them to. I hope you will be inspired to begin planning a visit for the new year. Most national monuments do honor annual National Park Passes, which will cover any entrance fees.
Walnut Canyon National Monument: Arizona
Walnut Canyon National Monument is located in Arizona right off of I-40 near Flagstaff. It has quickly become my favorite national monument. The one-mile round trip Island Trail gives visitors access to 25 cliff dwellings. You do have to climb several stairs, up and down to get to this area. The trail is paved, and there are several stairs to get to the bottom of the canyon. Wear a hat, lace up your hiking shoes, carry water, and use sunscreen, as the Arizona sun can be scorching. Allow yourself two hours to explore this area.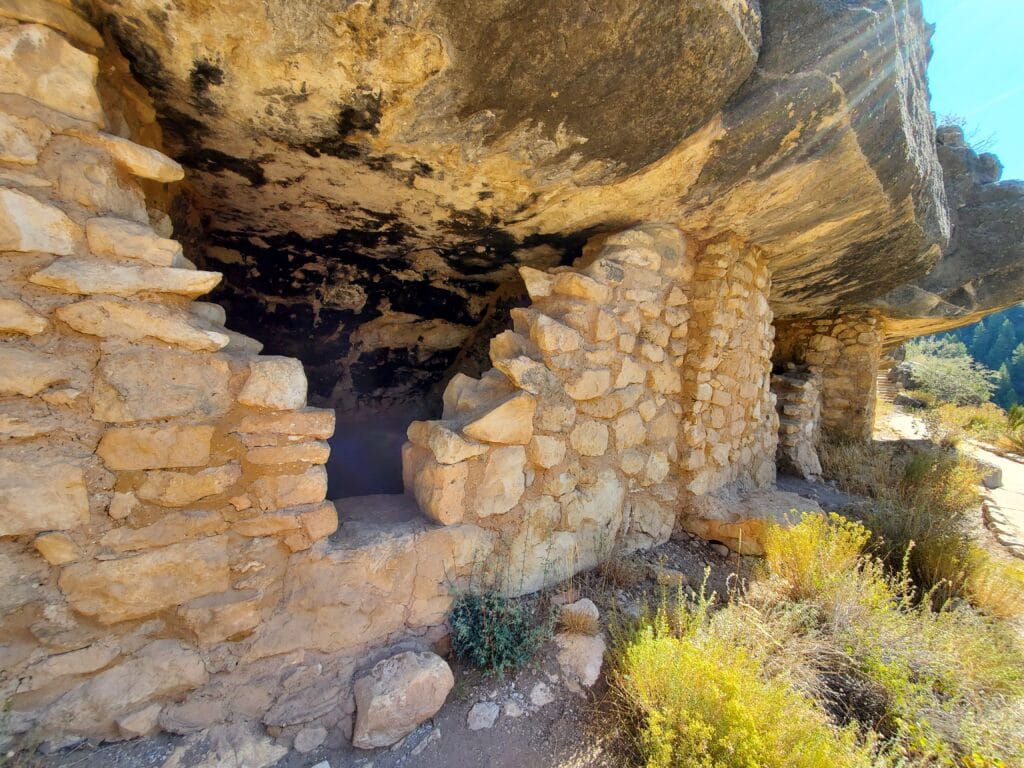 Once you are down into the canyon, listen. I found it very quiet, as I was quickly taken back to a simpler place in time, more than 700 years ago when the Sinagua lived in the dwellings. I have visited this national monument for the past couple of years and have enjoyed my visits. Hike the trails, take photos, and enjoy the views. This canyon is incredible, and one you will not want to miss visiting this national monument.
Mount St. Helens National Volcanic Monument: Washington
Melissa of A Little Time And A Keyboard shares her love of Mount St. Helens National Volcanic Monument.
Mount St. Helens National Volcanic Monument in Washington beckons with an intriguing landscape morphed by a volcanic eruption. Sections of Mount St. Helens reflect different stages of restoration
from the 1980 eruption. We were captivated by the remaining eruption evidence, including blasted trees and the somewhat lunar landscape as we moved closer to the site of the blast. A variety of
overlooks offered fantastic views of folds of the mountain, including the evergreen covered bends of the Columbia River Gorge and a more denuded landscape as we came closer to the pinnacle.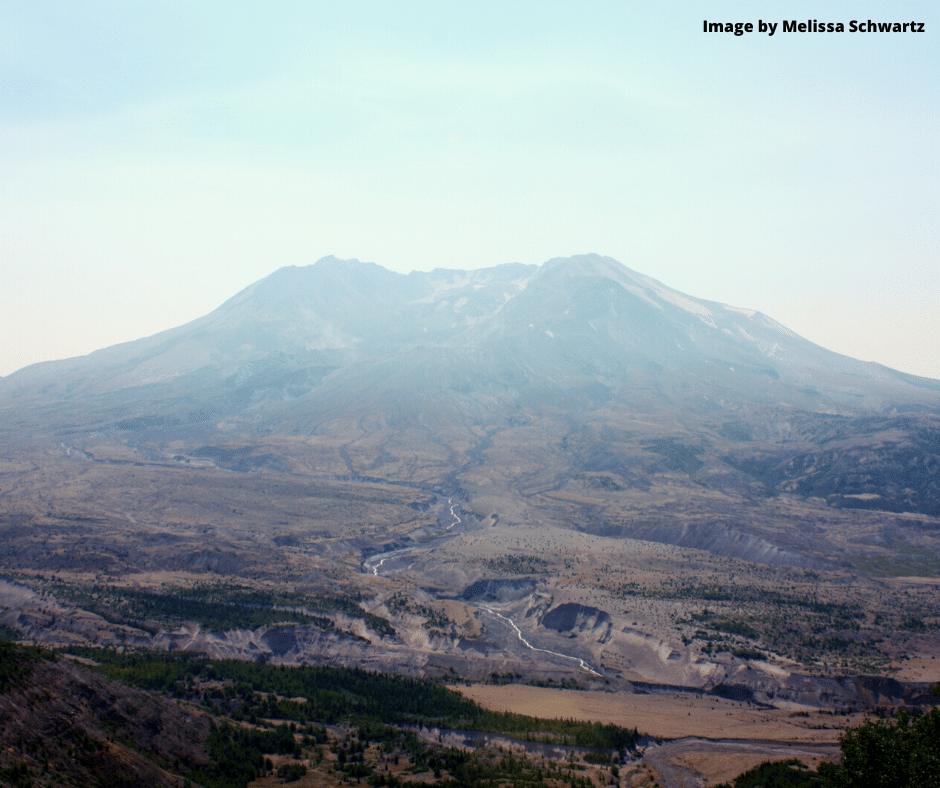 Mt. St. Helens Offers Interesting Landscapes
Mount St Helens features a variety of trails through these interesting landscapes. One of our favorite trails explored Coldwater Lake which is a lake formed when explosion debris blocked its outlet to Coldwater
Creek. Spectacular views! Our trip would not be complete without learning more about volcanic processes at Mount St. Helens. Johnston Ridge Observatory provides engaging exhibits including a
fantastic diorama detailing the progress of the explosion. Truly not to be missed! Stunning panoramic views can be enjoyed from Johnston Ridge both outside and inside the observatory. Mount St. Helens
National Volcanic Monument offers a fascinating adventure and opportunity to learn about one of America's unique treasures. Make sure it is on your list for 2021!
Colorado National Monument: Colorado
Kay of Happy Trails Hiking is sharing insight into what you can expect at Colorado National Monument.
Come see why Colorado National Monument is "the heart of the World". We love it and you will too! It is on Interstate 70 in Western Colorado and is perfect for your road trip stop. Plan at least 3 hours for this NPS site. You can see most of the Monument from the 25-mile Rim Rock Drive, but you will want to get out and take the many short walks to overlooks and vistas. The geology in Colorado National Monument is much more like that of Utah than anything else you will see in Colorado.
We visited in July of 2019. In the two days that we were exploring the monument, we never felt like we were in a crowd. In fact, the most people we saw was 10 at a picnic area, so we could take our time and see what we wanted without feeling rushed or pushed.
Canyon de Chelly National Monument: Arizona
Leigh of Campfires & Concierges has fallen in love with Canyon de Chelly National Monument.
My favorite National Monument also happens to be my favorite place in Arizona. If you want to see Native American ruins in Arizona and learn about the Navajo culture, you need to visit Canyon de Chelly National Monument. Located three hours from Flagstaff and five hours from Phoenix, Canyon de Chelly sees far fewer visitors than other popular Arizona landmarks, so you may have the place all to yourself.
Canyon de Chelly is jointly managed by the Navajo Nation and the National Park Service. It is an important part of Navajo history and there are still Navajo living in the canyon today. There are scenic drives along both rims of the canyon, but the best views are from below. You must hire a Navajo guide in order to enter the canyon, which is another reason this place is so special.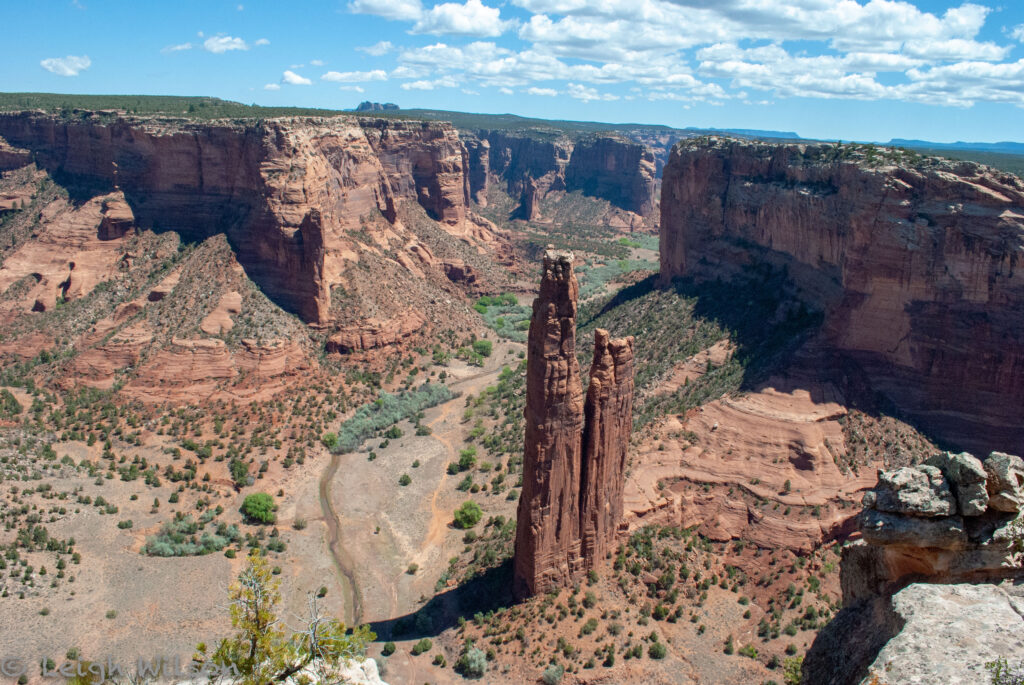 You can hire guides for a Jeep tour or horseback tour at the Thunderbird Lodge, and you will get a scenic tour, a history lesson, and a glimpse of Navajo life today. COVID hit the Navajo nation very hard, and Canyon de Chelly was closed for most of 2020. These National Monuments and the communities surrounding them will need our support more than ever in 2021!
Homestead National Monument: Nebraska
Gretch of Odyssey Through Nebraska shares what her favorite Nebraska national monument, Homestead National Monument, is all about.
Homestead National Monument is located near Beatrice, Nebraska. There are no fees required for visitors. It is the purpose of our government "to elevate the condition of men, to lift artificial burdens from all shoulders and to give everyone an unfettered start and a fair chance in the race of life." – President Abraham Lincoln, July 4, 1861
Free land was offered, which enticed many to this area. 160 acres were given to anyone able to follow certain conditions that included working the provided section of land for five years. This proclamation went into effect on January 1st, 1862. Shortly after midnight that day, Daniel Freeman visited the Brownville Land Office. He filed his claim for free land. Because he was one of the first homesteaders, his contribution is honored today. The Homestead National Monument is located on the land that he claimed.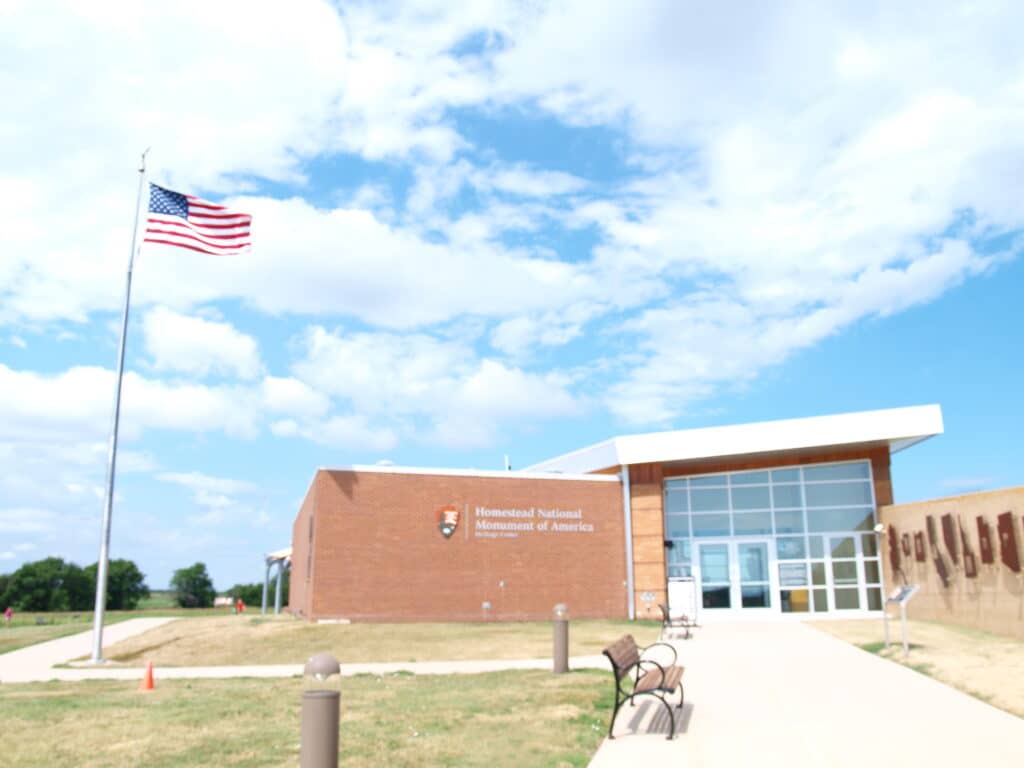 On-site, the Heritage Center includes interactive exhibits for visitors to learn more about the acts and for children to be able to answer questions that allow them to become junior rangers. Nearby the Palmer-Eppard cabin shows visitors how cramped many early Nebraska houses would have been. Down the road, the former Freeman School and the Education Center provide additional learning opportunities. The Park also includes numerous hiking trails. Is Nebraska a Bucket List state? If so, this may be your reason to plan a visit. This is one of several national monuments that you need to visit in the new year.
Craters Of The Moon National Monument
April of Minivan Adventures enjoyed her time exploring Craters Of The Moon National Monument.
Craters of the Moon National Monument is a unique adventure you won't want to miss. This dormant volcanic area in Idaho looks so much like the surface of the moon that actual astronauts (including Alan Shepard) have gone there for training exercises. This National Parks Site features hiking trails over lava flow areas, into a mini volcano, up and over a giant cinder cone, and inside cave-like lava tubes. This is a national monument you need to visit in the new year. Your visit will be memorable and one you talk about for a long time.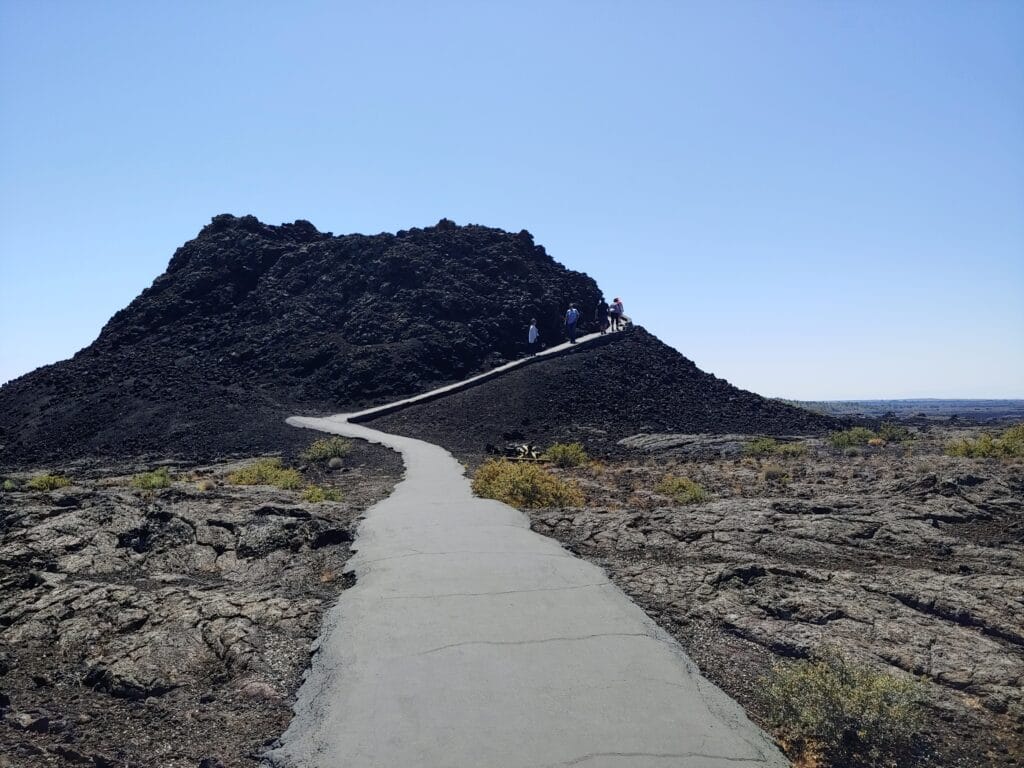 You will also find a scenic drive, beautiful overlooks, interesting wildlife, and a cinder garden. For camping and backcountry hiking enthusiasts, there is a variety of campsites and backcountry camping available.
I hope you will begin to plan a visit to at least one of these national monuments in the coming year. You will not be disappointed as they each have something unique to offer. If you drive across America and see the signage directing you to a national monument, follow the signs. You will most likely find yourself in a magical place, one of America's National Monuments that will pleasantly surprise you. That is how I have learned about many of these stunning monuments over the past couple of years. Plan your visits now, so you have the dates open on your calendar and reservations made near the national monuments. Each of these national monuments offers a visit with the experience of a lifetime.
Happy Traveling~ Sara
The following two tabs change content below.
SaraB
Sara is a travel enthusiast that resides in North Iowa. You can find her traveling where the plane, train, ship, or car will go. Are you looking to take a road trip? Sara has solutions for you!