Traveling With Your Dog Is Easier Than Ever
Traveling with a dog is easier than ever. Many destinations are welcoming dogs more than ever before. My family and I do not travel with our dog, but many of my friends do. They are often inquiring as to where they can find a dog-friendly destination. Here are three dog-friendly destinations to place on your radar.
Livermore Valley: California
Sage Scott of EverydWanderer shares one of her favorite destinations that welcome dogs. California's Napa Valley, the Golden State's Livermore Valley.
While wine lovers from around the world are familiar with California's Napa Valley, the Golden State's Livermore Valley is less famous (but just as amazing). Located about an hour directly east of San Francisco, it isn't just one of California's oldest wine regions. It's also a pet-friendly destination. In fact, these dog-friendly wineries in Livermore are so pet friendly they participate in an annual event known as Wine & Wags that pairs local shelter animals with the wineries to promote their adoption.
After all, what's better than a day at the winery? A day at the winery with a four-legged best friend!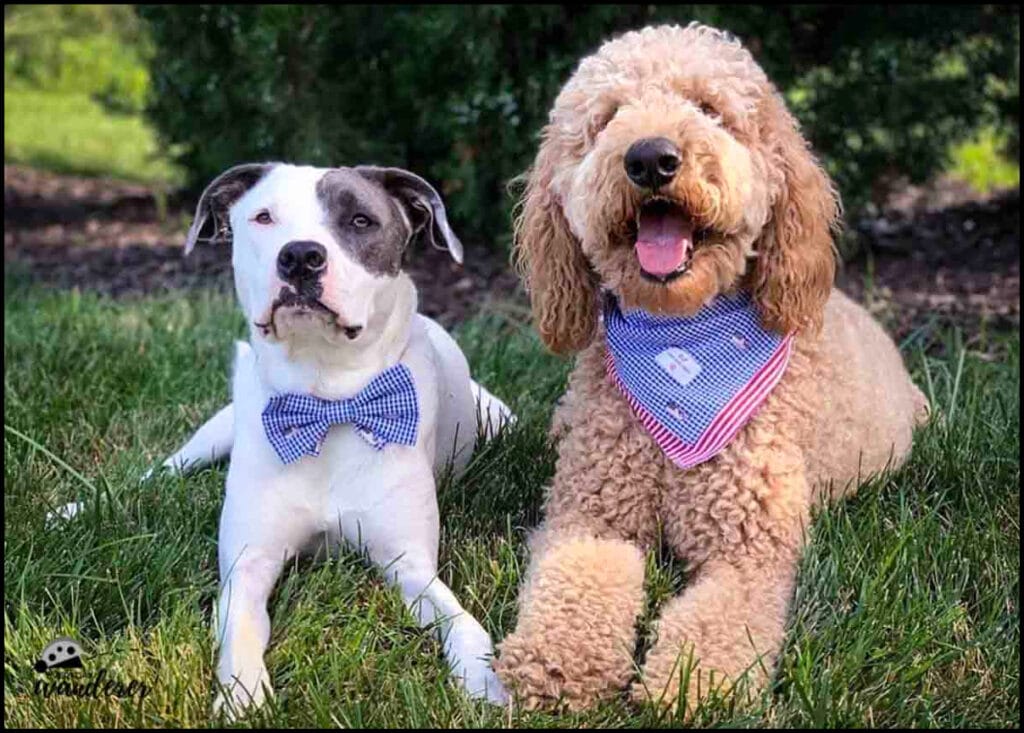 Whether you're visiting from within the Livermore Valley or from across the country, be sure to read up on and follow these petiquette rules before you travel with your dog. You'll definitely want to keep your good boy (or girl) on a leash at all times as
well as pack all of the necessities. We keep items like tasty treats, a quart of water, a collapsible bowl, poop pick-up bags, and hand sanitizer in our "doggie diaper bag" to ensure Hudson and Oliver are good canine guests.
Before you hit the road, be sure to pack the No. 1 recommended dog food, JustForDogs.com. My dog Skip loves every morsel of this food before he hopped in the car for a car ride.
Clear Lake, Iowa, is a dog-friendly destination that you may want to have on your radar. From the beaches to the lake, you and your dog will enjoy each other's company.
Sioux City: Nebraska
Lindsay Hindman of Siouxland Families looks forward to sharing one of her favorite places in her corner of the Midwest.
Nestled along the banks of the Missouri River, at its navigational headwaters, Siouxland Freedom Park honors the brave men, women, and pups who have served in the United States armed forces. The park features a half-scale exact replica of the Vietnam War Memorial in Washington D.C., an interpretive center whose opening was delayed by the events of 2020, but which should be a moving and educational place to visit very soon, and extensive green space, including a walking area around the park. But of most interest to 4-legged visitors is the John Douangdara Memorial War Dog Park.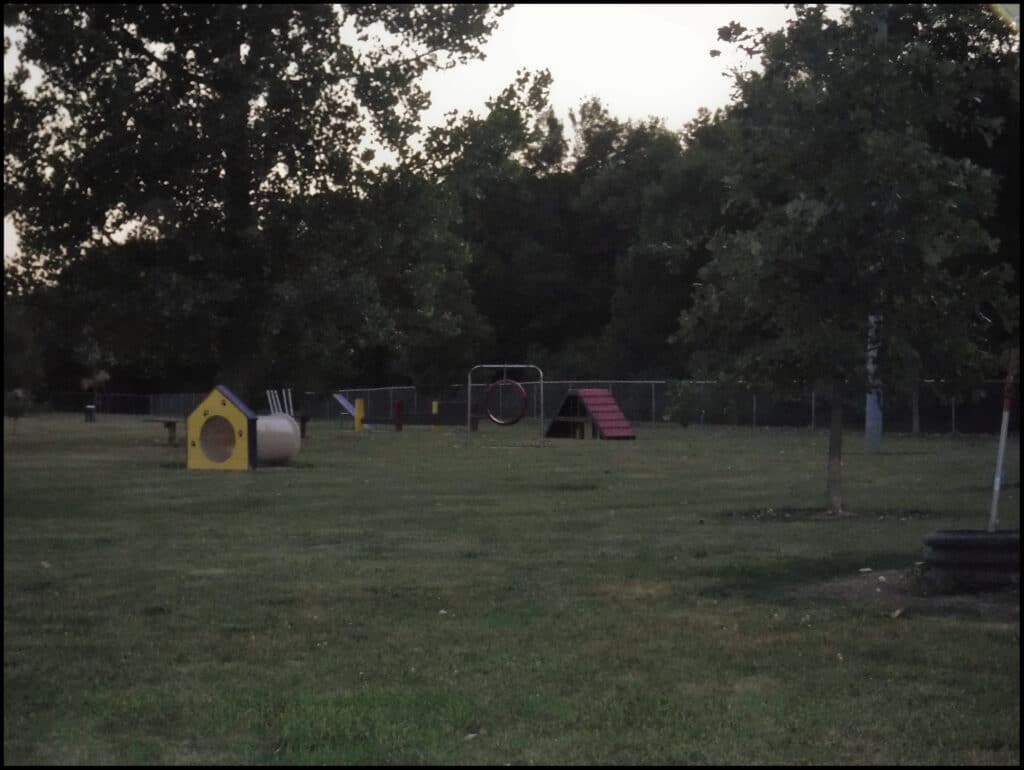 This unique dog park is dedicated to the memory of a South Sioux City man. He died in a helicopter crash while serving as a dog handler supporting an elite Navy Seals unit in Afghanistan. Today, the John Doungdara Memorial War Dog Park offers a variety of interactive obstacles and toys for dogs in a safely fenced area. There is also a shaded picnic table area for their humans and serves as a welcoming spot for all dogs.
Mount Dora, Florida
Mount Dora, Florida, is welcoming to folks that are traveling with a dog. The restaurants, shops, and parks are all dog friendly. As usual, pick up after your dog when you are out and about.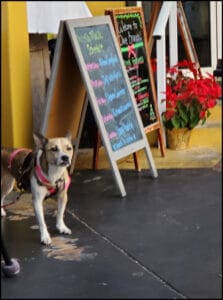 Many restaurants also offer water for your dog and even a treat now and then. You can also purchase homemade dog biscuits at Piglet's Pantry. Mount Dora offers several parks and areas to walk your dog. Experience all that this community has to offer, in a weekend visit.
These three towns will make traveling with a dog easier than you ever imagined. Before you hit the road, be sure to stock up on your dog's favorite homemade food. Our dog, Skip, a 12-year-old black labrador retriever loved everything about this food.
Just Food For Dogs makes their recipes by hand in open-to-the-public kitchens, which means you will be serving up some good stuff for your dog. Full meals are also available for your dog.
Stock up on your dog's favorite foods before you hit the road. Traveling with your dog will be a breeze when you have planned ahead. I hope you will find a destination that welcomes you and your dog. After all, they are all one of the family.
The following two tabs change content below.
SaraB
Sara is a travel enthusiast that resides in North Iowa. You can find her traveling where the plane, train, ship, or car will go. Are you looking to take a road trip? Sara has solutions for you!