Things You Didn't Know You Could Experience In The Florida Keys
Florida is the southernmost state, and it is home to the world-famous Overseas Highway. When you hop on this scenic highway, you will find yourself in Key West, the United States' southernmost point. I have driven this route several times, and each time I have found something new to experience. When you hop off the scenic highway, you will find several things to do in the Florida Keys. Here are some of the fun things that I found while recently traveling this great highway.
Exciting Times: The Return Of The American Road Trip
Birding In The Florida Keys
I will admit it, my husband and I have driven by the Laura Quinn Wild Bird Sanctuary several times and never visited. It was on this recent road trip with Melody of Wherever I May Roam that I stopped. It's open from sunrise to sunset. Live birds, as well as some beautiful bird sculptures, can be seen here.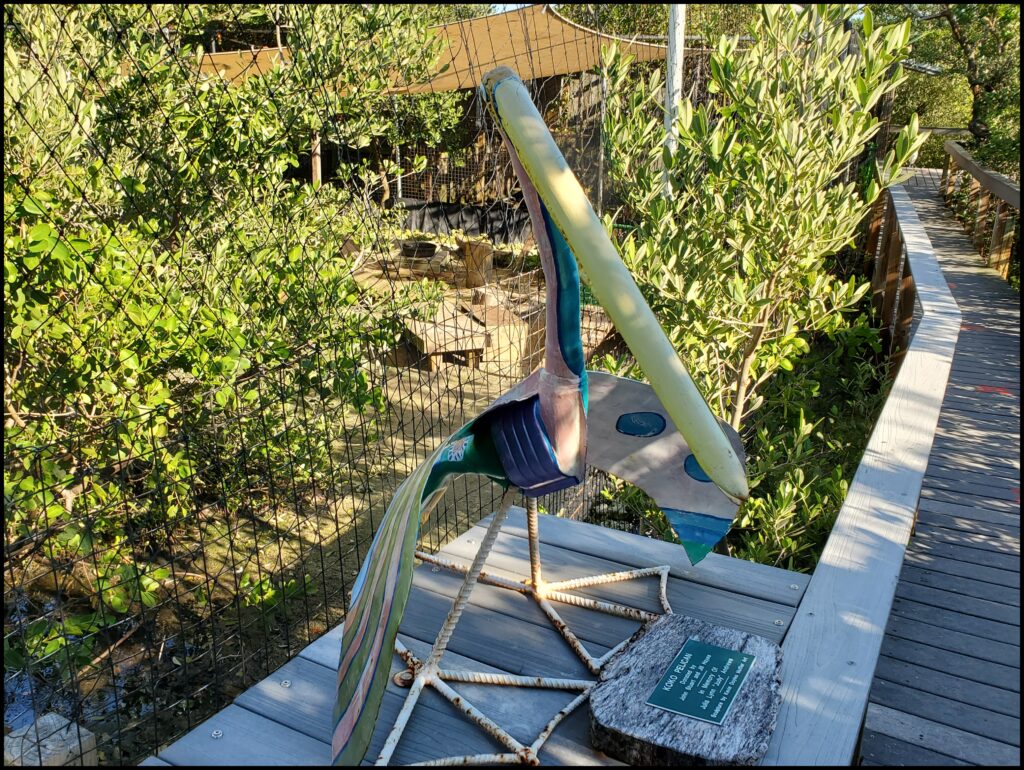 There is no fee to visit, but a donation box is available for your visit. There are several beautiful birds in the sanctuary that prides itself on caring for injured birds. If you are a birding enthusiast, why not adopt a bird? This bird sanctuary is not the only place you can experience birding in the keys. There are several pullouts along the road that offer beautiful views, which provide birding opportunities. Robbie's in Islamorada surprised Melody and me with some lovely birds near the beach area. The best tip that I can give you is to make sure your binoculars are packed. You will find yourself using them a lot while traveling this route through Florida.
Bread Pudding
Many of you know that I am a bread pudding connoisseur. El Meson de Pepe serves up authentic Cuban food, including bread pudding. It's located in Mallory Square and offers a fun environment with delicious food. I indulged in the guava bread pudding and savored every bite.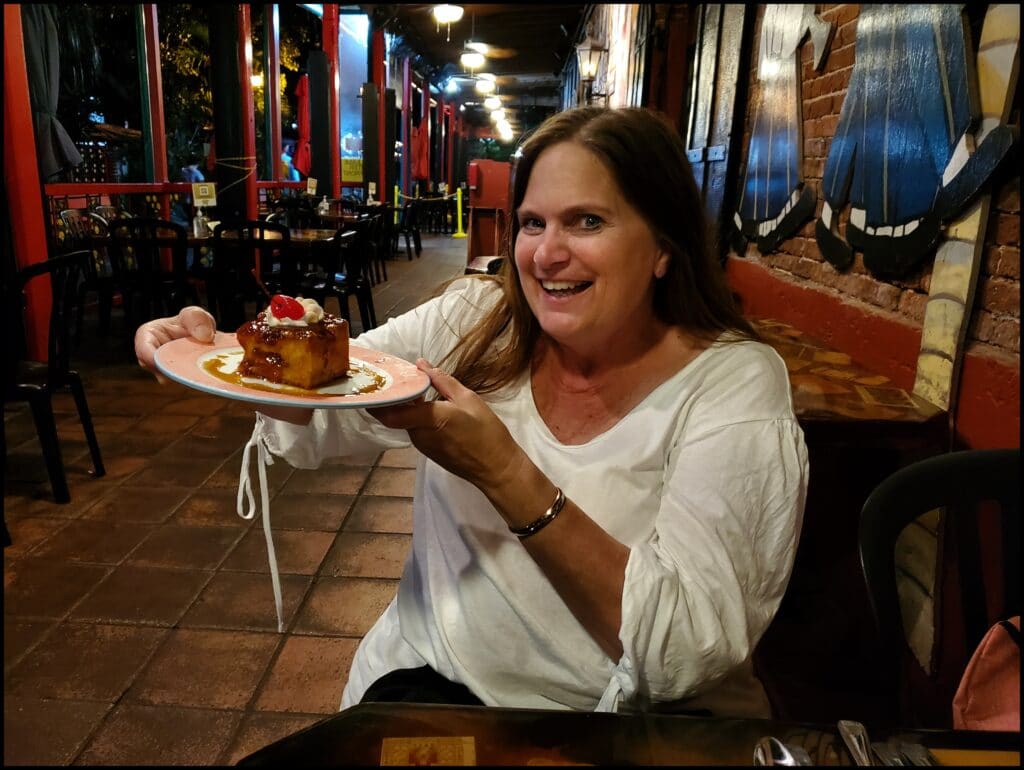 Sweet Savannah's is on Highway 1, The Overseas Highway, in Marathon. I found a delicious white chocolate bread pudding. There were many other sweets to choose from, but I'm telling you, you cannot go wrong with this bread pudding.
Related Articles: Bread Pudding In Alabama
Fun Foodie Finds In South Bend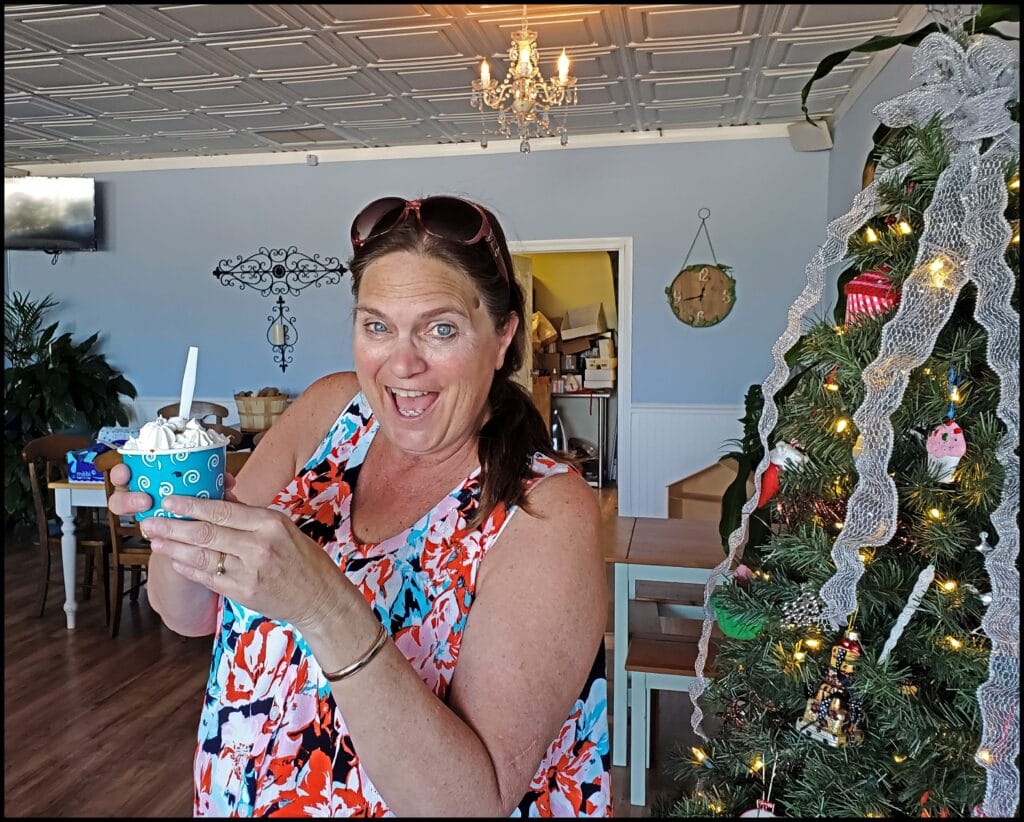 And I know many of you thought that the only dessert you could find in the Florida Keys is Key Lime Pie. Well, as you can see, that is not the case. The story on the Key Lime Pie in Florida, that's a whole other story.
Breakfast In Heaven In The Florida Keys
Well, almost heaven. You can enjoy a mouth-watering breakfast surrounded by art, chickens, and cats. Your breakfast is all about a farm to table experience, and Blue Heaven delivers. I ordered Richard's Very Good Pancakes, bursting with blueberries.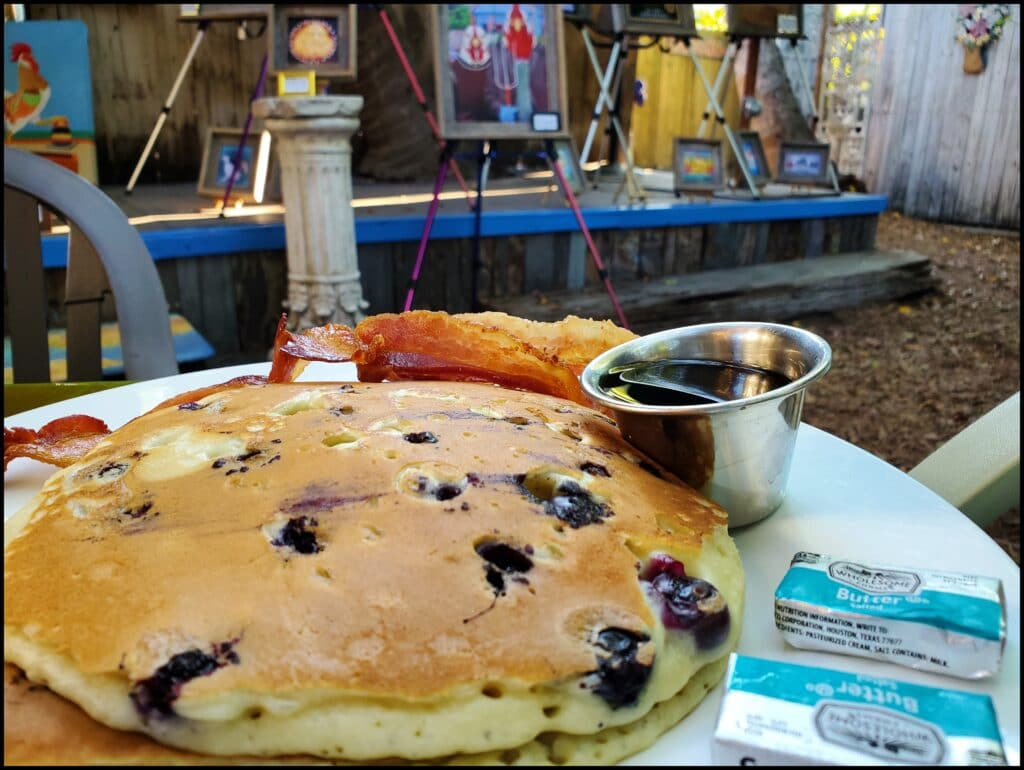 If blueberries aren't your thing, order the plain, banana, pineapple, or pecan pancakes for a delicious breakfast at Blue Heaven in Key West. This breakfast will be sure to be one of your favorite things to do in the Florida Keys. On my next visit to Key West, I will be planning to enjoy another breakfast with the roosters.
Climb The Tower
The Key West Shipwreck Museum is located in the heart of many attractions, Mallory Square. After you explore the Key West Museum, which showcases artifacts from the 1985 rediscovery of the Isaac Allerton, a wrecked vessel that sank in 1856. Watch the film upon entering the museum, as it does give you the history of how Key West became the wealthiest city in the United States. Once you have explored the artifacts and galleries inside, climb the 65′ lookout tower. The view is worth every single step that you climb to get to the top.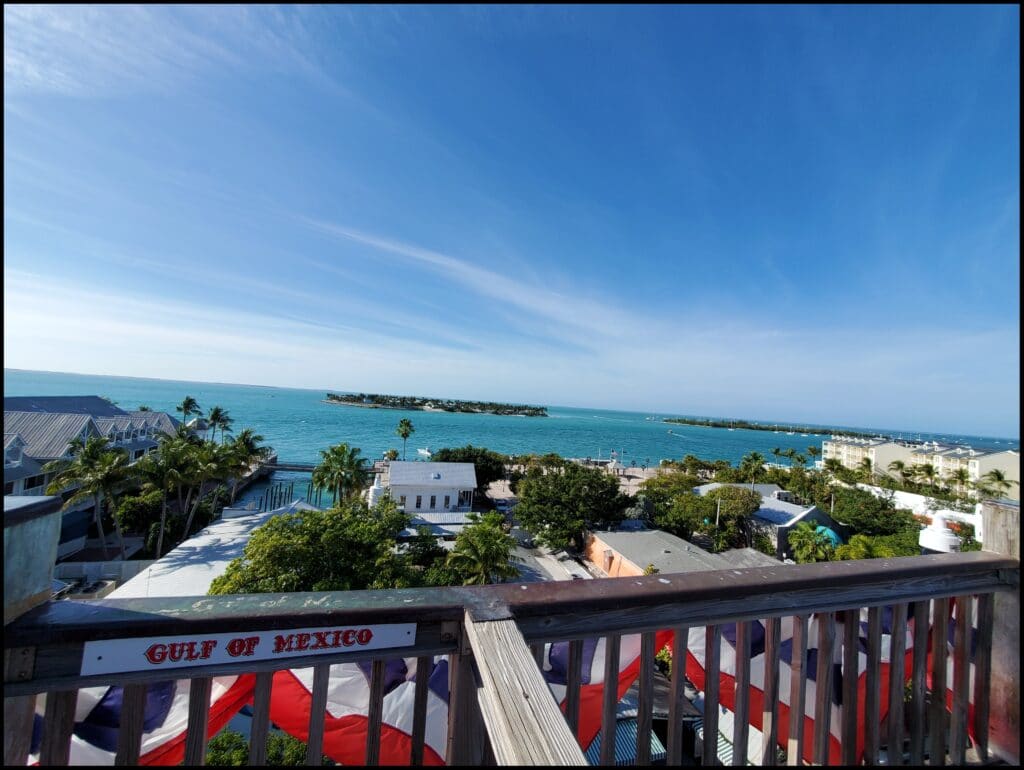 A Fine Day In Mount Dora, Florida
Robbie's Tropical Outdoor Shops
I will admit it; I've driven by this place many times and finally stopped! If you love art and tropical views, Robbie's is a must for you. It's located in Islamorada, right along the Overseas Highway. Souvenirs and numerous types of art can be found throughout the outdoor shops. Glass work, photography, beadwork, tropical drinks, and shopping for Robbie's souvenirs. Stroll the grounds and see what's happening in the marina. You may see tarpon, manatees, or fisherman cleaning their catch of the day. Book a ride on a jet ski, kayak, snorkel, take a sunset cruise, or sit in a beach chair and relax. Mangroves surround this area, and spectacular views of all types of wildlife, including bald eagles, fish, manatees, and stingrays, are common sightings.
Roadside Stops
There are several roadside stops that offer picnic areas, fishing, biking, and outdoor activities. Have your swimwear handy, as the water is clear and welcoming in several of these places. If you have time, visit one of Florida's beautiful state parks, such as Bahia Honda State Park. Stop in Key Largo and load up your picnic basket and cooler. This way, you will have everything with you for an epic outdoor picnic along the scenic Overseas Highway. I don't know about you, but a picnic with a view like this, I'll take it!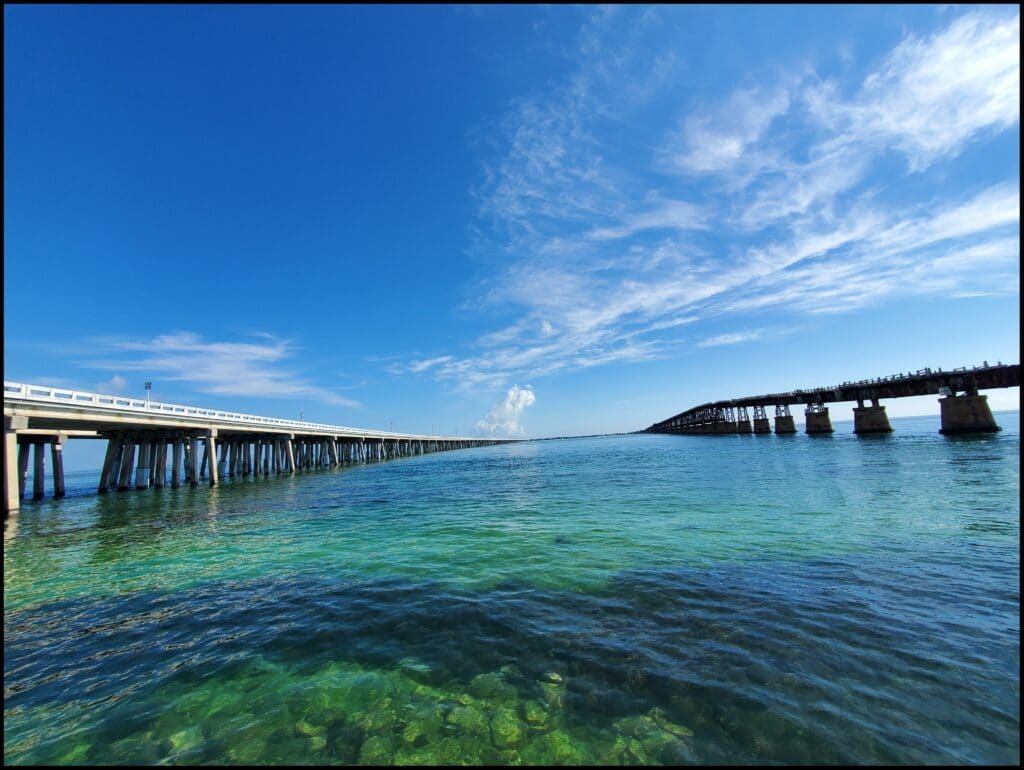 Driving through the Florida Keys can be as quick or leisurely as you like. If you slow down and take the time to see what's around every corner, trust me, you will see something that someone else is struggling to find. If you find that you are driving bumper to bumper, that is also a good indication that it's time to hop off and see the local sites. Coffee shops, bakeries, restaurants, and unique shopping experiences are all along this iconic highway. When all else fails, break out your folding chair, spread a blanket, and enjoy a picnic lunch. Your experience driving the Overseas Highway will be as epic as you make it.
The following two tabs change content below.
SaraB
Sara is a travel enthusiast that resides in North Iowa. You can find her traveling where the plane, train, ship, or car will go. Are you looking to take a road trip? Sara has solutions for you!