A Unique Destination In The Midwest- Sheboygan, Wisconsin
Sheboygan, Wisconsin, offers an opportunity to unwind and fall in love with the area. Lake Michigan provides incredible sunrises, and surf lovers enjoy surfing all year. Sheboygan is ideal, if you want a staycation, vacation, or an opportunity to kick back.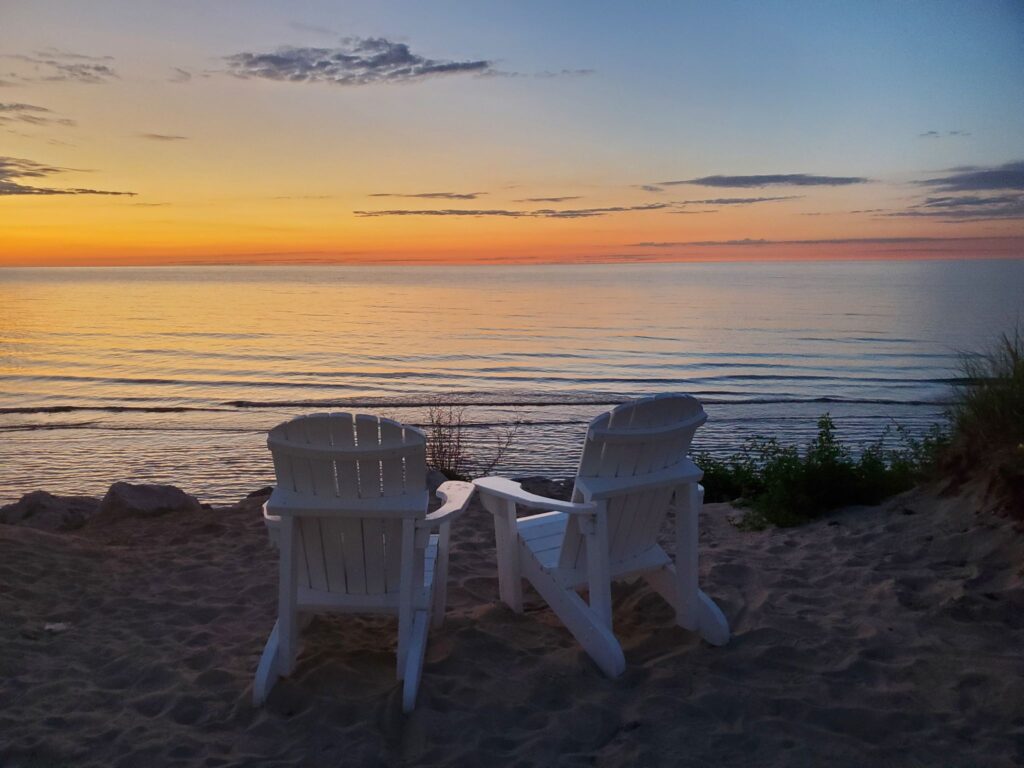 This Midwest destination knows how to play grand and serve up incredible opportunities. What's stopping you from exploring Sheboygan? Hold on if you have never heard of Sheboygan or aren't sure what's there, I have you covered.
*A special thank you to Visit Sheboygan for hosting me and showing me this beautiful community. As always, my opinions are mine and nobody else's.
Where is Sheboygan?
Sheboygan, Wisconsin, is 55 miles north of Milwaukee, 60 miles south of Green Bay, 110 miles north of Madison, 140 miles north of Chicago, and a short drive of 340 miles from Minneapolis. Sheboygan is a great stop on your way to Door County, which happens to be 131 miles away.
Where to Stay in Sheboygan, Wisconsin
Blue Harbor Resort is a family-friendly resort that sits along the shores of Lake Michigan.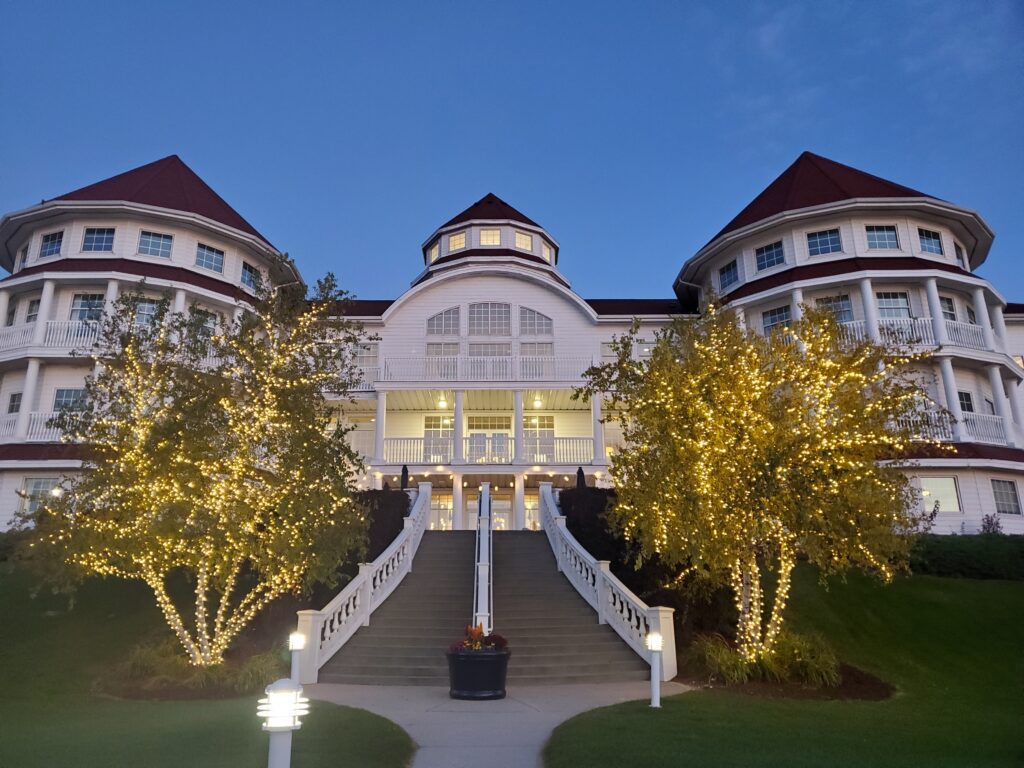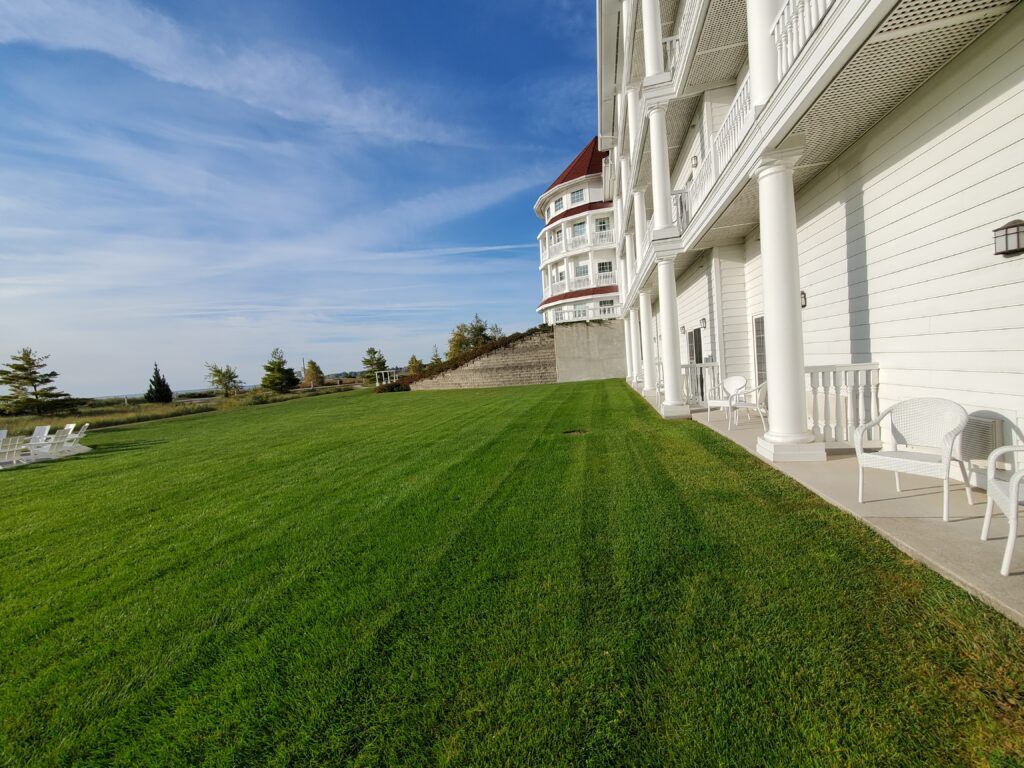 An indoor water park makes this resort the ideal place to stay for families 365 days a year. I enjoyed walking out of my first-floor room to view the sunrise over Lake Michigan. Night time brought fire to one of the fire pits that sit along the property, accompanied by s'mores.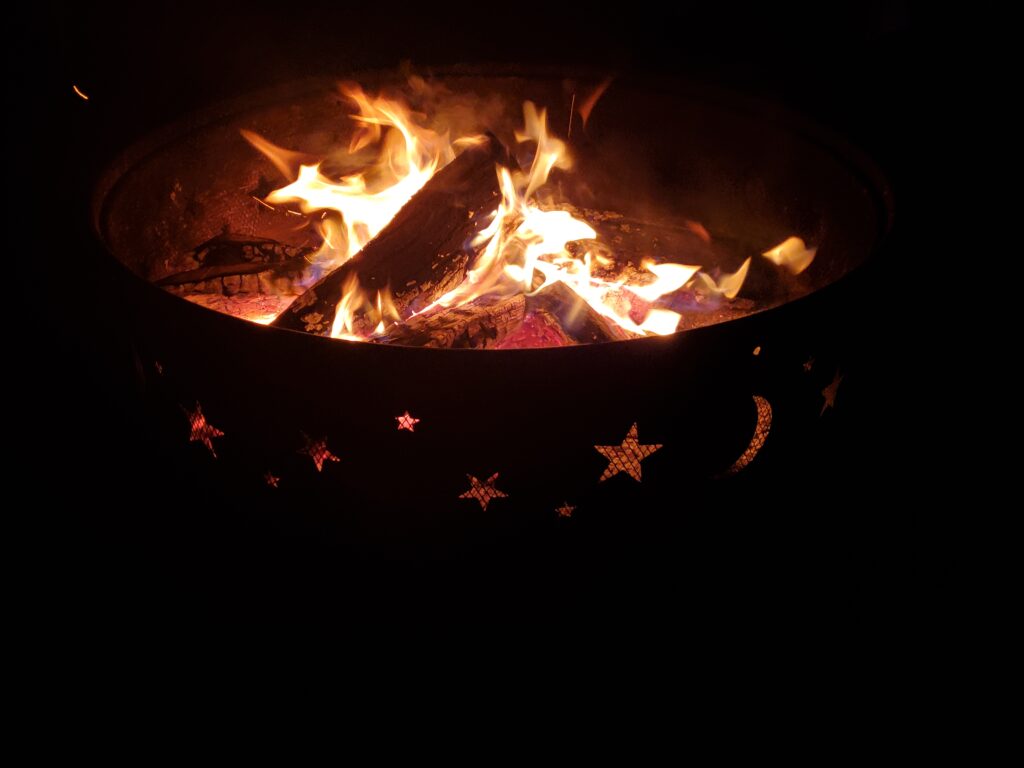 My room was spacious and themed perfectly, giving me the Sheboygan vibe while at the Blue Harbor Resort.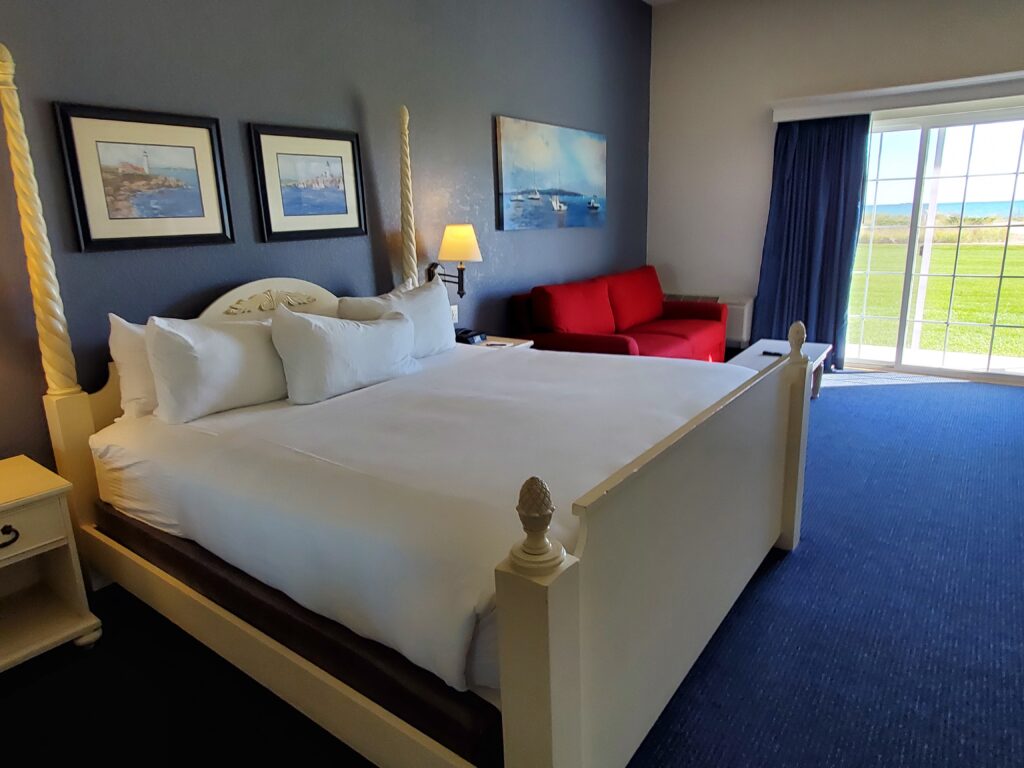 Visit the Sheboygan Visitor Center
The Sheboygan Visitor Center is a destination experience in itself. It's located at 826 S. 8th Street in Sheboygan, Wisconsin. You can see history, local art while meeting the people that live in the area.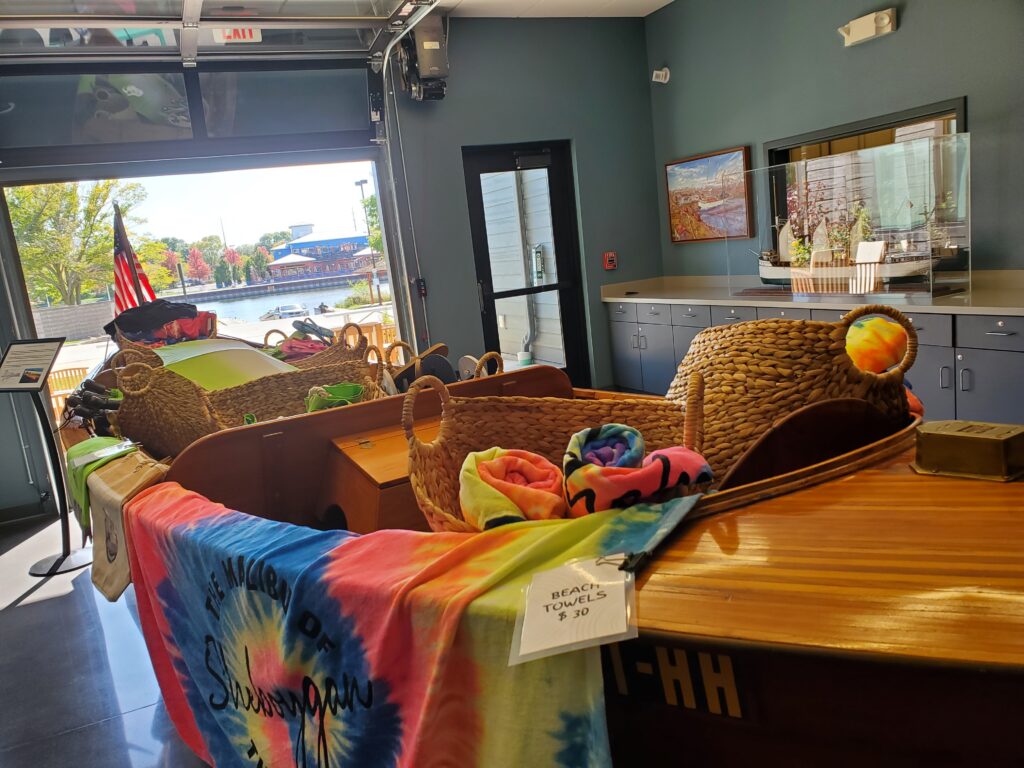 Visitor centers are often a good resource if you have questions about an attraction and restaurant hours. Sheboygan is known as the "Malibu of the Midwest." The visitor center will help you see all that Sheboygan has to offer.
Visit Bookworm Gardens
I love gardens, and Bookworm Gardens was one of the cutest gardens I have visited. The gardens are open seasonally from May 1 – October 31. Winter does bring seasonal family activities, such as the Frost Fest Family Festival. The mission of Bookworm Gardens is to inspire the love of books and nature in the young and young at heart. It took me 10 seconds to realize their mission was a smashing success.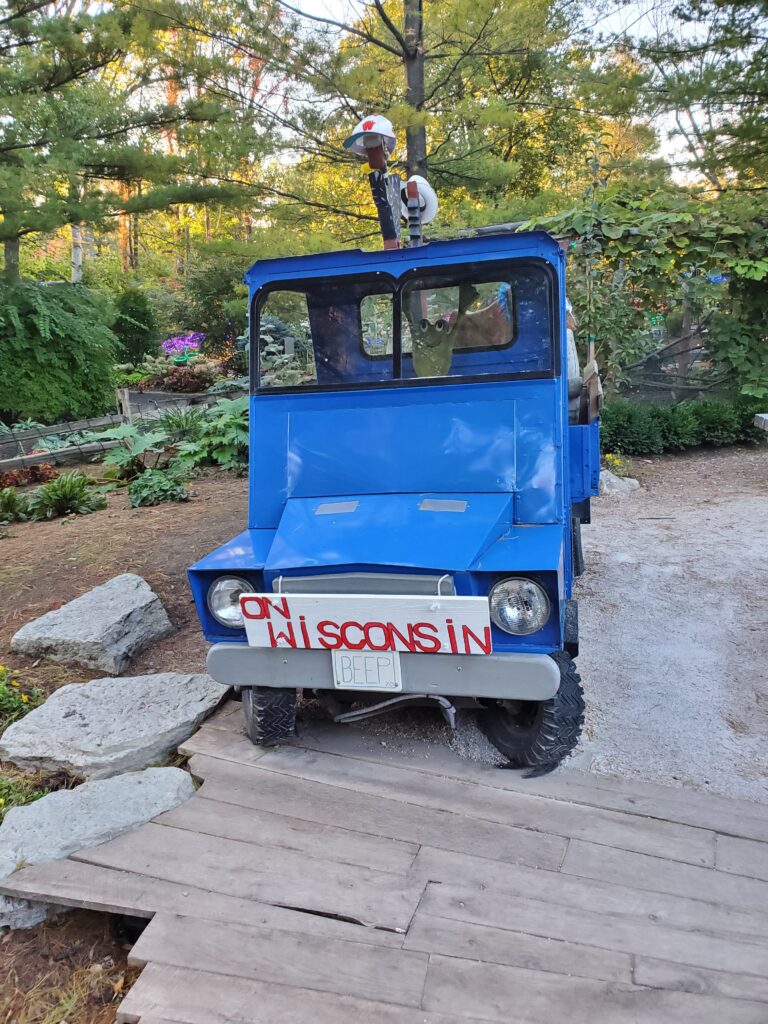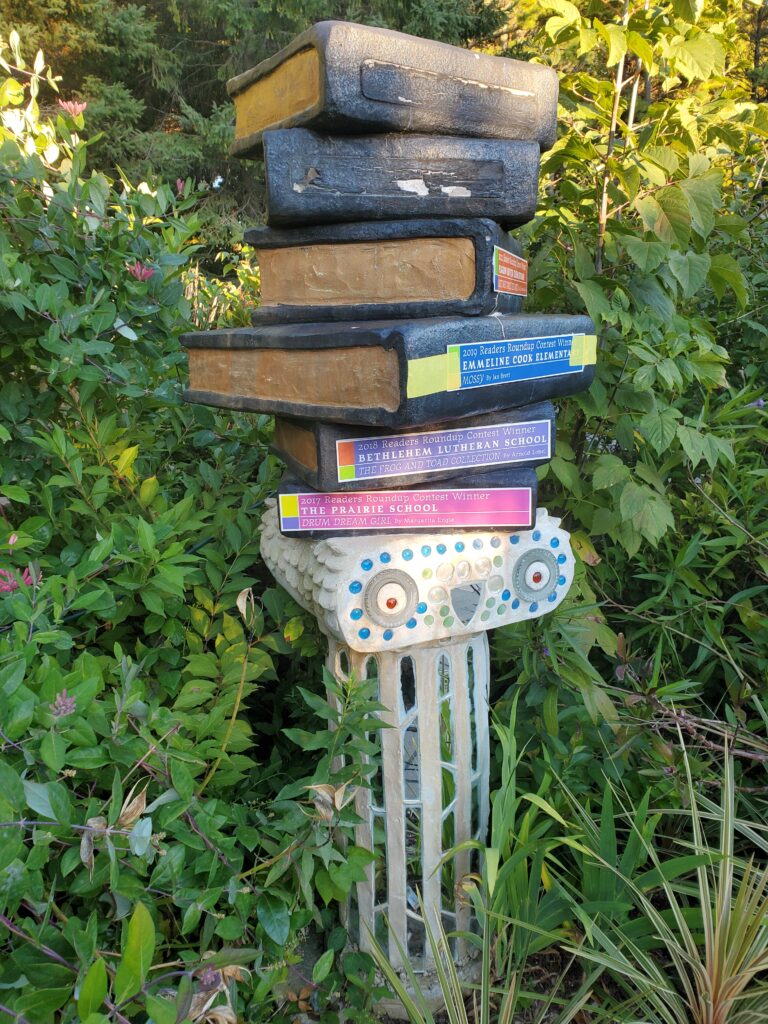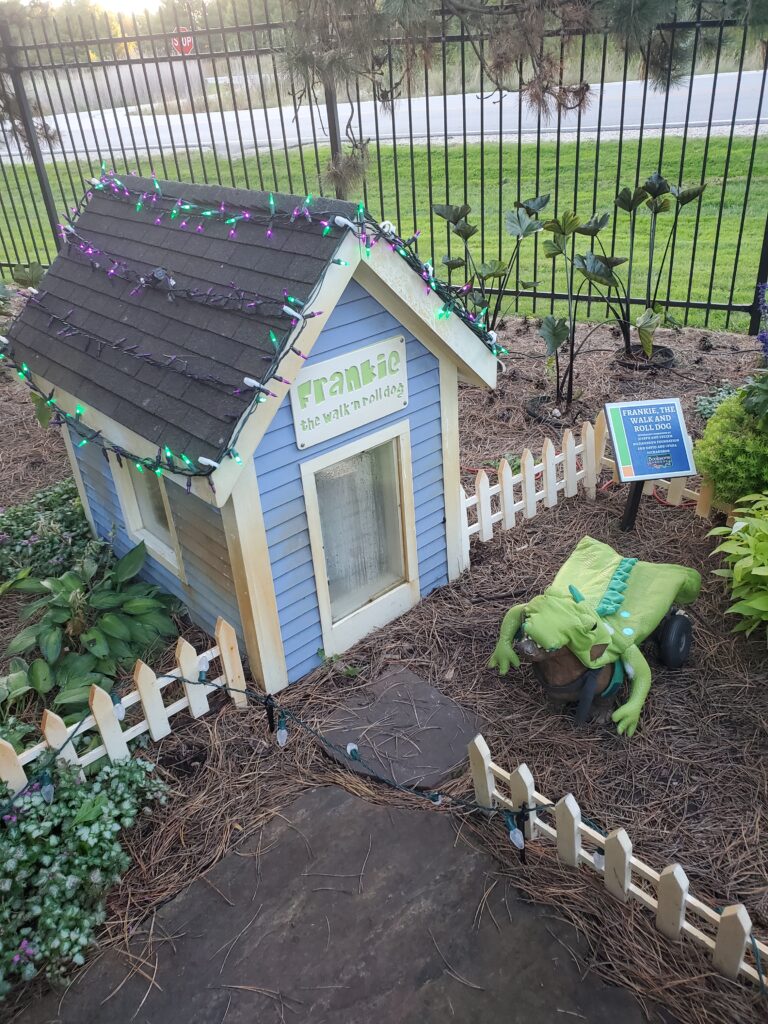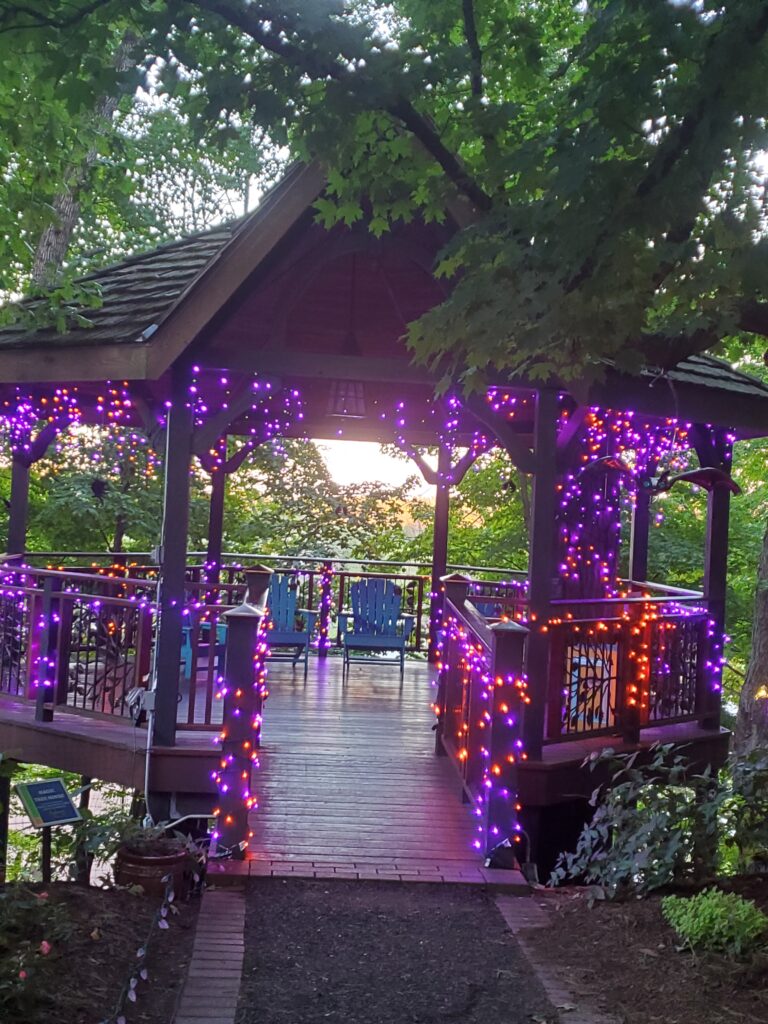 You will want to plan to spend a minimum of two hours exploring the gardens. Storybook themes are found throughout the gardens. If you want to bring a picnic lunch, there is a picnic area near the Magic School Bus. Most of the gardens are handicap accessible, making the gardens enjoyable for everyone. As with any garden, I encourage you to visit at different times of the year to experience the change of seasons. Tip: The lone restroom is in the main building.
Eat Bratwurst in Sheboygan
You may be asking, what is this? Bratwurst is often referred to as a "brat" and is a sausage made of veal, pork, or beef. The name is officially derived from an Old High German Bratwurst, from brat, chopped meat, and Wurst, or sausage. Are you hungry now? This is the BEST meal I have had in 2022, in all of my travels.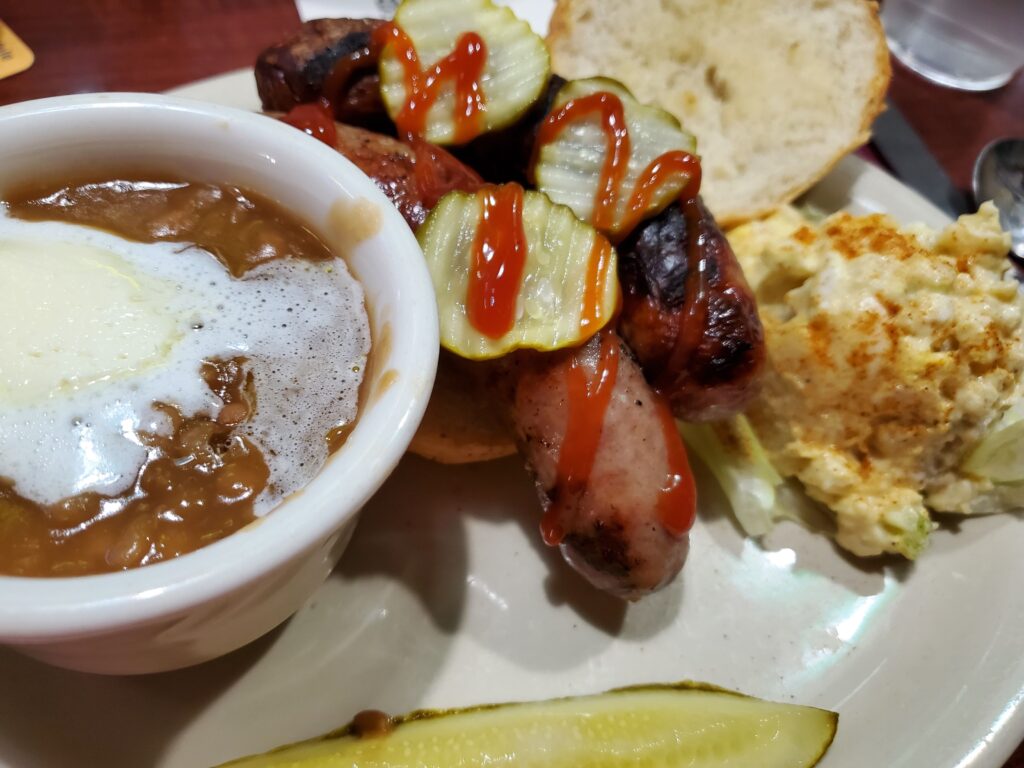 I may have found the BEST "brat" I have ever enjoyed at Sly's Midtown Saloon & Grill in Downtown Sheboygan. The brat plate is one of their daily specials worth every bite. A double brat is served with American potato salad (just like Mom makes) and baked beans (with melted butter). The atmosphere is fun; if you look around, you will see many "Wisconsin" related things.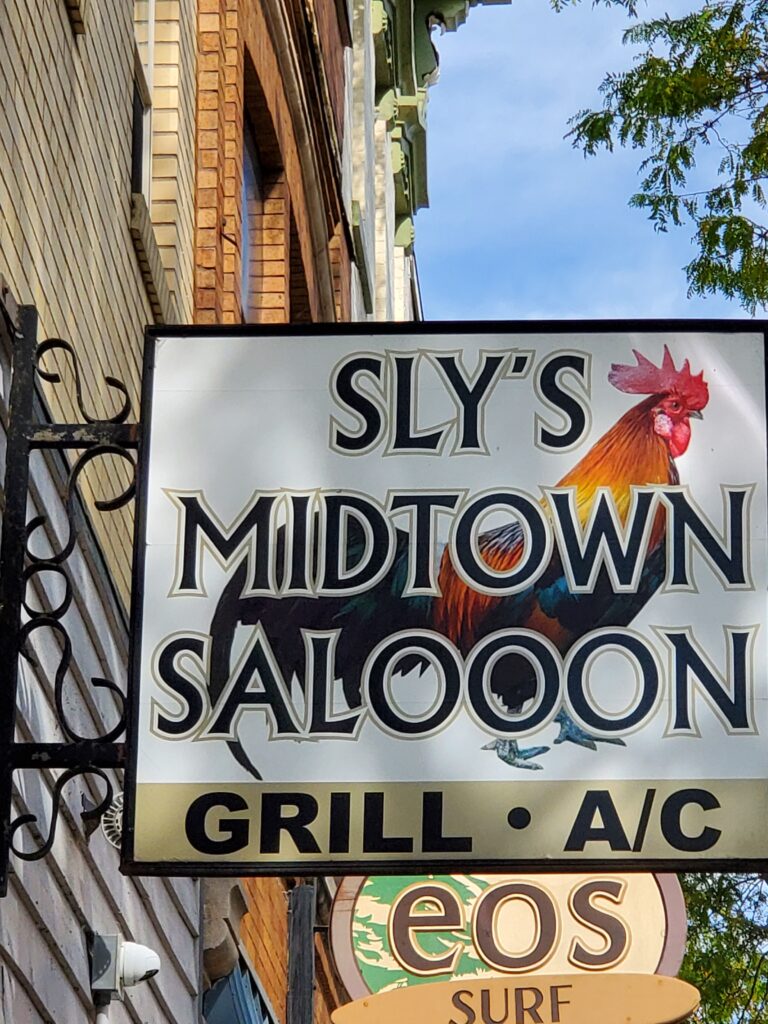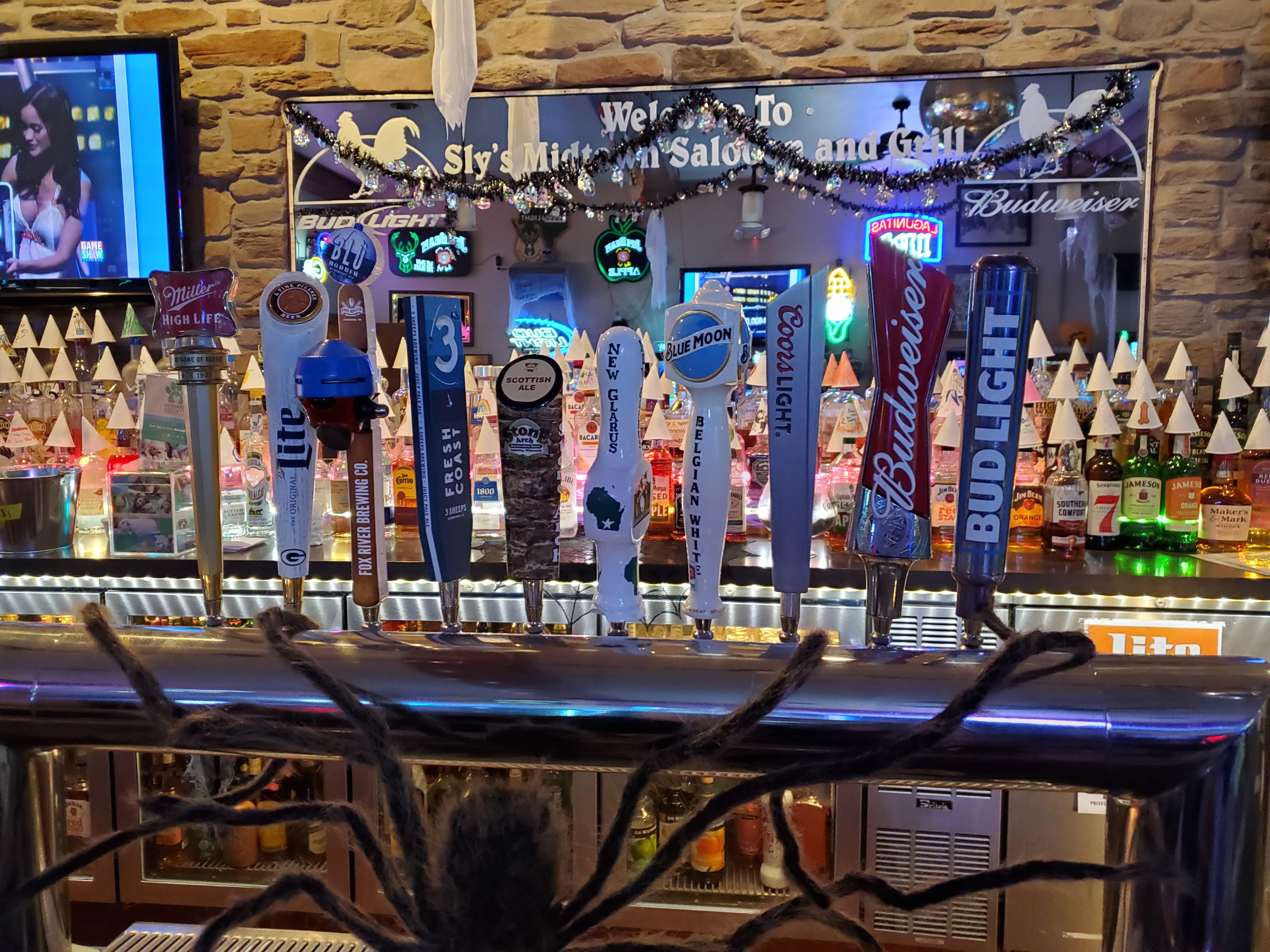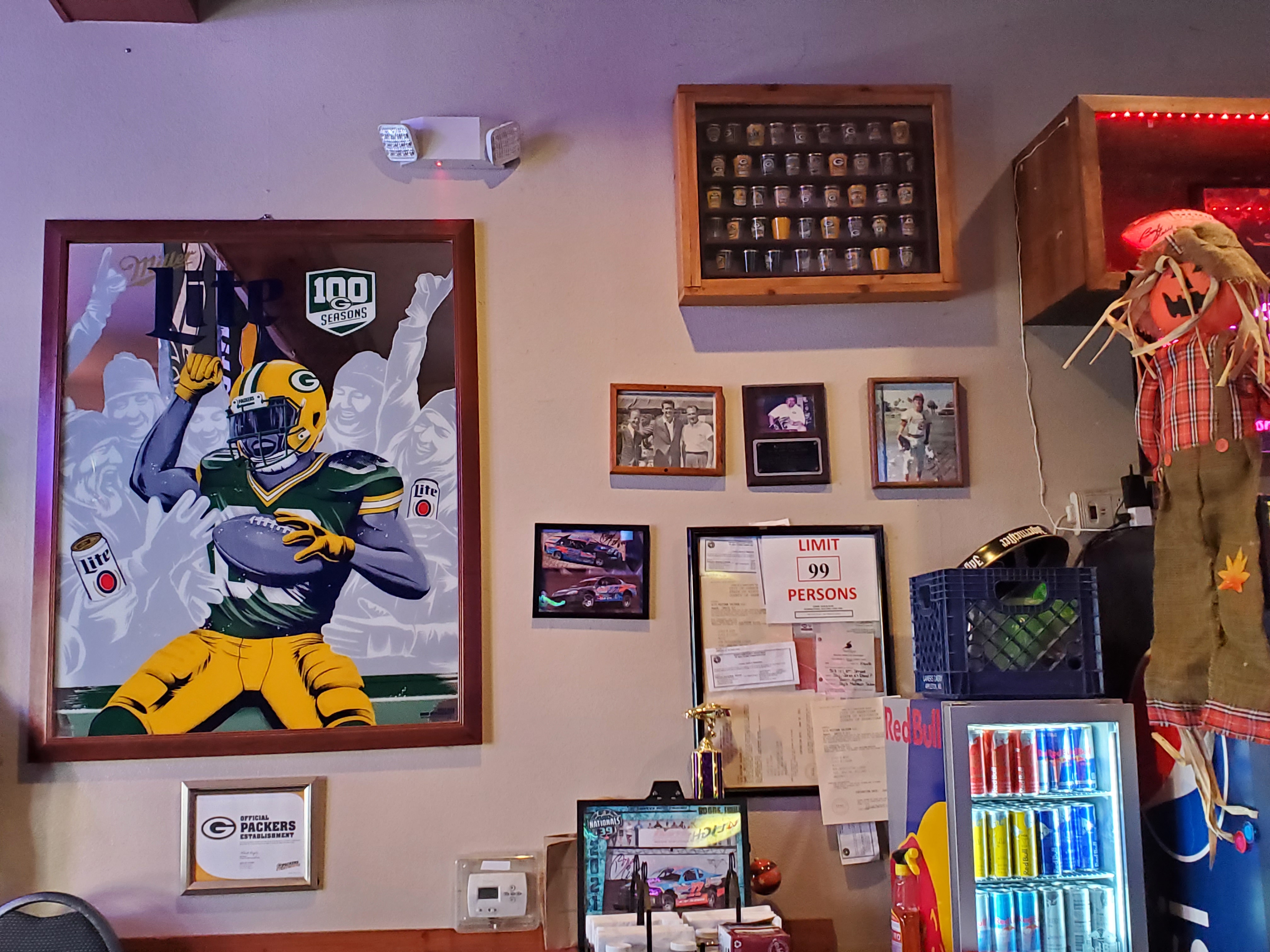 There are several other restaurants that serve bratwurst in Sheboygan. You could dine on bratwurst during your whole time in Sheboygan. If you are looking for a burger, sandwich, or something else, Sly's has you covered.
8 Great Midwest Towns You Need To Discover
Watch the sunrise over Lake Michigan
When you stay at Blue Harbor Resort, sunrise is a short hop, skip, and jump from your room. Before you go to bed for the night, find out what time the sun is scheduled to rise in the morning.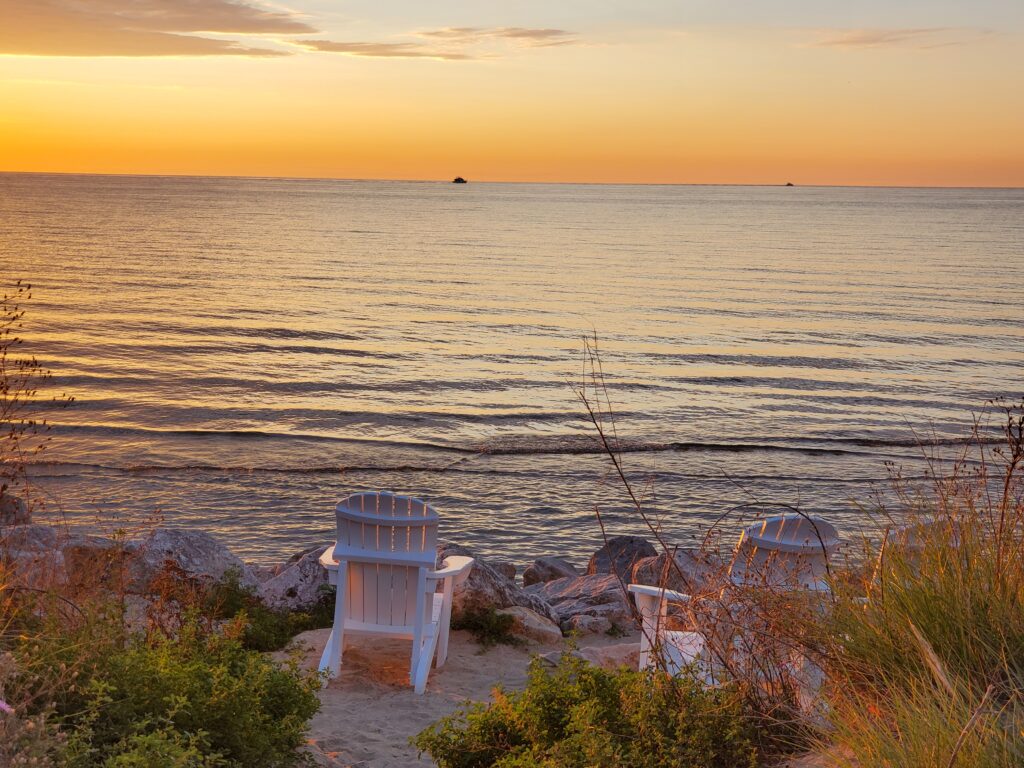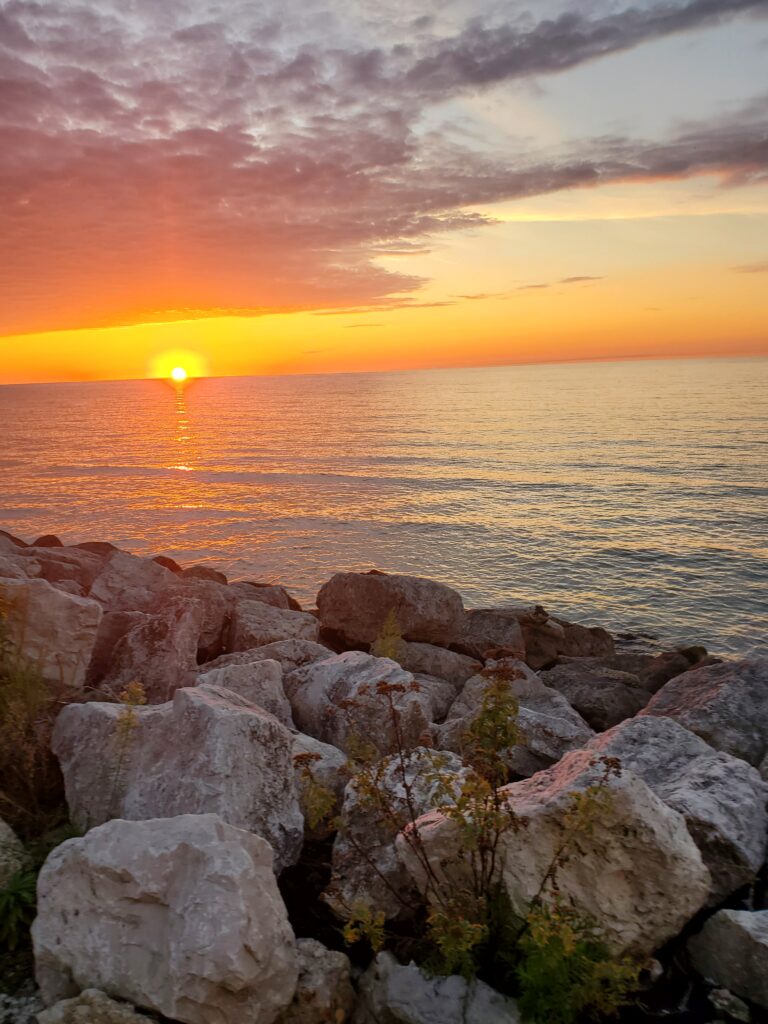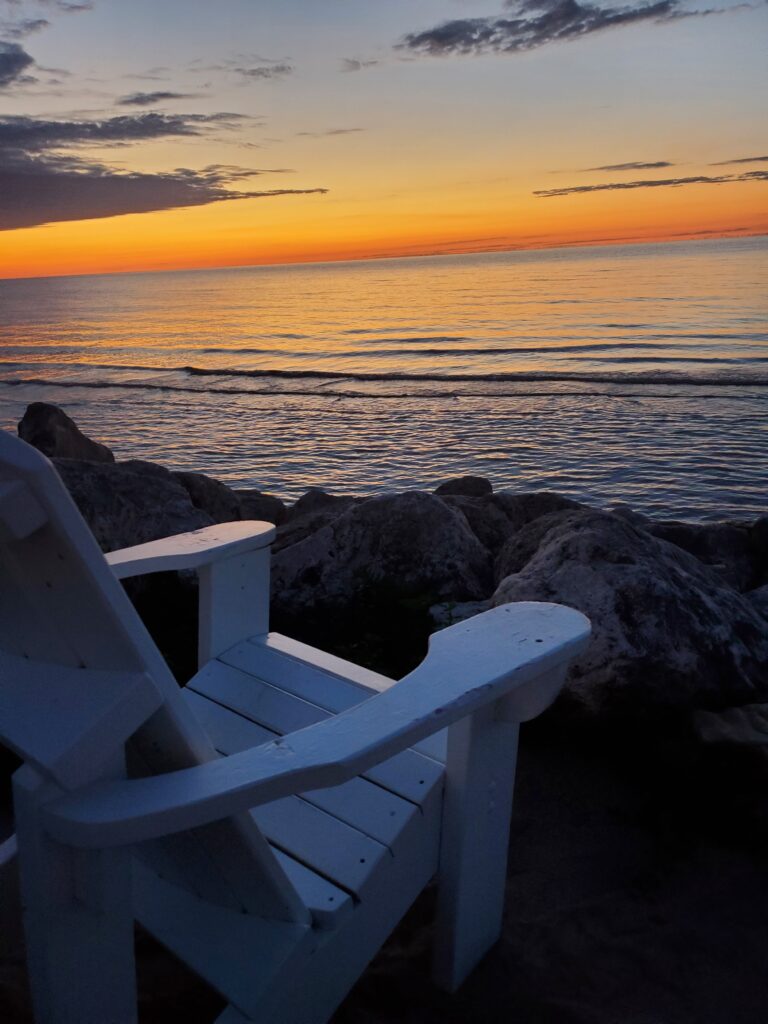 You will view one of the most incredible sunrises you have ever experienced. If there are a few clouds around, give the sun a chance to show its glowing colors. Tip: The best viewing is often 30 minutes before.
Eat Breakfast at Seebooth Delicatessen
Seebooth Deli is one of Sheboygan's iconic restaurants that the locals love. Anytime the locals love a restaurant, I know it will be good. Breakfast at the deli has several traditional choices: Omelets, a traditional breakfast, cinnamon swirl French toast, and breakfast tot-chos. You may now be asking, what are breakfast tot-chos? It turns out these are what the locals love. They are crispy tater tots covered in a made-from-scratch three- cheese sauce, topped with two eggs cooked your way, and smoked bacon crumbles.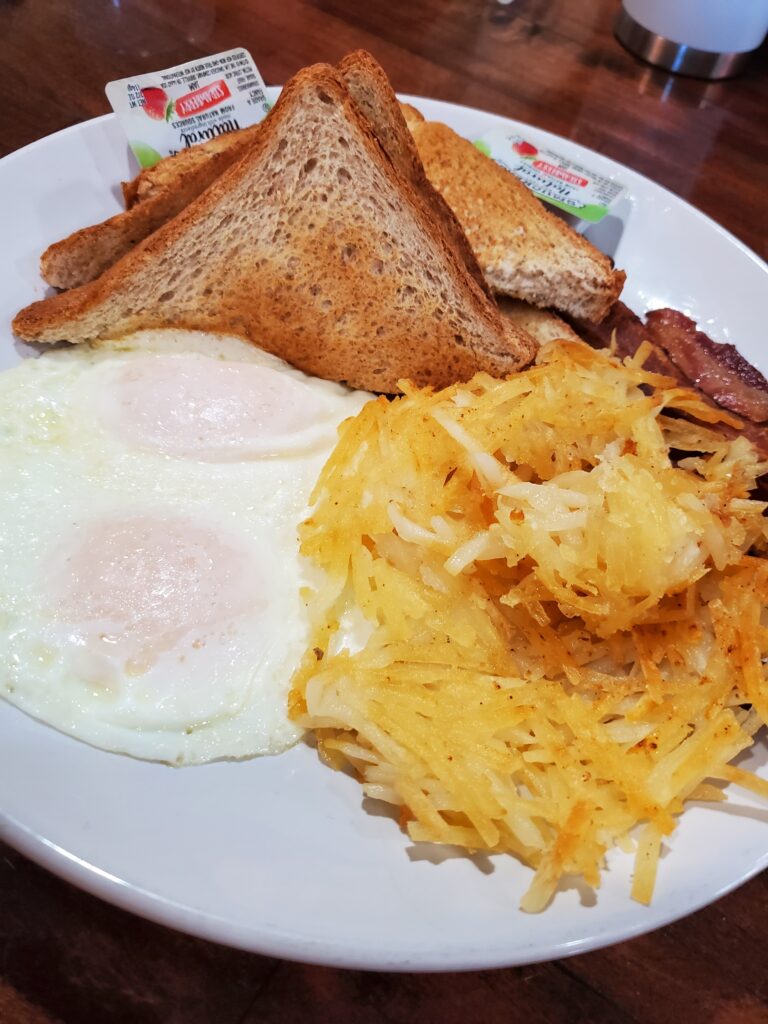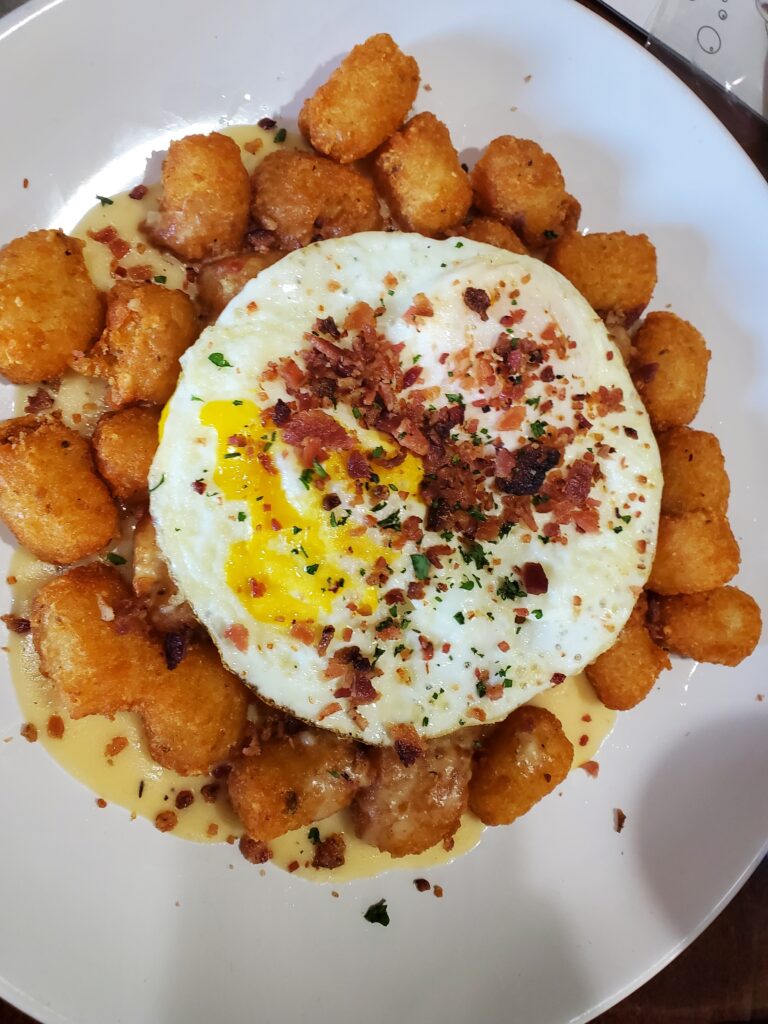 I strolled up to the counter to take a photo, and noticed that they had "hats" for kids to color. I grabbed one for everyone at our table, adding to our conversation at the breakfast table.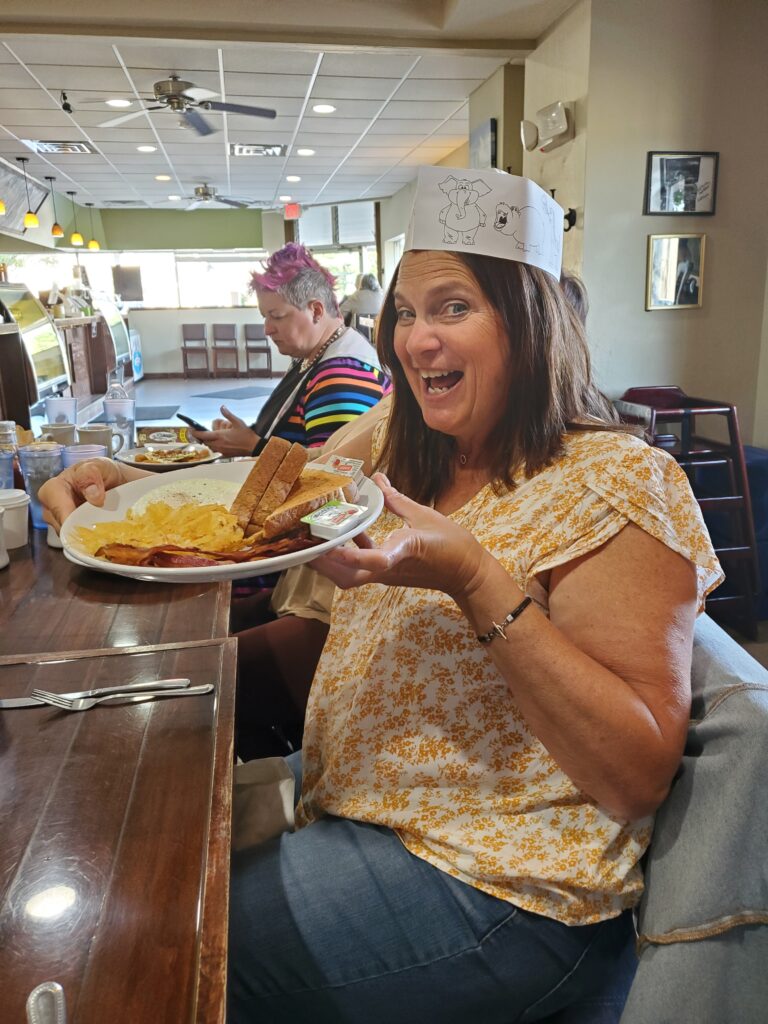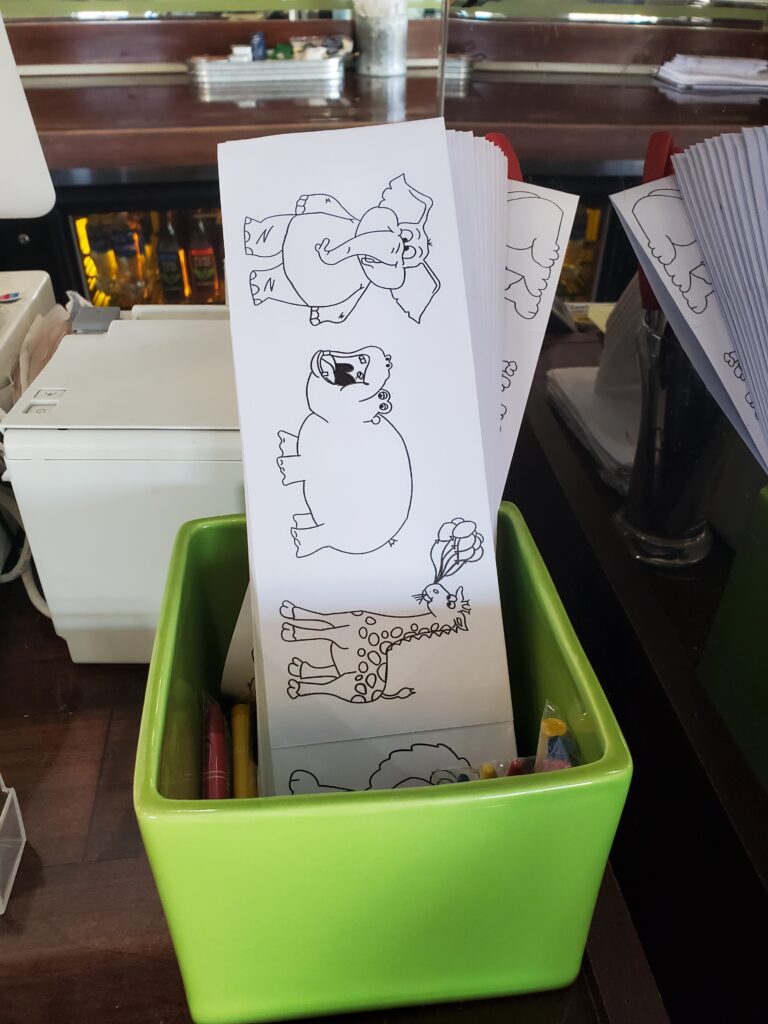 They are closed on Sunday & Monday. Tuesday-Saturday, they are open from 8 am- 3 pm.
Stroll Through the Local Bookstore
WordHaven BookHouse is located in the heart of Downtown Sheboygan. I love a good bookstore, and this one did not disappoint. New and used books are on the shelves, along with postcards, writing classes, and bookmarks, and this bookstore has you covered.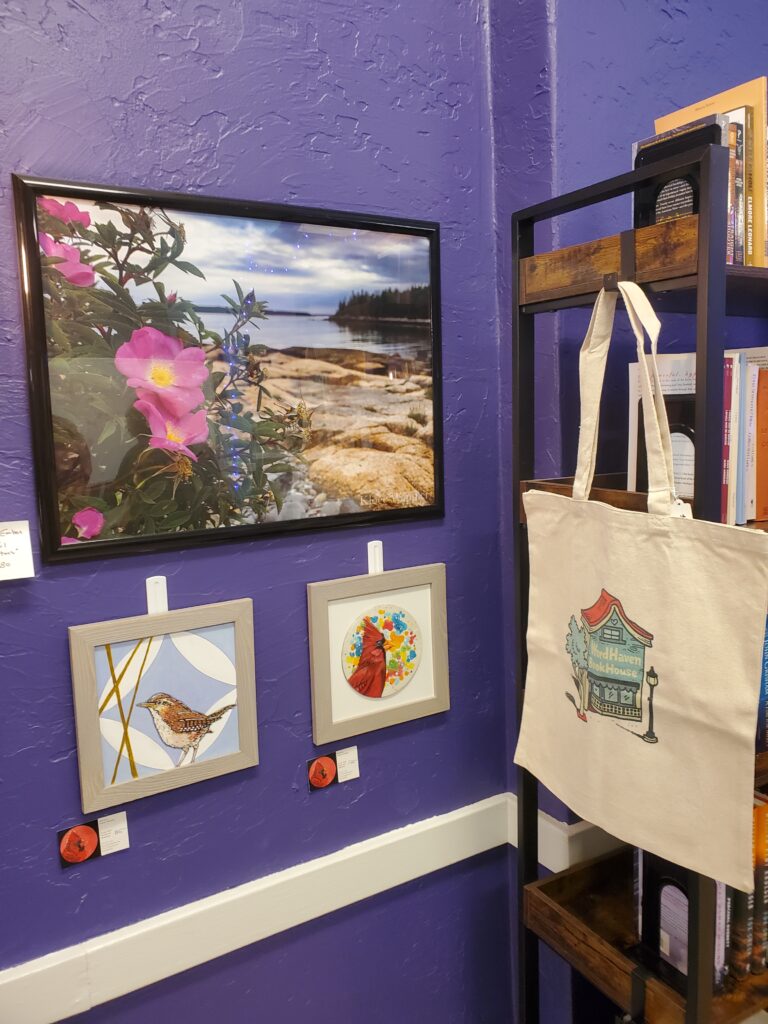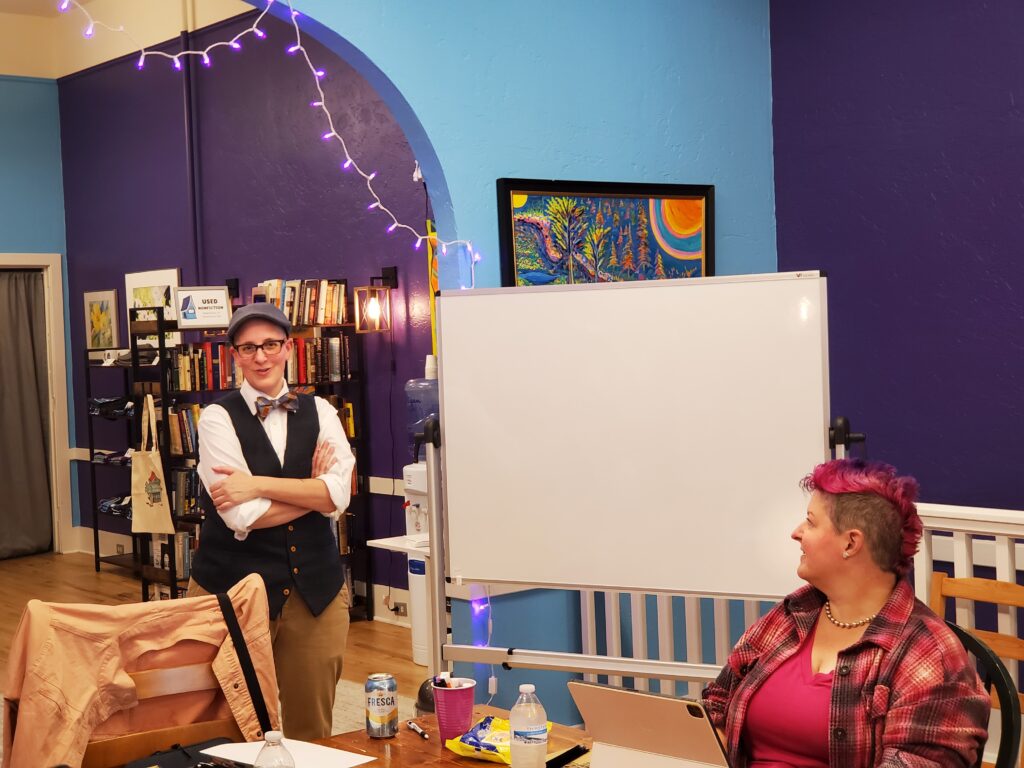 Kelly D. Hostine, MAE, is the WordHaven BookHouse, LLC's owner and is an inspiring author and writer. Kelly's passion runs deep through her love of education and being all-inclusive. Learn more about Kelly through her recent TED-Ed Talk. WordHaven BookHouse will be one of your favorite places in Sheboygan, Wisconsin, if you enjoy a good book and conversation.
The Best Bookstore In The Midwest
Throw an axe in Sheboygan
Axe throwing is becoming popular all across the country. The Longhouse Axe Bar offers cocktails featuring fresh organic ingredients when they are available. Choose a house cocktail, grab your friends and experience axe throwing in Sheboygan.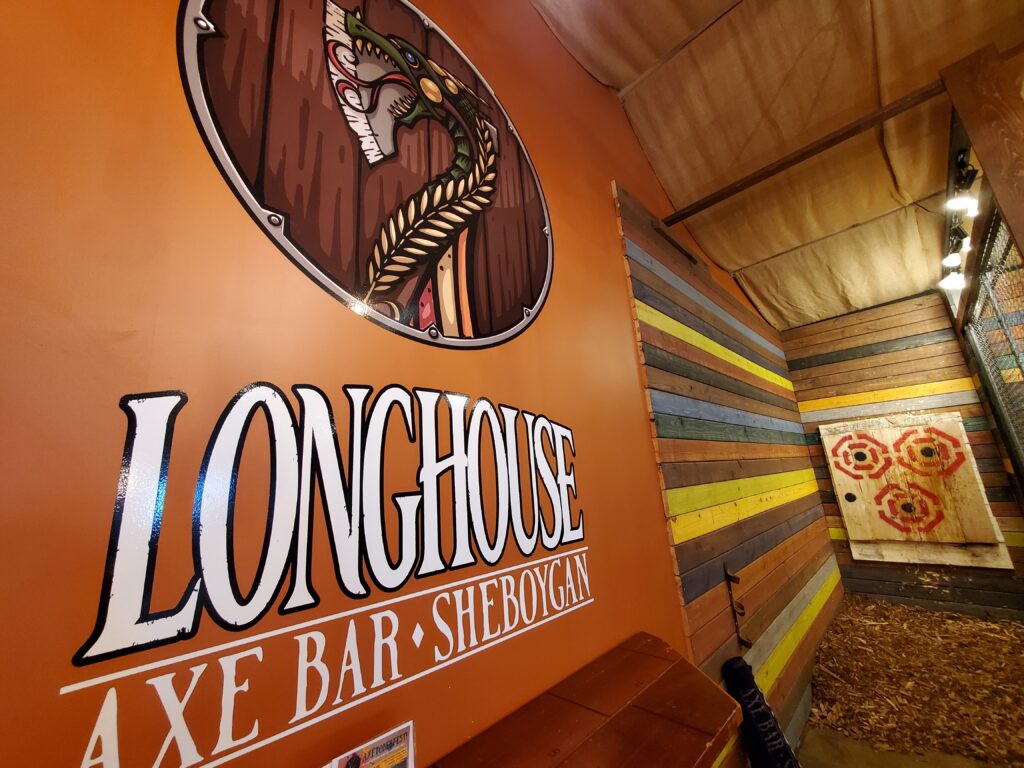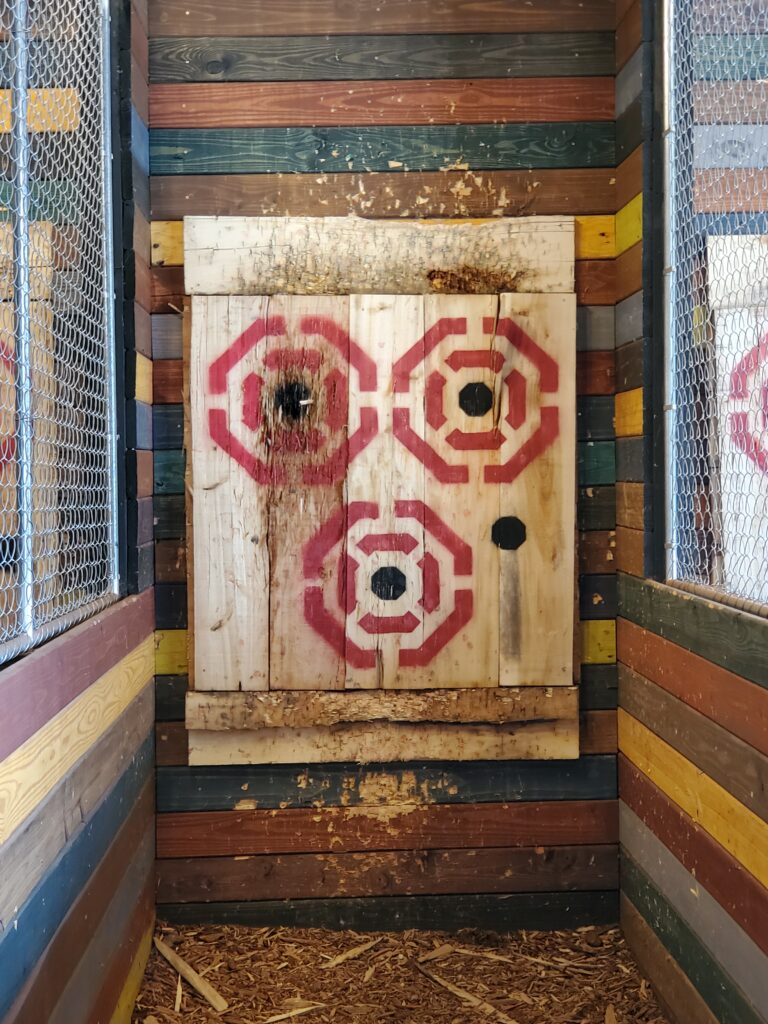 If you are a first-time axe thrower, the team at Longhouse Axe will show you how to throw. Reserve your lane and be ready to have fun. Tip: Wear close-toed shoes.
Visit a Wisconsin State Park
Kohler-Andrae State Park was incredible. I had no idea this beautiful state park was in Sheboygan, Wisconsin. The park is open year-round from 6 am- 11 pm. Wisconsin State Parks require admission, and you can purchase your annual or daily passes here. Kohler-Andrae State Park is named for John Michael Kohler and Terry Andrae.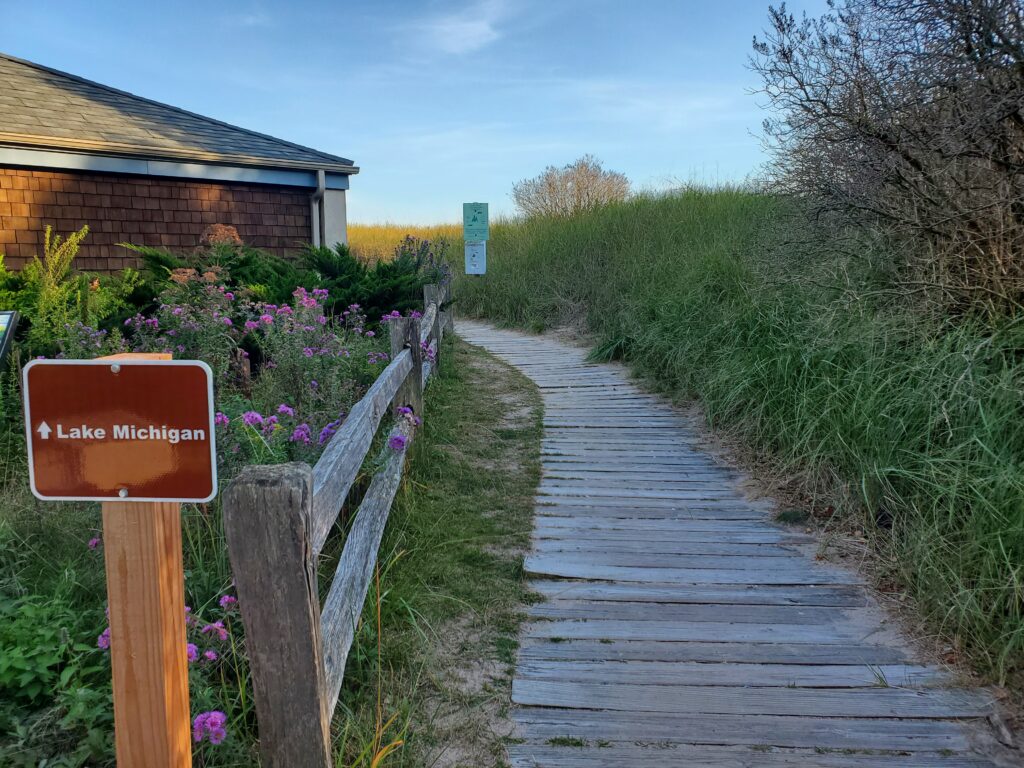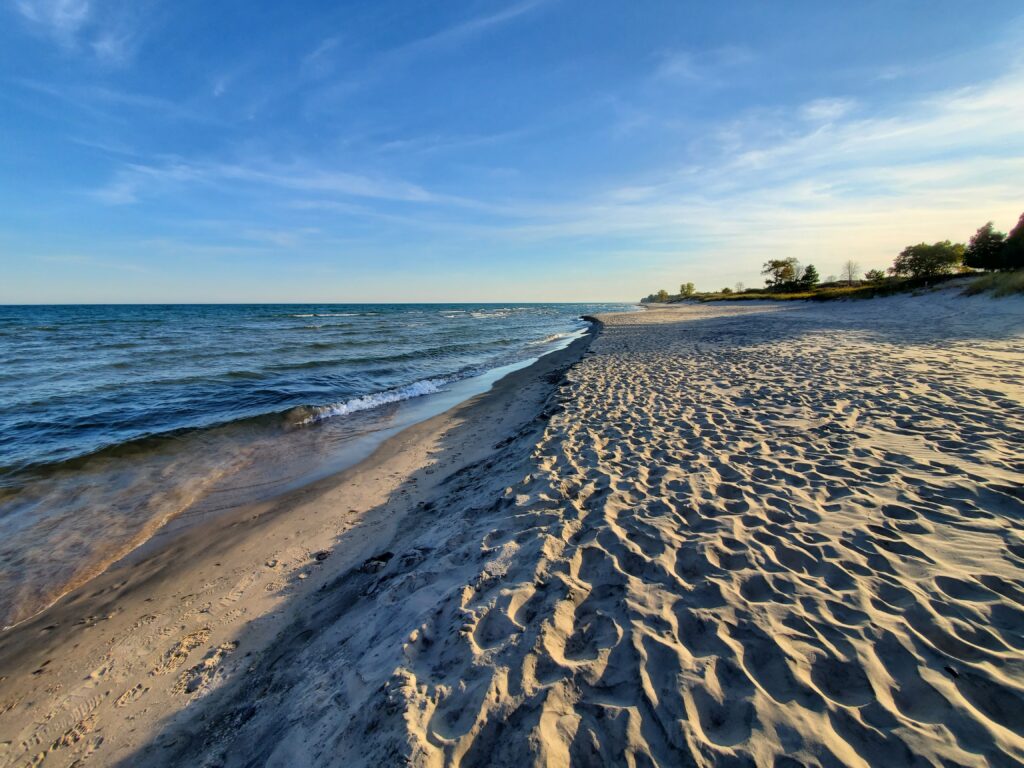 You will experience miles of beaches, stunning blue water across Lake Michigan, wildlife, and other outdoor activities, including camping. With more than 150 bird species in the area, spring and fall bring incredible birding opportunities. Tip: Bring your binoculars with you to all state parks.
No matter the time of year you visit, Sheboygan will win your heart over. This is a small glimpse of the things to do in Sheboygan, Wisconsin. It has won mine and I cannot wait to return to enjoy a tasty brat meal at Sly's Midtown Saloon & Grill.
The following two tabs change content below.
SaraB
Sara is a travel enthusiast that resides in North Iowa. You can find her traveling where the plane, train, ship, or car will go. Are you looking to take a road trip? Sara has solutions for you!