Tips For Flying Air Choice One
North Iowa is home to the Mason City Municipal Airport, which offers air service on Air Choice One. For flyers looking for a convenient way to explore a new destination, Air Choice One fulfills that need. I recently had the opportunity to fly from the Mason City Municipal Airport to Chicago, after boarding an Air Choice One plane. The airport is conveniently located one mile from Clear Lake, Iowa.
Flying on an aircraft that seats eight people, is an experience in itself. Here are some tips to help you have the best experience possible.
Here's insight into landing! It's quite a view and a great experience.
USE THE RESTROOM BEFORE YOU BOARD
Air Choice One planes have emergency restroom facilities on board, so use the restroom before you board. I would limit your food and/or drink a couple hours before you board, so you do not become "that" person on the eight passenger plane.
PACK A CARRY-ON BAG
If you do not have to check a full size bag, I'd suggest packing everything into a carry on bag. This makes it easy to pick up your bag, as you exit the plane. If you do check a full size bag, there is no fee, but you will have to go to a carousel to pick up your bag at your destination airport.
STAY NEAR THE GATE BEFORE BOARDING
Each airport is a little different. I can tell you, if you are at the gate area at Chicago O'Hare airport, it's hard to hear the announcements the gate agents make; due to the business of the area. I would make it a point to physically speak to someone when it is 10-15 minutes before your boarding time. This way both parties will know who is at the gate and if they need to make a special announcement to locate a passenger.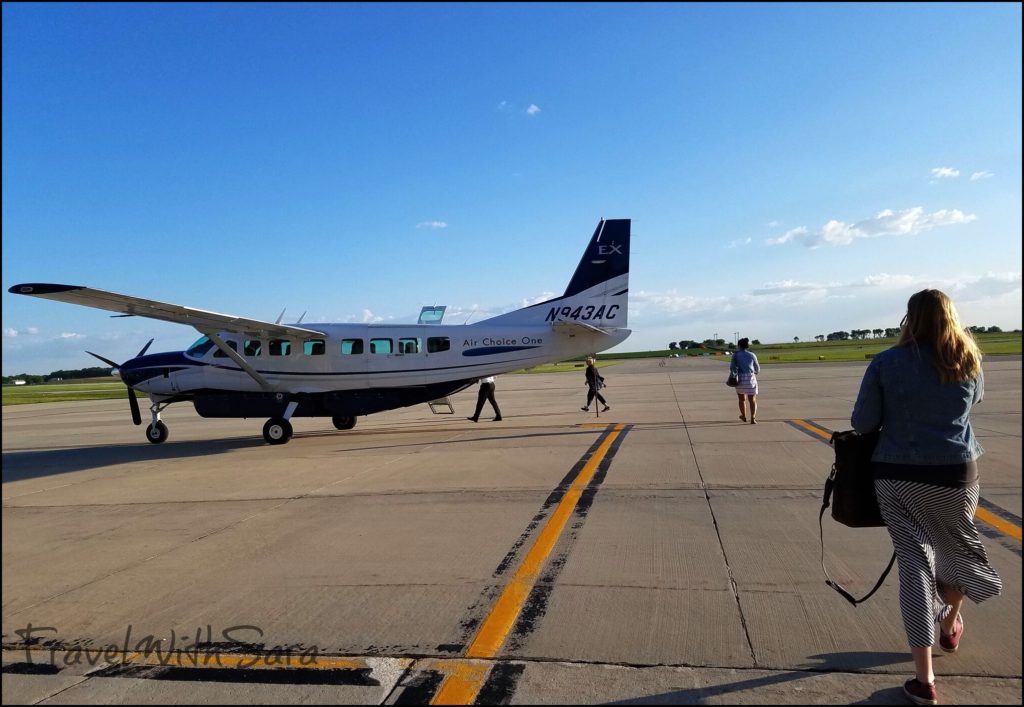 HAVE YOUR PHONE OR CAMERA NEARBY
The beauty of flying Air Choice One is the fact that the view from above, is simply stunning! The opportunity for beautiful pictures is all around during your flight. Take advantage of this opportunity.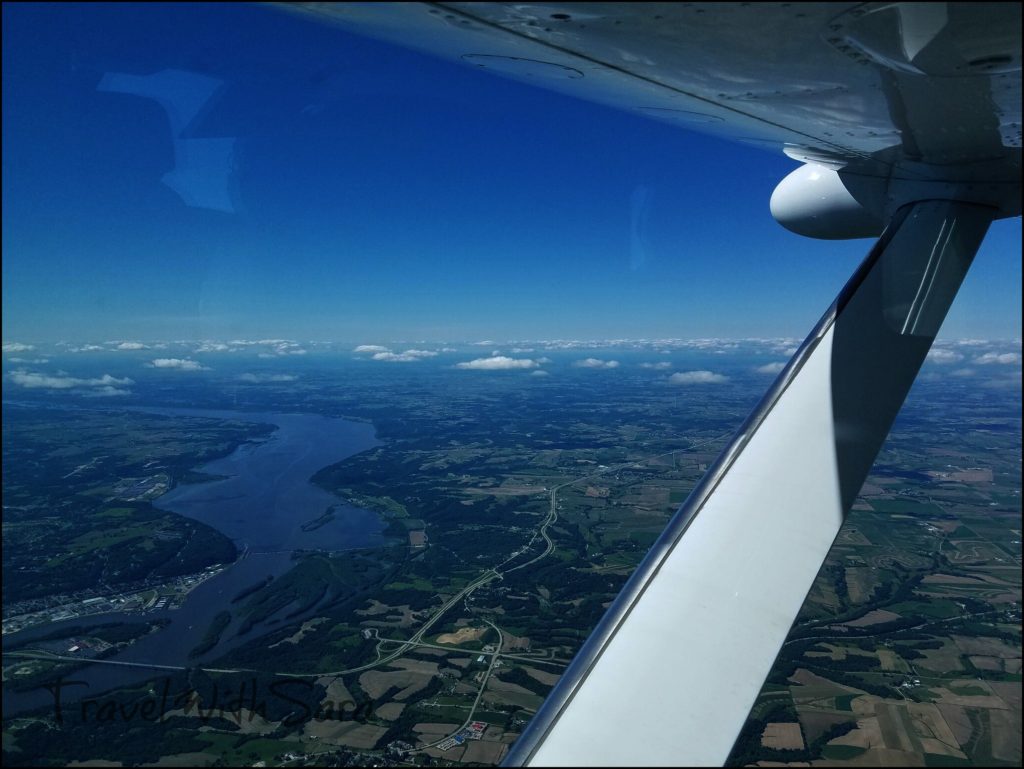 Oh yeah and I almost forgot to mention. The Mason City Municipal Airport offers free parking! Depending on your get-a-way, parking can be a costly part of your vacation. The Mason City Municipal Airport helps take a bite out of those fees.
With seating for a total of 10 people, 8 passengers and 2 pilots, everyone is in close quarters. Make the most of your flight. Look out the window and enjoy all the room that you have. On Air Choice One, it's First Class seating, the whole flight!
Are you flying into the Mason City Municipal Airport and in need of a rental car while in North Iowa? Give the folks of North Iowa Collision Service a call (641-421-8555), as they offer reliable rental cars for use while in the area.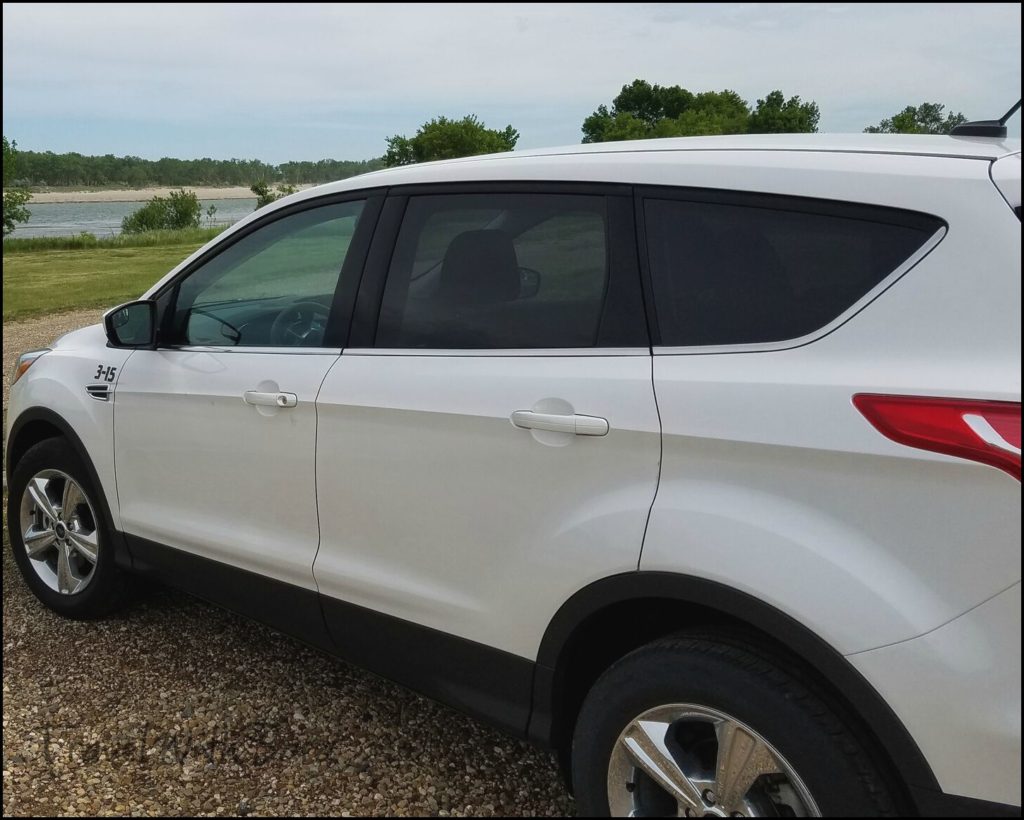 *Thank you to Air Choice One for providing transportation between North Iowa and Chicago. Thank you to the Clear Lake, Iowa Chamber of Commerce for bringing this trip to fruition.
The following two tabs change content below.
SaraB
Sara is a travel enthusiast that resides in North Iowa. You can find her traveling where the plane, train, ship, or car will go. Are you looking to take a road trip? Sara has solutions for you!