Summer Road Trip Safety Tips For Cruising America's Highways & Byways
Theisen's is where my preparation begins when it comes to stocking any vehicle for summer travel. Let's face it, it's important to know that your vehicle is in working condition and safe for travel before you hit the road. Your local Theisen's store is your solution when it comes to keeping your vehicle in optimal condition with new batteries, oil filters, air compressors and even tires. When Theisen's offered to partner with Travel With Sara for this post, I jumped at the opportunity, as road trips and being safe on the road are something that I love to talk about.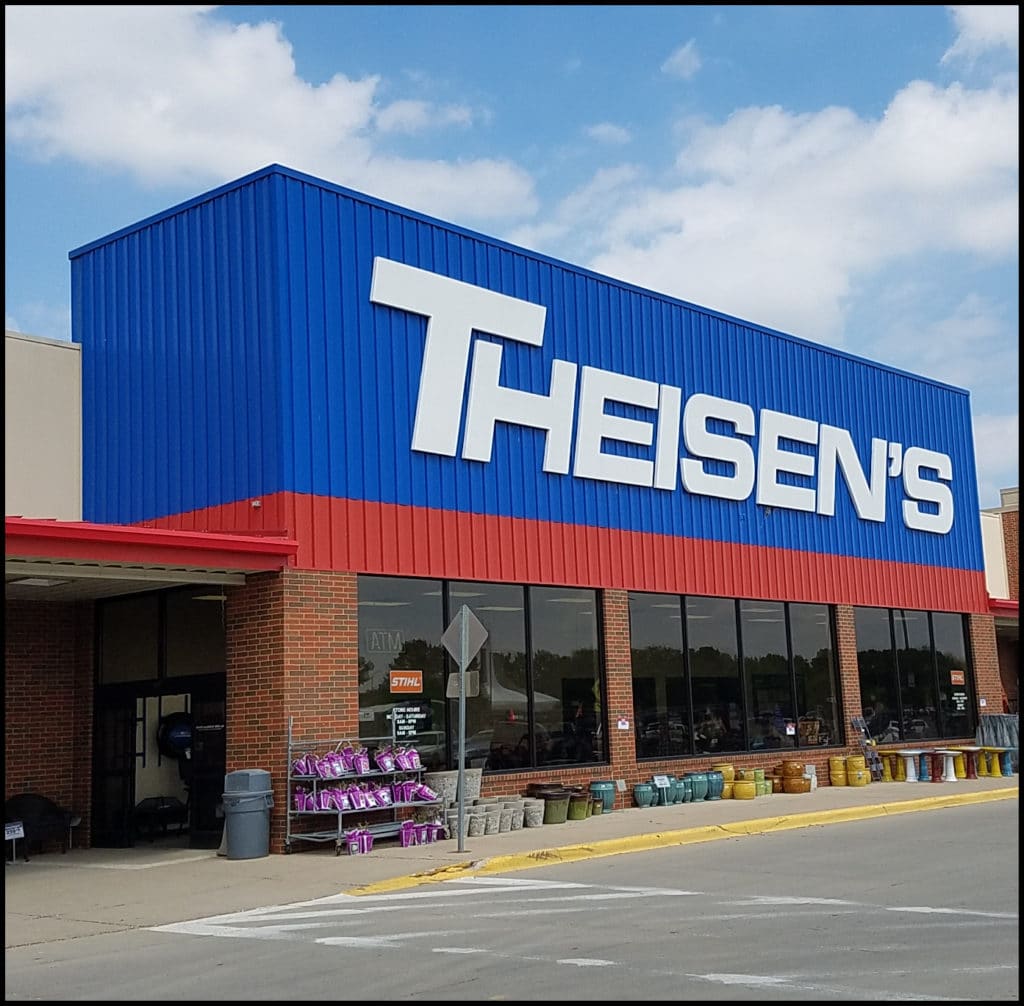 Summer travel season has officially kicked into high gear. Many families are planning family reunions, weekend gatherings, and good old-fashioned road trips! There's something to be said about spending hours in a car together and successfully arriving at your destination. The memories that are made in the car are priceless. Our boys are now young adults and they still talk about all of the road trips they took with my husband and myself as kids. When is the last time you thought about what you have with you to keep you and your family safe when it comes to taking that road trip? If it has been a while, I have put together a list of things to help you stay safe while cruising along on our highways and byways this summer.
MAPS DO MATTER
In our ever-connected world, we do rely on GPS for directions. If there is one travel tip that I would give you, it is to be sure that you have an actual roadmap on board. I cannot tell you how many times that we have found ourselves in the middle of nowhere without a GPS signal and have been grateful to have a map in the vehicle.
CUSTOMER SERVICE
One thing that I love about shopping at Theisen's is the fact that I can always find a friendly employee to help me with my needs. Nate helped me shop for what I needed and he also answered all of my questions in regards to why I needed to have what he suggested.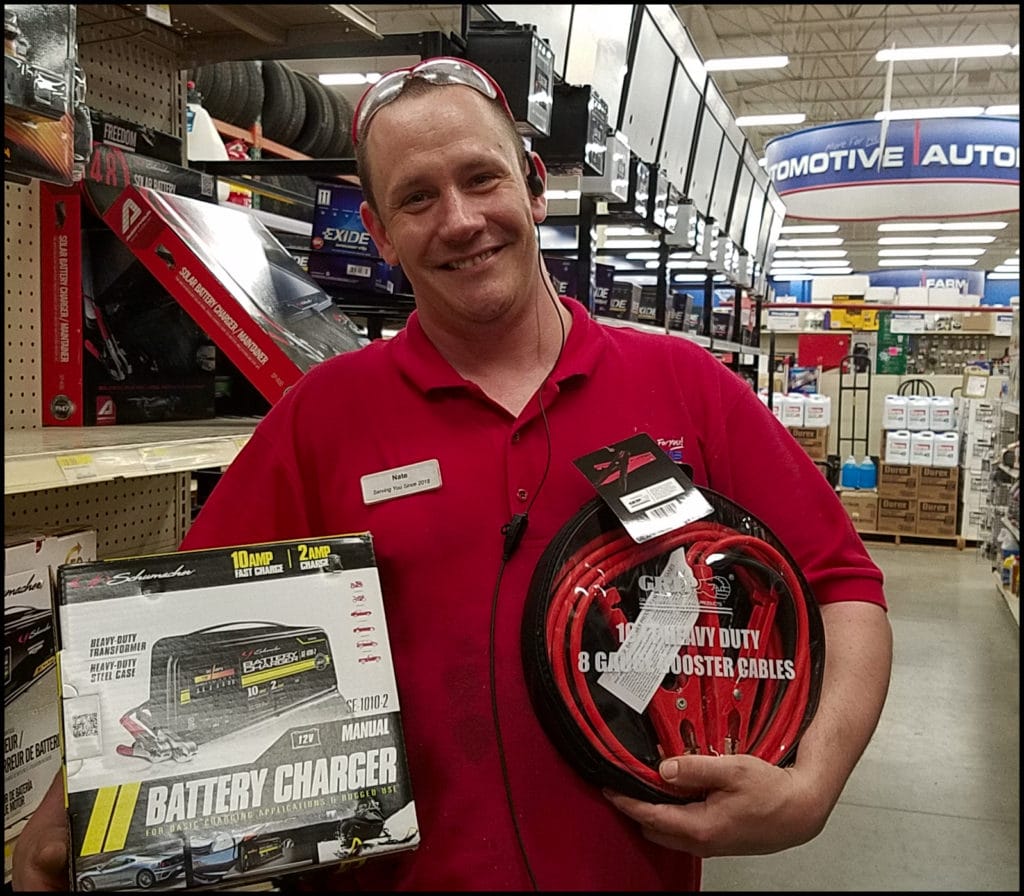 TIRE SAFETY
The first thing I inquired about was tire safety. I personally do not have a great track record when it comes to avoiding objects on our roads, as I am usually the person that claims the bungee cord, nail or whatever has decorated the highway. He showed me this nice selection of tires that Theisen's does offer. If you are in need of new tires, they do have you covered.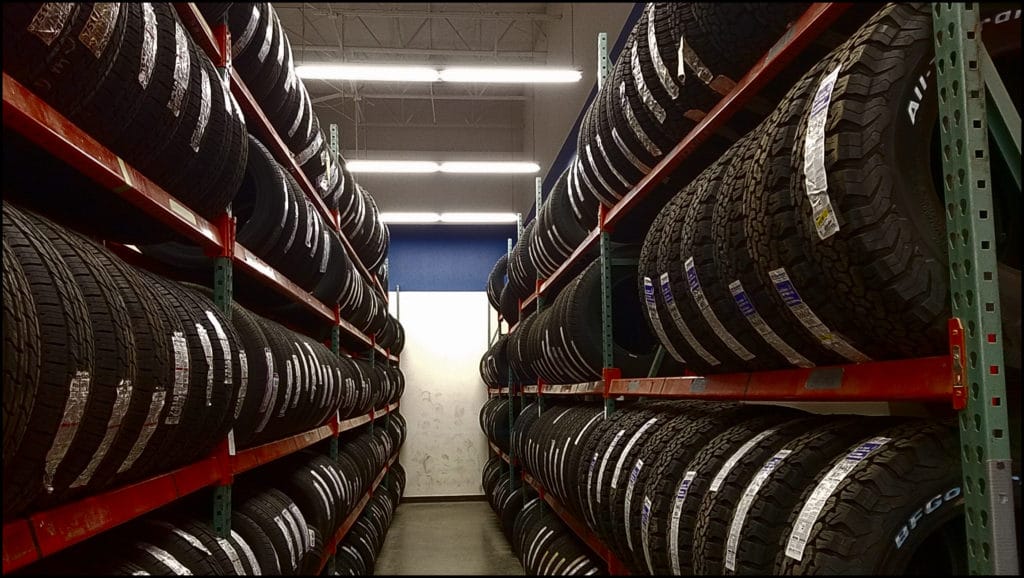 There's peace of mind when it comes to having a multi-functional tire inflator onboard. Should you need it at night, it even has a handy dandy light attached. The sweetest thing about this particular tire pump is this handy bag that it fits in!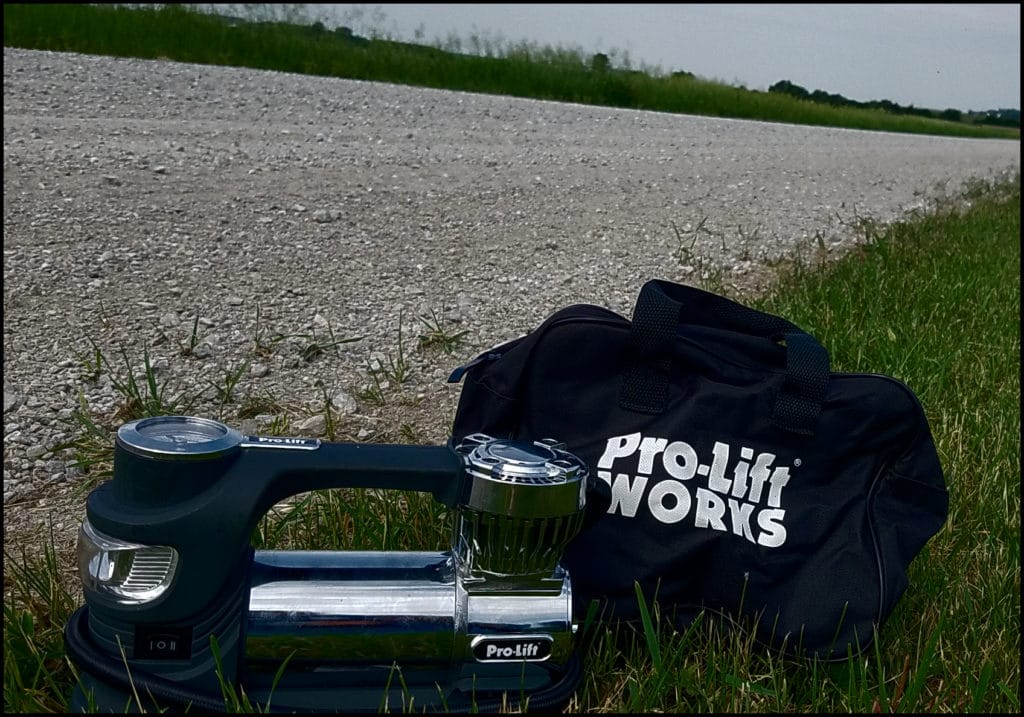 Nate recommended that I have a lug wrench on board to tighten the lug nuts, should I need to actually change a tire. The good news here is that I could possibly do this in a pinch thanks to the many YouTube videos that are available in our online world. This handy wrench is easy to hold and it does not take up much room in the trunk of my car.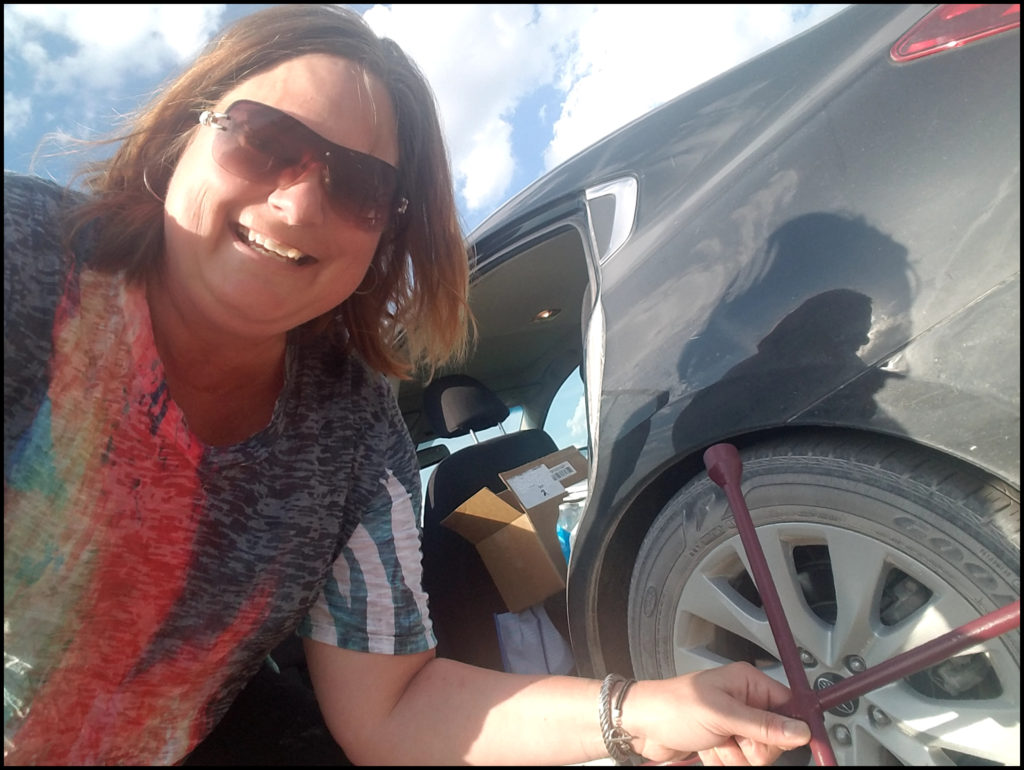 JUMPER CABLES
Jumper cables are one of the necessities of any road trip. How many times have you or someone in your vehicle "accidentally" left something on? If your response is like mine, it's too many times. Jumper cables can save the day and help get you back on the road in a timely manner.
LIQUIDS
Nate also made sure that I left with windshield washer fluid. There is nothing worse than heading out on the open highway and encountering a lot of bugs and to find that your vehicles windshield washer fluid compartment is dry.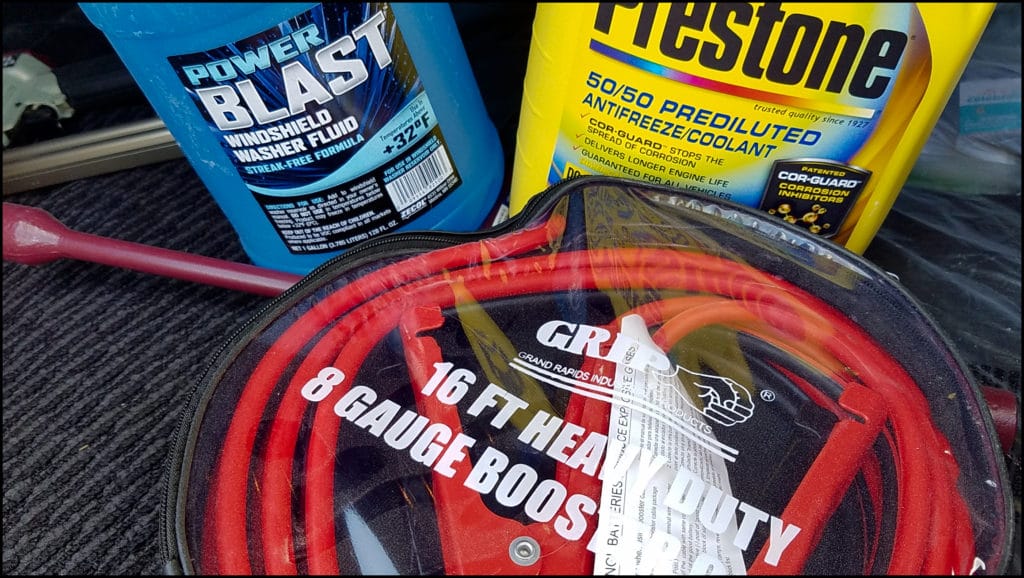 It is no secret that summer is the season of liquids. It's also important to be sure your vehicle has the proper levels of coolant on board, before you leave your driveway. From your windshield washer fluid to coolant and even your gas tank. Top these things off before you leave your hometown.
Shopping at my hometown Theisen's in Charles City, Iowa, gives me a warm, fuzzy feeling as I exit the store; every single time. I often think that I should be thanking them, as they often have the things that I need that I cannot find elsewhere. Thank you Theisen's for offering top notch customer service and stocking items that truly help keep my family safe on the road.

*Thank you to Theisen's for partnering with Travel With Sara to bring awareness to being safe on the road for summer travel.
The following two tabs change content below.
SaraB
Sara is a travel enthusiast that resides in North Iowa. You can find her traveling where the plane, train, ship, or car will go. Are you looking to take a road trip? Sara has solutions for you!