Joy Ranch- A Unique Experience In South Dakota
One of the easiest places to find joy is Joy Ranch in South Dakota. This charming ranch is located near Watertown, South Dakota. It's a one-of-a- kind experience not to be missed.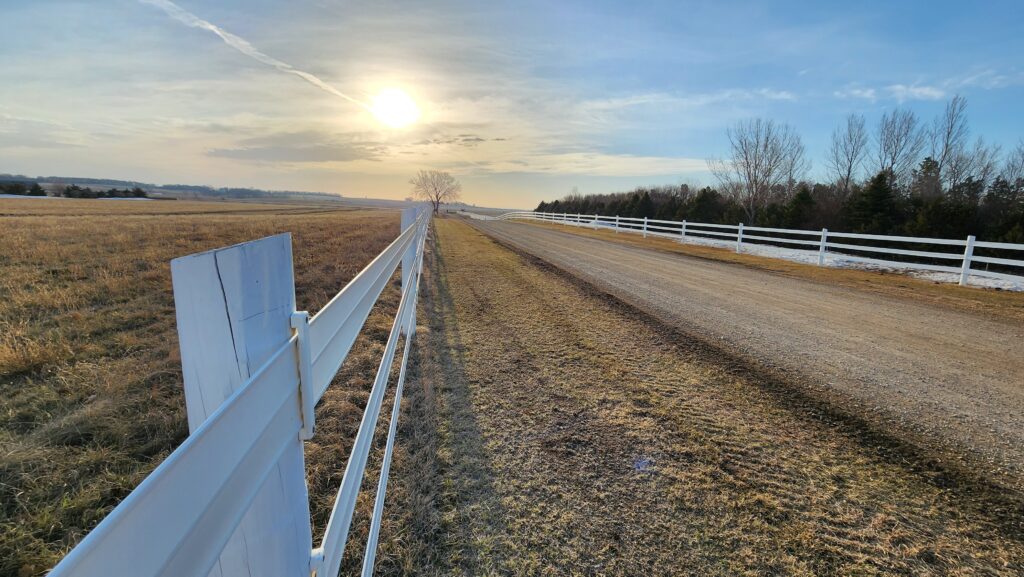 This 126-acre ranch offers an opportunity for everyone to bond with horses. When 126 acres and horses are combined, magical things will happen.
What is Joy Ranch?
Joy Ranch is a 126-acre ranch founded in 1989 by Joy Nelson. Joy is one of the nicest, kindest people you will ever meet. Her passion for what she does shines through her smile and her words.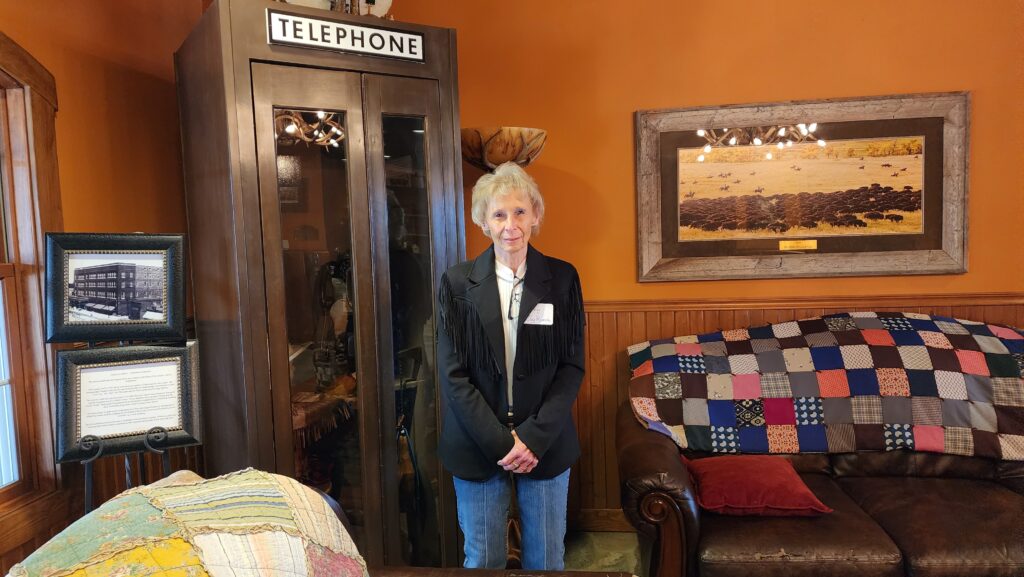 The mission of Joy Ranch is to help challenged individuals get a chance to connect with horses meaningfully. Children with life-altering conditions, disabilities, diseases, and foster children are the typical guests of Joy Ranch. These experiences are funded through the use of the ranch by others, such as church groups, corporate groups, and other clubs and organizations that gather at Joy Ranch.
Experience Theodore Roosevelt National Park
Stay In An 1880s Town
As I pulled into Joy Ranch, I saw a Main Street. I honestly had to ask myself, "Did I make a wrong turn and end up at Wall Drug?"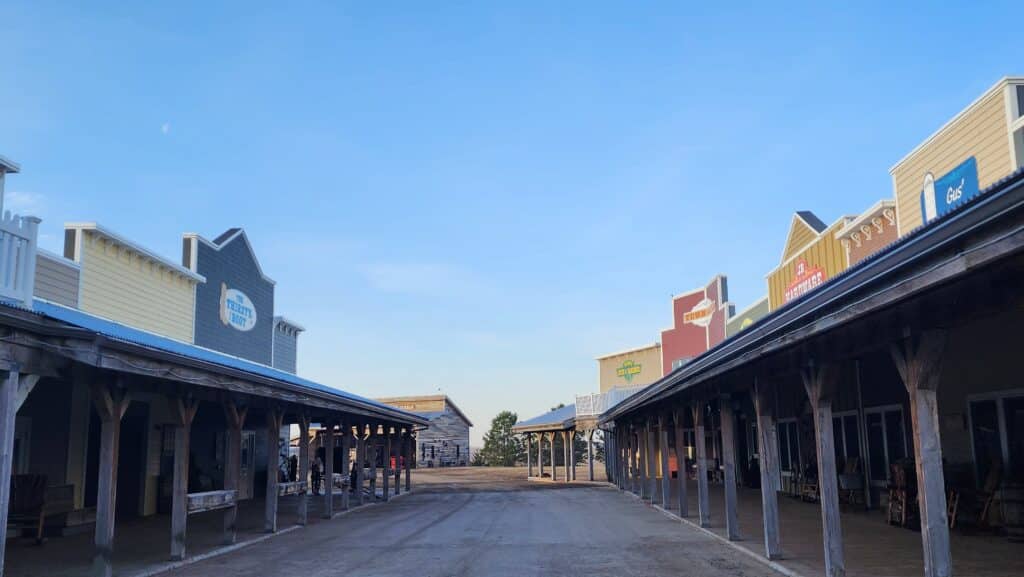 It wasn't a typical main street, as this was a western town. It felt like I had been tossed back to a much quieter place in time.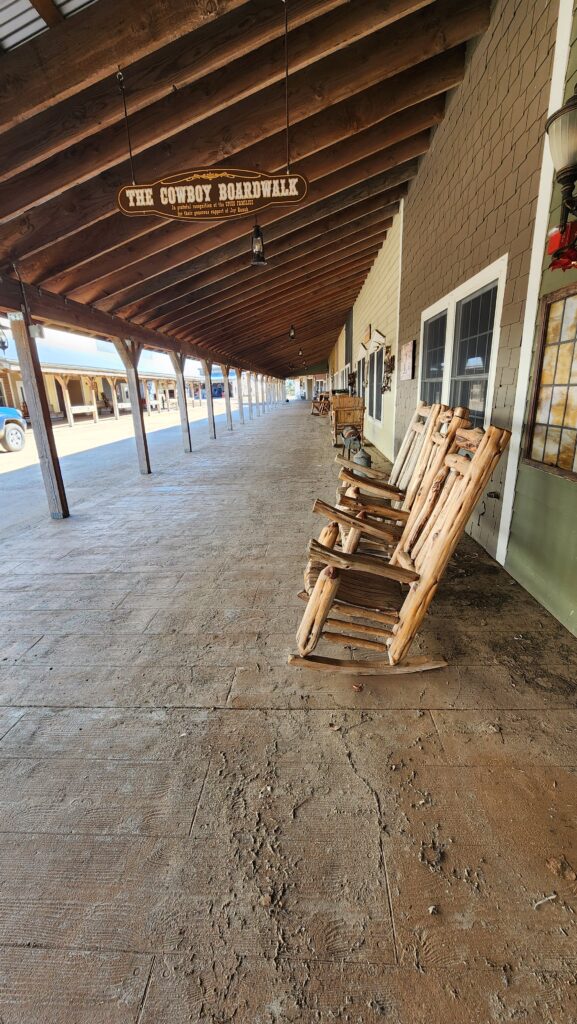 The wooden rocking chairs looked like a cozy, relaxing place on a quiet western ranch.
My room, the Watertown History Room, was tucked away behind the main road into the ranch. There are 16 themed hotel-like rooms. Each room has two queen beds and offers a quiet place to stay. It's the perfect place to disconnect, as the rooms have no televisions.
Experience Bismarck, North Dakota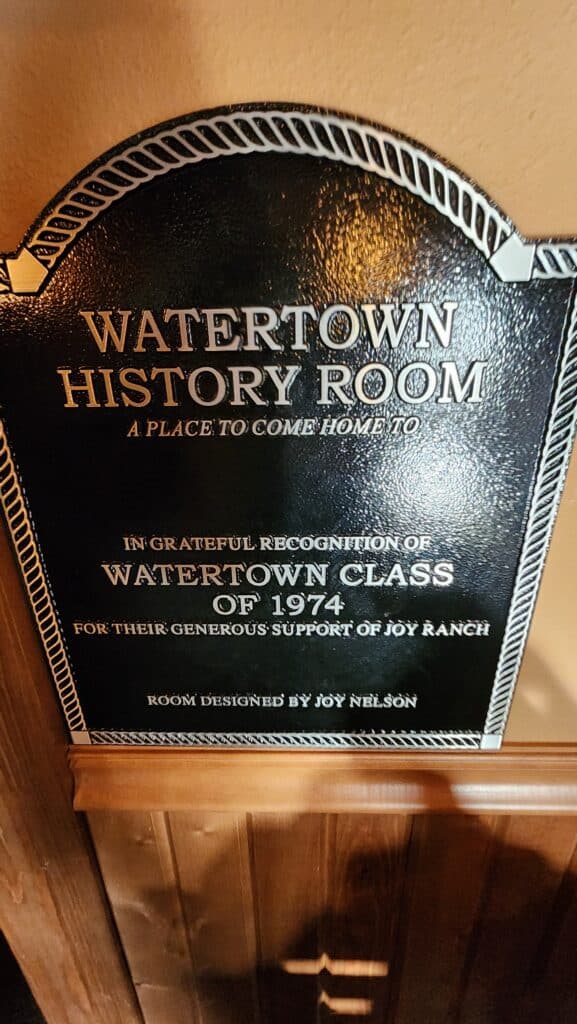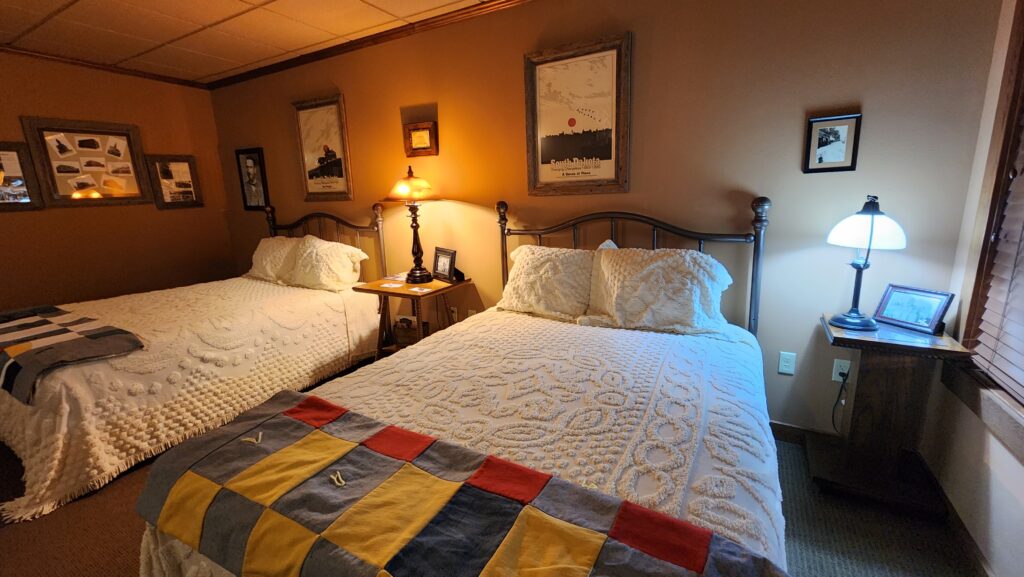 Larger groups can stay in the bunkhouse, across the street from the hotel-like rooms. I felt as though I had been taken back to a much quieter place in time. For that I am grateful, as my time spent at Joy Ranch was a wonderful time of relaxation.
Historic Prairie Church At Joy Ranch
A historic prairie church sits on the property of Joy Ranch. The church was moved to its current location in 2000.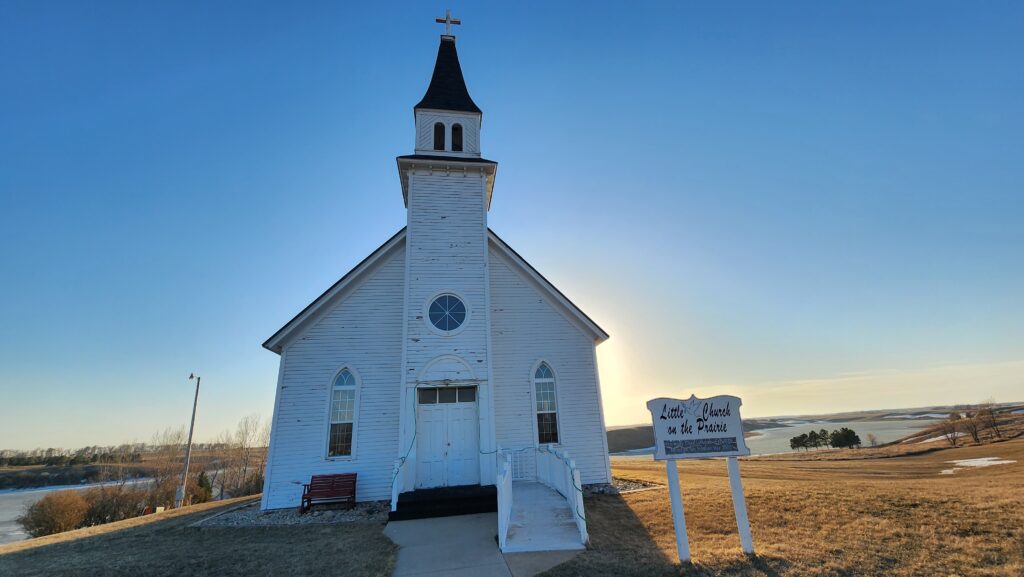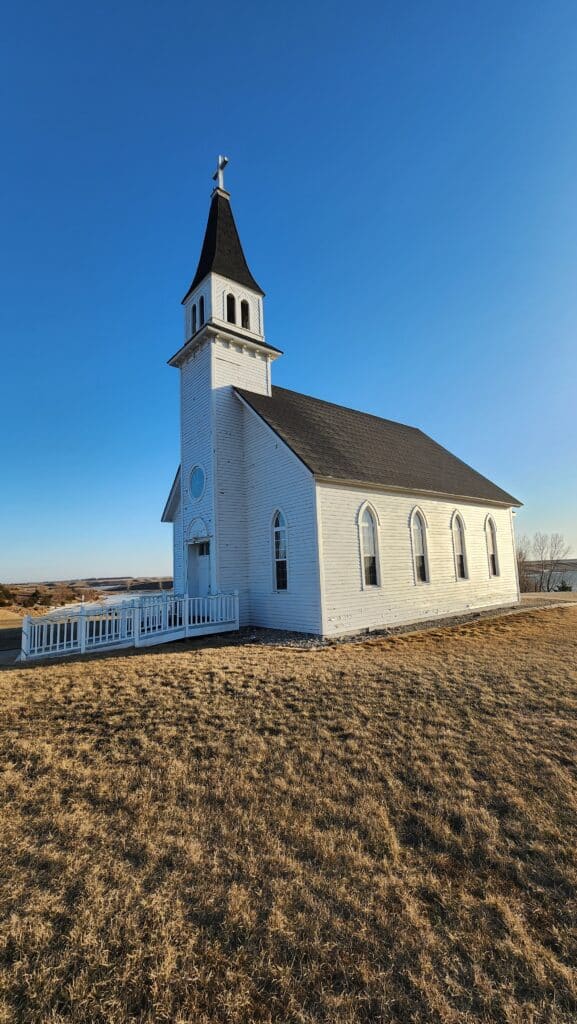 The church is a reservable venue, making it a beautiful wedding or special event setting. Joy Ranch is the perfect setting for this church, as it's gorgeous and adds to the peacefulness of the property. It's a short walk from your hotel-themed room at Joy Ranch.
Horses, Horses, Horses
The horses are the main attraction at Joy Ranch. The walk to the horses is a few feet from Main Street at Joy Ranch. You can view the horses, make arrangements to ride them, or participate in a camp.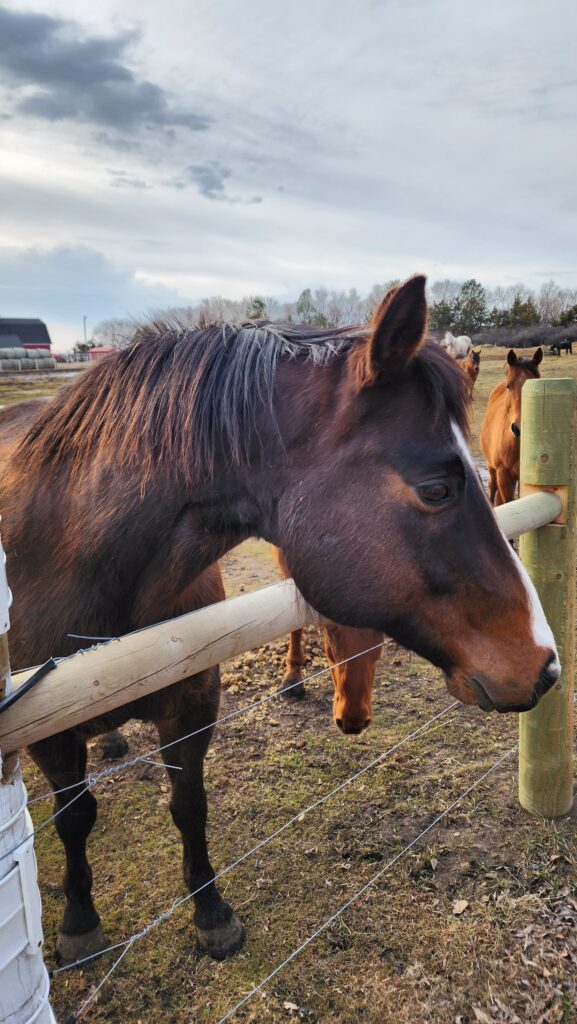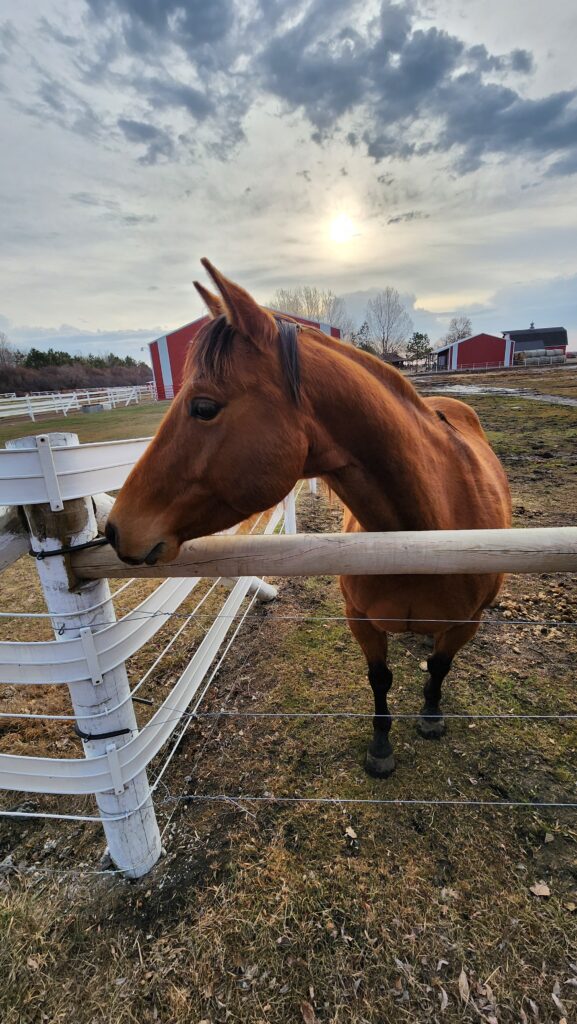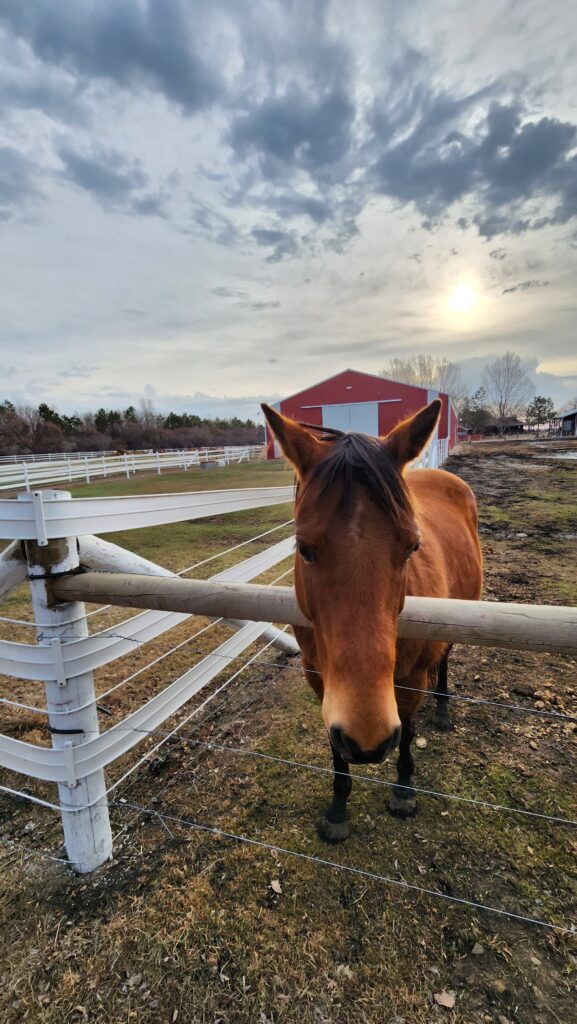 There is a heated riding arena, making Joy Ranch enjoyable all year long. I strolled to see them near sunrise on a morning that I was onsite. The horses were fun to watch and it was obvious that they enjoyed people. They were not afraid to come near the fence to say, "Hello."
Meeting Space At Joy Ranch
Joy Ranch has some beautiful rooms for corporate meetings, as well as family gatherings. With a full kitchen on-site and plenty of seating, Joy Ranch would be an ideal place for a gathering of people.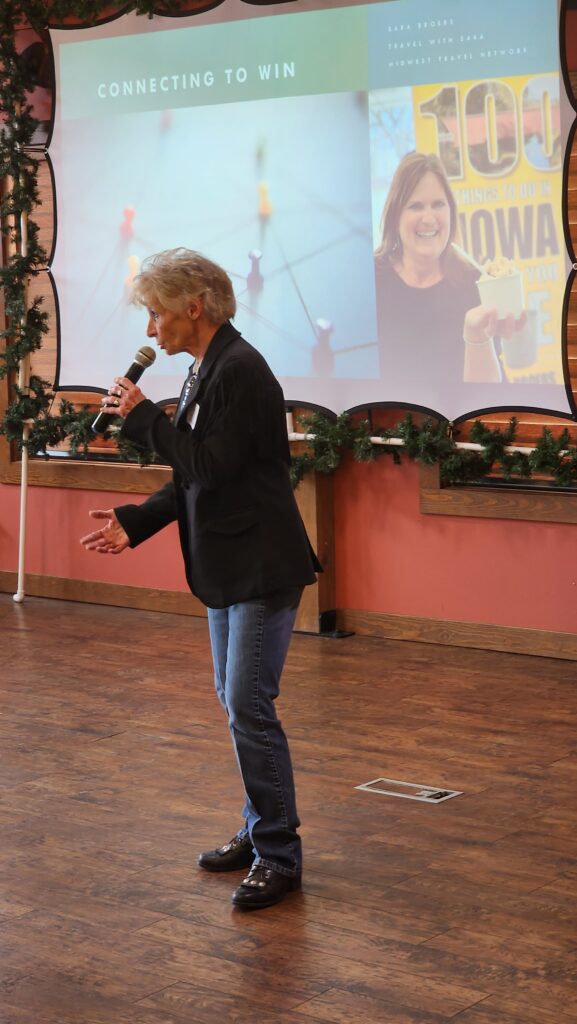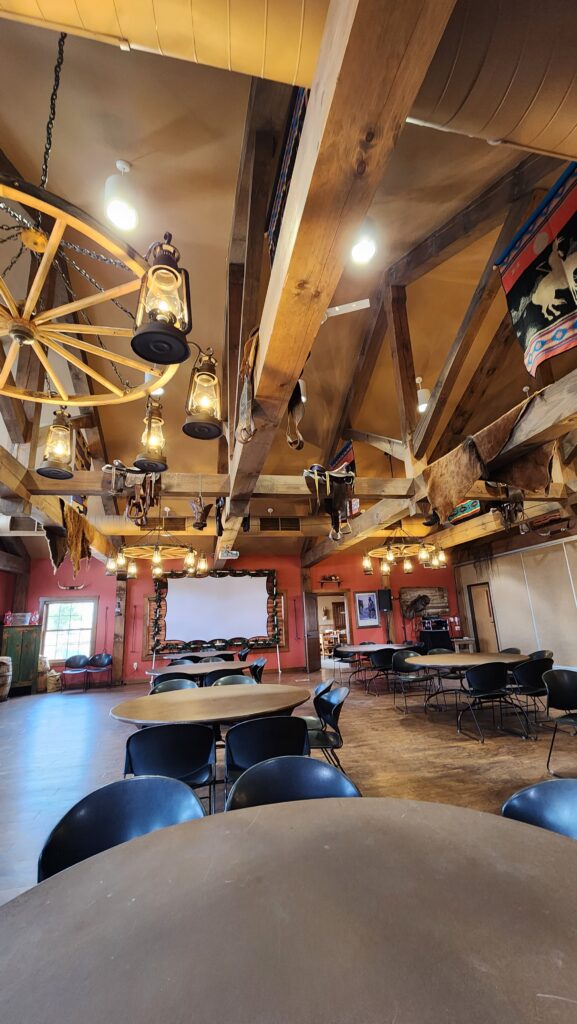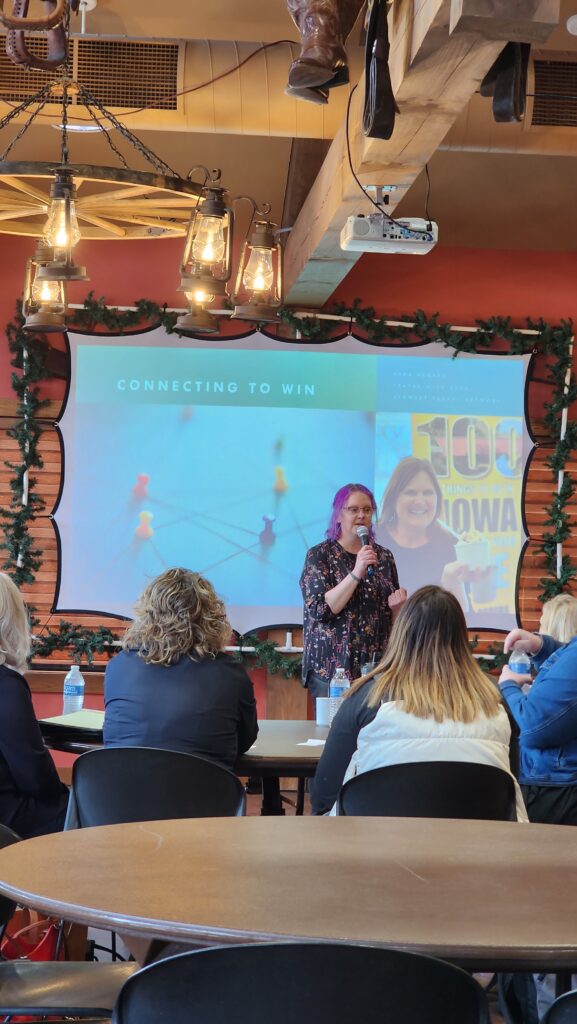 Joy Ranch will fill your soul and leave you with memories to carry with you for a lifetime. Joy is one of the kindest people I have met in my travels. She genuinely cares about her guests and the people walking through her ranch's doors. Spend some time at Joy Ranch in South Dakota, your faith in humanity will be renewed.
The following two tabs change content below.
SaraB
Sara is a travel enthusiast that resides in North Iowa. You can find her traveling where the plane, train, ship, or car will go. Are you looking to take a road trip? Sara has solutions for you!