It's Time To Get The Heck Into Dodge City, Kansas
When I hear the words Dodge City, Kansas, I immediately think of a cowboy and the wild west. It's at this time that I hear, "Get the heck into Dodge!" Every day, in my opinion, is a great day to celebrate the west. When you visit Dodge City, you will want to stay for a while. Having spent quite a bit of time this summer in Kansas, I was intrigued by this town. The signs on Kansas I-70 are inviting and made me curious. So, when Dodge City landed on a planned road trip, we found ourselves in the thick of the wild west!
*Thank you to Visit Dodge City for hosting my husband and I. Full Disclosure: Our attraction fees and lodging were comped by Visit Dodge City.
TOP NOTCH HOSPITALITY IN DODGE CITY
Dodge City is like many other midwest towns, as the people are warm and welcoming. The good folks at the Boot Hill Distillery, LLC sure knew how to make their guests feel at home, Lee, the marketing director, welcomed my husband and me with a smile.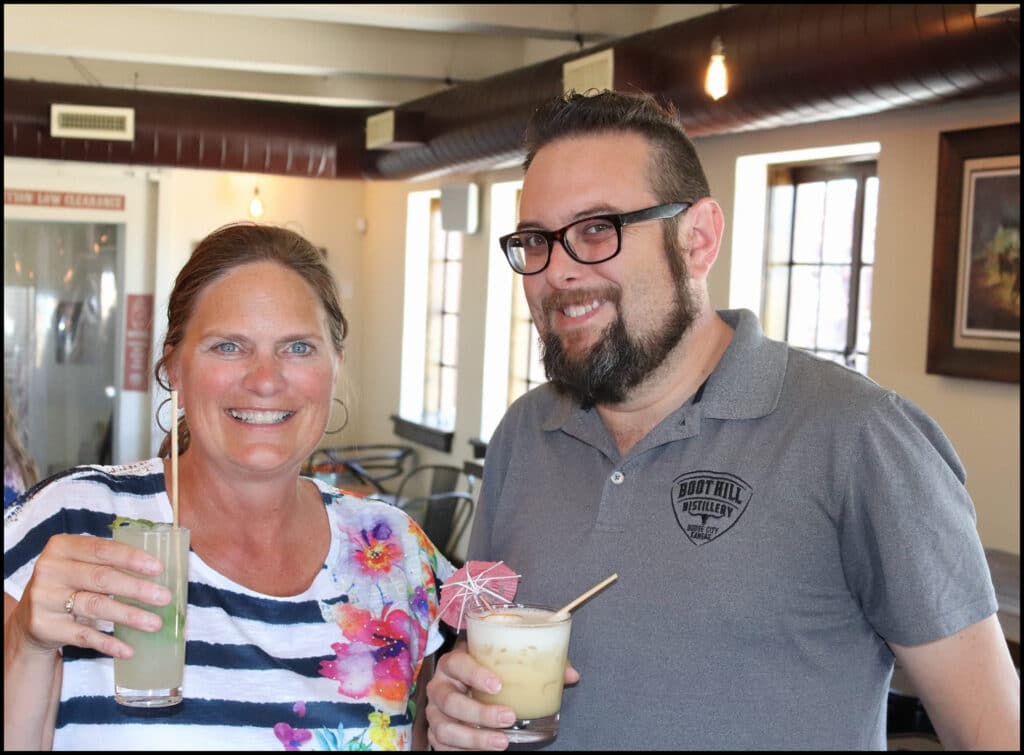 He is passionate about what they do and he wants to be sure that all guests have a wonderful time.
The sprits were good, and a little exercise never hurt anyone either!
TOUR DODGE CITY IN AN AIRCONDITIONED TROLLEY
Let's face it, summer can be hot in the Midwest and Kansas is no exception. An air-conditioned trolley tour with a knowledgeable guide makes for a fantastic way to see this fun Kansas town.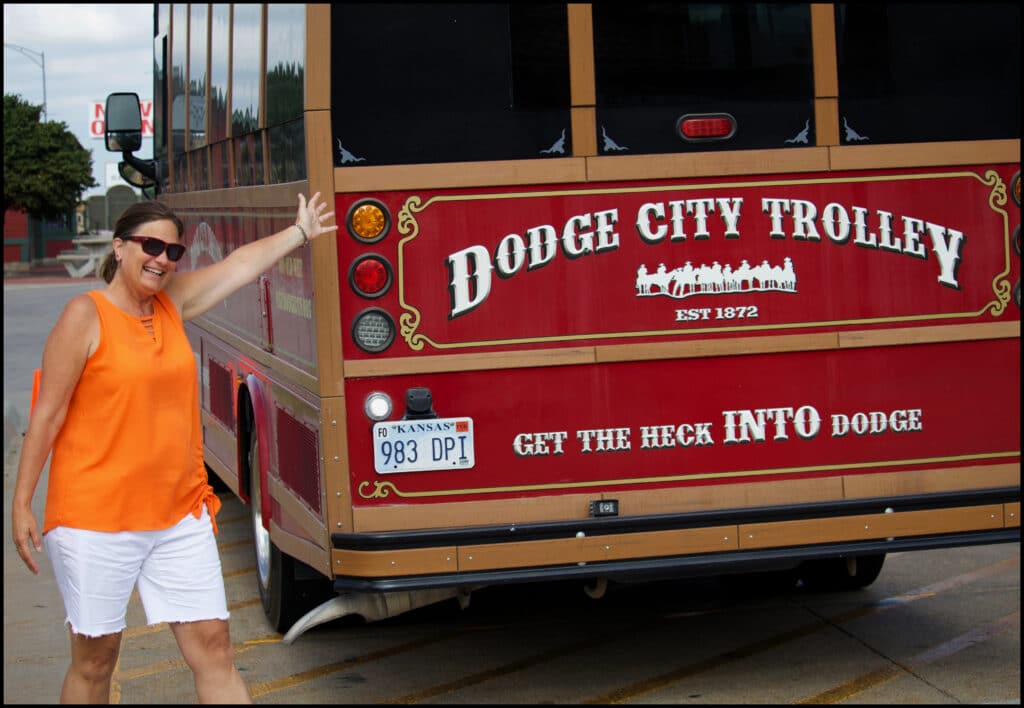 The tour is approximately an hour in length and it departs from the visitors center. Tip: Take this tour upon your arrival into town. This tour gives you a great overview of the town. You can plan your visit as you are on the guided trolley tour.
COUNTRY COOKING & A VARIETY SHOW AT THE LONG BRANCH
When you visit Dodge City, a good old home-cooked meal with a variety show to follow is a must. Between stuffing yourself with a whole lot of country cookin', find your spot on the walkway to view the gunfight reenactment. From there find your seat in the saloon. It's a show stomping good time!
The show is family-friendly and been going strong for more than 55 years.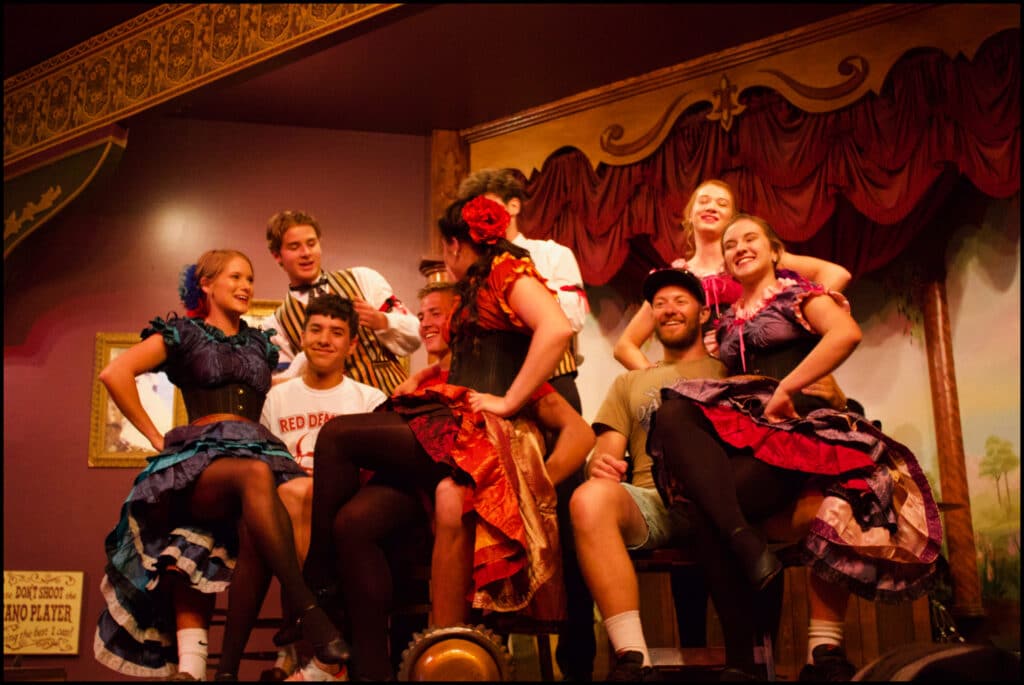 Stay tuned for more information on Dodge City, it's a town to make note of!
If Kansas is not on your radar for future travel plans, I'd highly recommend that you start planning now.
The following two tabs change content below.
SaraB
Sara is a travel enthusiast that resides in North Iowa. You can find her traveling where the plane, train, ship, or car will go. Are you looking to take a road trip? Sara has solutions for you!