The Best Holiday Shopping In Morgan County, Indiana
Christmas in Morgan County, Indiana is calling your name. The friendly people, joyous events, and fun shops are things that will draw you in. On a recent stay in Martinsville, I found all of this and more. I had spent time in Morgan County before, but not in November. Holiday shopping in Morgan County will bring a smile to your face.
When I arrived in town, it became clear that this community is ready for the holidays. Here are some tips on how you can enjoy the holiday season in Morgan County. 2021 looks to be a busy Christmas season in Morgan County, with several events to look forward to.
*Note: Visit Morgan County, Indiana did cover some of my meals and loading while I was in Morgan County. The money that I spent shopping was on my own dime and I'm excited to share my finds this holiday season with loved ones.
How To Find Morgan County?
Morgan County is a short 30-minute drive, south of Indianapolis. This charming county is in the middle of everywhere, between Indianapolis and Bloomington. Plan to stay for the day or a weekend, as you will find plenty to keep you busy. If you have an event to attend out of the county, make Morgan County your base camp. The traffic is less and you can save a little bit of money by staying out of the big city. On this visit to Morgan County, I shopped in Martinsville and Mooresville.
Enjoy BBQ
Gather Round BBQ is an incredible place to indulge in real barbecue. The team at this restaurant will roll out the red carpet as soon as you walk through the door. Wednesday nights bring wings to the forefront, as it's wing night. I firmly believe that holiday shopping in Morgan County should include BBQ.
The Best Christmas Shops In The Midwest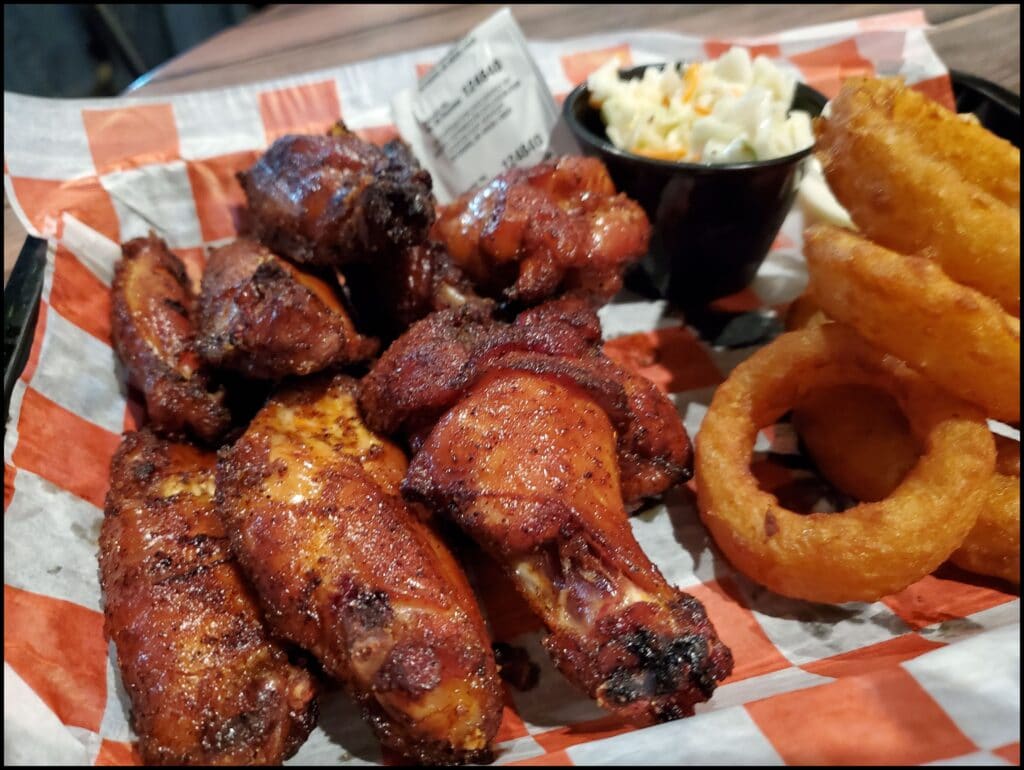 The brisket, pulled pork, and BBQ nachos explain how this place has come to be so successful. Sink your teeth into one item, and you will be sold. Outdoor seating is open for most of the year, as weather permits with outdoor heating. Your order can be to go or enjoyed in the restaurant. The atmosphere and food alone will keep you busy for a couple of hours. There is a lot of energy in downtown Martinsville and Gather Round BBQ is contributing to all of it, day in and day out.
Waffles and More
Enjoy a hot waffle for breakfast at The WaffleWhitch, located in the heart of Martinsville. A waffle topped with bananas, chocolate, and whipped cream help kick my day off in a great way. Or, how about blueberries and whipped cream?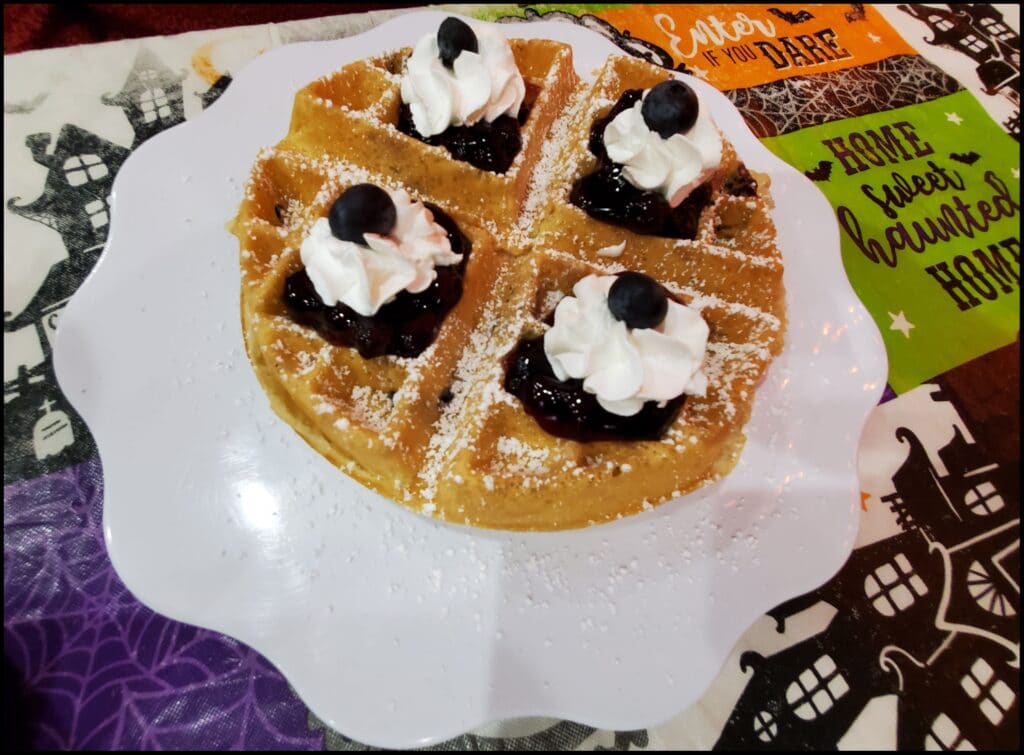 Order breakfast any way you like it. If you have a hankering for biscuits and gravy, you are also covered. The fun decor, as well as incredible customer service, will leave you satisfied. Fill up your belly before you begin a fun day enjoying the holidays in Morgan County, Indiana.
Fine Arts at the Sterling Butterfly
The Sterling Butterfly will inspire your inner creativity. Local artisans are featured through their works in this fun shop. Knitting, jewelry making, painting, sewing, photography, and metalsmithing are some of the work that is available for purchase.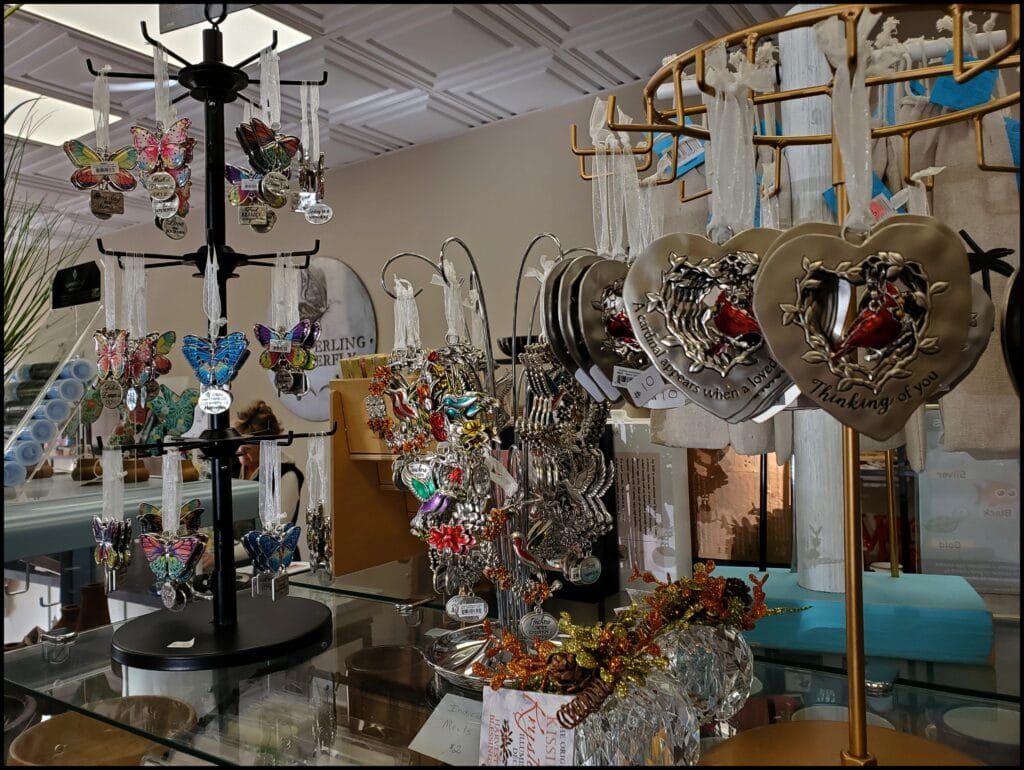 The friendly staff will assist you in any way possible. Classes for all types of art are offered throughout the year, so don't be afraid to try something new. This is one of several charming shops that you will find in downtown Martinsville. Holiday shopping in Morgan County, Indiana, is always unique and fun.
Update Your Wardrobe
Her Boutique in Martinsville offers over-the-top customer service. Live your best life while looking your best is their motto. Those of you that personally know me, know that this is how I live my life.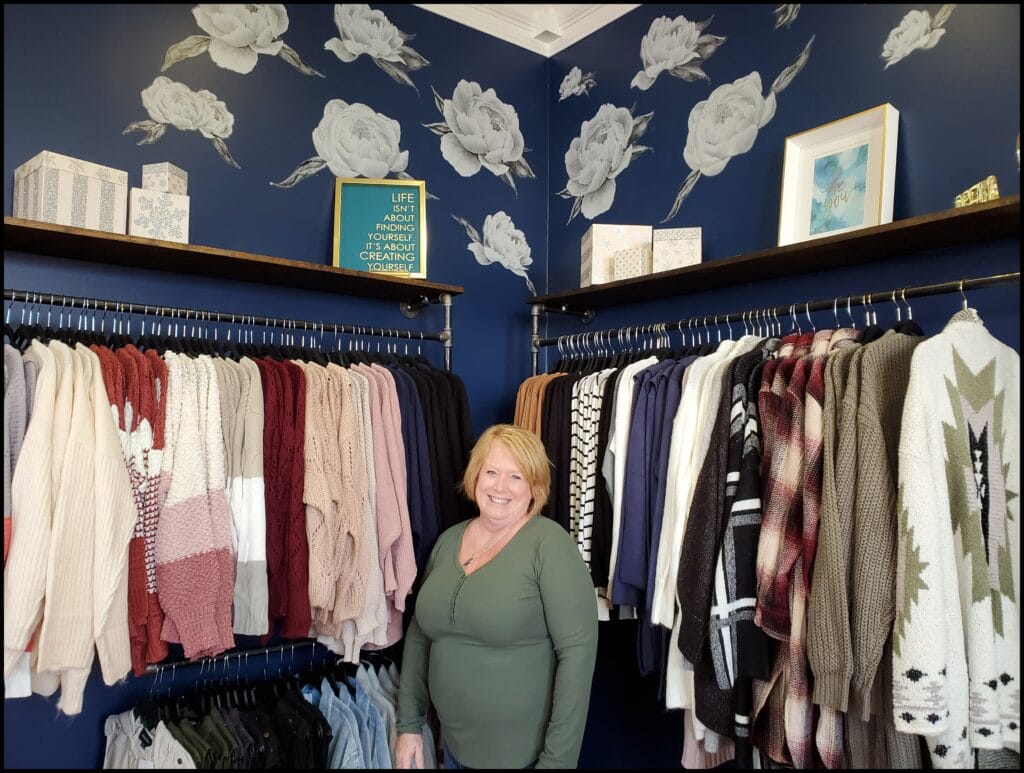 Rhonda will help you find your style and assist you in any way that she can. When you update your wardrobe at Her Boutique, you know that you will have personal assistance that you won't find elsewhere. Earrings, purses, jeans, sweaters, and even unique candles will help you feel better about yourself.
Enjoy the Scent of Lavender
Elizabeth will greet you with a smile at the Willowfield Lavender Farm, Indiana's first lavender farm. The holidays bring a joyous time of giving. Who wouldn't enjoy the gift of lavender?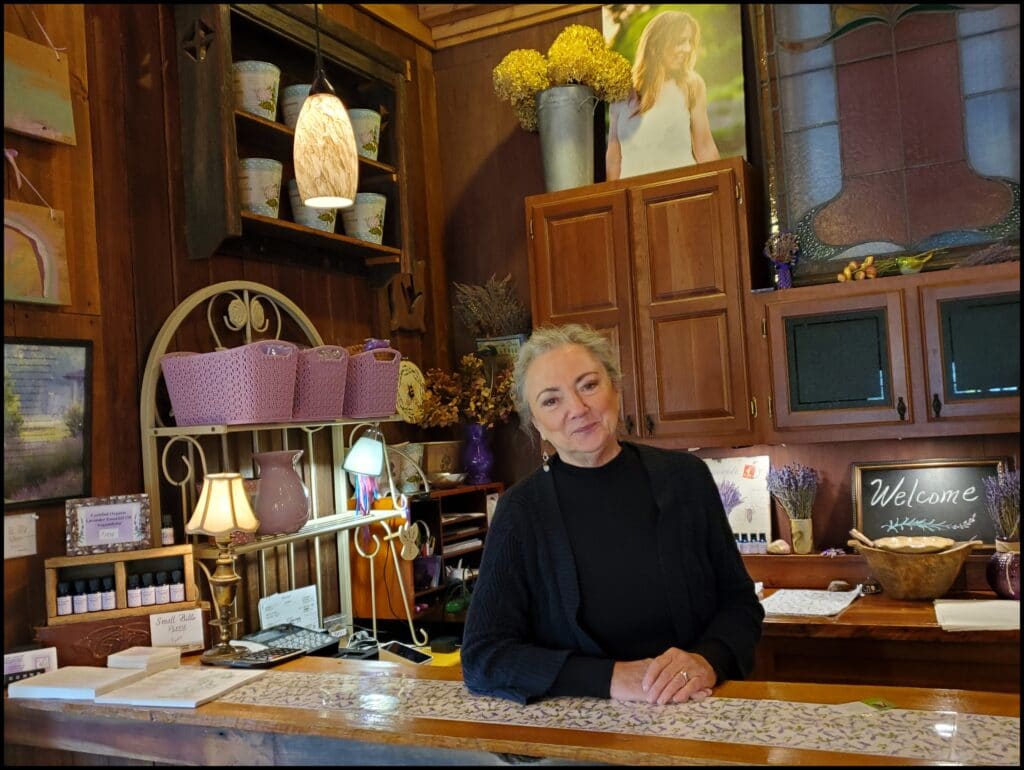 On a visit in November, I found myself envisioning myself sitting in the lavender field during peak season. The thought of the lavender scent sent me into relaxation mode. The shop is warm, friendly, and inviting. Driving the beautiful countryside, making this a stop that sets itself apart from others. The scent of lavender is the perfect way to enjoy the holiday season in Morgan County. During the offseason, you can reach out to Elizabeth for an appointment to visit at [email protected].
Books for the Family
Fables and Fairy Tales is located in the town square in Martinsville. Your imagination will go wild as soon as you set foot in the book store. It's no secret that I love a good, family-owned book store, and Fables and Fairy Tales did not disappoint.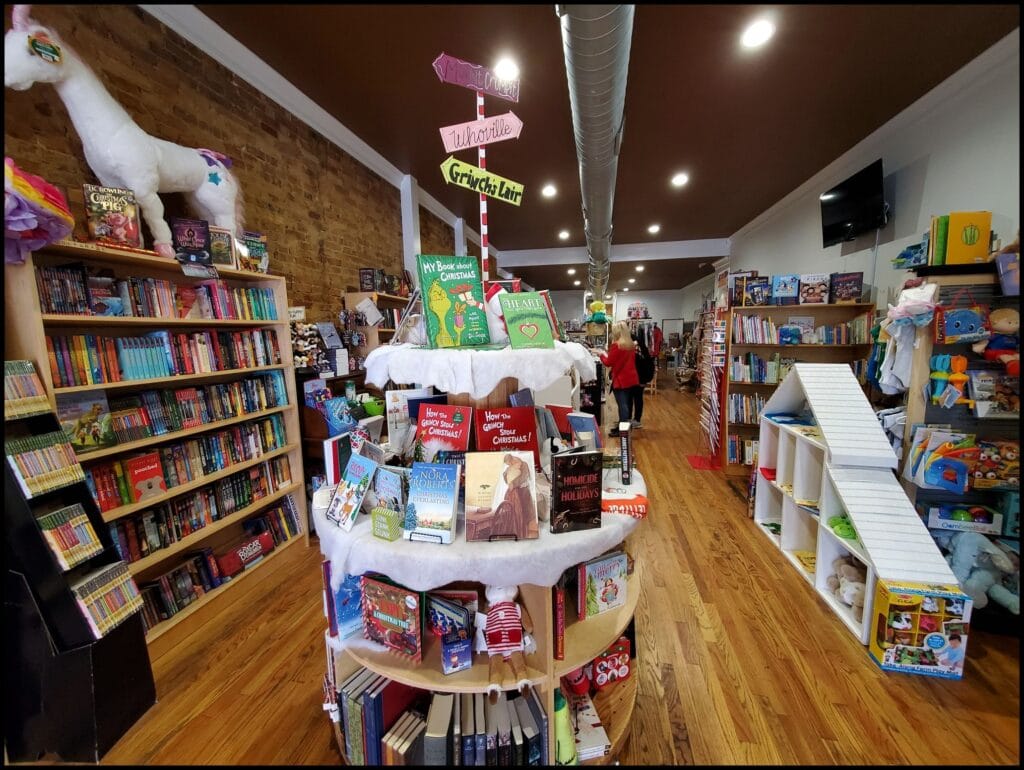 Children's toys, as well as books, were numerous throughout the store. Customer service with a smile and an opportunity to share some fun, make this an award-winning holiday stop in Morgan County.
9 Things to do in Morgan County, Indiana
Decorate Your Home With Love
Berries & Ivy is sure to make you smile. You will find an inspirational sign, scented candle, holiday pillows, and about anything you can imagine. I stumbled upon cute, holiday teddy bears to give to my grandchildren for Christmas.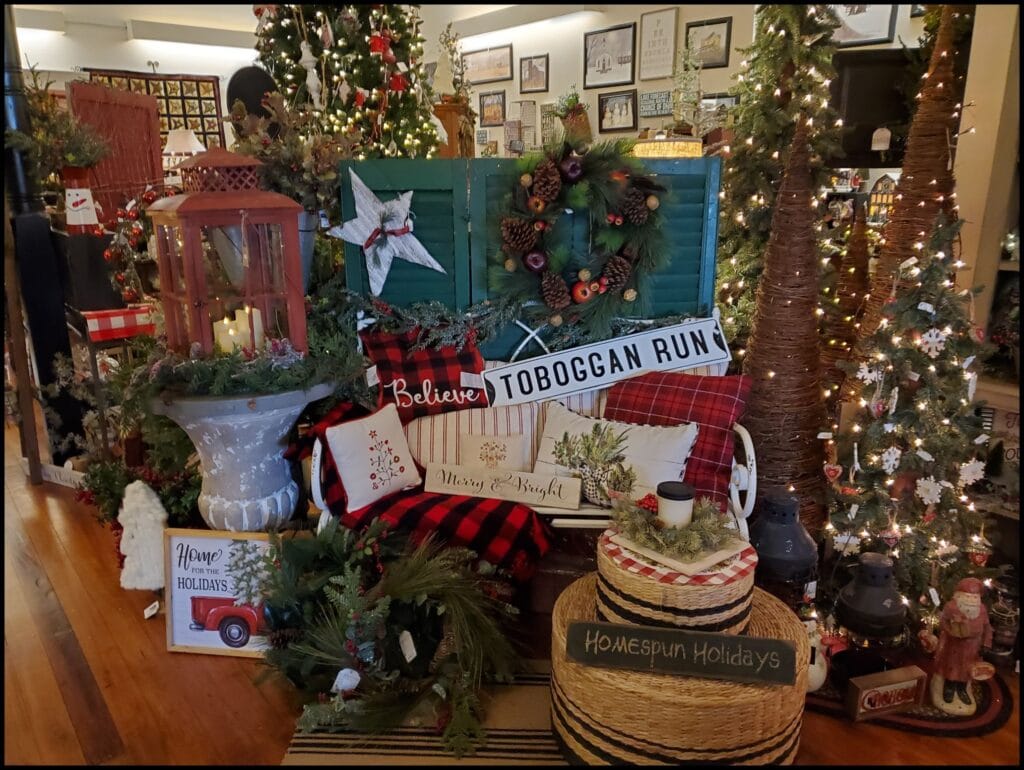 The more I strolled through the store, the more I seemed to find. I quickly learned that I could spend a solid two hours shopping in this charming shop. On another visit to Morgan County, this store was all decked out for fall. On this visit, Christmas came to life, and what a sight!
Candy For All
The Martinsville Candy Kitchen has been in existence since 1919. Homemade candy canes, chocolate candy, ice cream, and a smile are all available in this candy kitchen.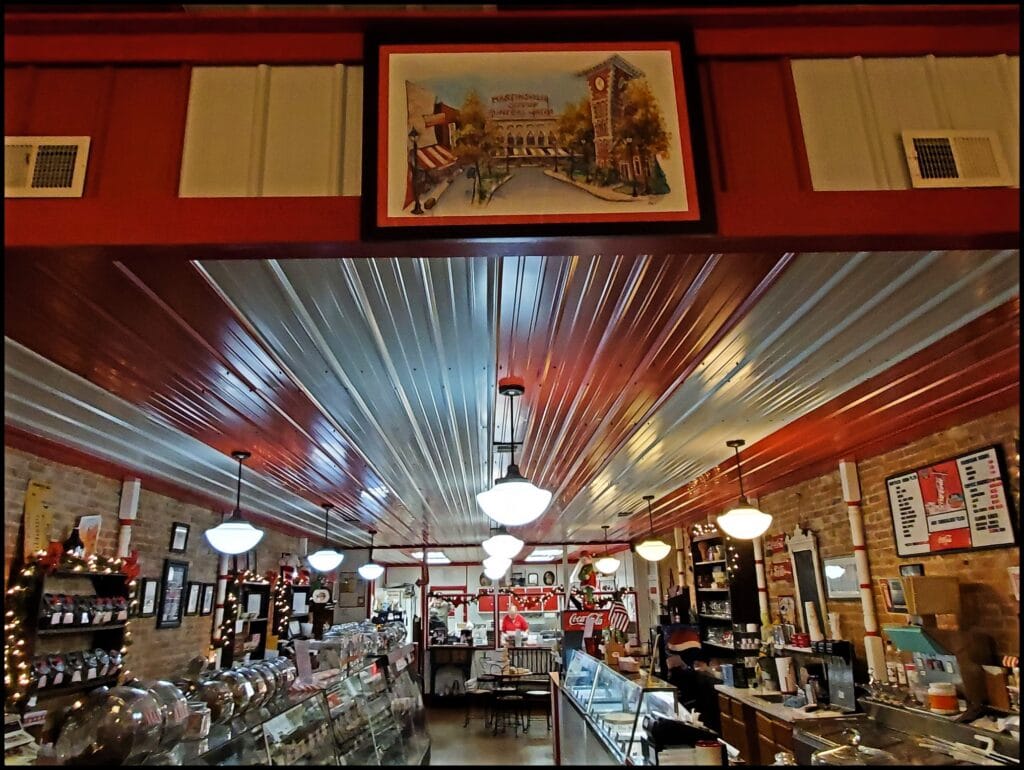 Follow the Martinsville Candy Kitchen Facebook page to see when you can observe candy canes being made. This family-owned business will bring a smile to your face. After all, who doesn't enjoy candy?
Something More in Mooresville
Mooresville is a hop, skip, and jump from Martinsville. I stumbled upon Something More and found some of the cutest women's merchandise. From purses to sweaters, this shop had it all.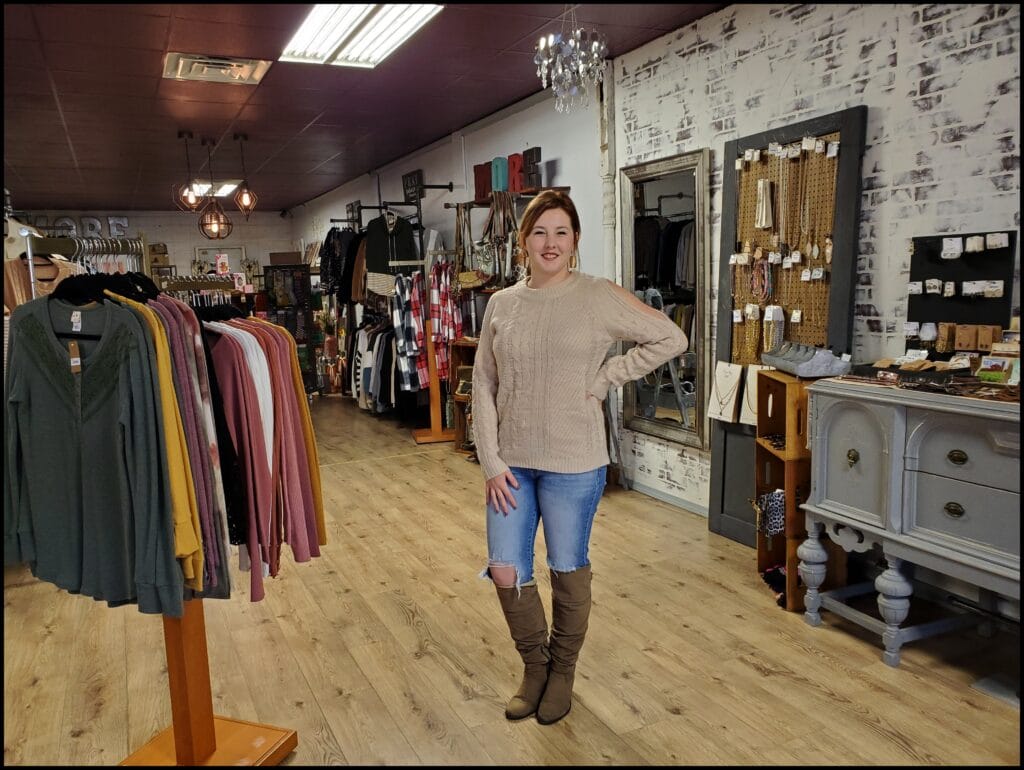 I was greeted with a smile from Sierra, who had a passion for working in this shop. You will find it easy to dress in the latest trends and best of all, you don't have to fight the city that the big city has to offer.
Dessert For The Road
A short walk from Something More led me to Nosh, a dessert parlour that you need to know about. This bakery offers baked goods that are unique and incredibly beautiful. I found myself loaded with beautifully decorated sugar cookies for the upcoming holiday. I was introduced to sugar cookies that come with "paint."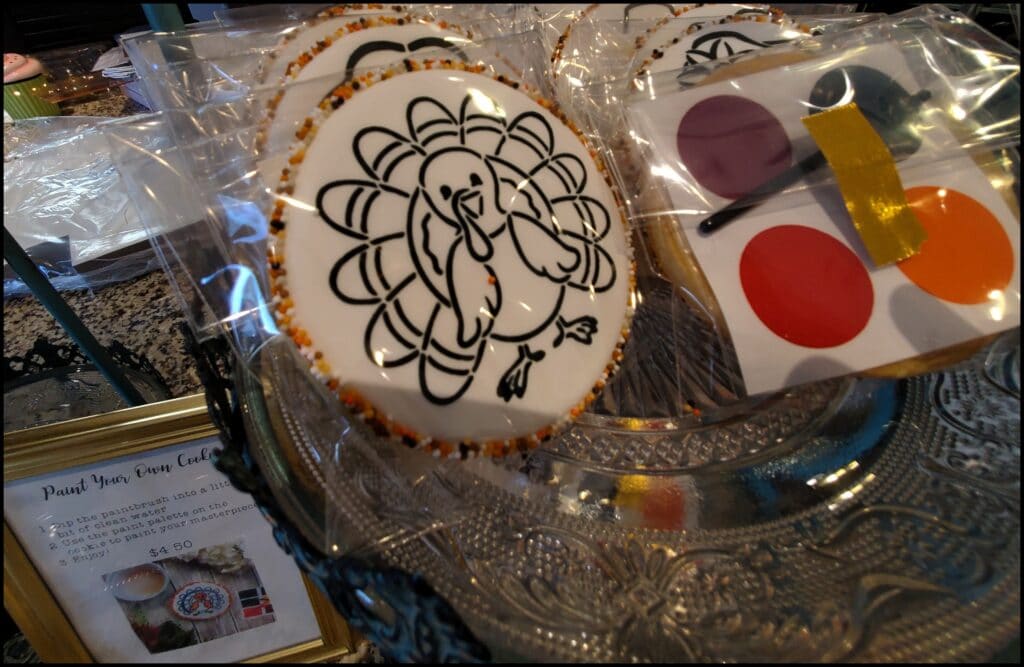 These sugar cookies are paintable with the paints provided and offer a creative way to decorate holiday cookies. Who doesn't love a car load of goodies to top off your holidays in Morgan County, Indiana?
Boutique Shopping
Baggage and Boutique is next door to Nosh. After you grab your sweet treats in Mooresville, swing into this cute shop.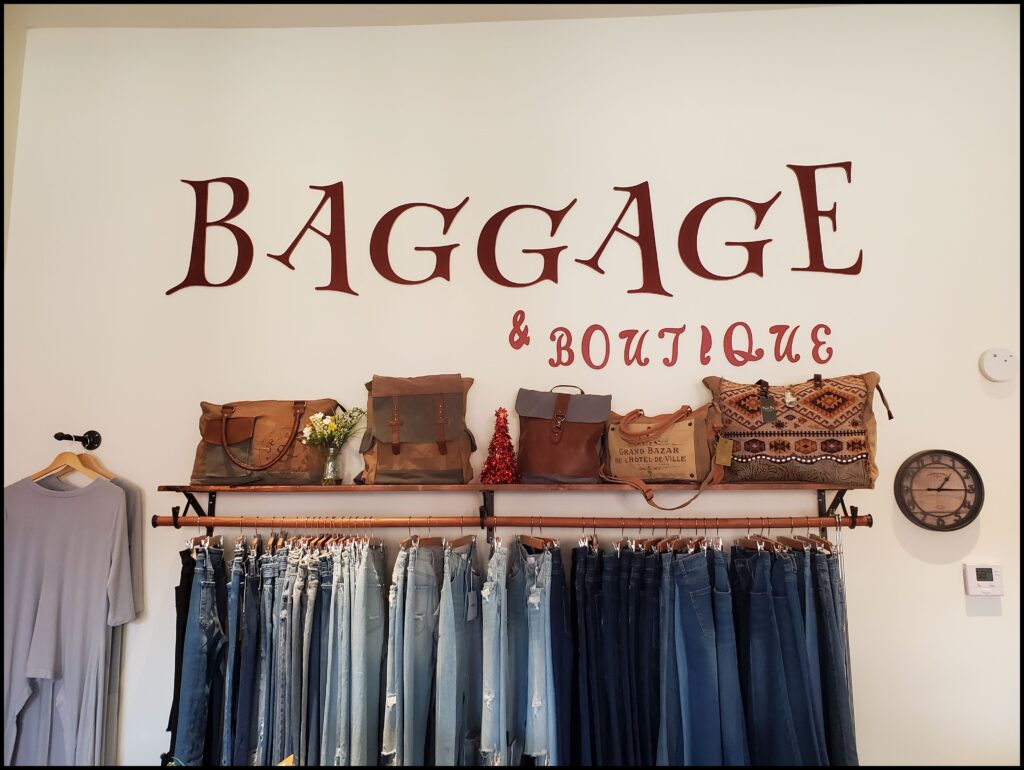 I found all of the latest fashions, including the ever-popular plaid shirts. I wished I would have had more time to spend in downtown Mooresville, as the boutique shopping was a pleasant surprise.
An Indiana Tenderloin For Lunch
I'm all about a juicy pork tenderloin sandwich. Ralph & Ava's Kitchen Bar, in downtown Mooresville, serves up a delicious pork tenderloin sandwich. I am always willing to try a pork tenderloin and this one ranks at the top of all time.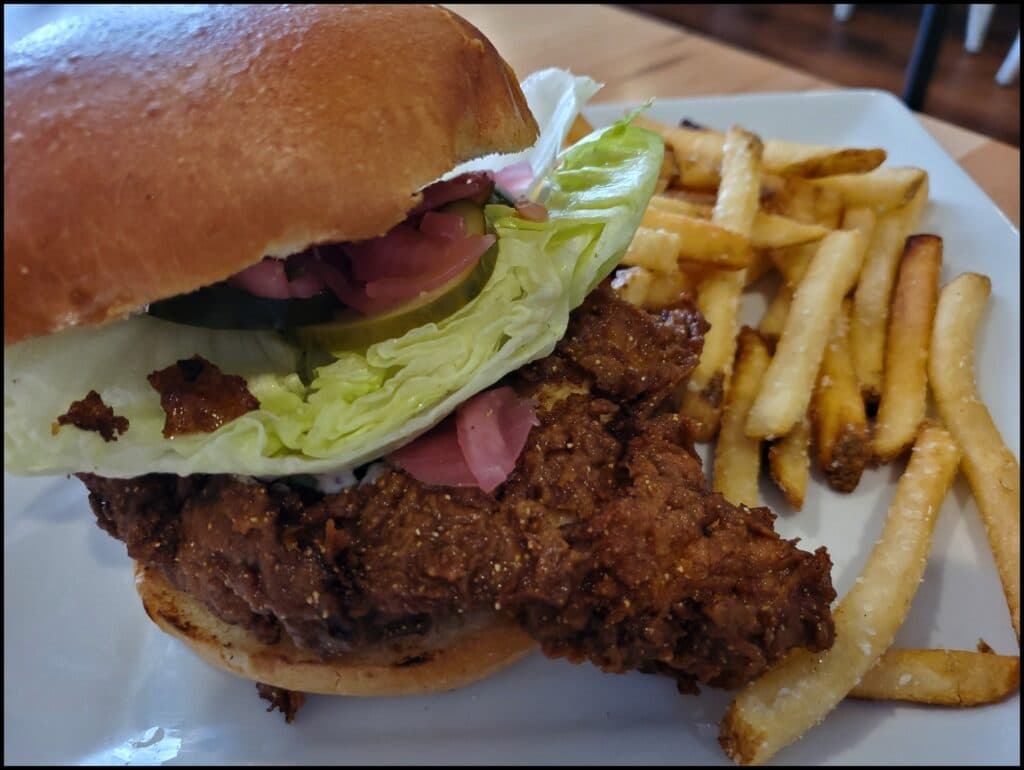 This tenderloin was juicy, not tough, and breaded to perfection. Ralph & Ava's prides itself on home-cooked, made from scratch food, and customer service for the win.
Stay at the Brickhouse Loft
The Brickhouse Loft is a boutique hotel that is located in the heart of Martinsville. You can walk to all of the shops and restaurants in downtown Martinsville. Luxury accommodations are what you will find, with contemporary furnishings and a modern design. Once you walk up the stairs, through the secure entrance, you will know you are in for an incredible stay.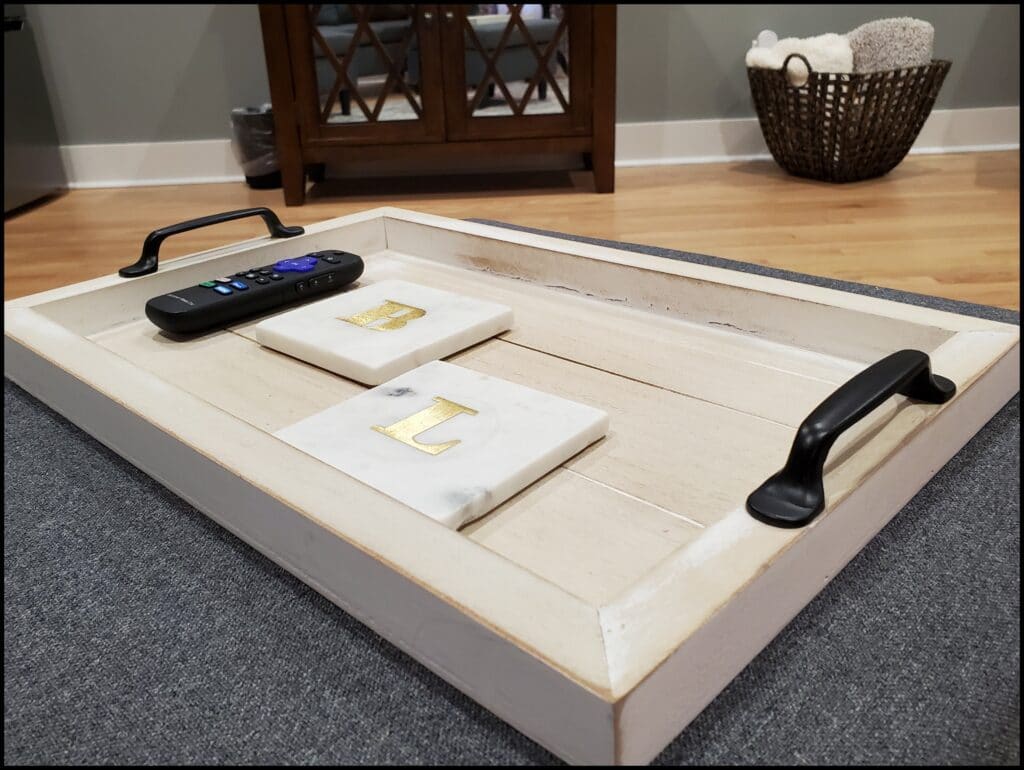 This is not a large property, as there are eight units to choose from. You will not be surrounded by a lot of people and you will have your own private space. The high-end amenities did not go unnoticed. This small property knows how to play big in Martinsville, Indiana. A cozy night's stay makes it easy to enjoy the holidays in Morgan County, Indiana.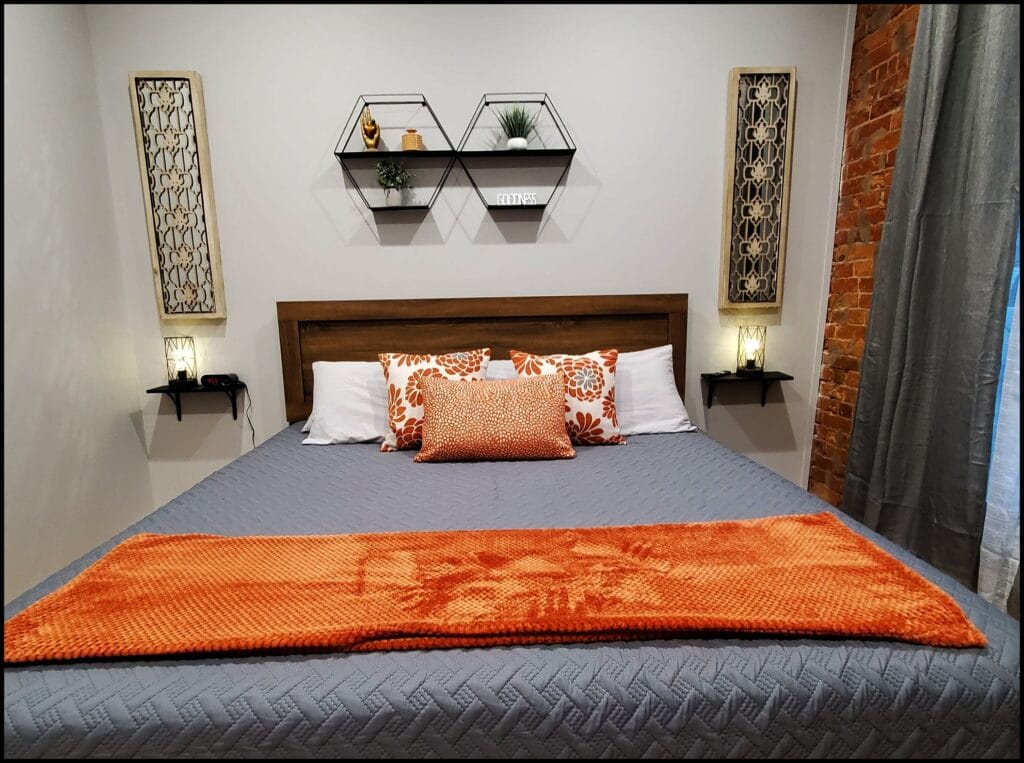 On this visit to Morgan County, I had 24 hours to visit. I was able to explore some new places and revisit some of my favorite places. I look forward to a return visit, with more time to spare. My Christmas tree will be surrounded by packages from Morgan County and greeted with smiles when Christmas morning rolls around. Shopping in Morgan County is fun any time of year, but extra special when the holiday season rolls around. Make your holiday season extra special in Morgan County, Indiana.
The following two tabs change content below.
SaraB
Sara is a travel enthusiast that resides in North Iowa. You can find her traveling where the plane, train, ship, or car will go. Are you looking to take a road trip? Sara has solutions for you!