Come And See What An Iowa Winter Has To Offer
Many of you know that my home is in Iowa. I love to travel, yet it is always nice to come home to my quiet little corner of the world. Are you wanting to visit a beautiful, quiet destination? Well, Iowa may be where you want to go! In case you didn't know, we are more than fly over country, even in the midst of winter.
Sunrise & Sunset In Iowa
We have had stunning sunrises and sunsets this winter and I thought I'd share some of the sites in my neck of the woods. And just maybe, you will want to come and see what all of this natural beauty is all about.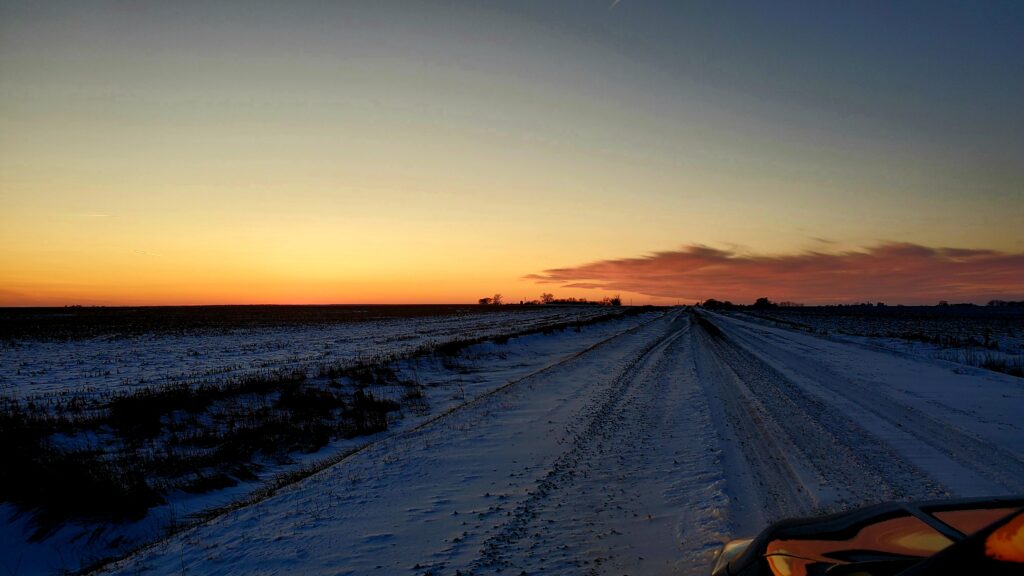 Sun Dogs Bring Incredible Winter Skies To Iowa
Sun dogs bring an interesting sky. If you don't know, sun dogs are caused by the refraction of sunlight by ice crystals in the atmosphere. We typically see them when it's very cold, as in a wind chill warning.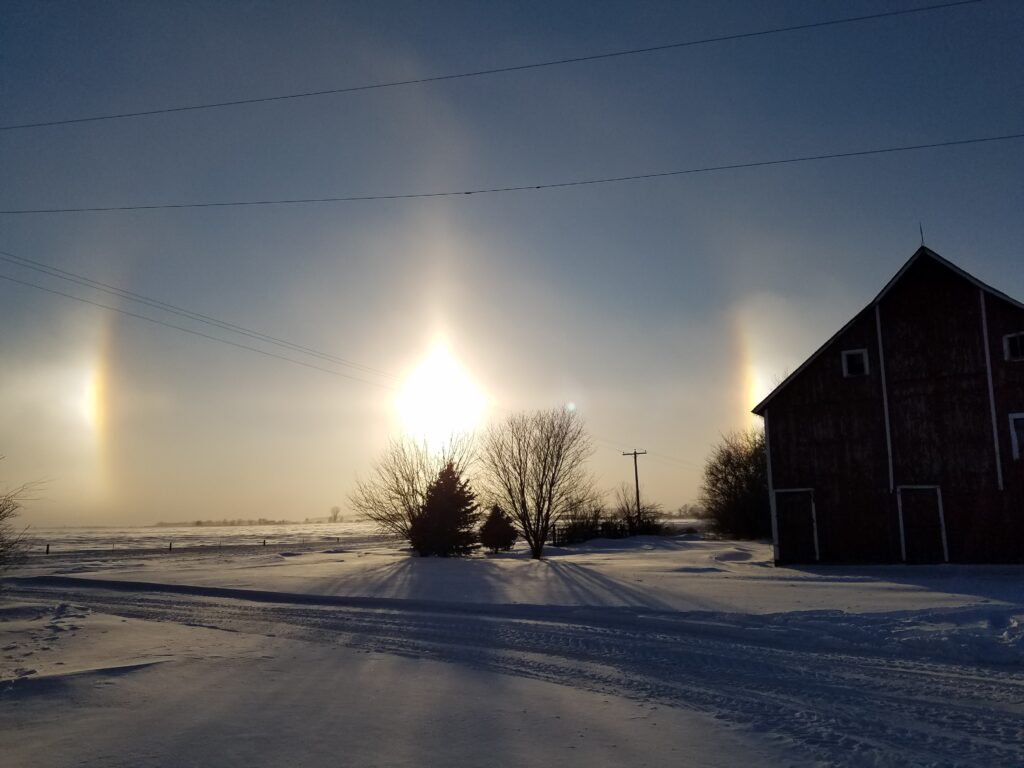 Iowa State Parks Offer Winter Experiences
Nature is all around us in the wide open spaces of Iowa. Iowa State Parks offer experiences unique to each area of the state, including Wildcat Den State Park, near Muscatine.
Visit Fort Dodge – Home To Iowa's Tallest Mural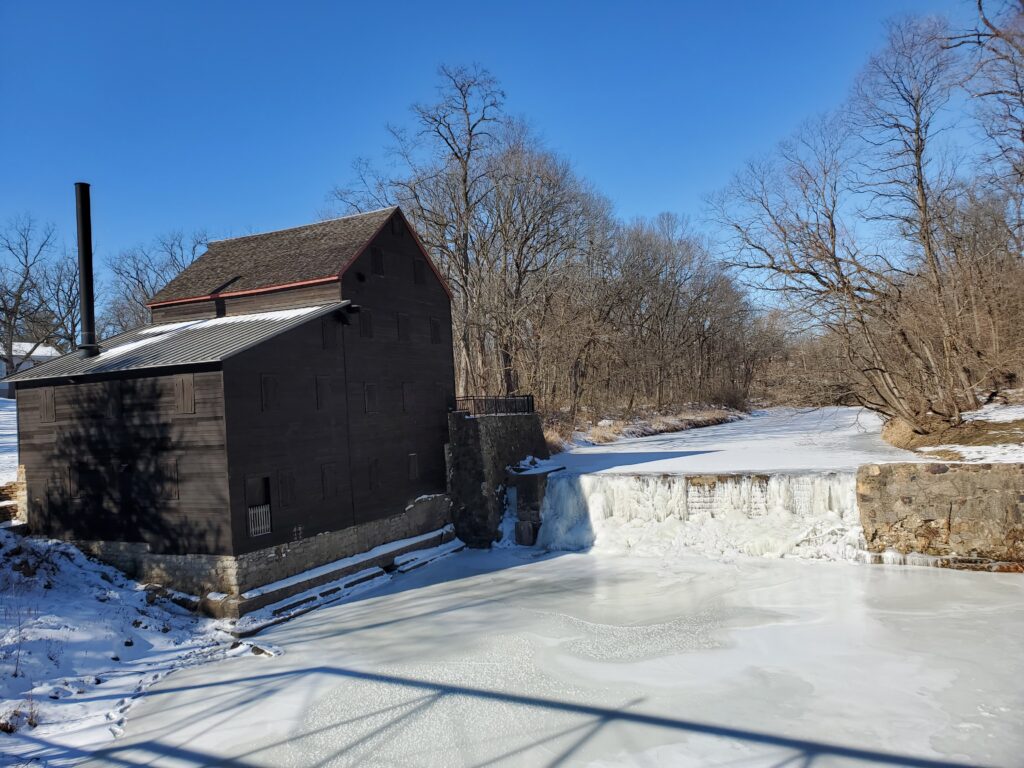 How's this for an incredible view near sunrise?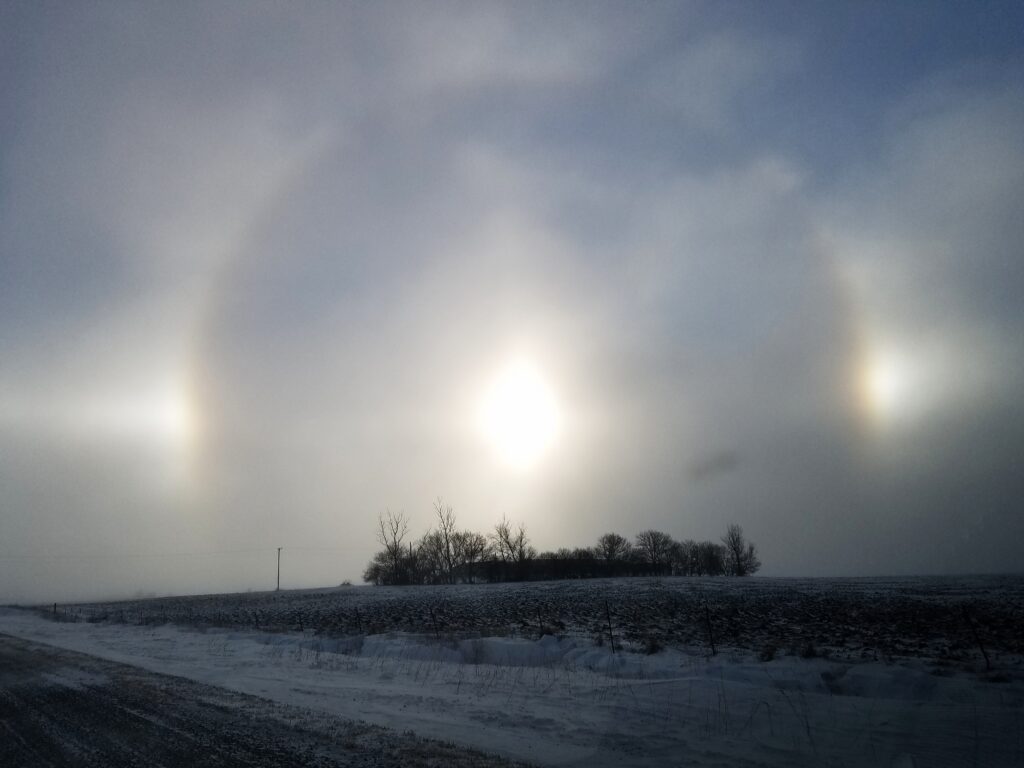 Fly A Kite Over A Frozen Lake In Iowa
Family events and festivals, continue all year long in Iowa. In fact, it's often a time to celebrate. The Colors of the Wind KiteFestival is always an amazing experience in Clear Lake, Iowa.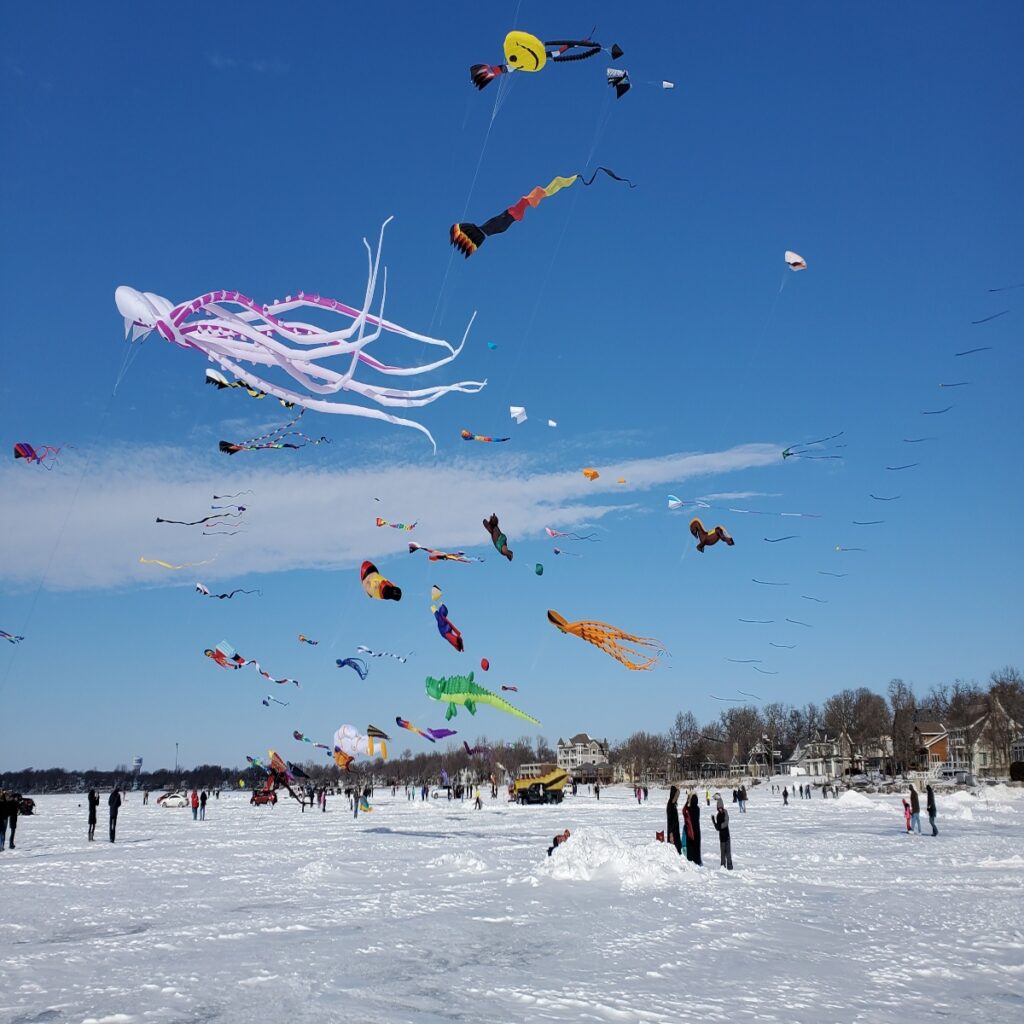 Have you ever flown a kite in the winter on an iced lake? Head on out to Clear Lake, on the third weekend of February, to experience this unique winter time festival in Iowa.
Fly A Kite Over A Frozen Lake In Iowa
Local Parks Offer Winter Beauty In Iowa
Our local parks offer views that you cannot find anywhere else. East Park in Mason City, Iowa offers year round nature experiences for everyone.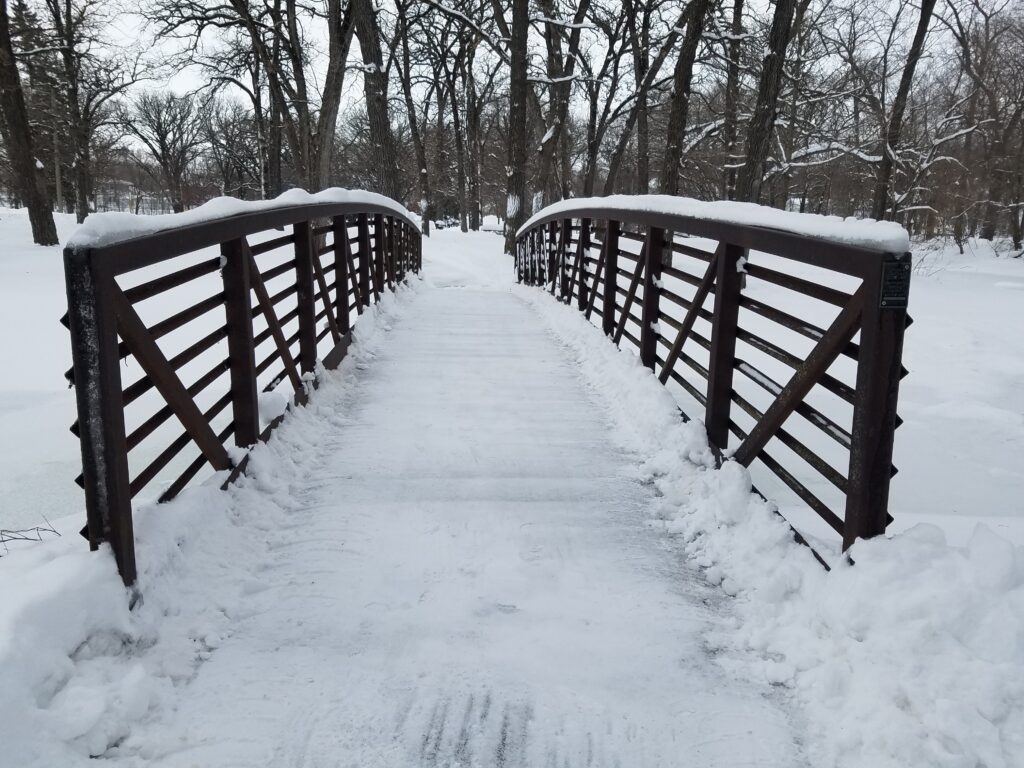 The wildlife, such as deer, turkeys, pheasants and bald eagles are more visible than ever before. I've tried to snap a photo of the elusive pheasants, but they are too fast. We have a nice snow cover this year and there's usually a little bit of beauty everywhere you look. How's this?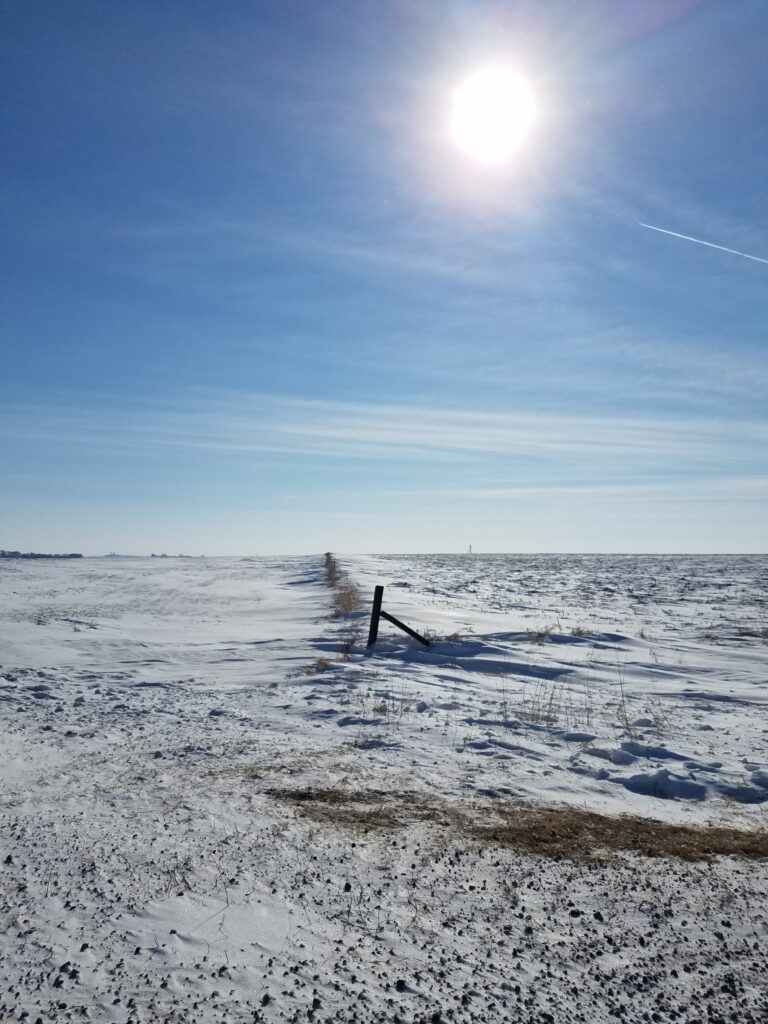 Iowa Offers Incredible Winter Photography Experiences
Iowa and the Midwest are often thought of as fly over country. I challenge you to come visit us. And you may have figured it out, if you are a photography enthusiast, Iowa is your place. Here's a little glimpse into my smaller world~ my yard on an early winter morning.
The following two tabs change content below.
SaraB
Sara is a travel enthusiast that resides in North Iowa. You can find her traveling where the plane, train, ship, or car will go. Are you looking to take a road trip? Sara has solutions for you!