Great Things To Do In Corning, Iowa
Corning, Iowa, is located in Southwest Iowa. It's small. Adams County is home to near 3,600 residents and Corning is the BIG town with near 1,500 residents. If you think "small" town charm is not a thing, I'm here to show you otherwise.

*I was recently part of a trip with the Midwest Travel Network and the Adams County Economic Development Corporation (ACEDC). Our lodging, meals, and any attraction tickets were covered by ACEDC.

This was my experience and my opinion- Corning, Iowa is a treasure! Here are some of the best things to do in Corning.
Things To Do At Lake Icaria
Lake Icaria is one of the most beautiful county parks I have visited in Iowa. The hiking was incredible and the lake is one of the best.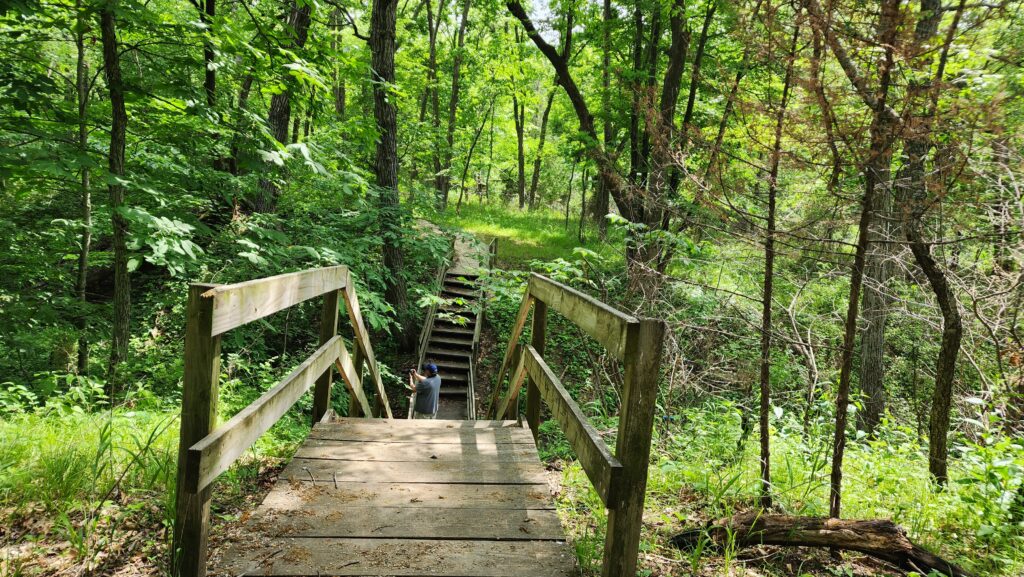 Waterskiing and fishing are two popular activities on the lake. The marina, Lake Icaria Bobbers Down Marina offers dock rentals, bait, tackle, boat rentals, fishing licenses, snacks, and almost anything you may need while visiting the park.
Campsites, luxury cottages, primitive cabins, and cabins with kitchenettes are all options when staying overnight at Lake Icaria.
100 Things To Do In Des Moines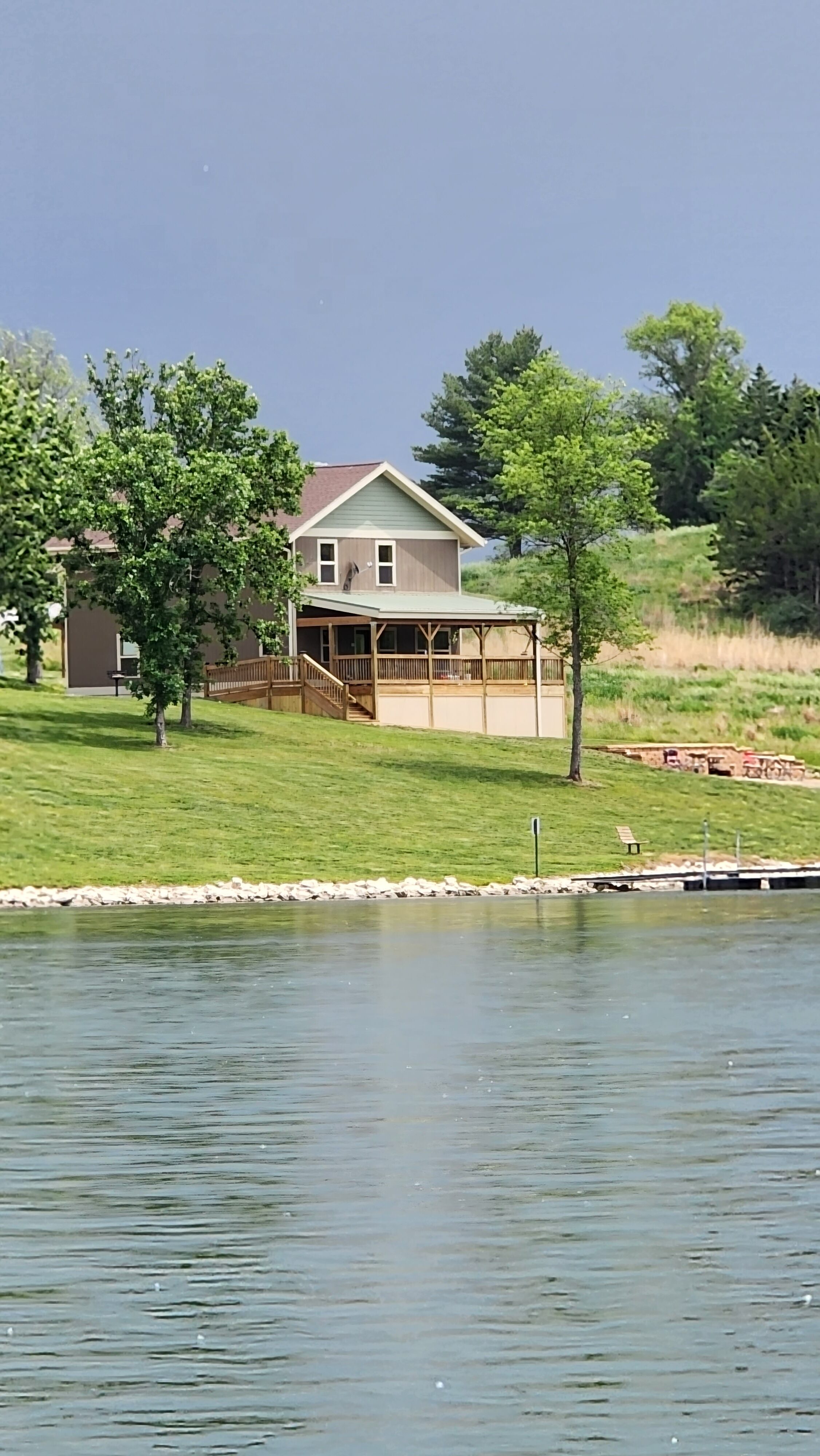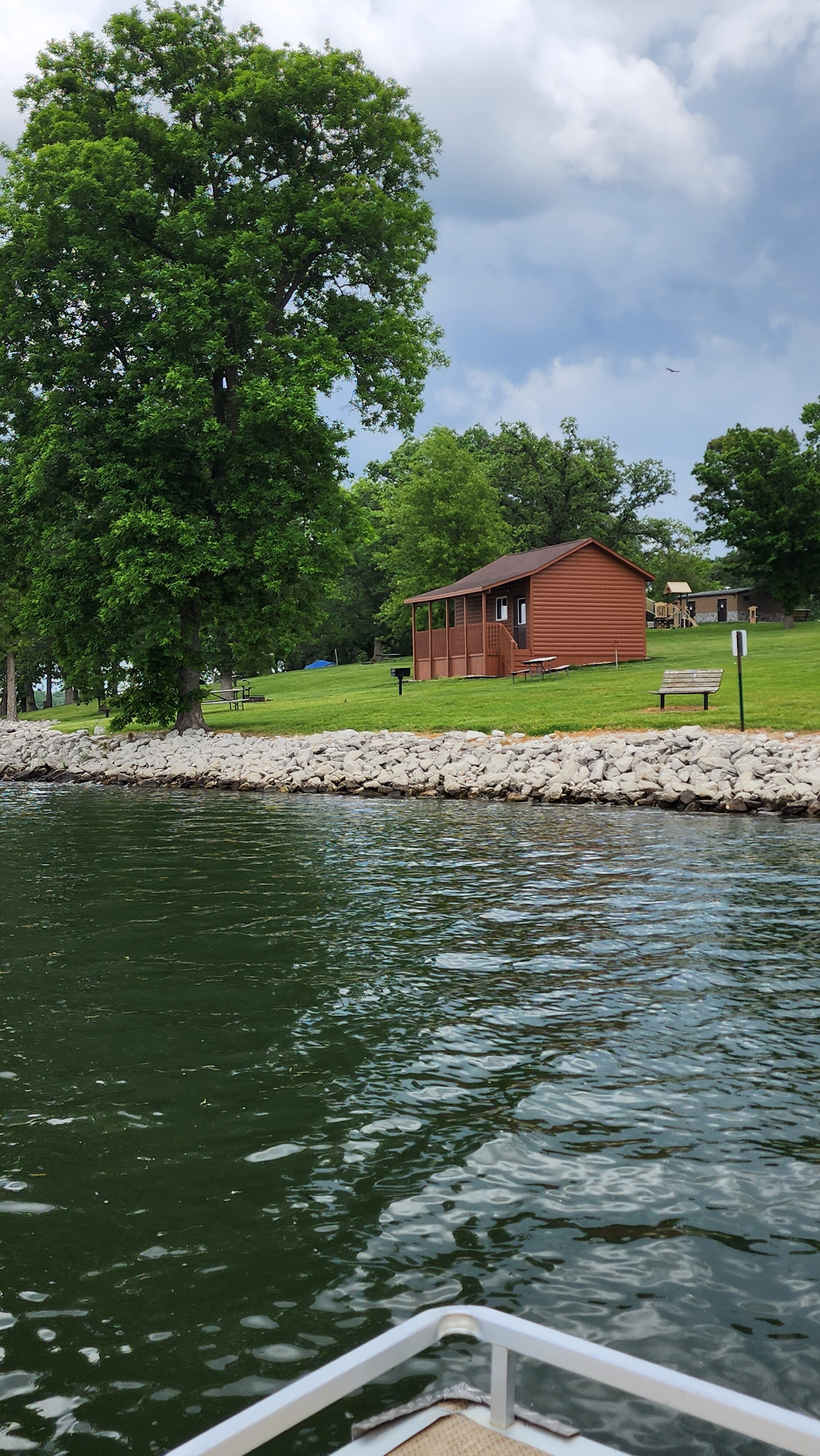 The no-wake zones make this a popular lake for fishing. Rent a boat, buy your fishing license, and toss in your line for an epic day on Lake Icaria. Our group had the opportunity to explore the lake by a pontoon.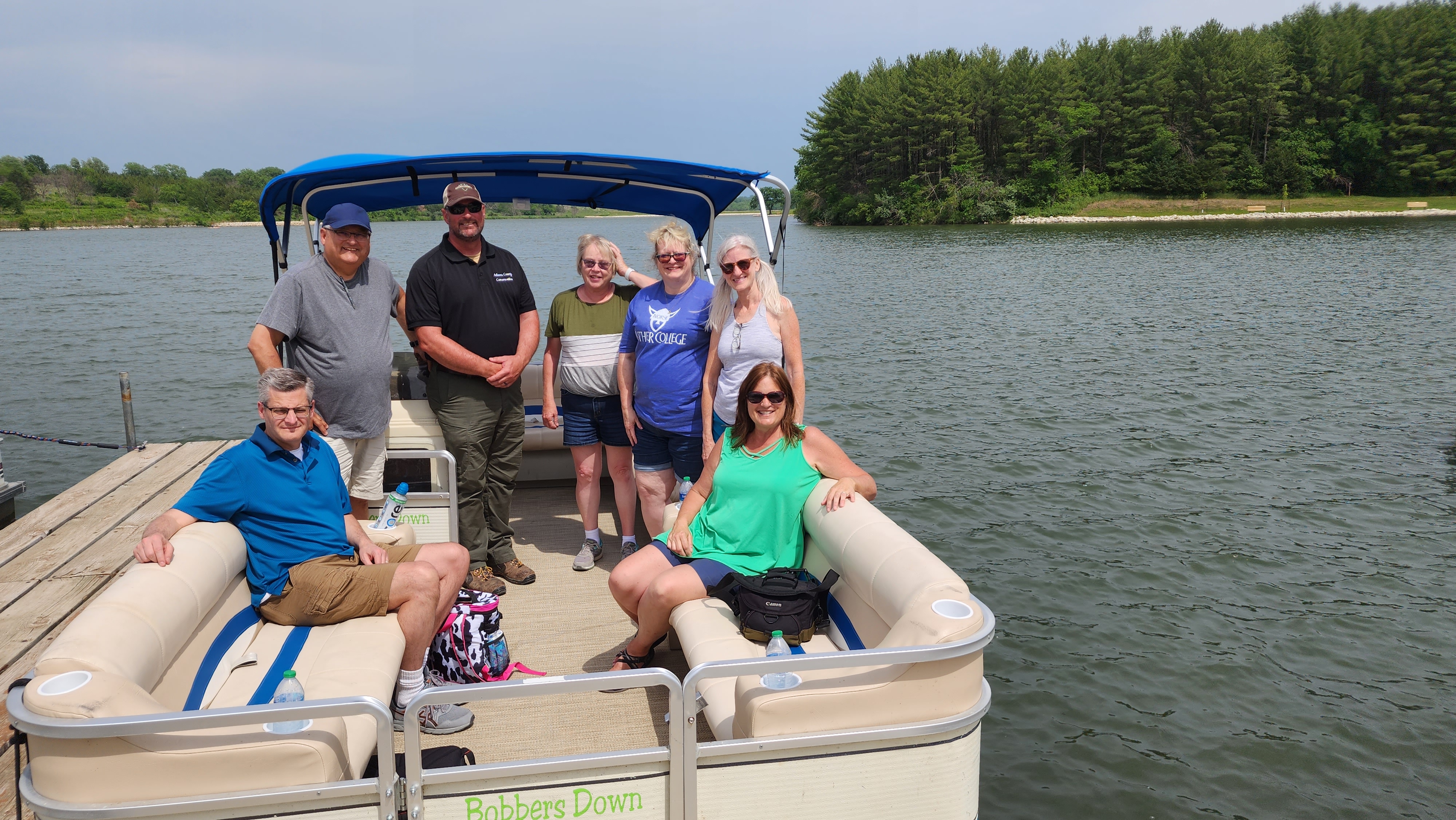 Return of the American Road Trip
Corning Opera House
The Corning Opera House is a fully restored theater that operates as an event venue and a performance hall. De Heaton, the director of the Corning Opera House, is a wealth of knowledge She knows the history of this structure and continues to make it shine today.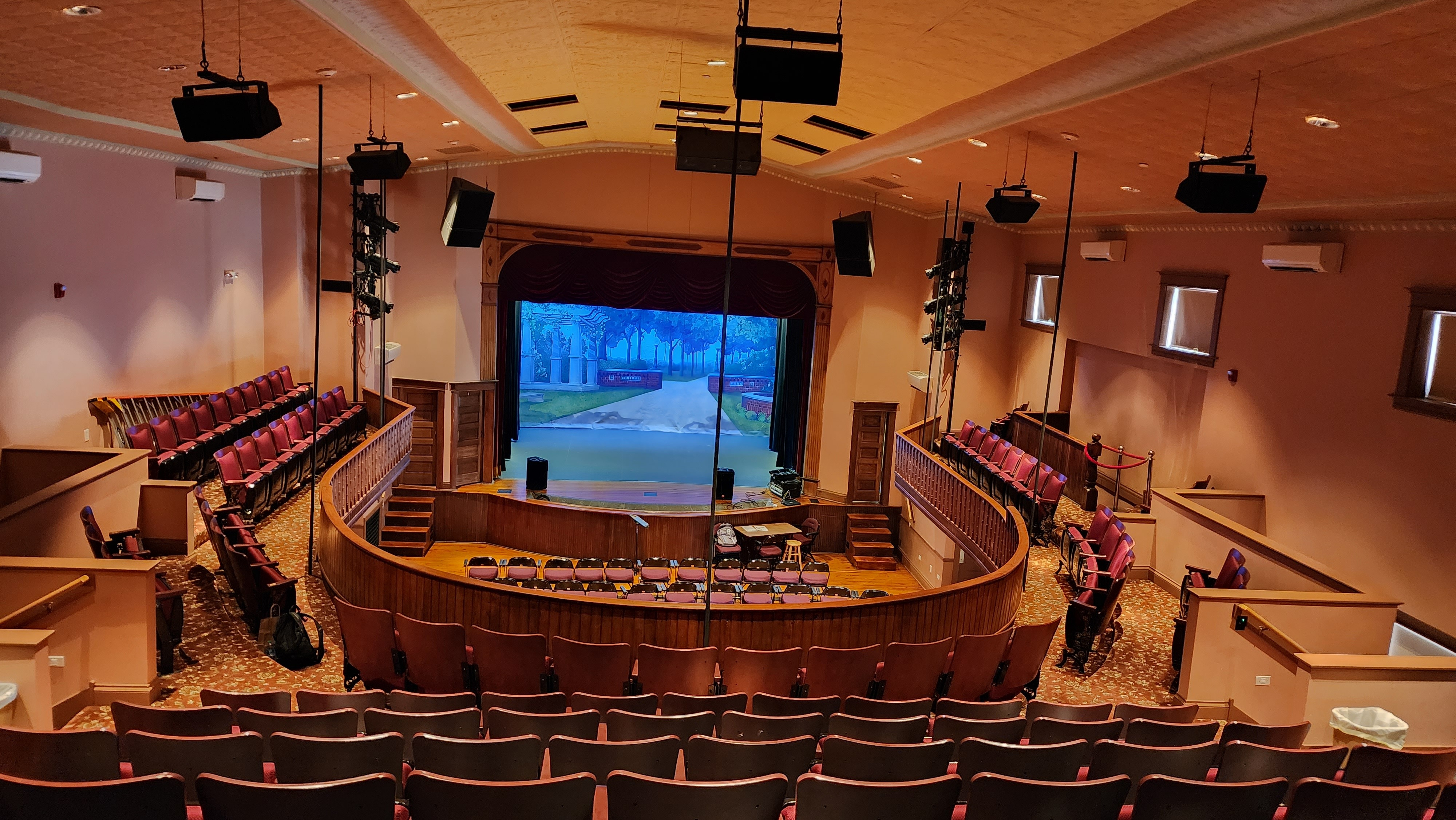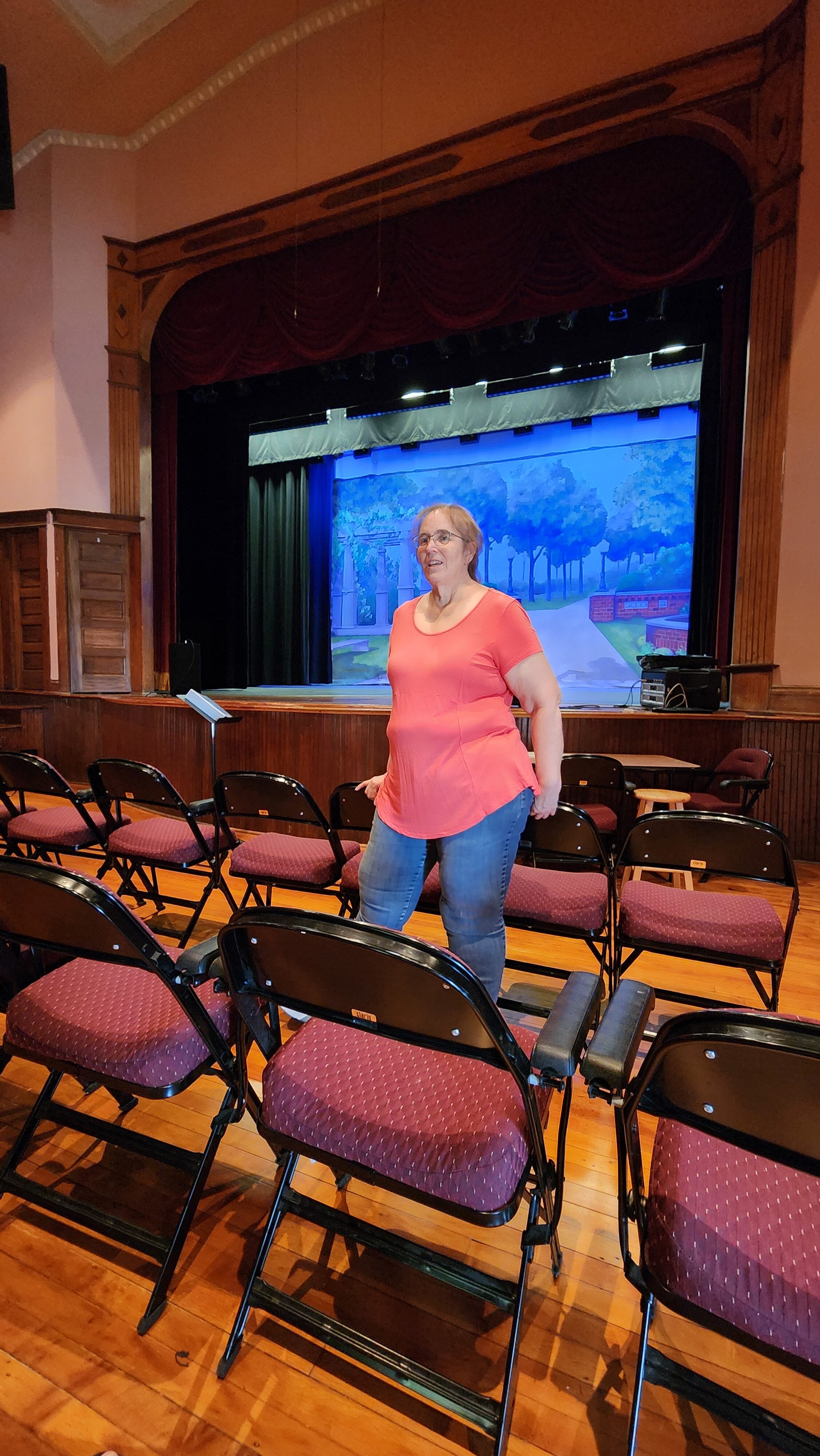 Follow the Corning Opera House Facebook page for up to date events. A fun fact, the floor in the Corning Opera House is slanted. Who knew?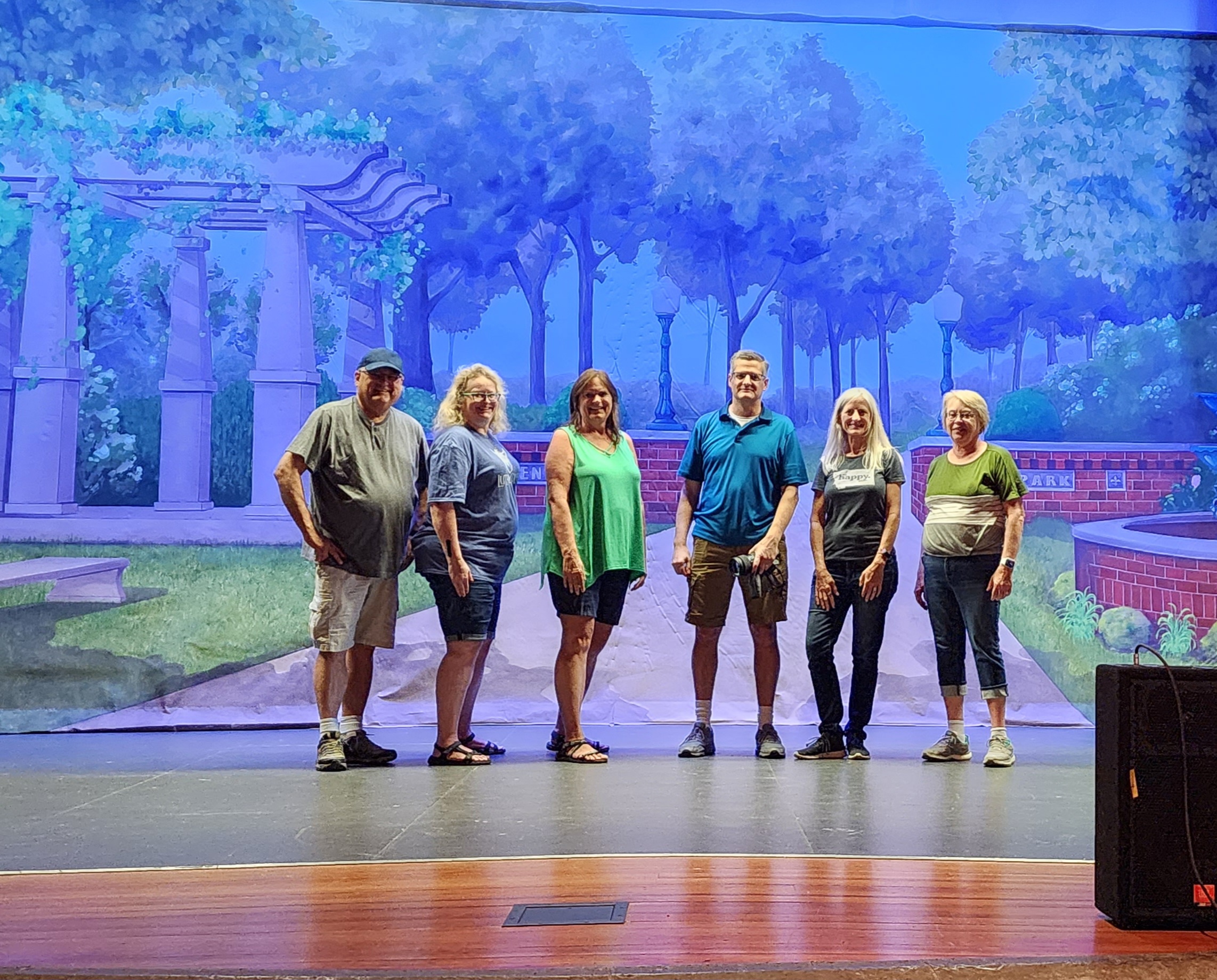 Johnny Carson Birthplace


Well known entertainer Johnny Carson was born in Corning, Iowa. Today the home stands and boasts furniture representing the time period. The small, white house is a short walk from the downtown area of Corning. He was born in 1925 and his family resided in Corning until he was three years old. View photos, videos, and learn stories about the famous entertainer in Corning.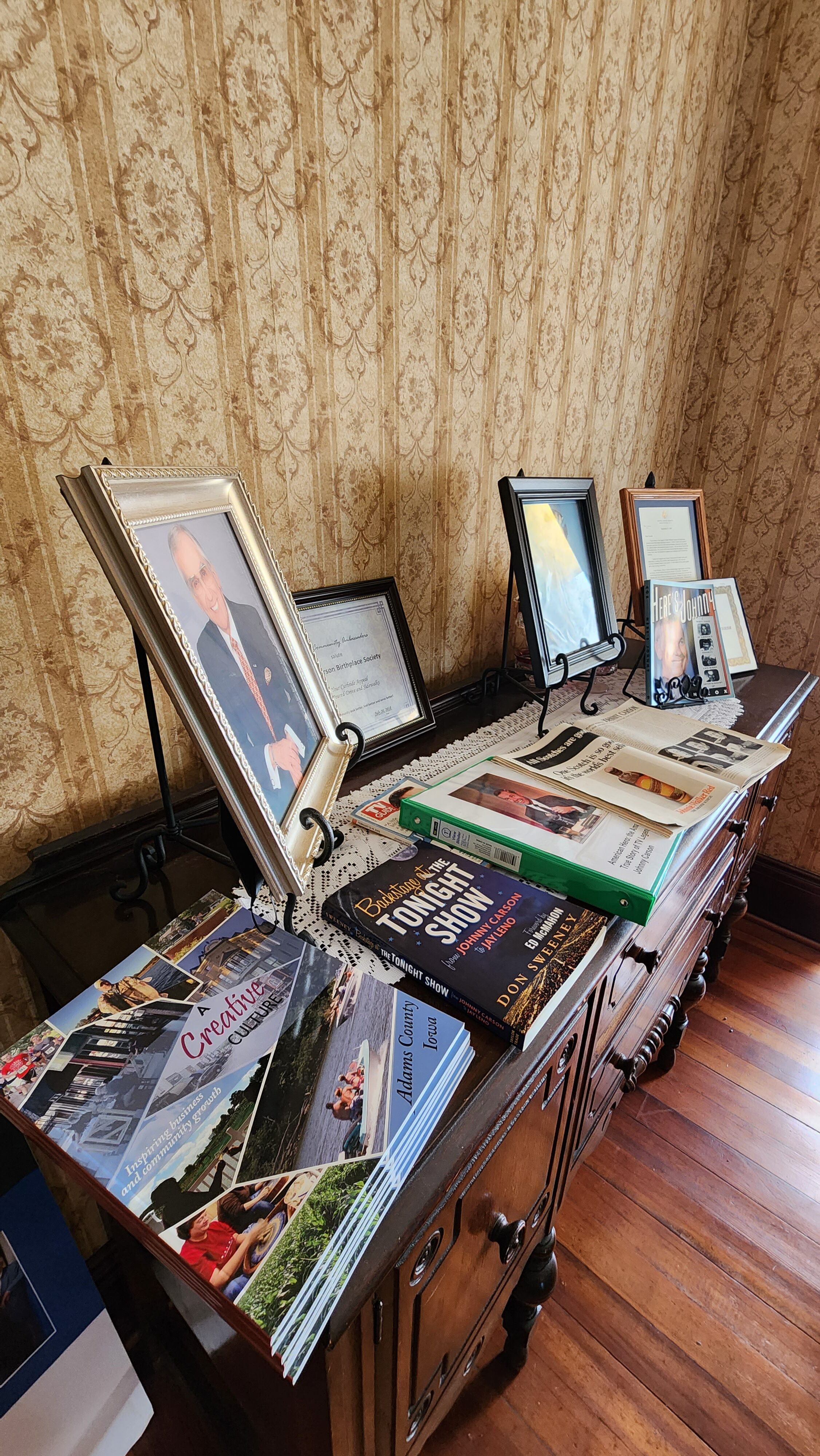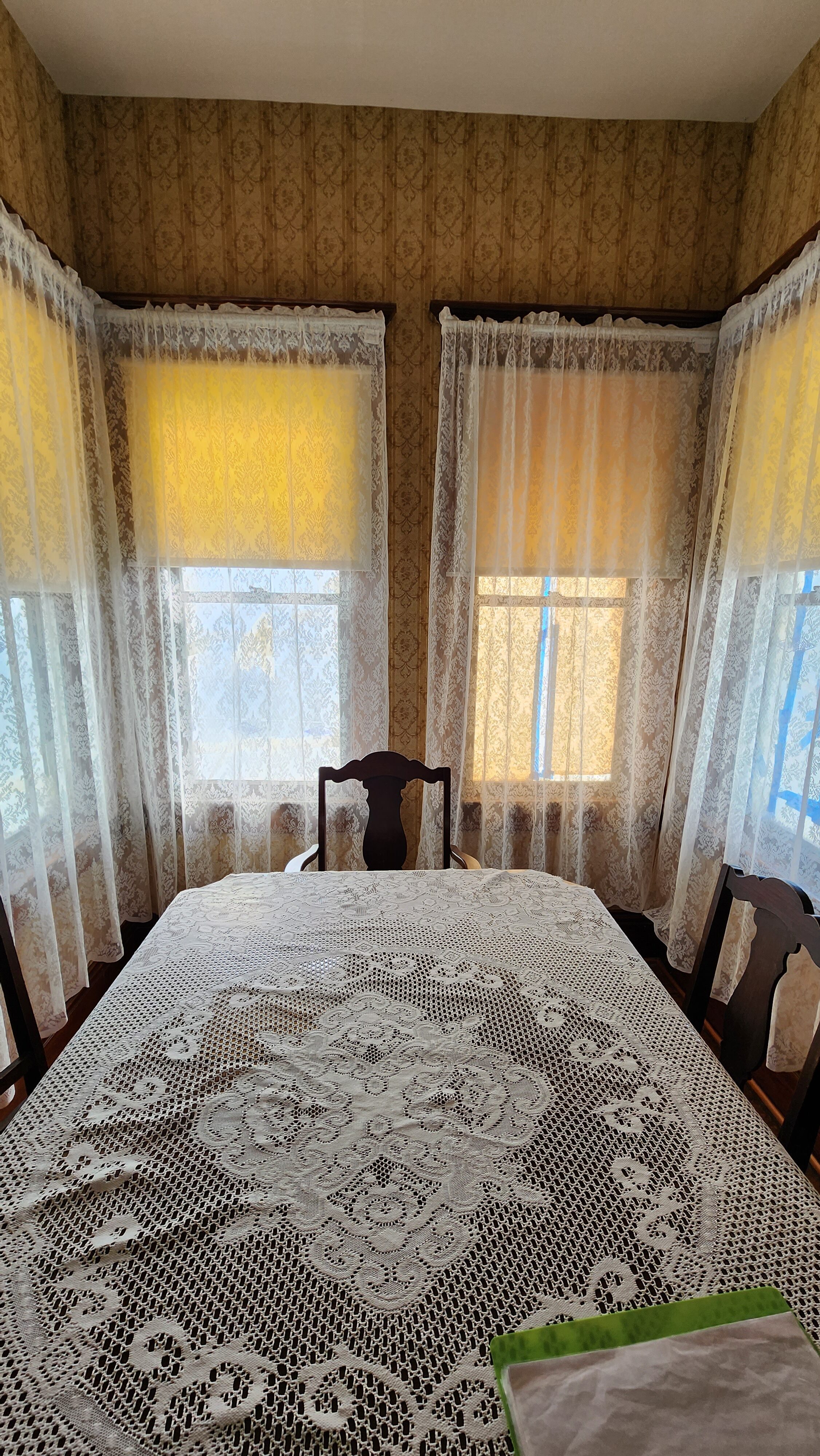 The Johnny Carson Birthplace is open for tours during the summer on the weekends. Weekday tours can be arranged locally If you knew who Johnny Carson was, you will enjoy this visit. If you don't know who he is- visit and learn!
French Icarian Village
I was fascinated by stunning French Icarian Village that sits outside of town. It was in 1852 that follower of Frenchman Etienne Cabet landed in Corning, Iowa, to build a Utopian Society. I had never heard of this, until I visited with our group. I quickly compared this village to the Amana Colonies, but learned that it was different.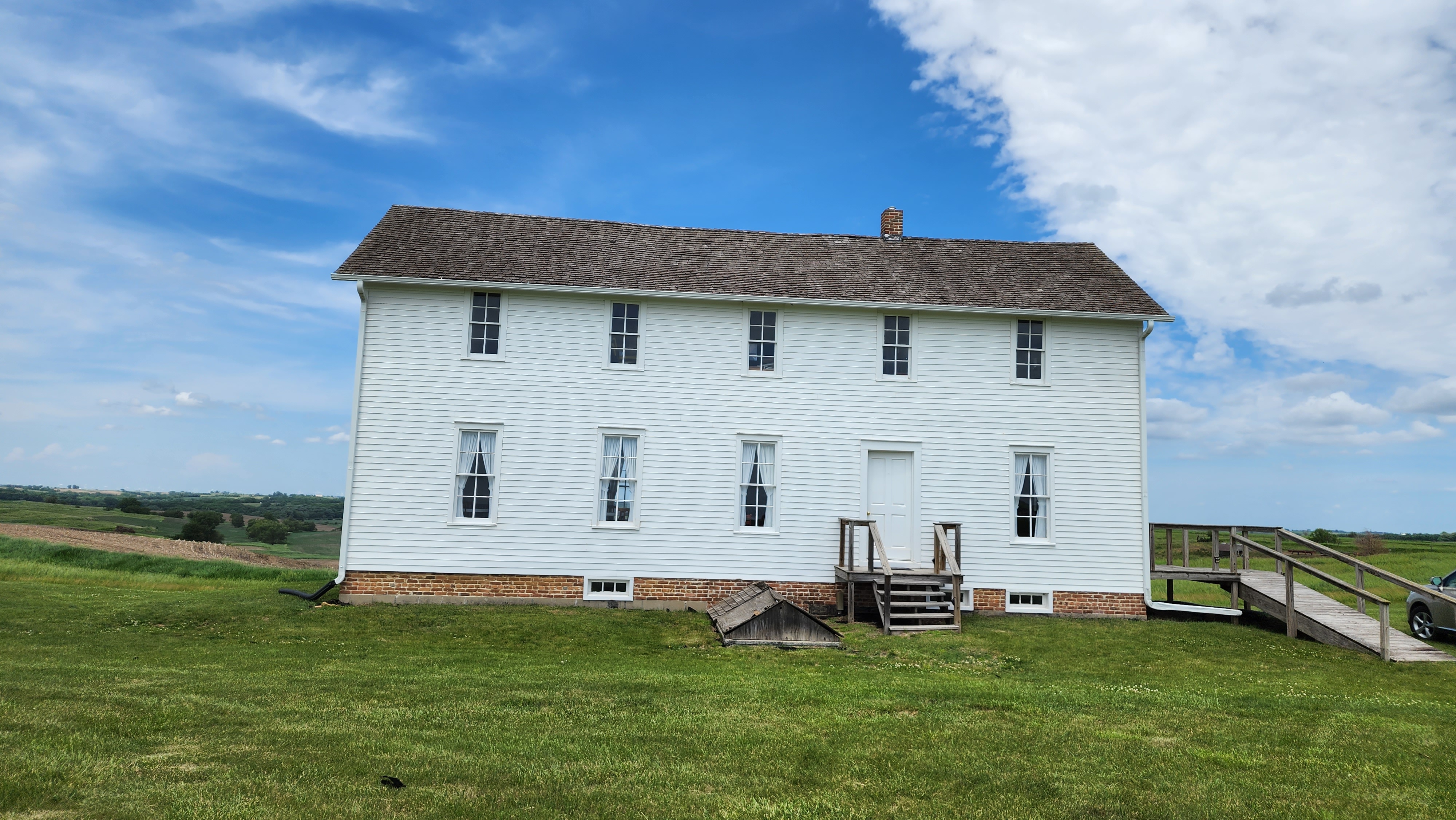 Each family had their own private home and they did share a communal kitchen and the Utopian Society collected all of their hard-earned money. It came as no surprise that money was the root cause of the division of the Utopian Society. After a lengthy, legal battle the younger Utopians moved west and the older ones stayed.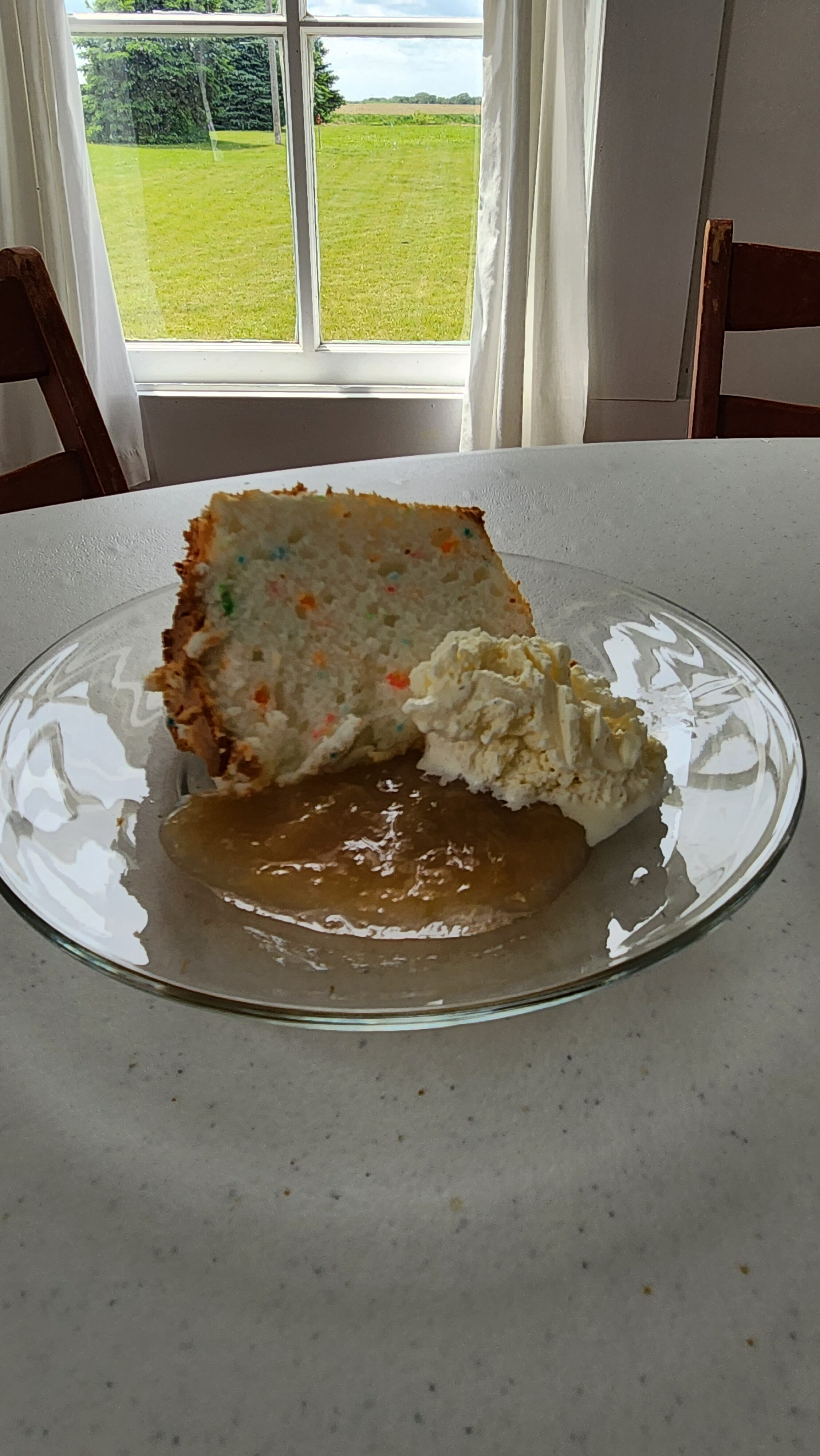 Today you can view the original dining hall building. We were treated to a delightful dessert and sat in the dining hall. The second floor is filled with history, here is where you can learn more about this interesting society and how it evolved over the years. The 1860s school house sits on the grounds alongside one of the most beautiful rhubarb patches I have ever seen.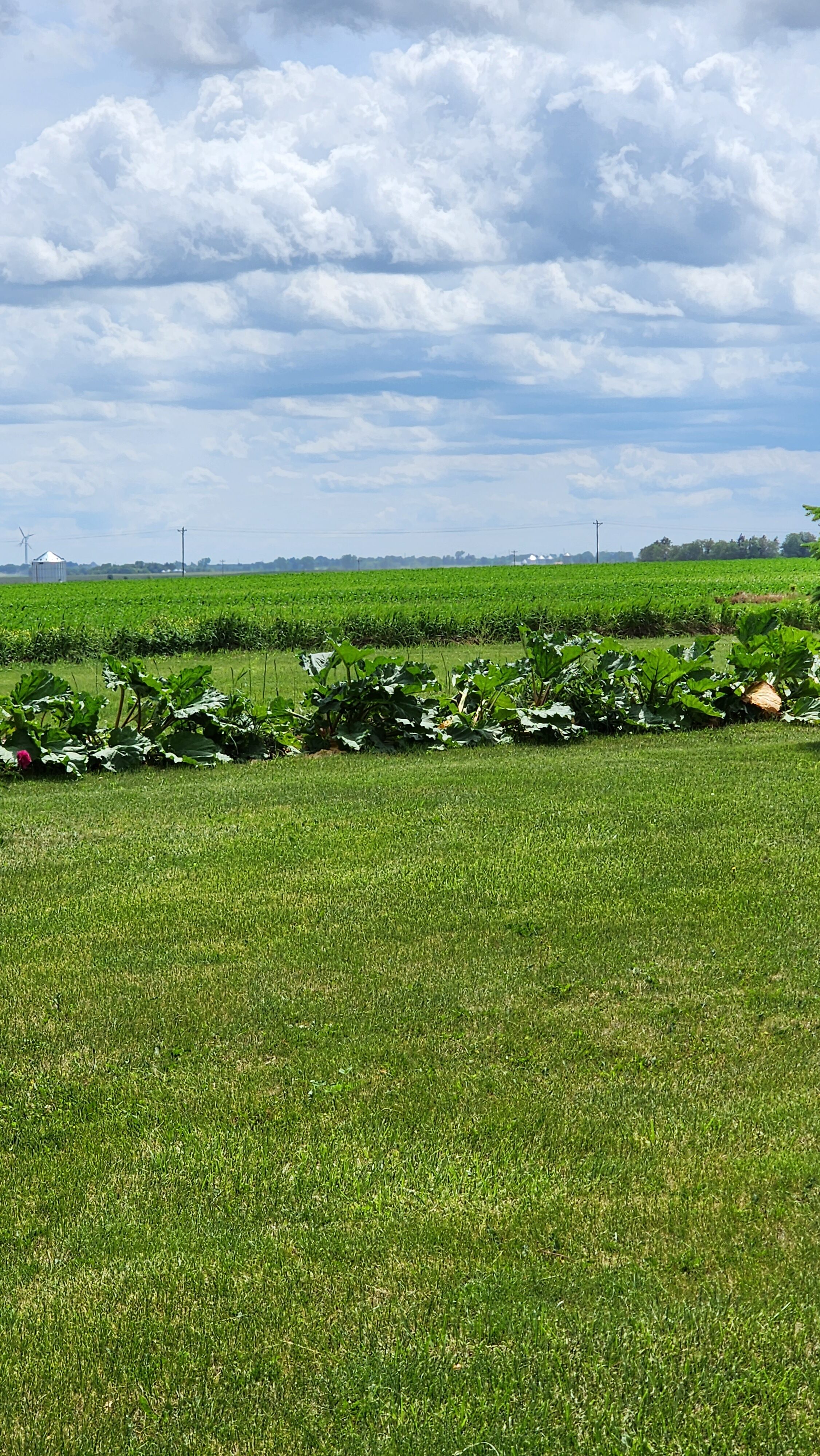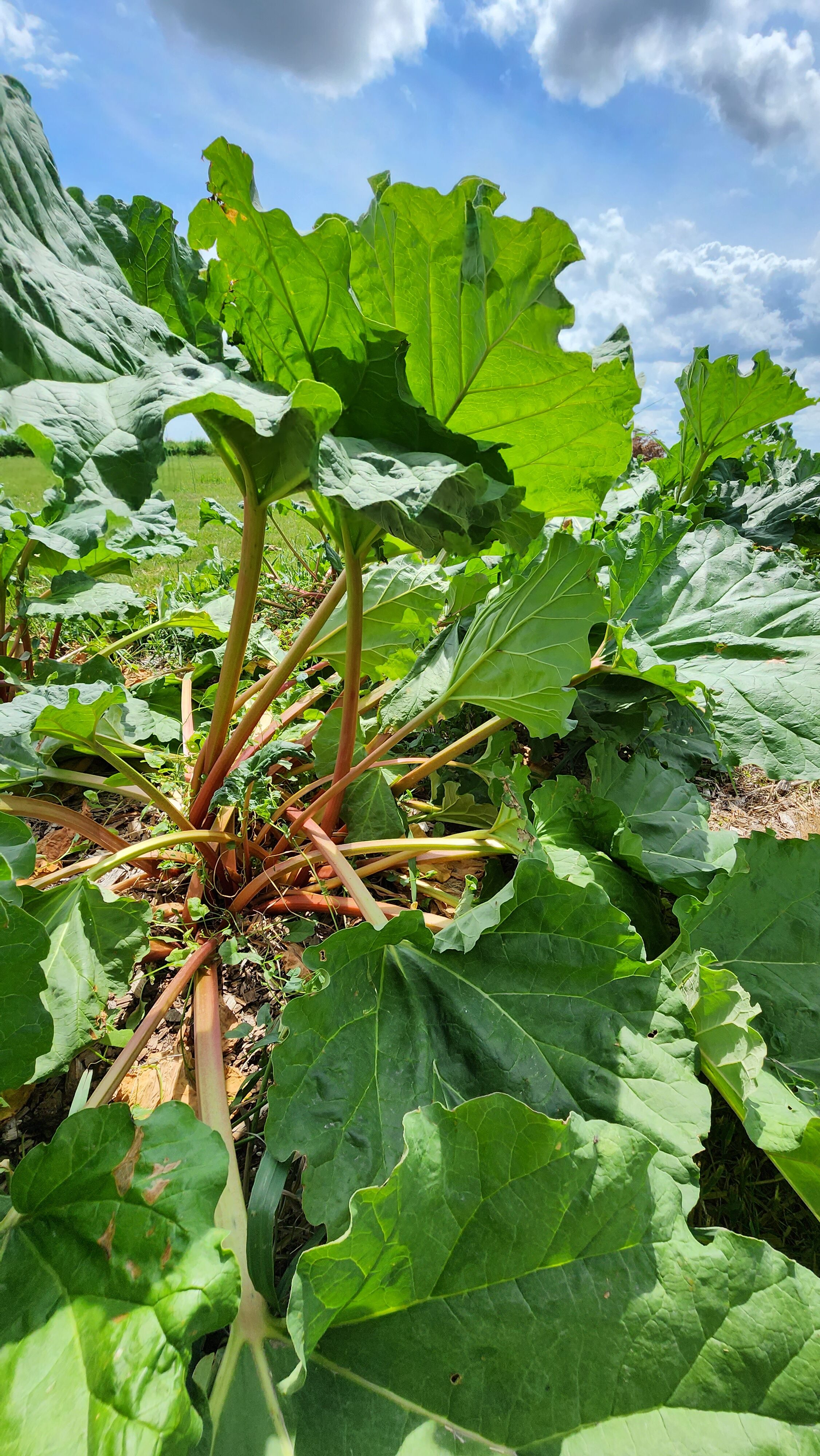 If you enjoy history and are curious, request a tour through The French Icarian Village website. Enjoy the beauty of the grounds, you will be grateful for the time you spend here.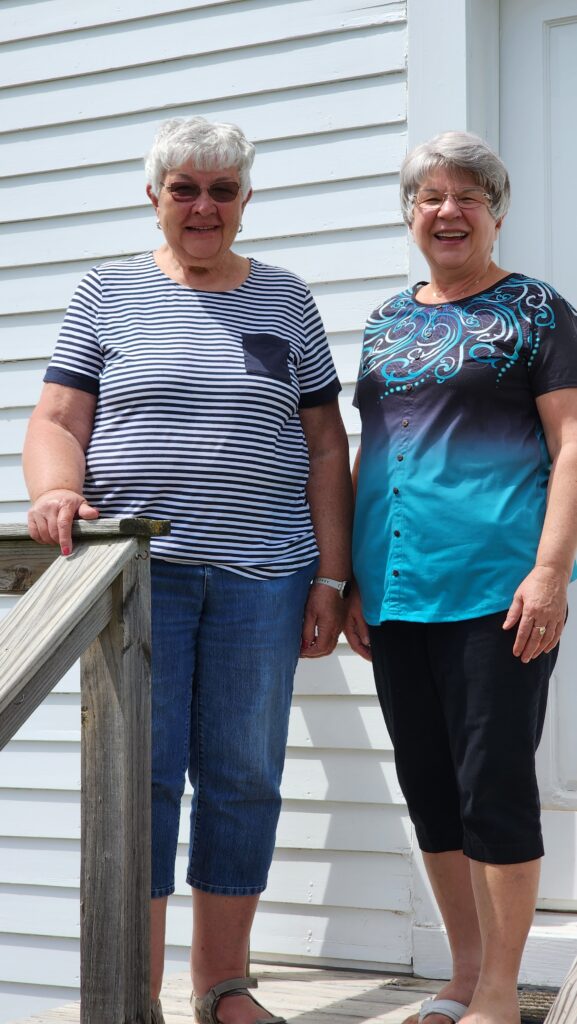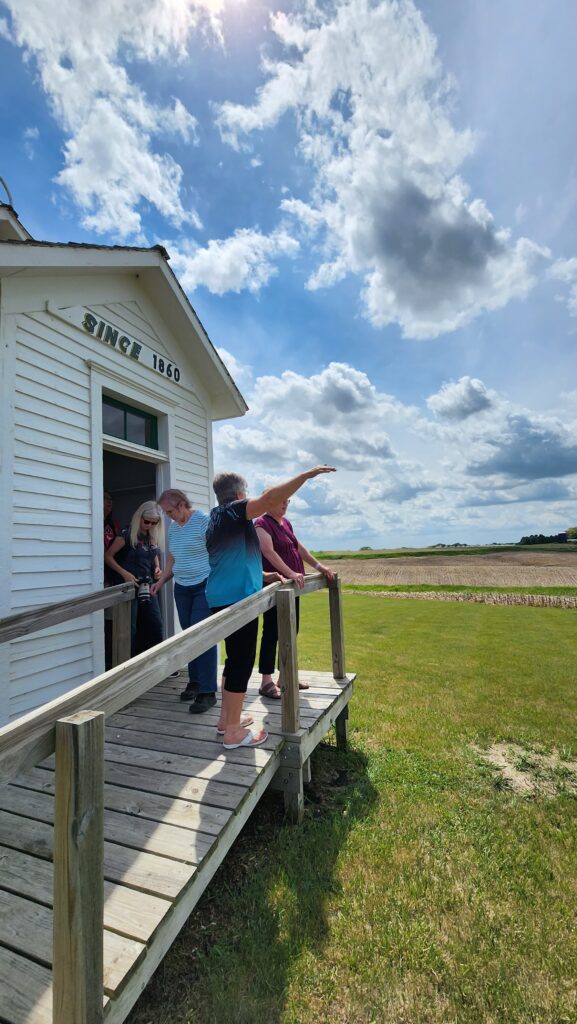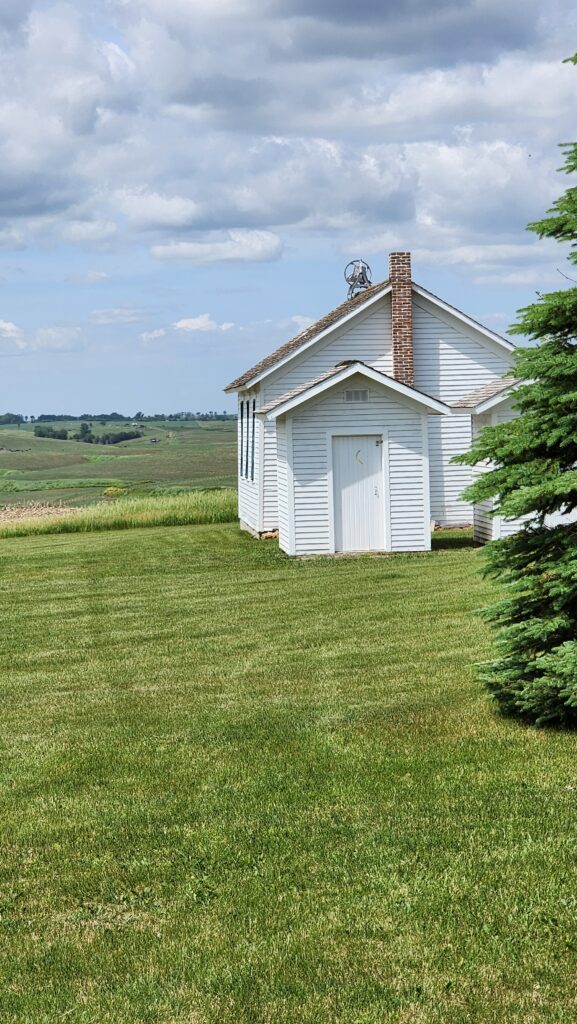 Coffee & Baked Goods
When is the last time you walked through a hair salon to grab a cup of coffee? You can do that at Background's Coffee Bar & Boutique in Corning, Iowa. Chat with your friends, grab a breakfast sandwich, and get ready to have an awesome day.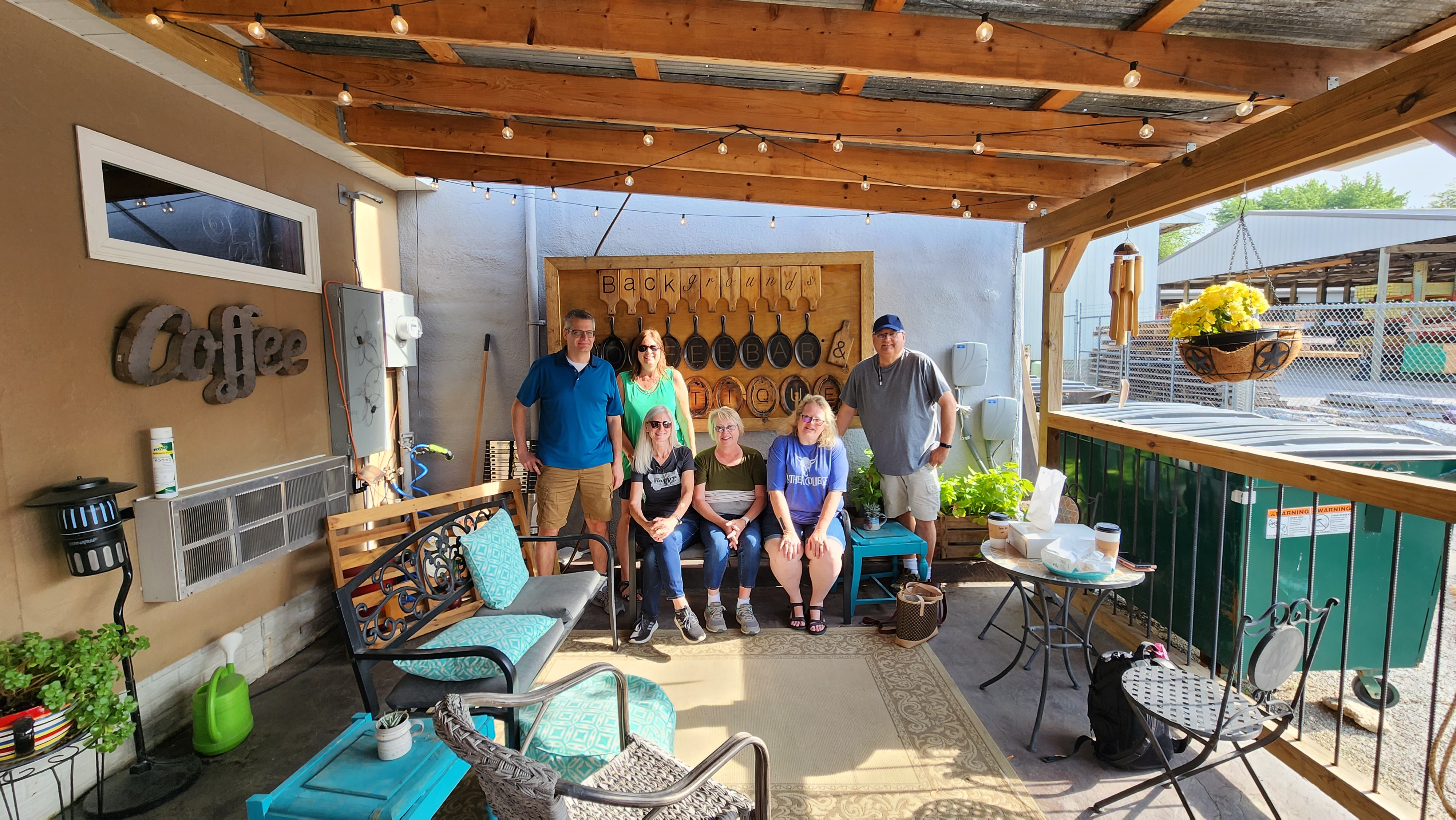 Now, if you are still craving something sweet. Cross the street and indulge at the local bakery. Yes, Corning still has a bakery on Main Street and I might add- it's delicious!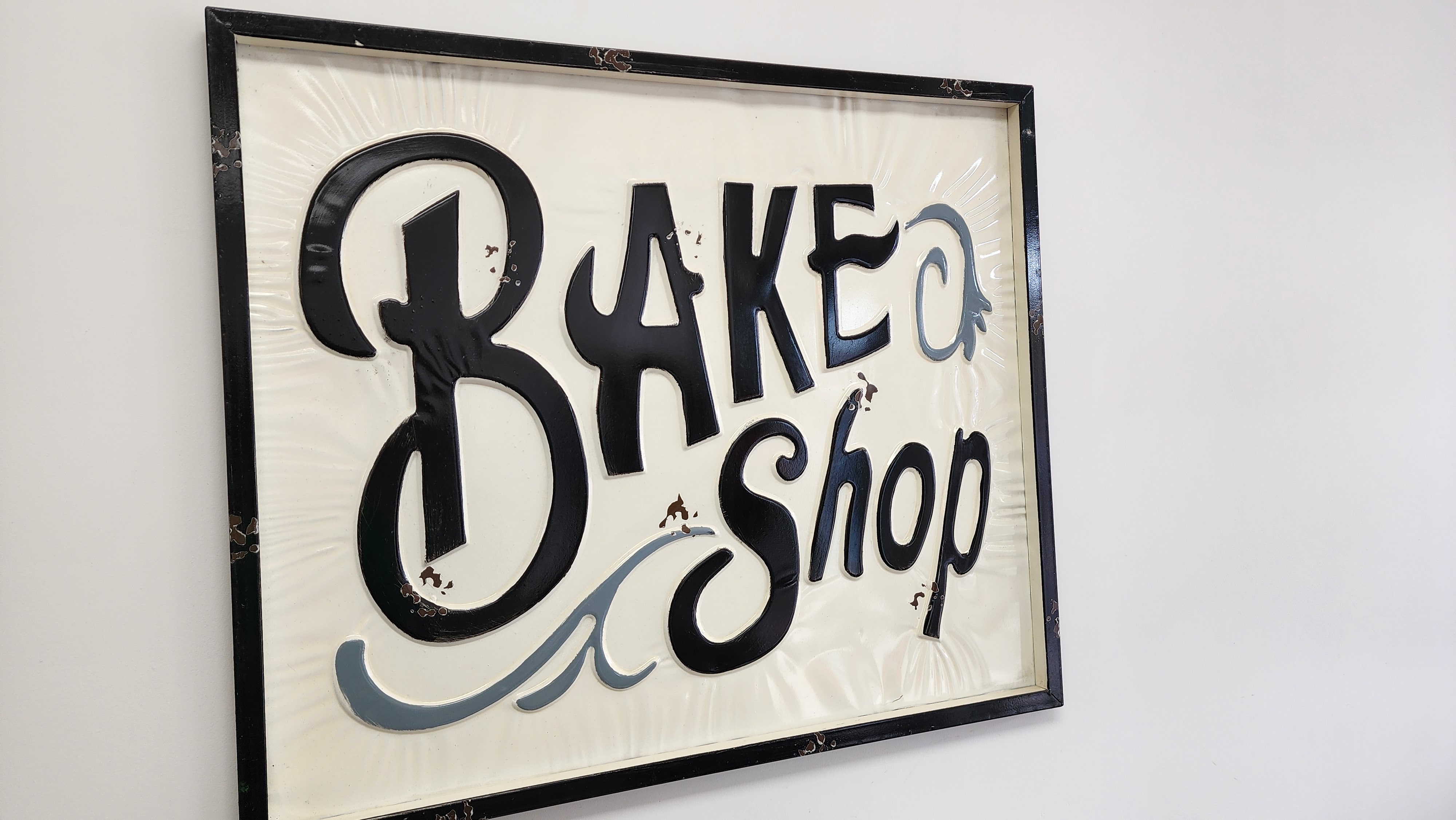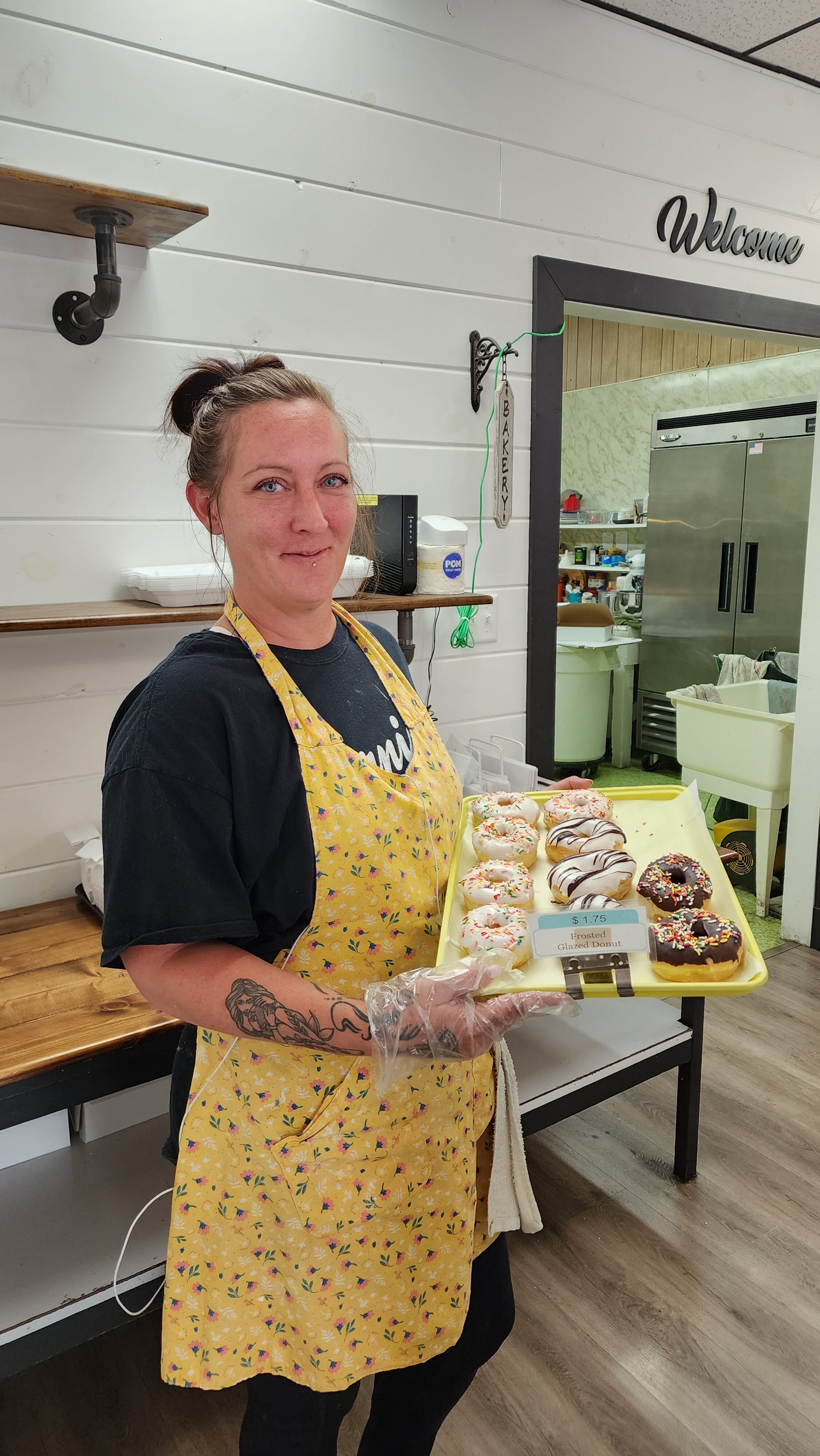 Sweet Desires Bakery is your go to bakery in Southwest Iowa. Arrive early and enjoy a fresh, baked donut.
Art Class In Corning
The Corning Center for the Fine Arts is where you can view the talent of local folks. I have recently found myself participating in several art classes. I am not an artist, but I am finding these art classes are very relaxing. As a travel writer, I'm always having to be "on" when I visit a destination.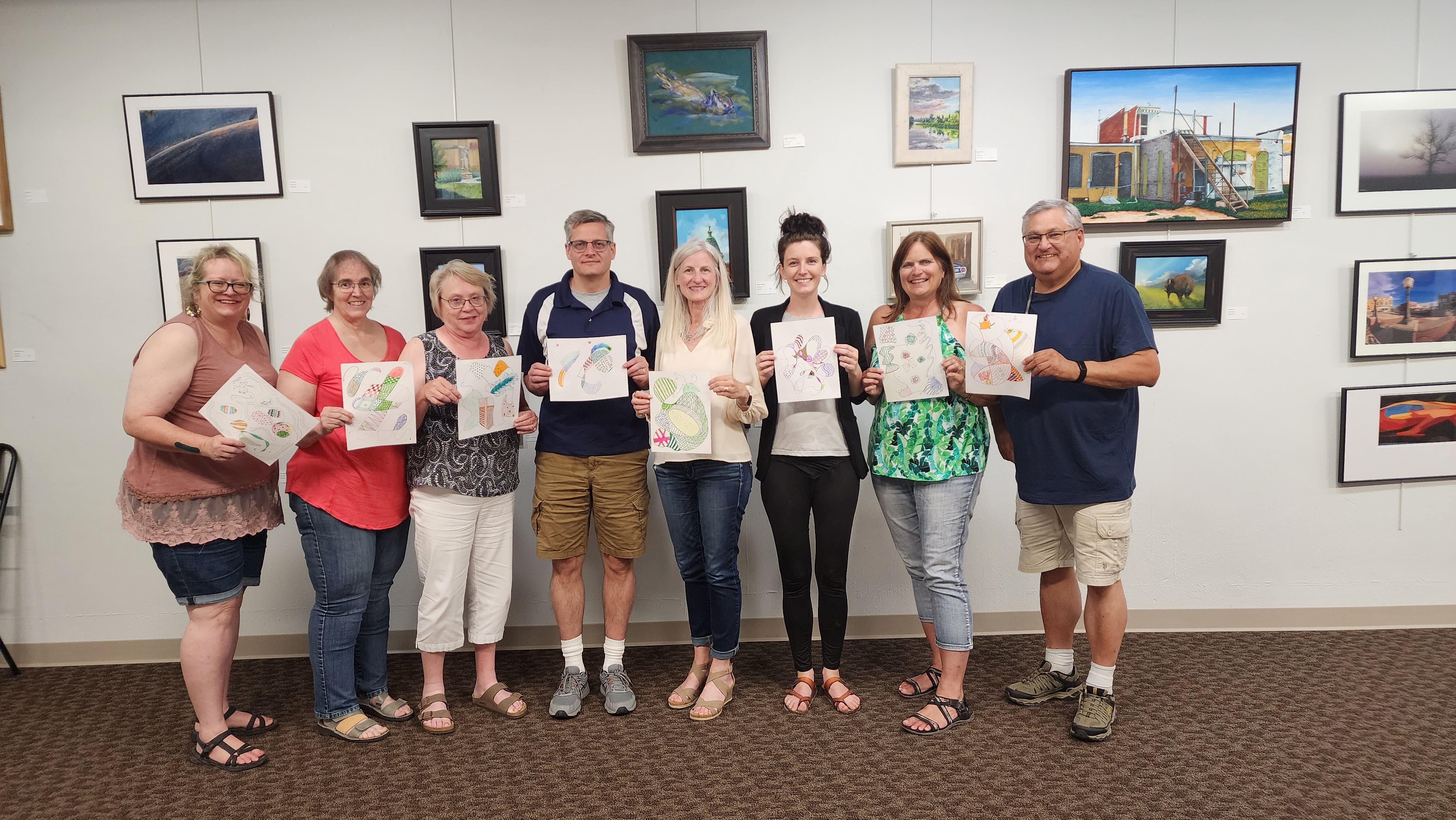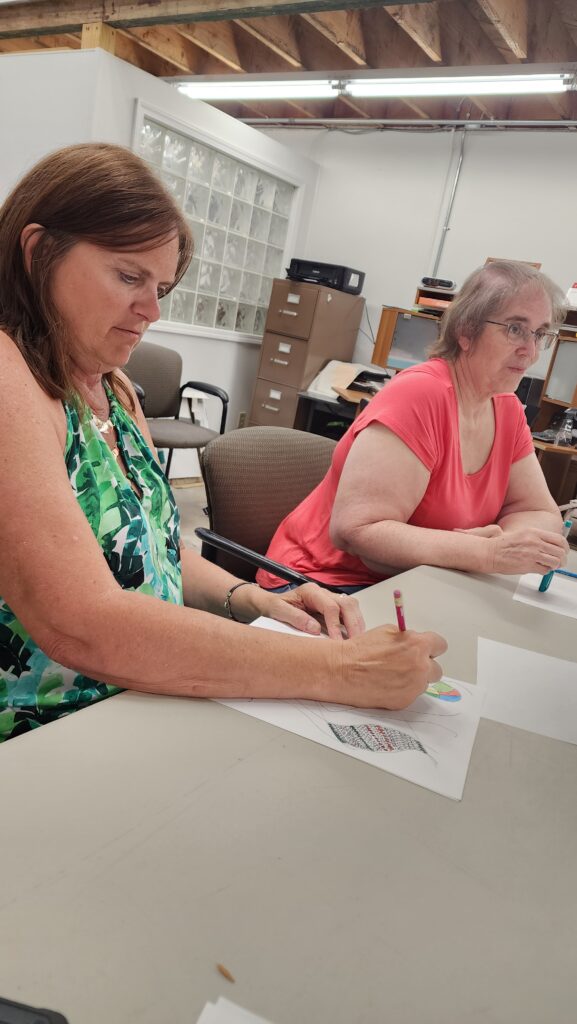 The art class that our group took was relaxing. Our instructor encouraged us to create, color, and relax. I was grateful for the opportunity.

Where To Eat In Corning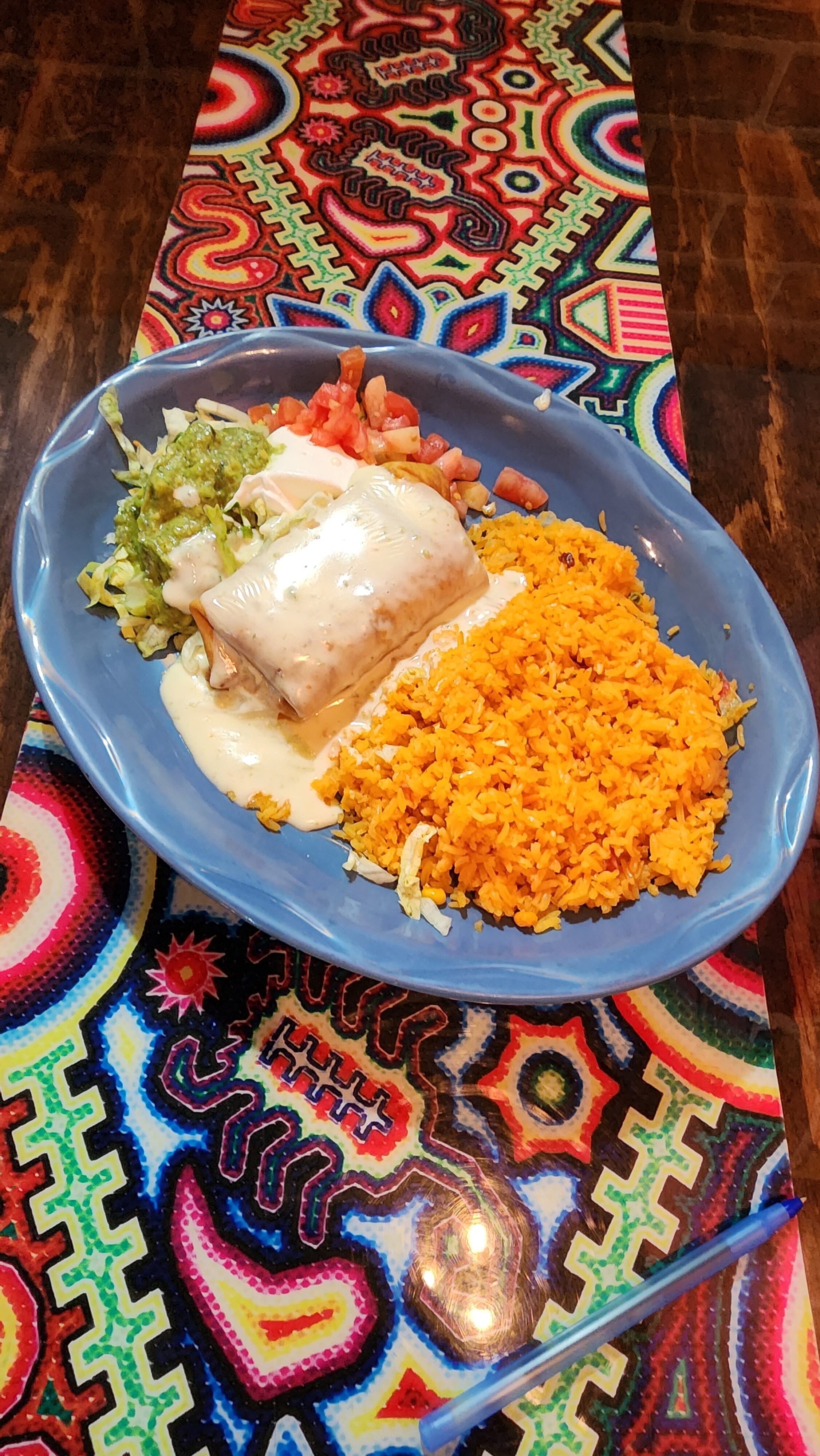 If you are hungry for a little Mexican, Los Catrines Mexican Kitchen has you covered. The dishes, cheese dip, and desserts were all spot on for this "picky" Mexican food diner.
Before I visited Corning, several people had told me to dine at Primrose. And yes, their recommendation was par for the course. I highly recommend a reservation at Primrose, so you are assured of a table. The steak, meatloaf, and everything else our party ordered was spot on.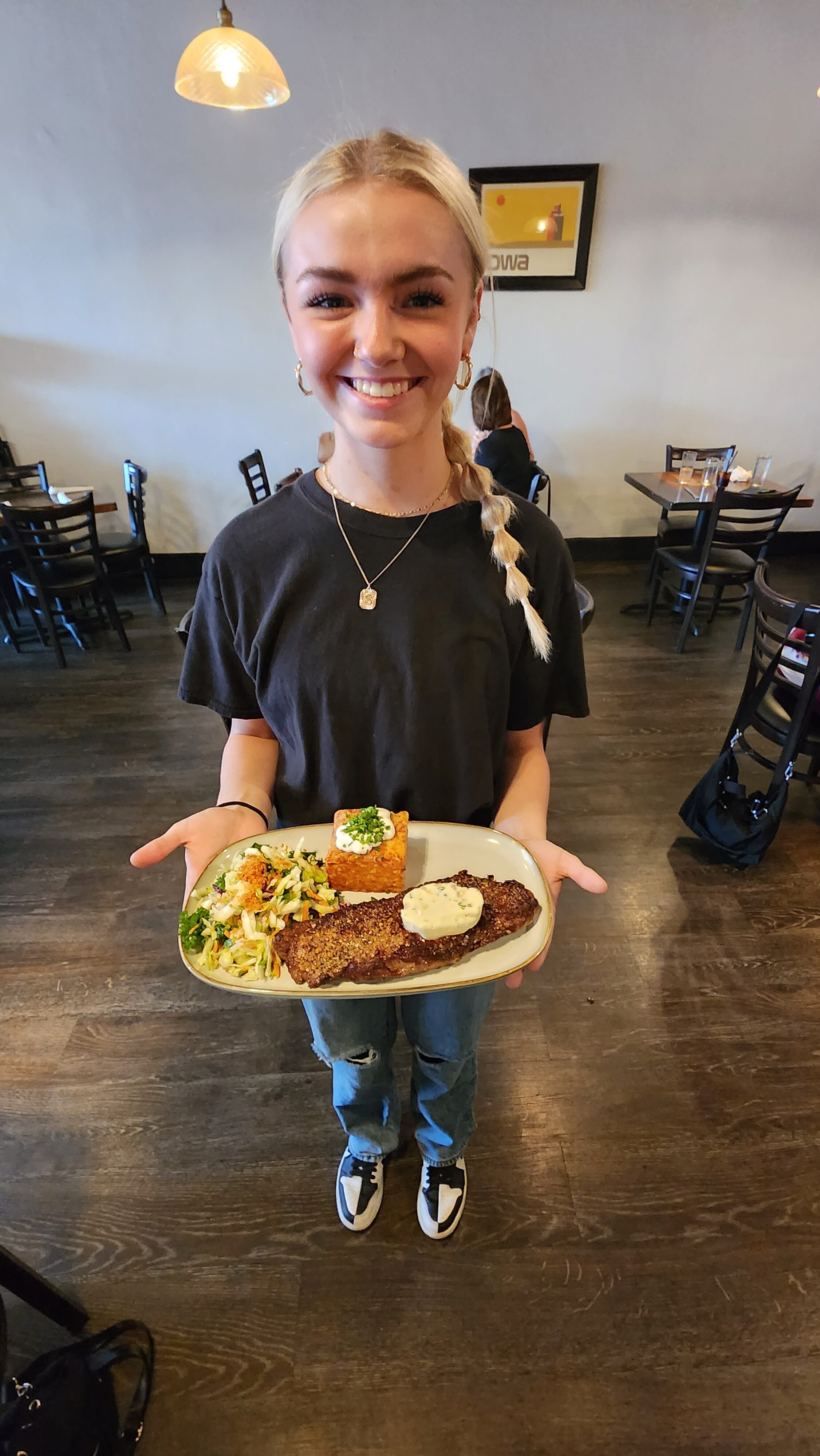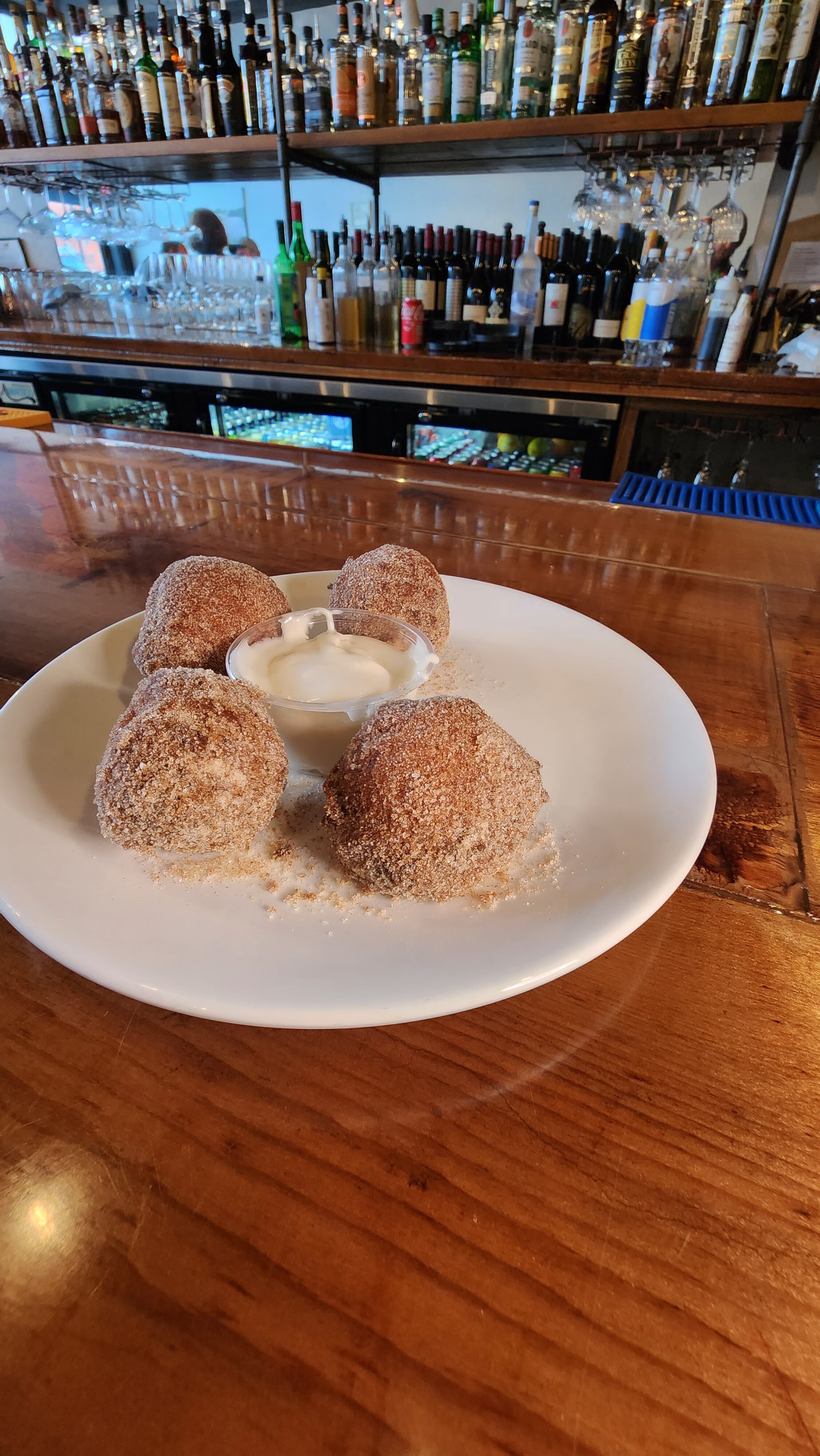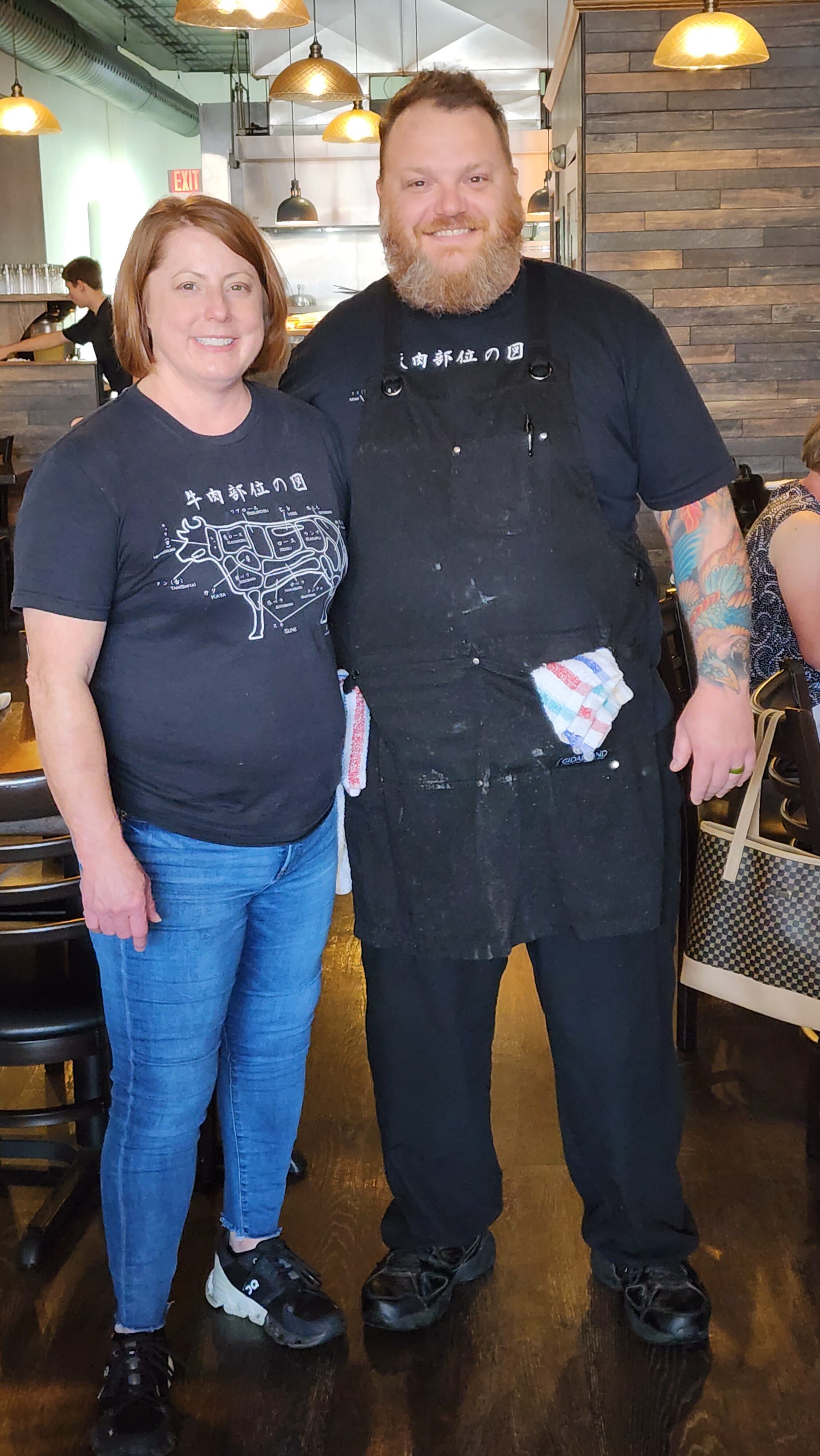 Menu items change with the seasons and local, fresh food is what you can expect. The food scene is this small, Iowa town is one of the best in the state of Iowa.
Where To Stay In Corning
The Corning Hotel, a community driven hotel is a winner! The colors, hospitality and friendly staff made this a memorable place to stay. I have found locally owned hotels to be some of the cleanest properties, and this one fit the clean category. When you visit Corning, you can be assured you will have a pleasant night's stay in a family-friendly hotel.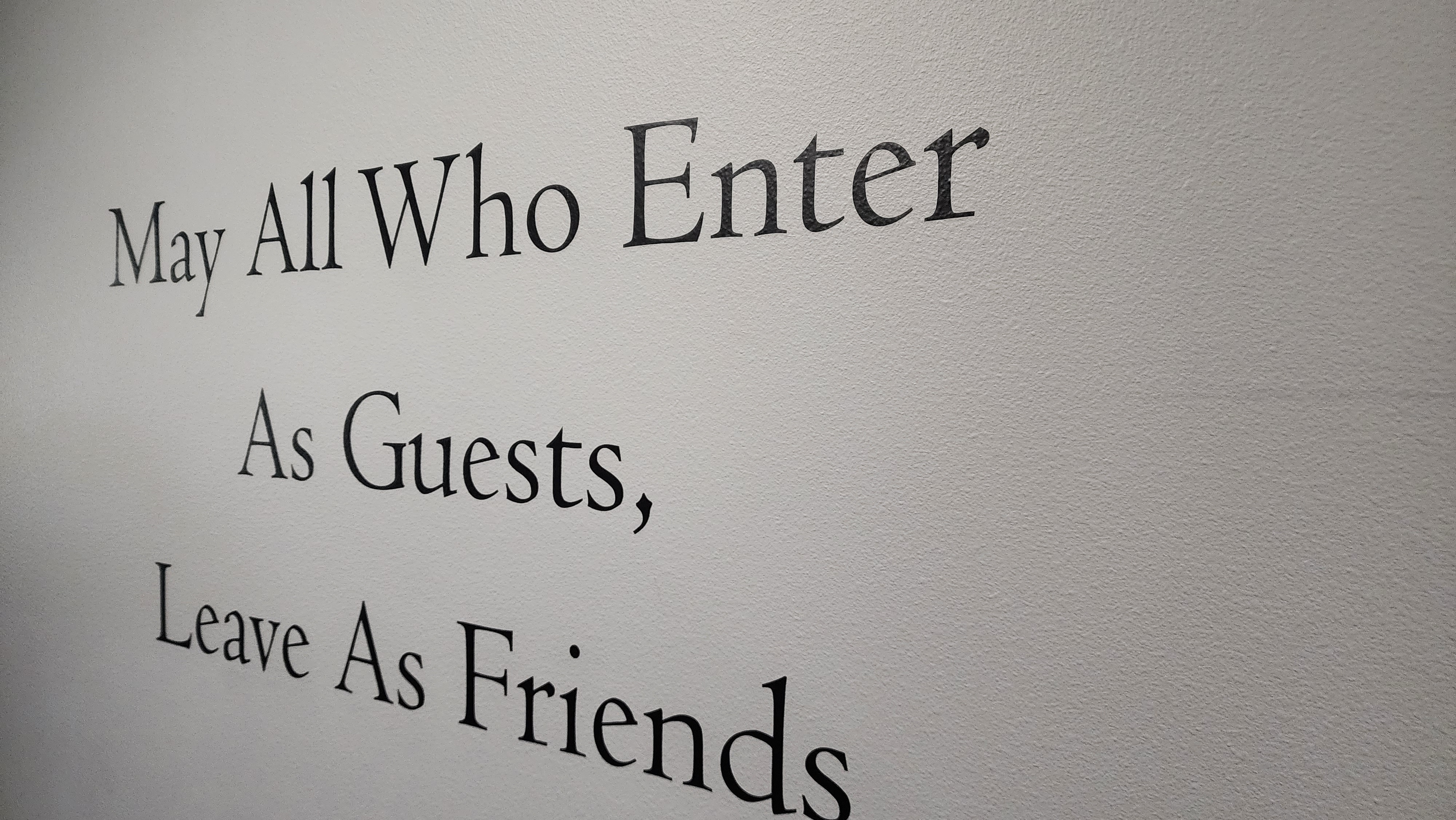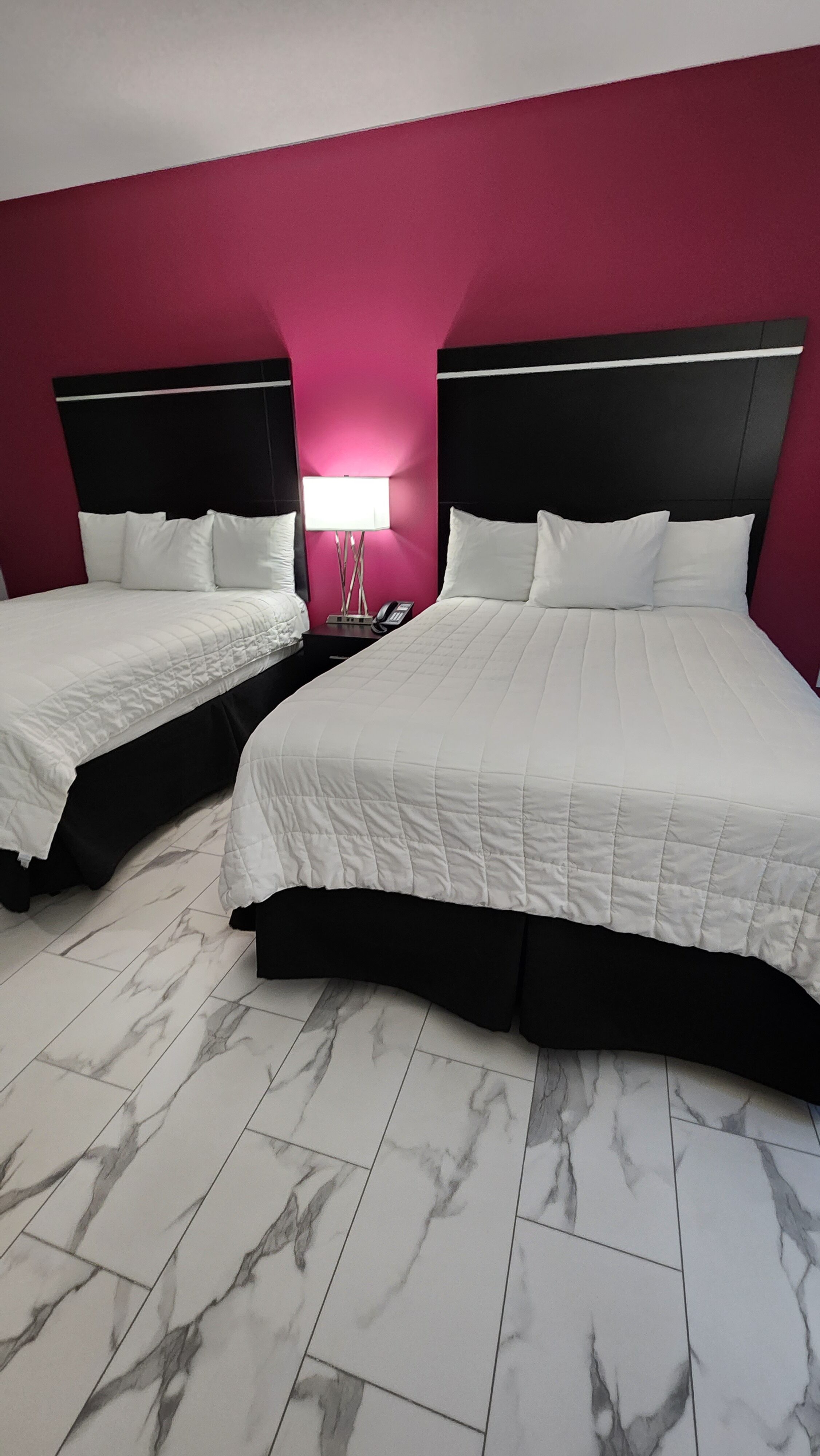 If you have never visited Corning, I'd encourage you to do so. This is the tip of the iceberg, as there is more to see and do. But, with 2 1 /2 days, our time ran out. I am looking forward to returning and experiencing more that this charming Iowa town has to offer.






The following two tabs change content below.
SaraB
Sara is a travel enthusiast that resides in North Iowa. You can find her traveling where the plane, train, ship, or car will go. Are you looking to take a road trip? Sara has solutions for you!