The International Peace Gardens Brings The United States And Canada Together
On a recent road trip across North Dakota, I had the opportunity to visit the International Peace Gardens and was introduced to the Turtle Mountains. I had never been in this part of North Dakota and will admit it that this was my introduction to the Turtle Mountains. Did you know that the Turtle Mountains existed?
Dunseith, North Dakota is located on US Highway 281, which leads to the International Peace Gardens. Here is where I was introduced to a rather large turtle, which should have led me to put the Turtle Mountains in this location.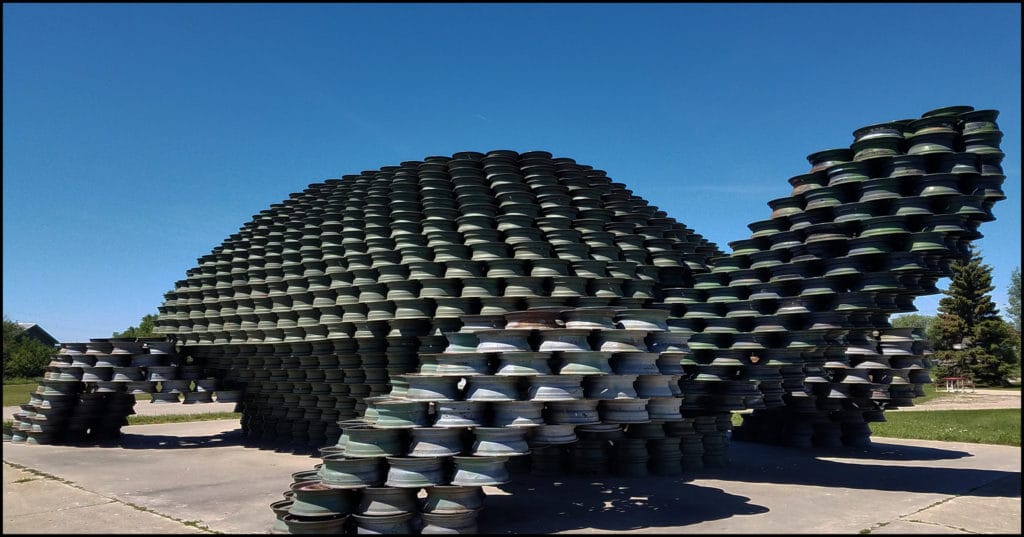 It wasn't until I went inside the visitor's center that I realized I was going to be traveling through the Turtle Mountains on my drive to the International Peace Gardens.
The drive from here is short and beautiful. Note: You will cross into Canada to visit the gardens and pass back through U.S. Customs when you return to the United States. I had my passport in hand, which made the return back to the United States simple.
The International Peace Gardens are spread out across more than 2,300 acres. Here is where you can have one foot in the United States and one foot in Canada.
The gardens were designed to unify the peace that these two countries have. More than 100,000 people visit each year and experience the beauty and peace that are in this area.
I quickly realized that volunteers are a large part of what makes this park beautiful. On the day I visited, several volunteers were hard at work beautifying their favorite areas of the gardens.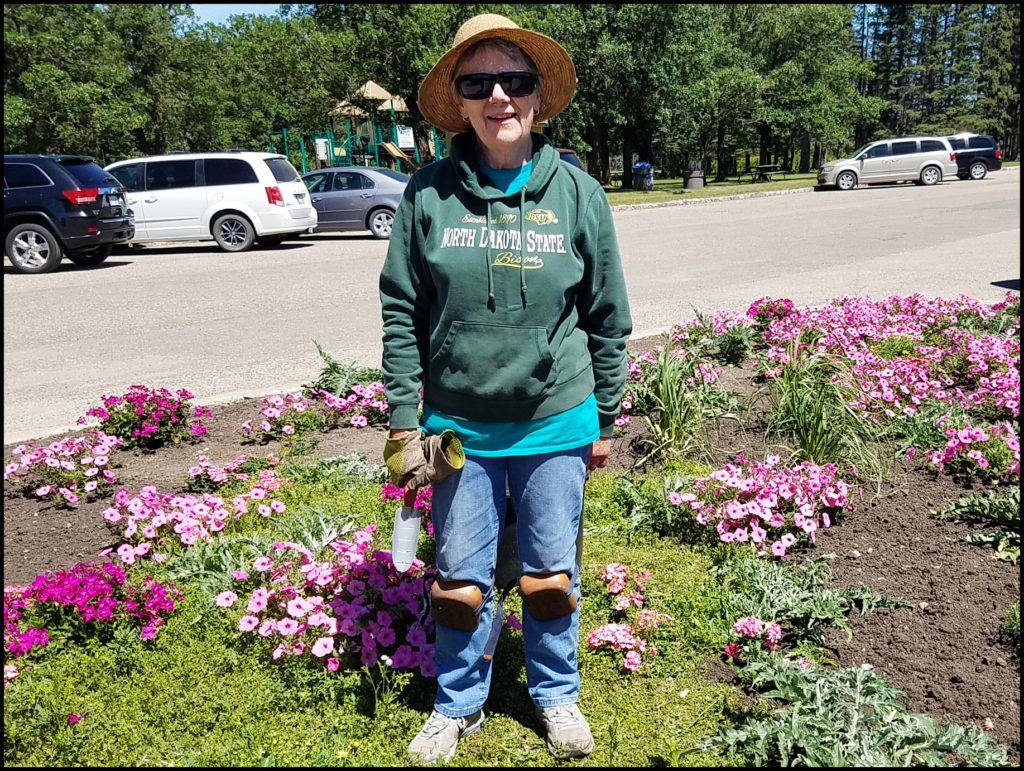 Several garden areas are featured throughout the park. The area that hit the pit of my gut the most was the 9/11 Memorial. In this area of the International Peace Gardens, you will find beams from one of the two World Trade Center towers that collapsed on September 11, 2001. I found myself reminiscing back to the day I visited as a teenager in the 1970's.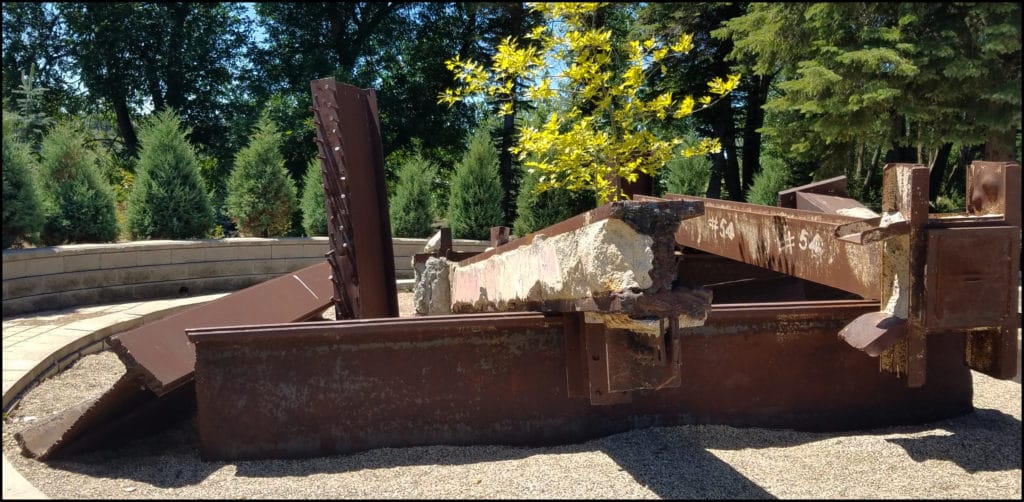 A Canadian family with small children was strolling through the area at the same time that I was. One of their children asked, "How can someone be so mean?" I felt a gulp in my throat. The Mother responded with, "It was a horrible day in the United States and it's a day that I will never forget. There are people out there that have no respect for others." In all honesty, I'm not sure I would have responded as well as she did.
Another fun display is the world's largest cactus display.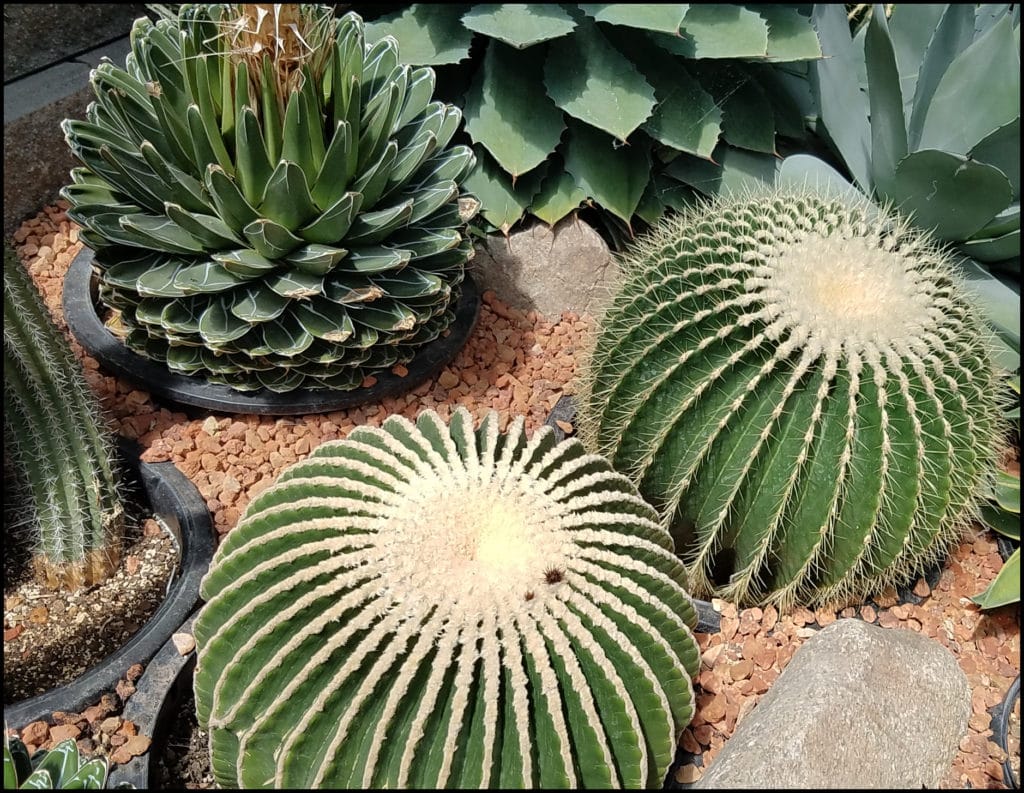 This display is open all year round, as the gardens are. It's important to note that these are all indoors and available for viewing all year long.
From reflecting pools to colorful flowers and sculptures representing peace, these gardens are open all year long. As with any garden, I would encourage you to visit different times throughout the year. There is always something new to discover when you explore any garden. North Dakota is in the Midwest, which does offer a nice variety of seasonal experiences. I can guarantee you that if you visit in January, your views will be a lot different in May.
I'm still in awe over these gardens as they were truly an experience of a lifetime.
*Thank you to Travel North Dakota for partnering with me on my 2018 road trip.
The following two tabs change content below.
SaraB
Sara is a travel enthusiast that resides in North Iowa. You can find her traveling where the plane, train, ship, or car will go. Are you looking to take a road trip? Sara has solutions for you!