Fall In Love With Gulf County Florida
*Thank you to Gulf County, Florida, for hosting my husband and I. As always, the opinions here are mine and nobody elses.
Gulf County, Florida, sits in the often overlooked Florida panhandle. This hidden destination is home to Port St. Joe and the world-famous Cape San Blas. Once you drive into town, you will quickly feel all the feels that this charming town has to offer. With many things to do in Gulf County Florida, it's easy to lose track of time.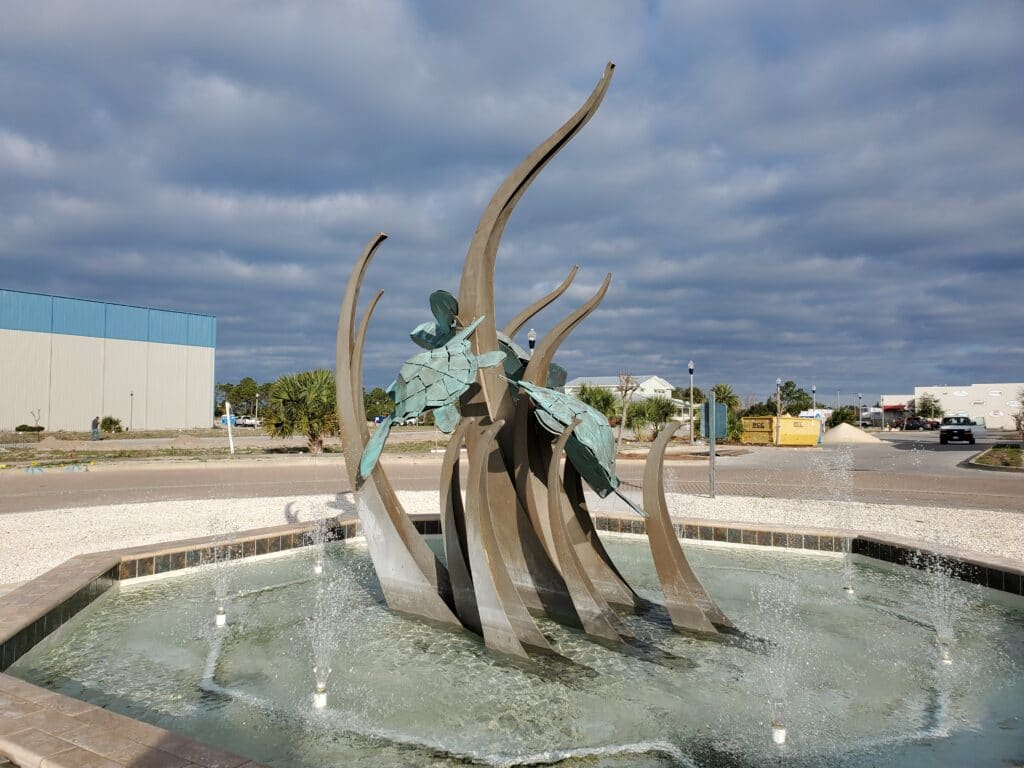 When you are in Gulf County, it's time to take a step back in time and relax. I have ridden horses along the beach before and on a recent visit, my husband and I explored the area on our Lectric eBikes. We managed to stay active, and yet take in all of the opportunity to slow down and relax.
Where to Stay in Port St. Joe, Florida
Book a stay at the Port Inn and Cottages, Ascend Hotel Collection. This hotel is welcoming and it's where you will want to call your home base while in Gulf County. You are within 3 minutes of St. Joseph Bay and literally minutes from dozens of places to eat. Once you are all checked in, kick back in a comfy robe and enjoy a good night of sleep on your pillow-top bed.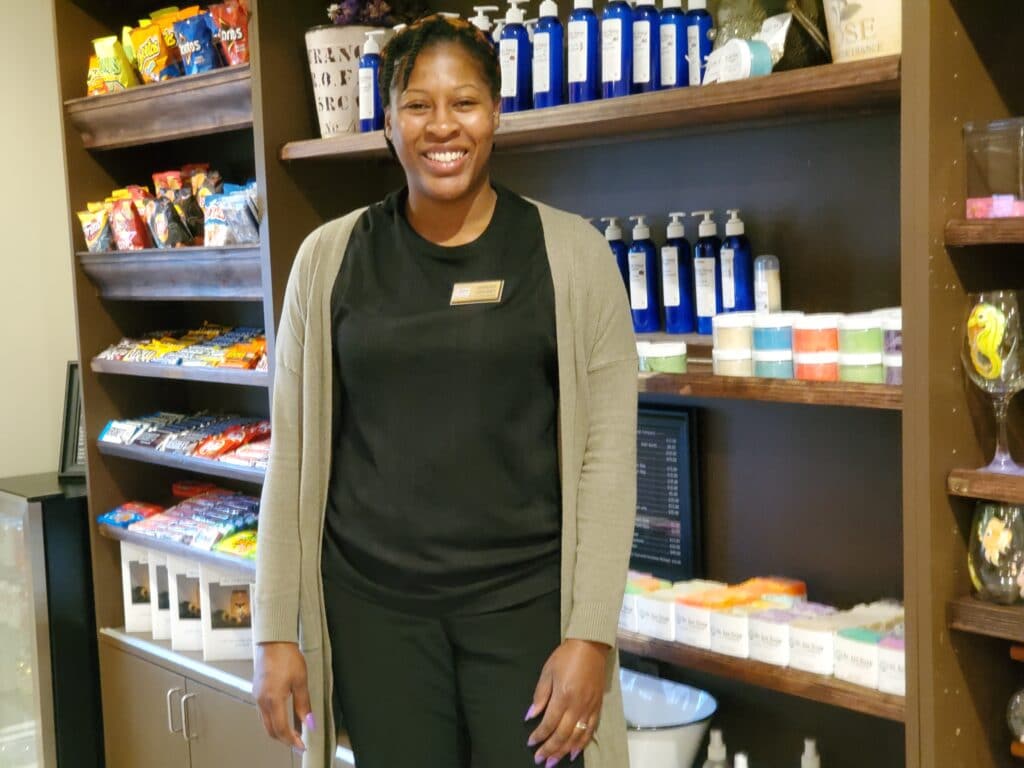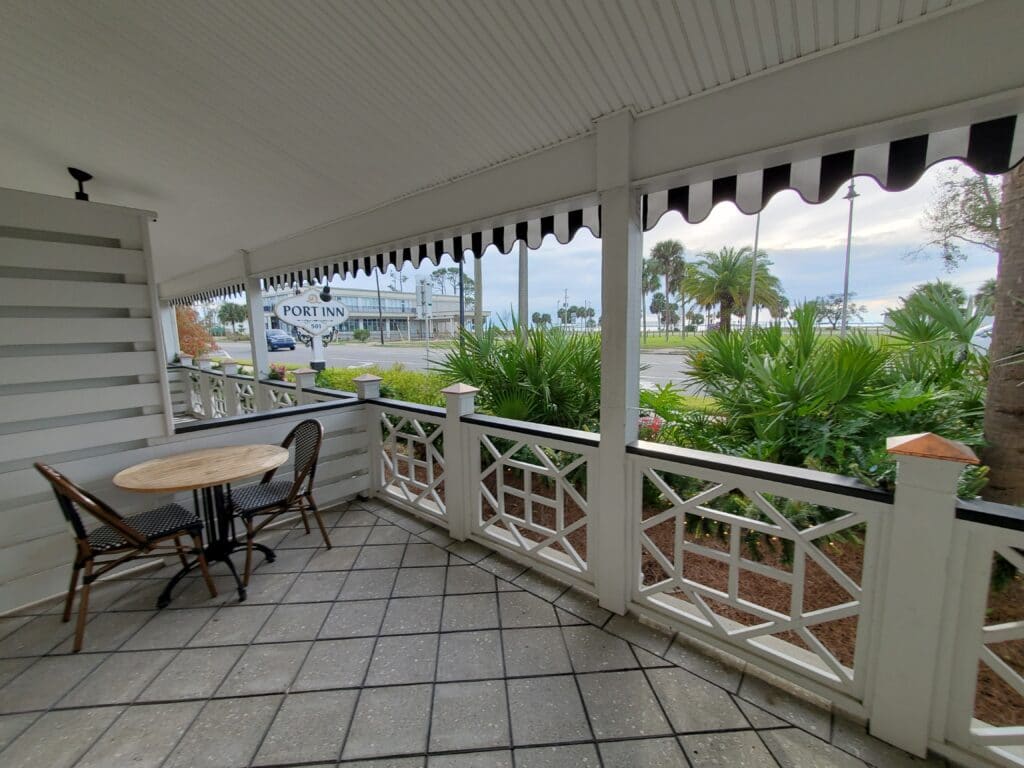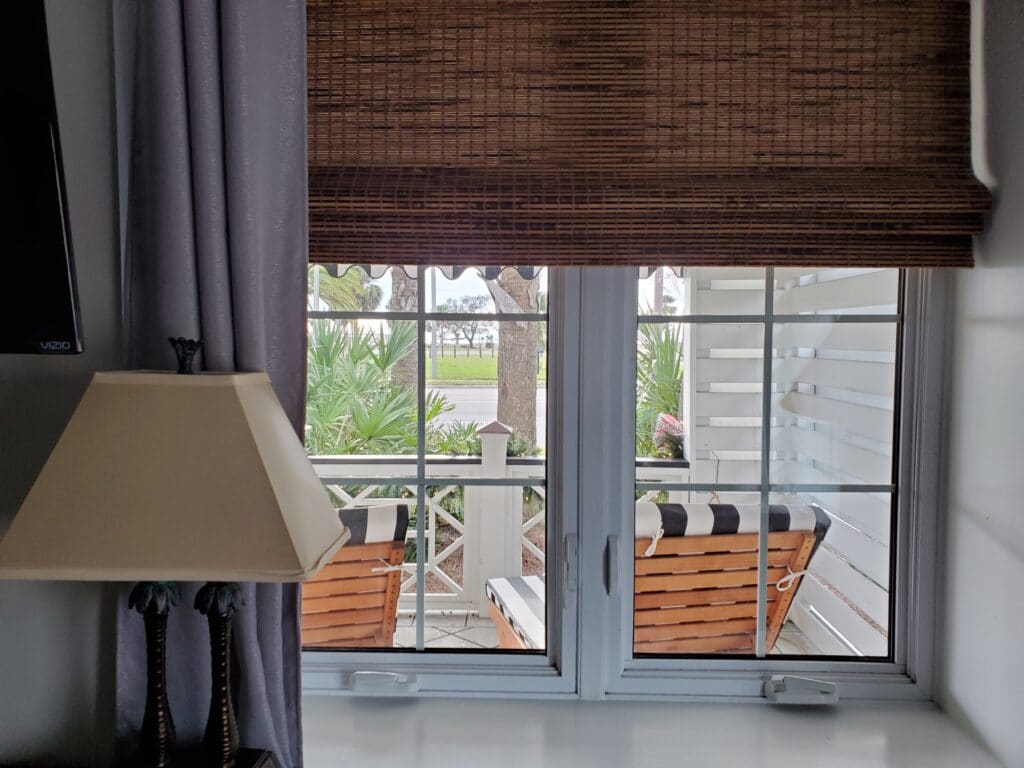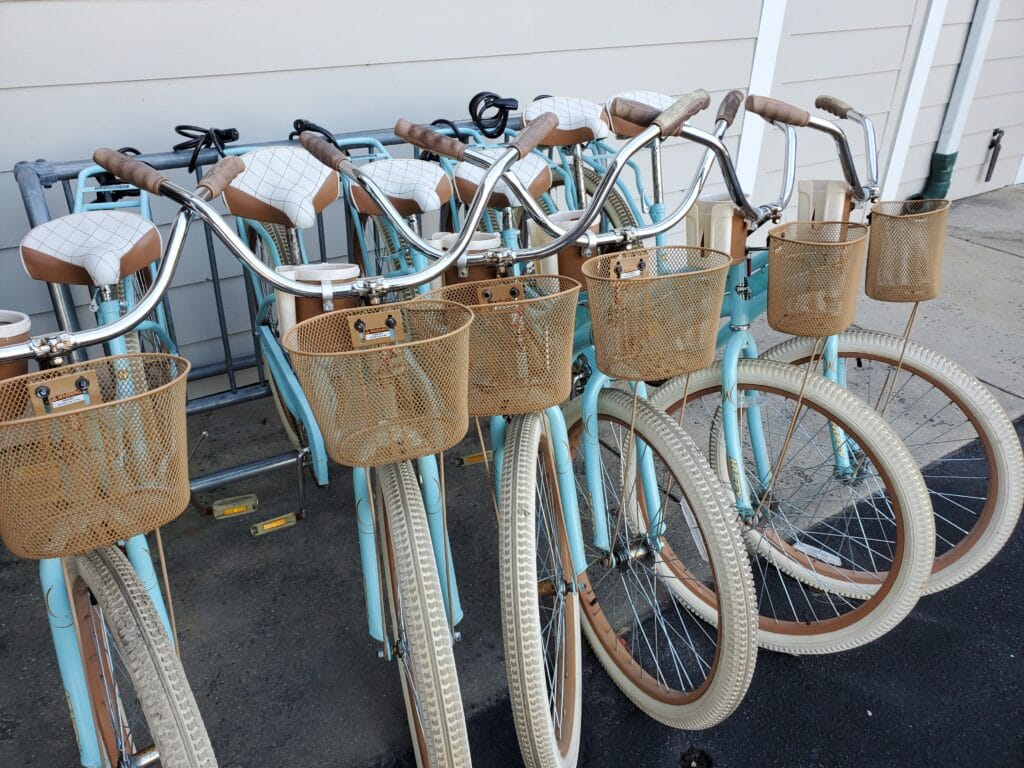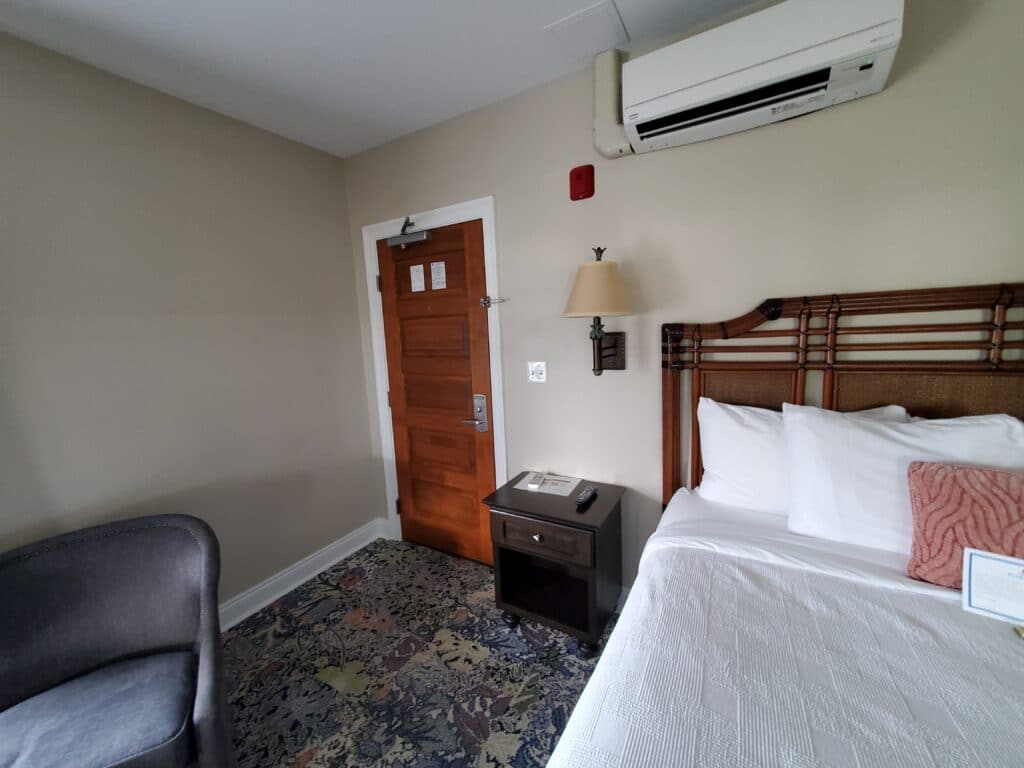 This cozy inn will give you all the feels of a boutique hotel, while staying in one of America's finest beach towns. A great way to travel around town is to grab one of the traditional bicycles that are available for guests to use. Truth is, there are many things to do in Gulf County that are literally minutes away from this property.
Gulf County Has More To See & Do
Explore Cape San Blas Lighthouse
It was in 2014, that this historic lighthouse relocated to Port St. Joe from Cape San Blas. This beautiful 1800s lighthouse is visible from many areas around Port St. Joe, including the Port Inn and Cottages, a 3 minute walk.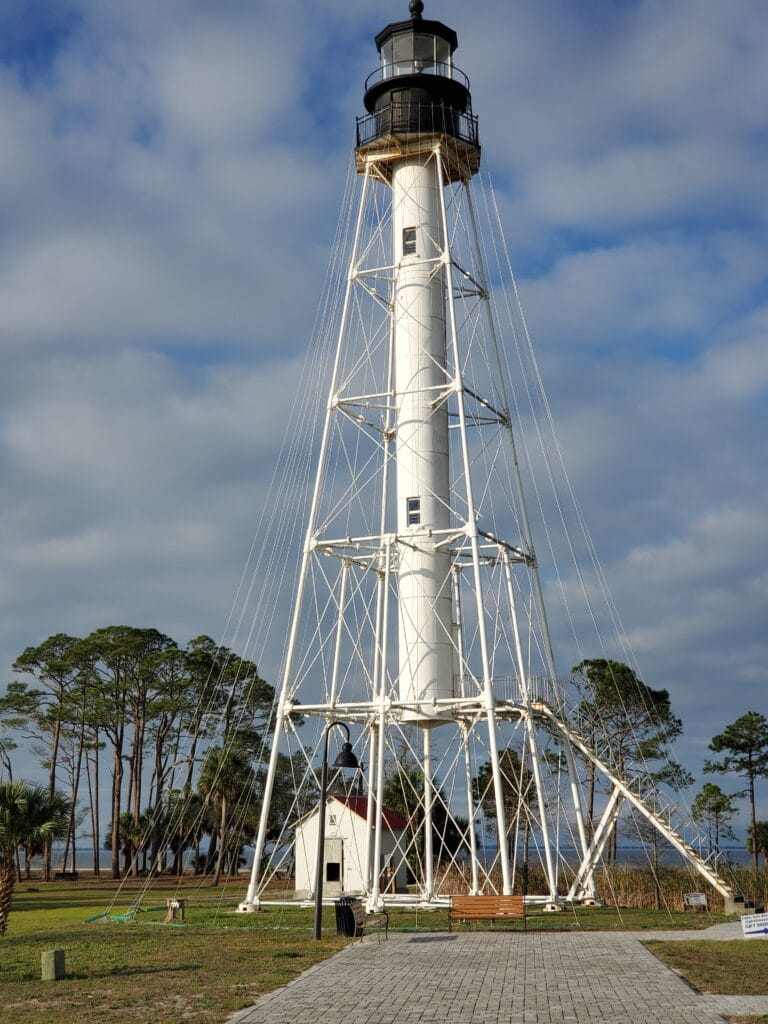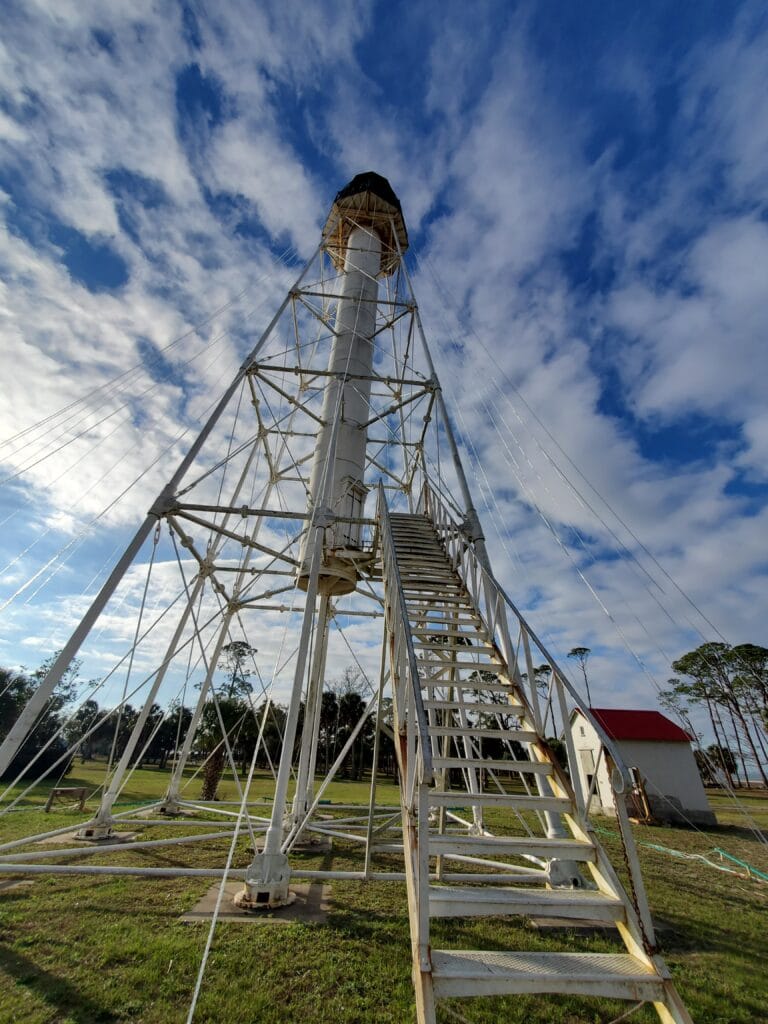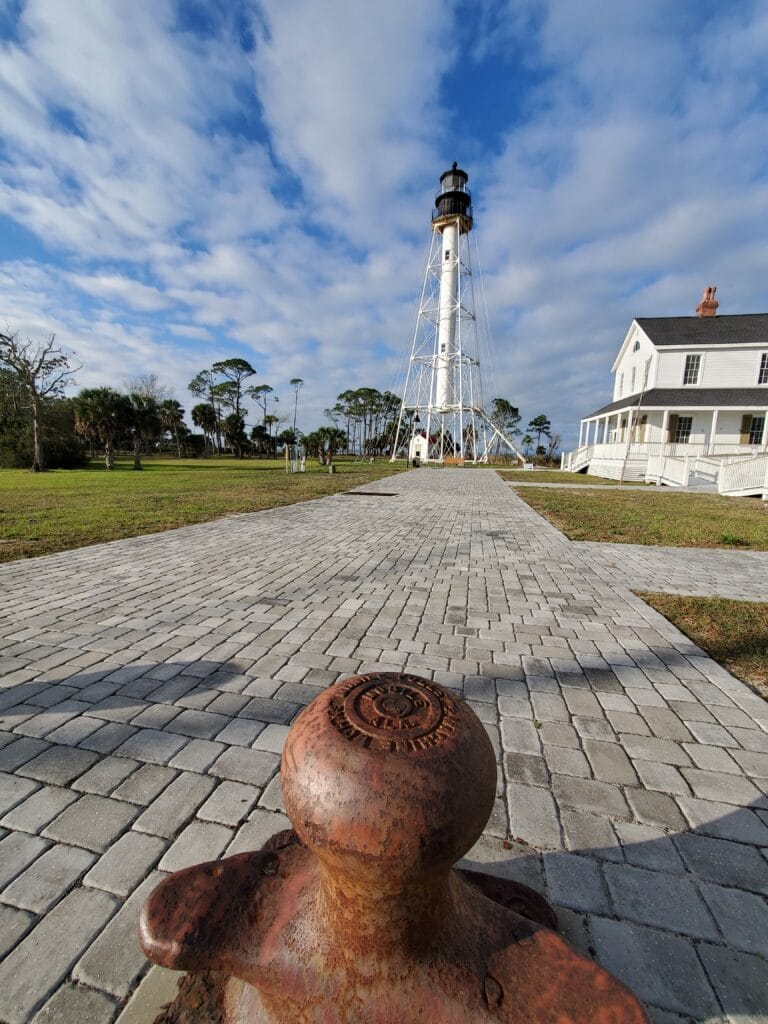 In 2015, this historic lighthouse was added to the National Register of Historic Places, making it an icon of its kind. For a small fee, you can climb all 131 steps to the top for a stunning view of the area. There is a gift shop on site, and the hours vary. Call 850-229-8261 to confirm their hours, if you wish to climb to the top.
Riding eBikes in Gulf County
One afternoon, my husband and I hopped on our Lectric eBikes and explored Cape San Blas. The peninsula is 15 miles long, making this a 30-mile round trip ride if you want. The day we rode, we pedaled 17 miles, as it was a chilly day- windy with temps in 50's. Our theory is this- Any day is a good day to ride our ebikes! With so many things to do in Gulf County, riding our ebikes was a great choice for the day.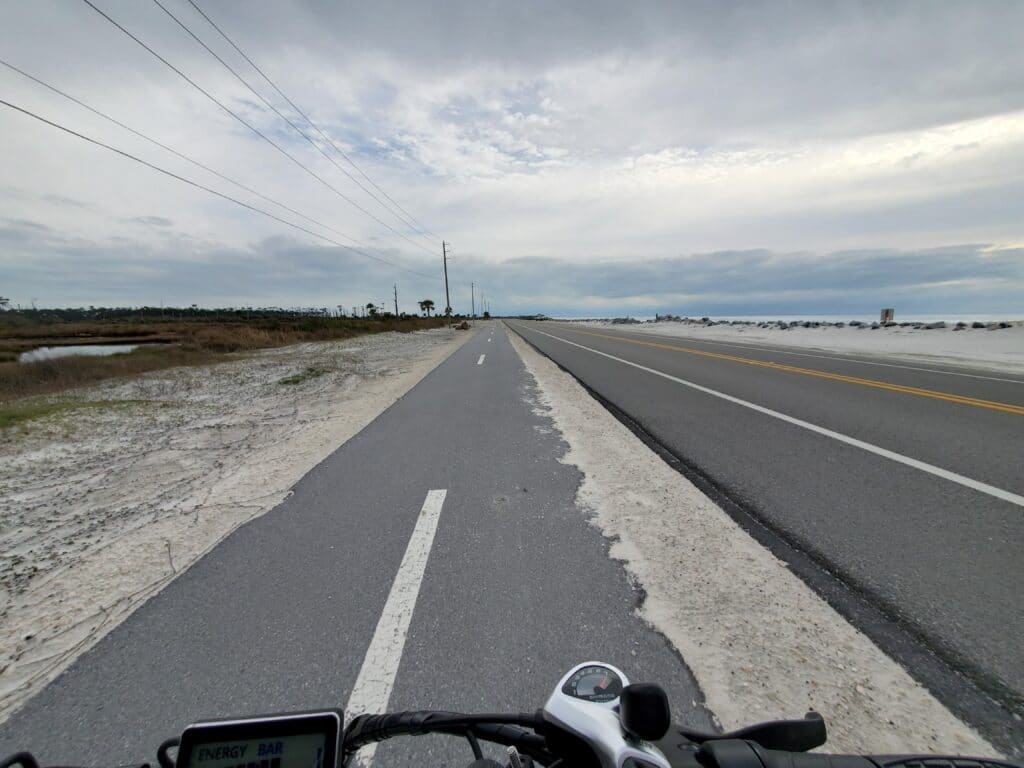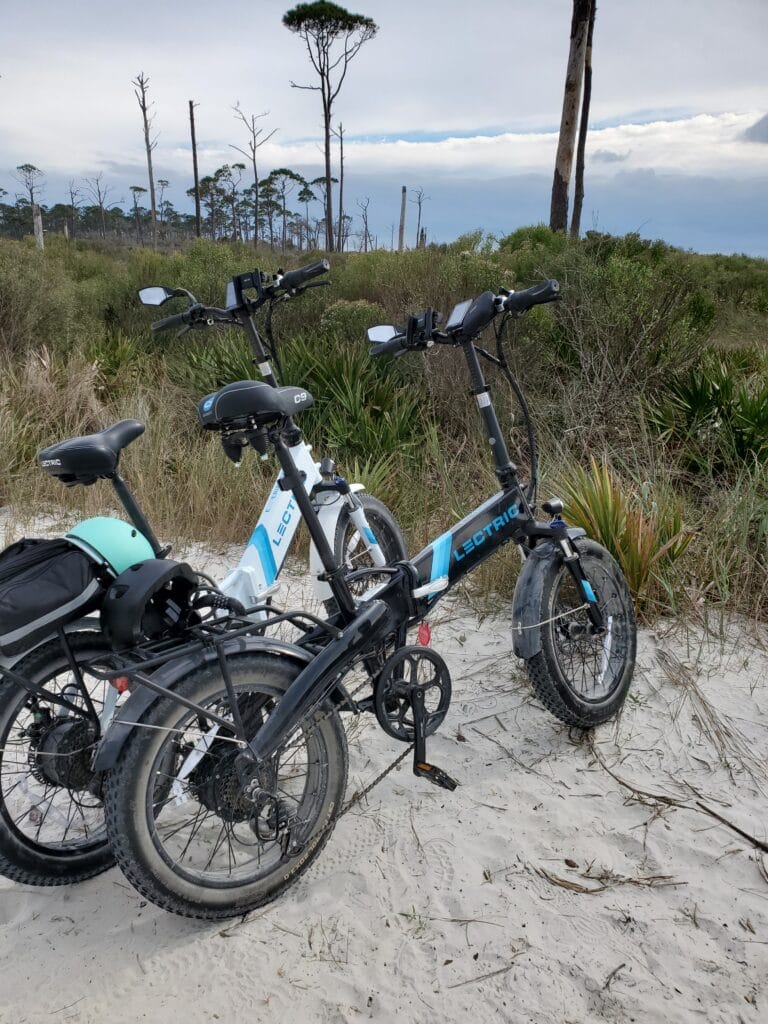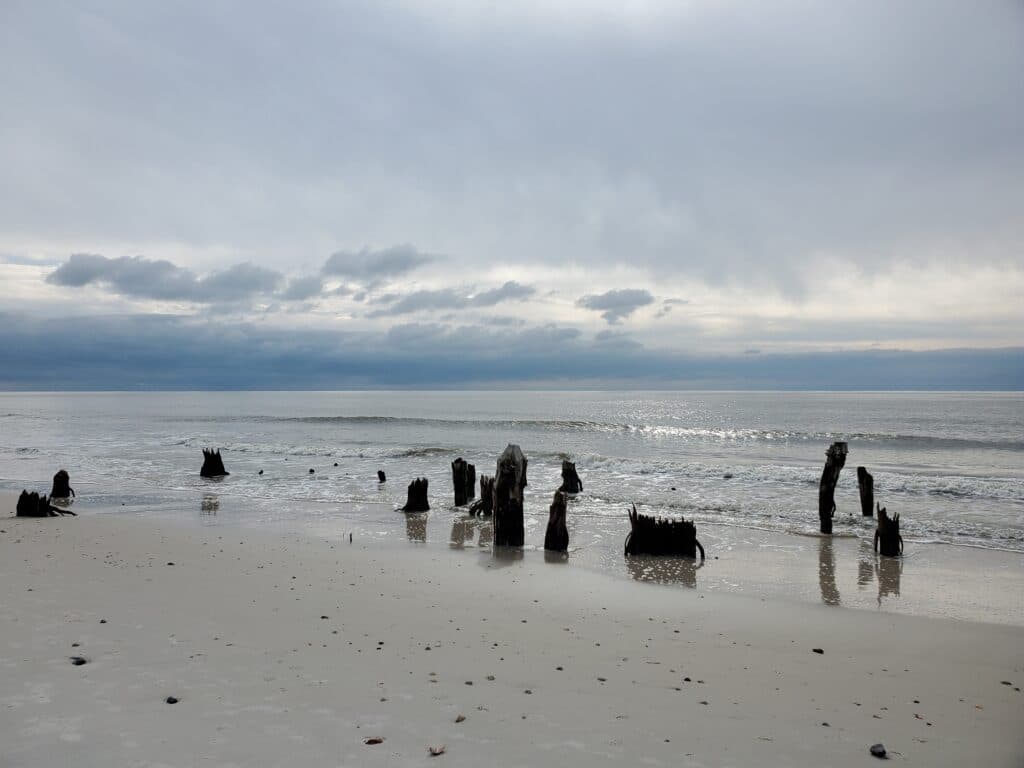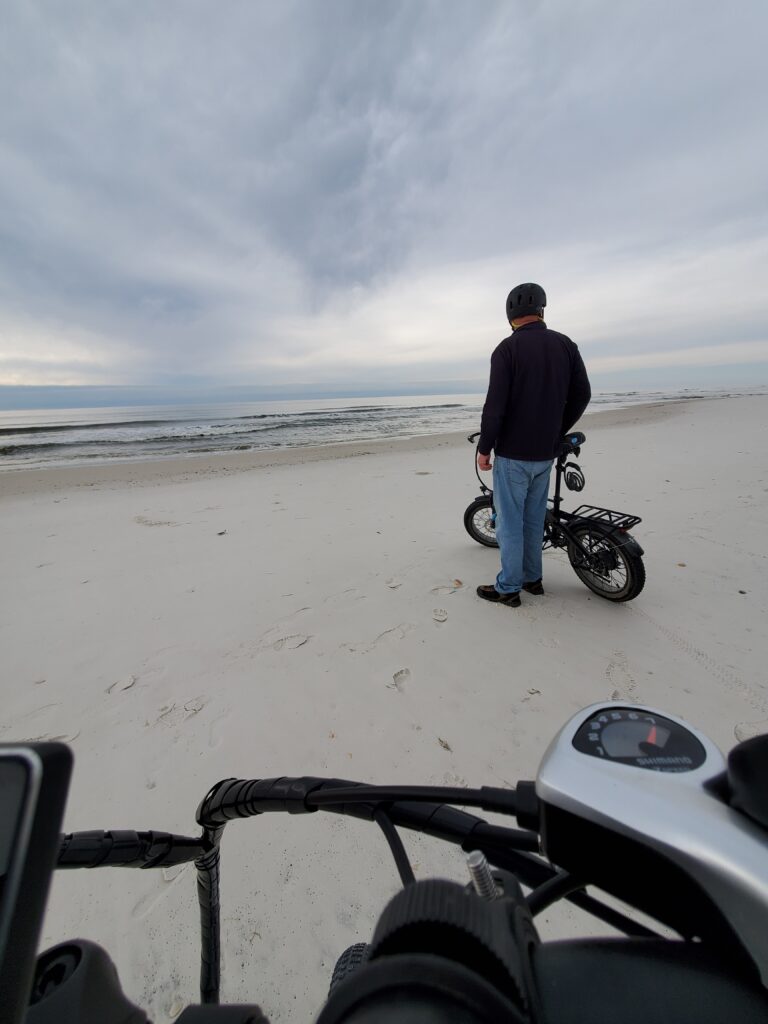 Parking was easy and free, as we parked at Salinas Park Bayside and hopped on our bikes to ride on Cape San Blas. Our first stop was Stump Hole. There was a place for us to park our bikes and walk out onto the beach area. I would not recommend trying to ride any bicycle in this area, as the stumps are prevalent. Peachy's Beach Eats was not open on the day of our ride, which was a little disappointing, as I had a hankering for one of their tasty tacos.
You can stop as often or as little as you like, as you ride. About 7 miles into our ride, we did find an area of the beach that was bike friendly. We rode for a little bit, as this was the first time we had ridden our ebikes on the beach. It was nice to get a feel for it and to know that it can be done.
Exploring Nature in Gulf County

The Friends of St. Joseph Bay Preserves, Inc. is a non-profit that pours its heart and soul into protecting the St. Joseph Bay State Buffer Preserve and St. Joseph Bay Aquatic Preserve.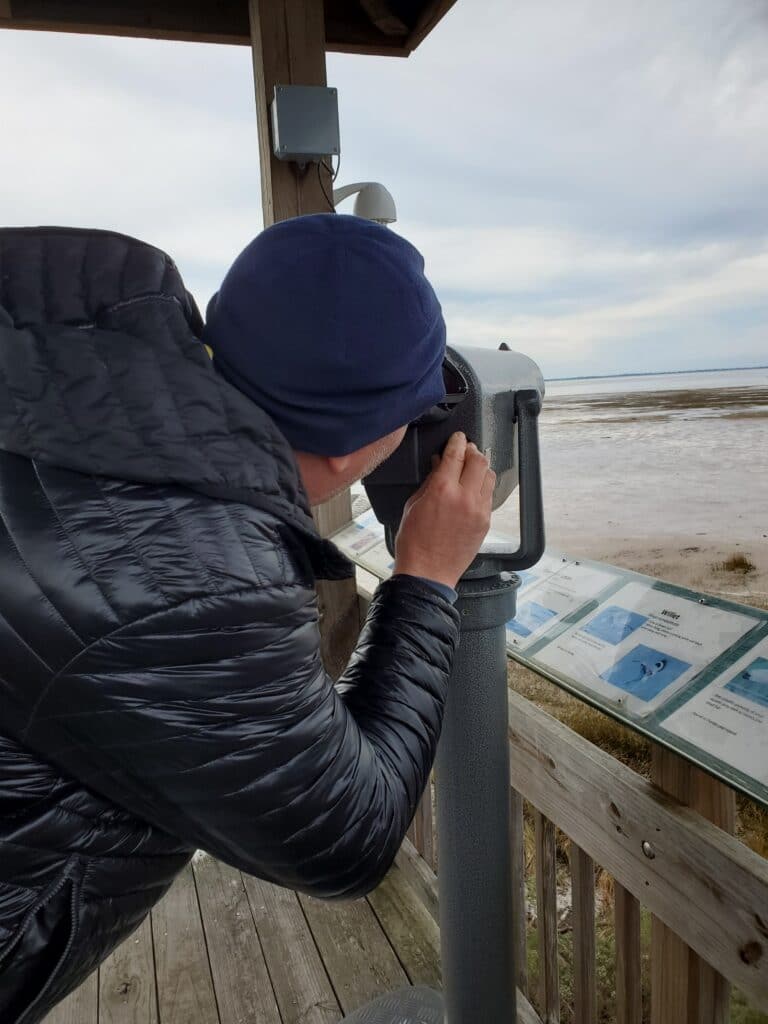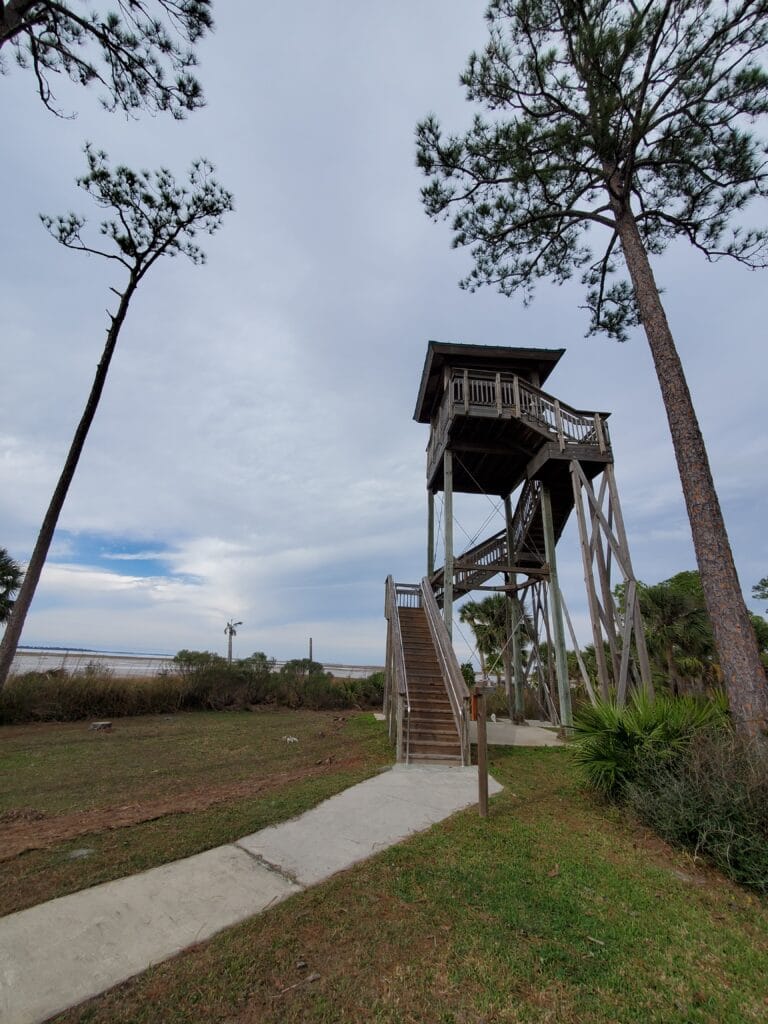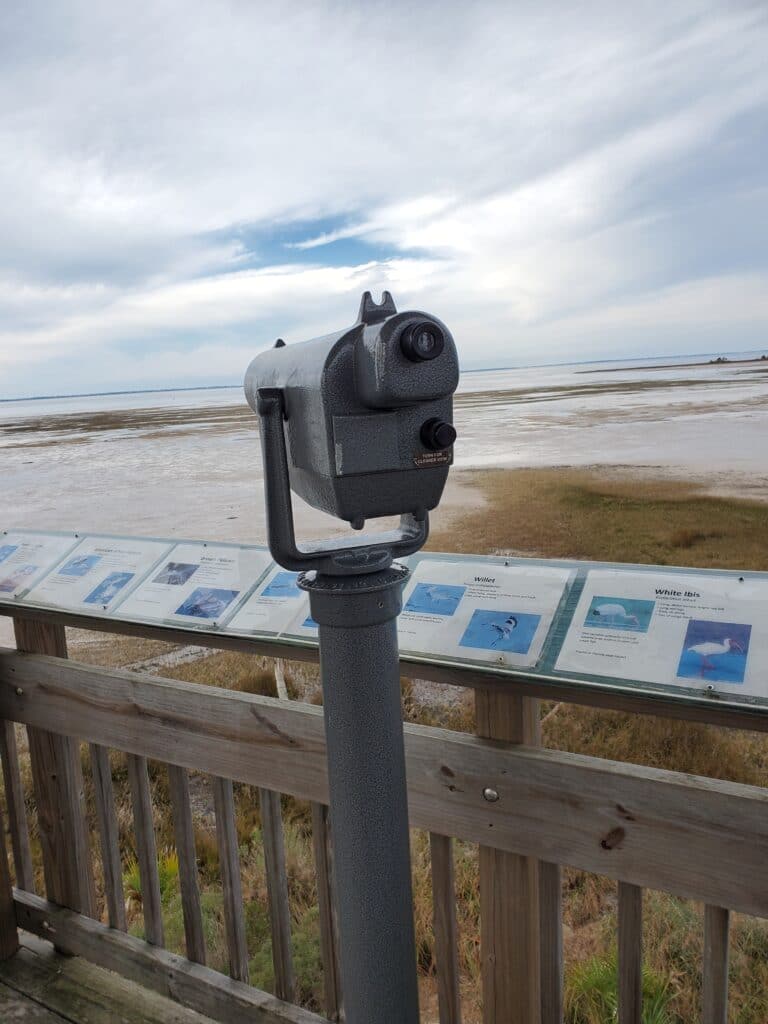 The visitor center and observation tower are both incredible places to visit. The views from the observation tower are magnificent views of the bay area. If you enjoy nature and water views, you will love this attraction in Gulf County.
Book a Guided Fishing Trip in Gulf County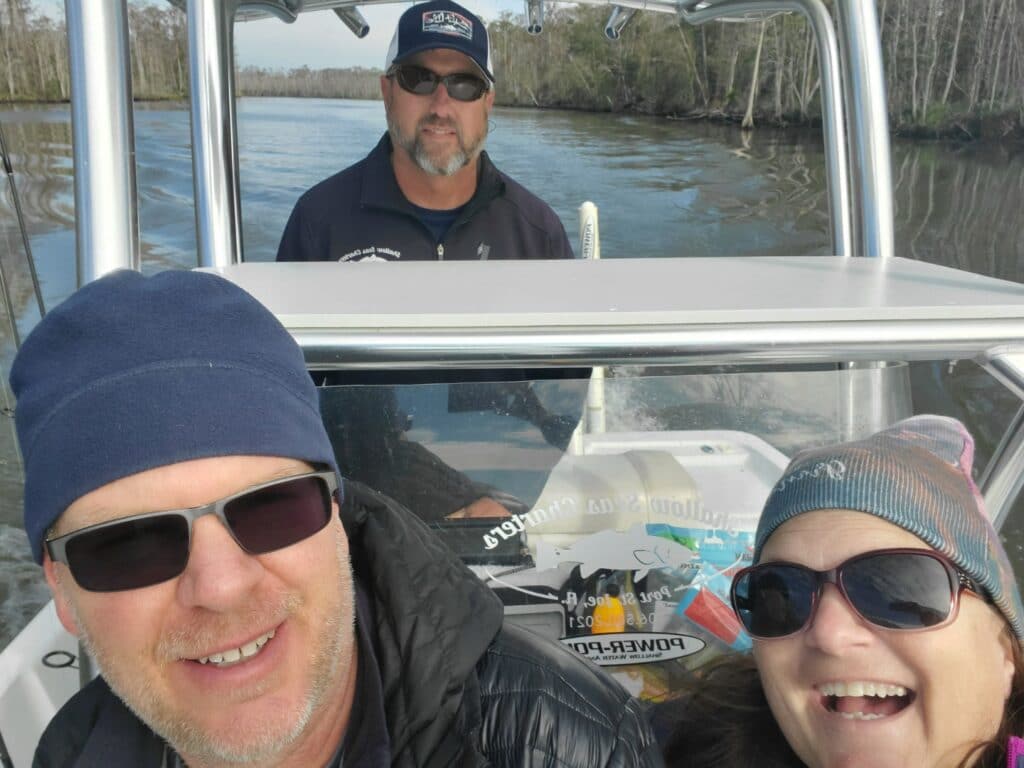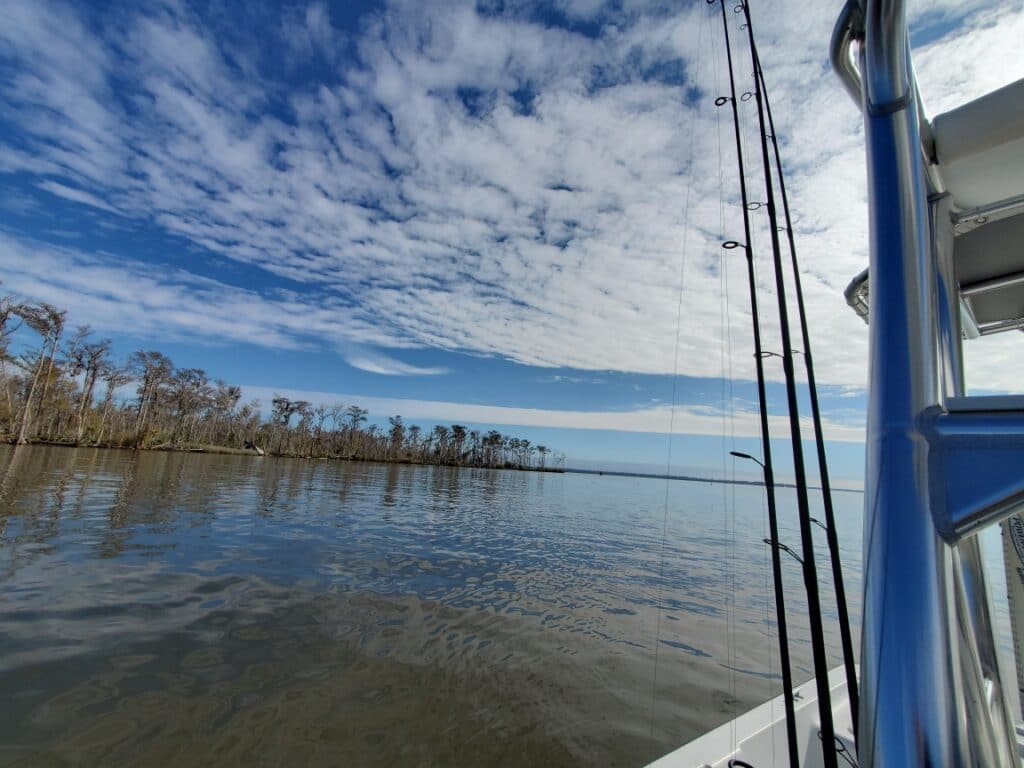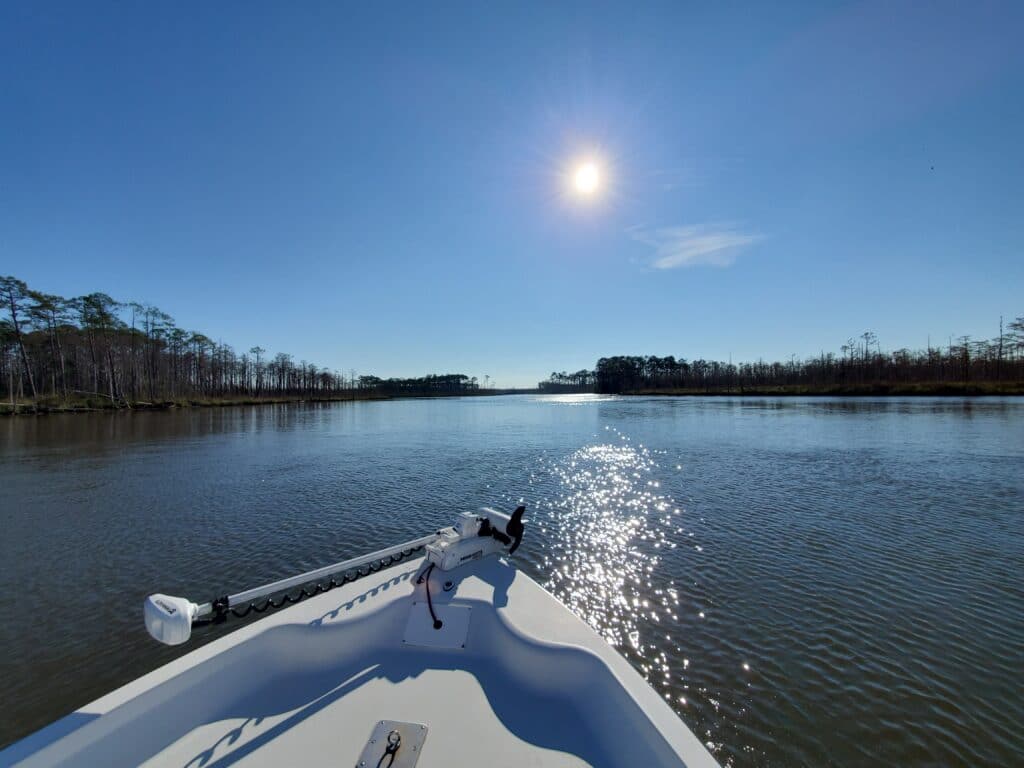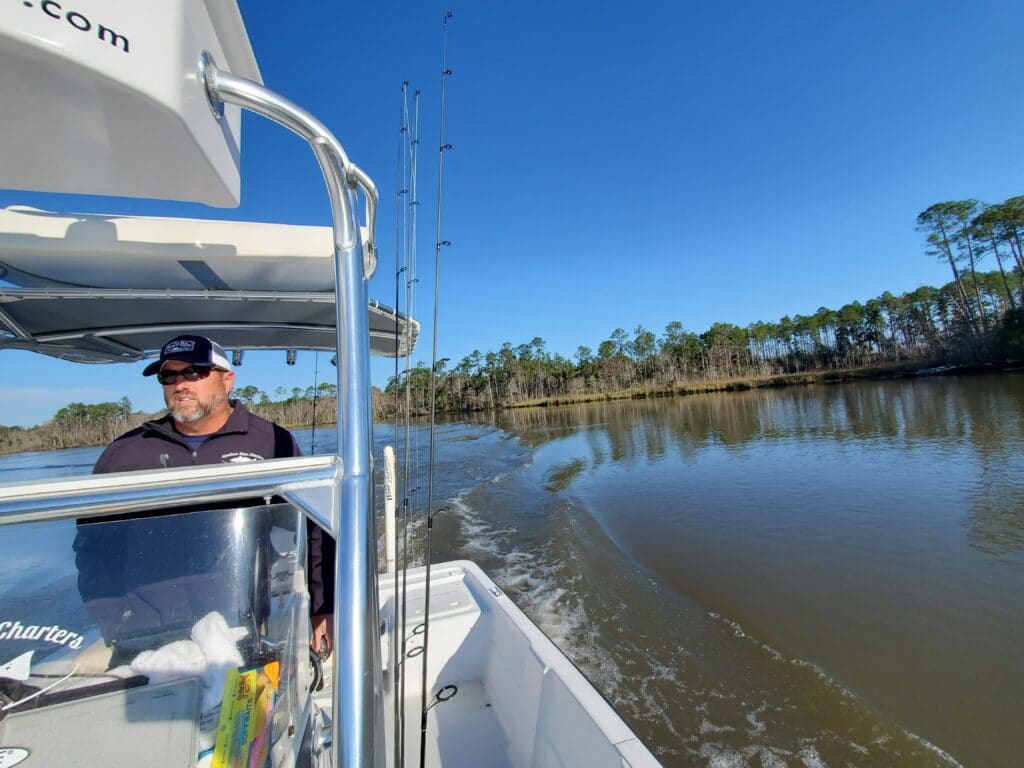 Shallow Seas Charters is ready to guide you on your dream fishing trip. The weather did not cooperate on our visit to head out into the bay in Port St. Joe, but we were delighted to take a boat ride down the Intercoastal waterway and river system. Our guide, Lee, had incredible knowledge when it comes to life on the river and the area. If fishing isn't your thing, you can also book a scalloping trip, snorkeling adventure and even a sunset cruise. The choices seem endless, when it comes to so many things to do in Gulf County.
Fishing is the most popular activity for patrons of Shallow Seas Charter. Your group can have up to four people and all of your fishing gear is provided, as you fish with Shallow Seas Charters. If you have a child or grandchild that enjoys fishing, a fishing trip with Lee would make for the most memorable Christmas gift, ever.
Where to Grab a Quick Lunch in Gulf County
There are several dining establishments to visit in Gulf County. One of our favorite quick noon meals was at the Uptown Raw Bar & Grill. We were in between outdoor activities on the day we ate here and a quick lunch was calling. I had the grilled chicken sandwich and it hit the spot.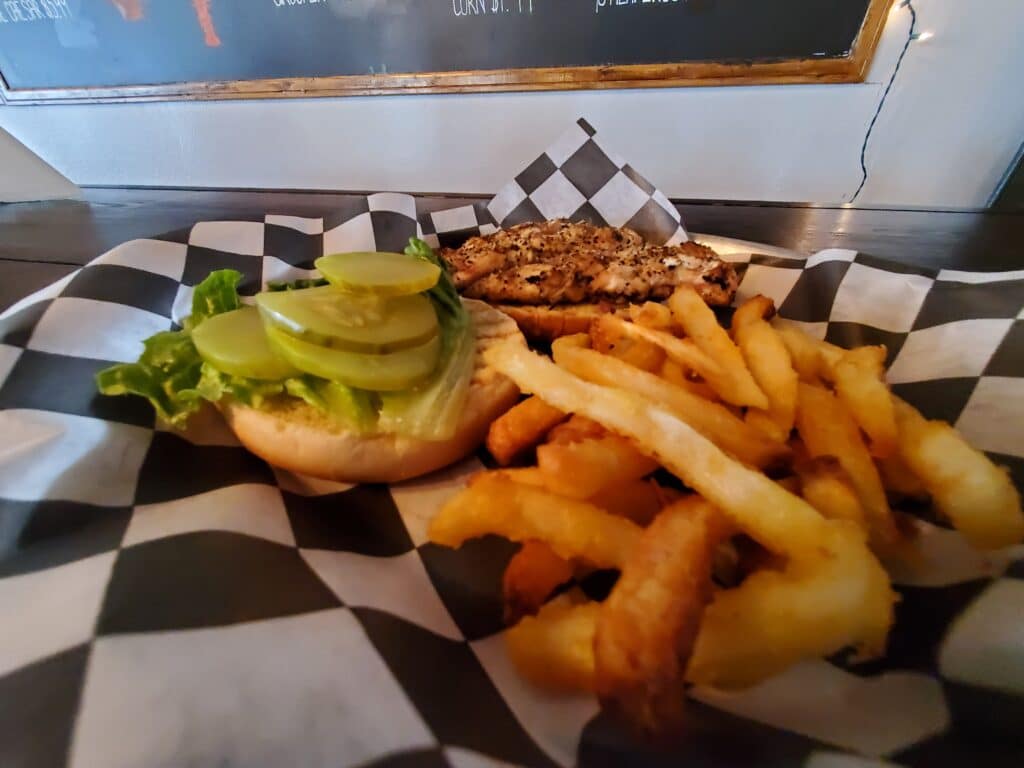 You can enjoy seafood, burgers, and just about anything you can imagine in this popular downtown restaurant. The Uptown Raw Bar & Grill is also a short walk, as in 2 minutes from the Port Inn & Cottages.
More Reasons To Visit Gulf County, Florida
Gulf County, Florida, did not disappoint us on our most recent visit. We enjoyed the great outdoors and fell in love with the quiet all around us. The ability to slow down and enjoy life is what Port St. Joe, Florida, and the area is all about. If you are longing for a slower pace and an opportunity to be near the water, Gulf County, Florida, is calling your name.
The following two tabs change content below.
SaraB
Sara is a travel enthusiast that resides in North Iowa. You can find her traveling where the plane, train, ship, or car will go. Are you looking to take a road trip? Sara has solutions for you!