Make Northwest Wisconsin Your Epic Getaway in the Midwest
Washburn County, Wisconsin, is one of those destinations you will fall in love with on your first visit. You will never be bored on your visit with several things to do in Northwest Wisconsin. Shell Lake turns out to be one of the best fishing lakes in Wisconsin. Who knew?
This beautiful area of Wisconsin is a short two-hour drive from the Twin Cities and an easy drive from North Iowa. If you enjoy the great outdoors, this area of Wisconsin is screaming your name. I was invited to be a part of the Wisconsin Governor's Fishing Opener in Shell Lake, and wow, am I glad I said, "YES!" It's not every day that I get to meet a governor face to face. Here are some of the best things to do for an epic Wisconsin outdoor adventure.
Outdoor Fun In Iowa State Parks
*Full Disclosure: I was hosted by the tourism office of Washburn County, Wisconsin in early May. As always, my opinions are mine and nobody else's.
Fishing On Shell Lake
The town of Shell Lake is home to Shell Lake, a 2513 acre lake in Washburn County, Wisconsin.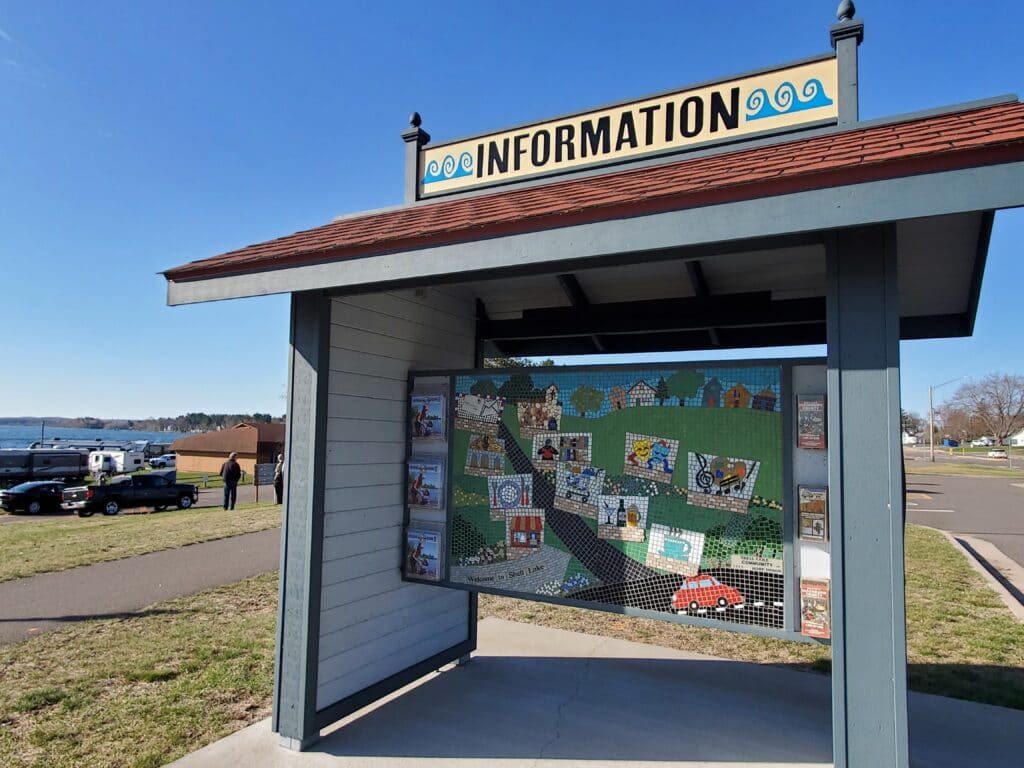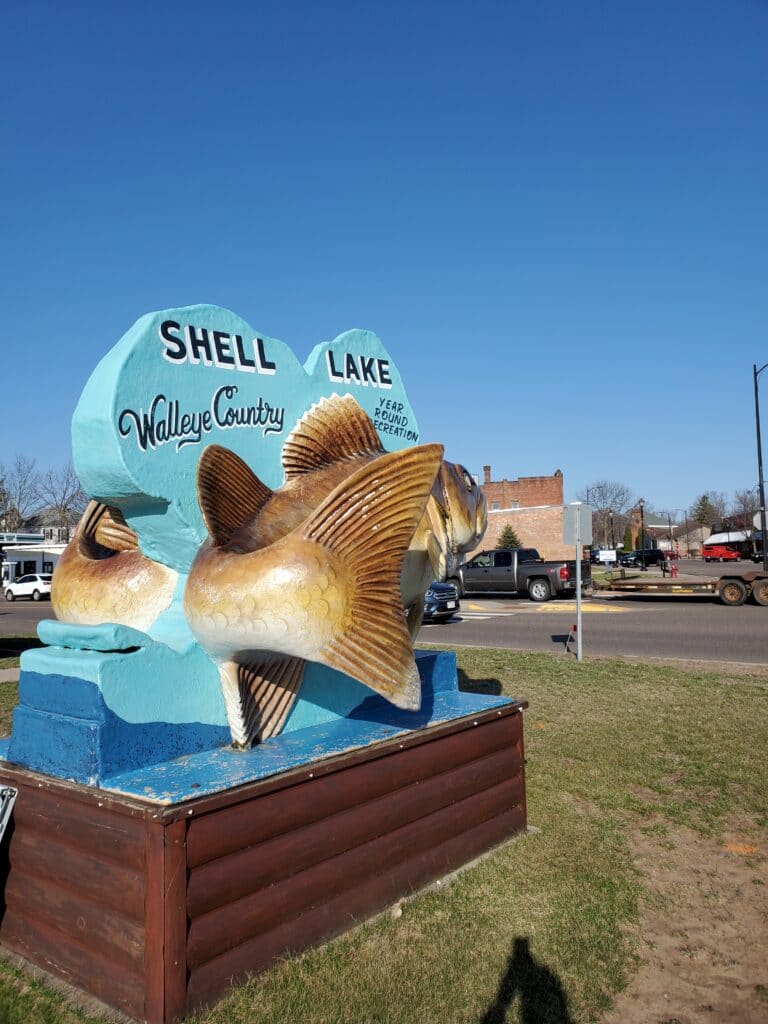 I had the pleasure of fishing with Dax's Fishing Guide Service, an expert fishing guide in Northwest Wisconsin. Much to our liking, we did catch a nice fish on the chilly morning of the Wisconsin Governor's Fishing Opener. Within a few minutes on the lake, I quickly realized that a fishing guide makes all of the difference when fishing on a lake you don't know very well. Dax knew where to find the fish, as he understood wind speed and everything that an expert fisherman must know. He was constantly analyzing the water and the winds, making our experience a successful fishing trip.
Explore Iowa With 100 Things To Do In Iowa Before You Die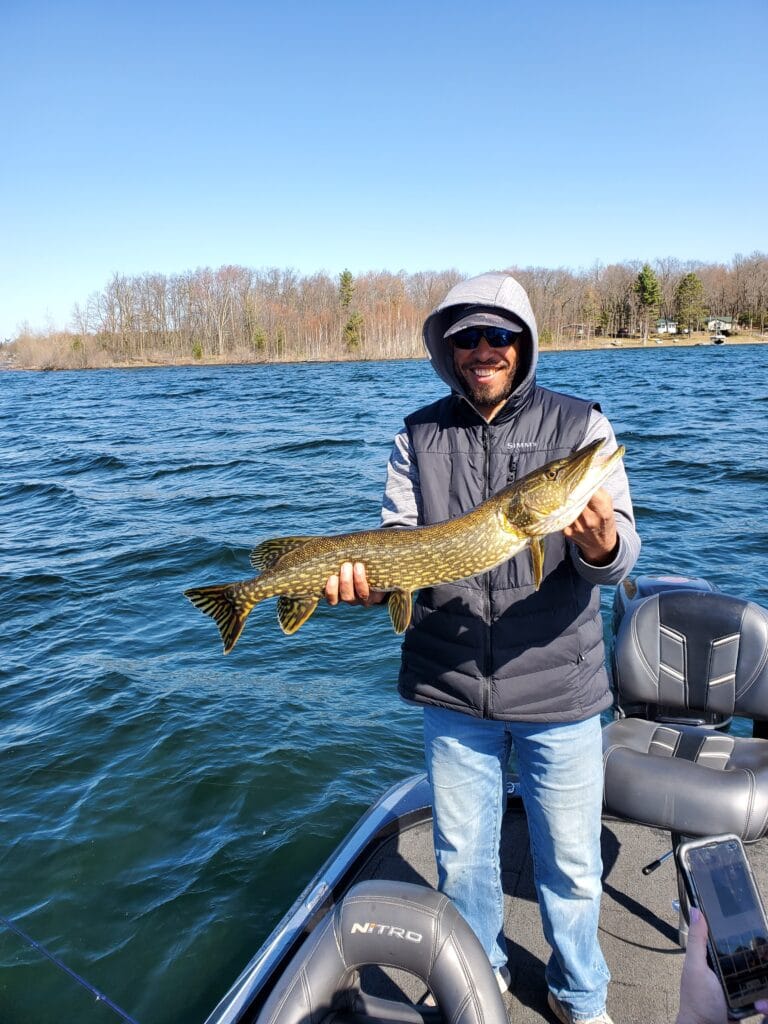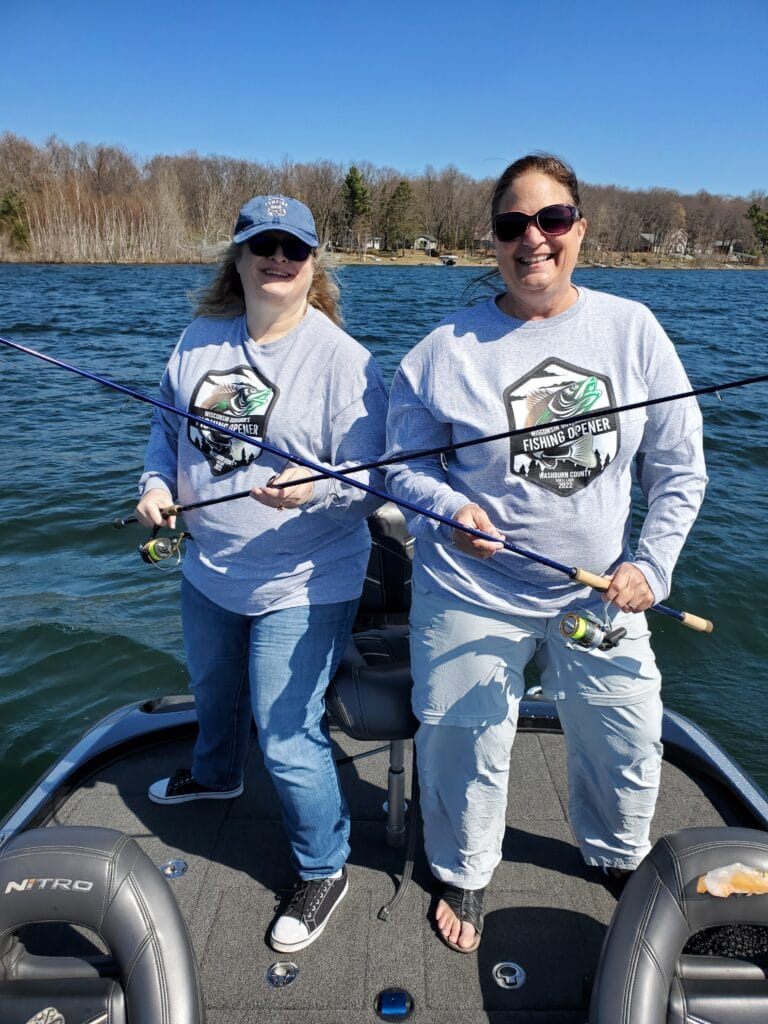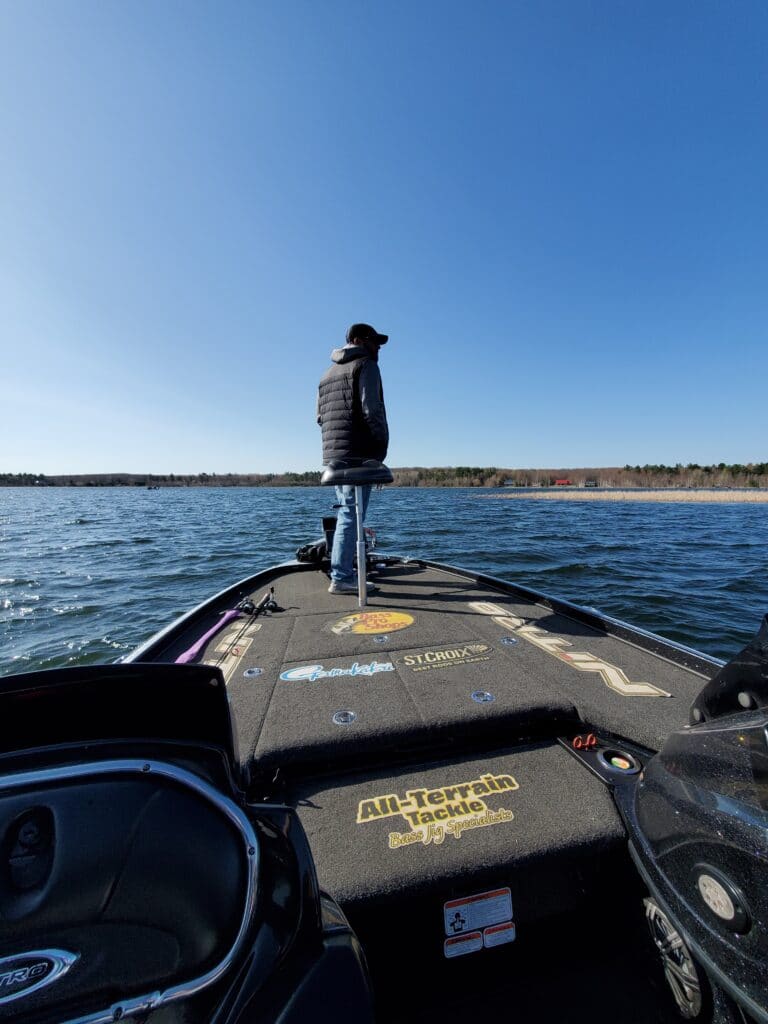 And really, at the end of the day, it's about catching the big one, right? If you know me, you know that I'm not a patient person, but I held my own on this day.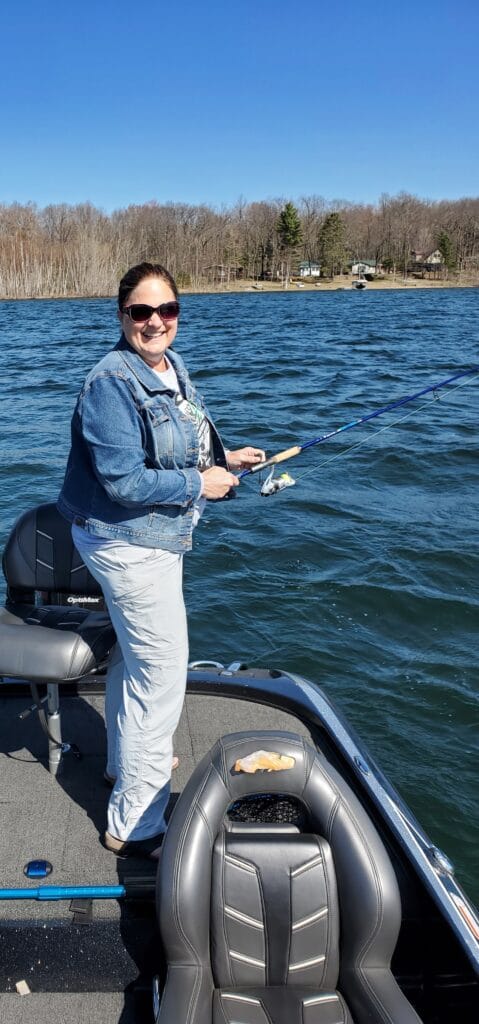 And one more thing to top off your epic fishing experience in Northwest Wisconsin. Make sure you bring a friend fishing with you. Wisconsinite, Dannelle of Traveling Cheesehead completed my Wisconsin fishing experience.
Return of the American Road Trip
The Wisconsin Canoe Heritage Museum
Before you venture out on a lake in a canoe, I'd highly suggest that you visit the Wisconsin Canoe Heritage Museum. The eclectic canoes will inspire you to appreciate the work that goes into making a canoe.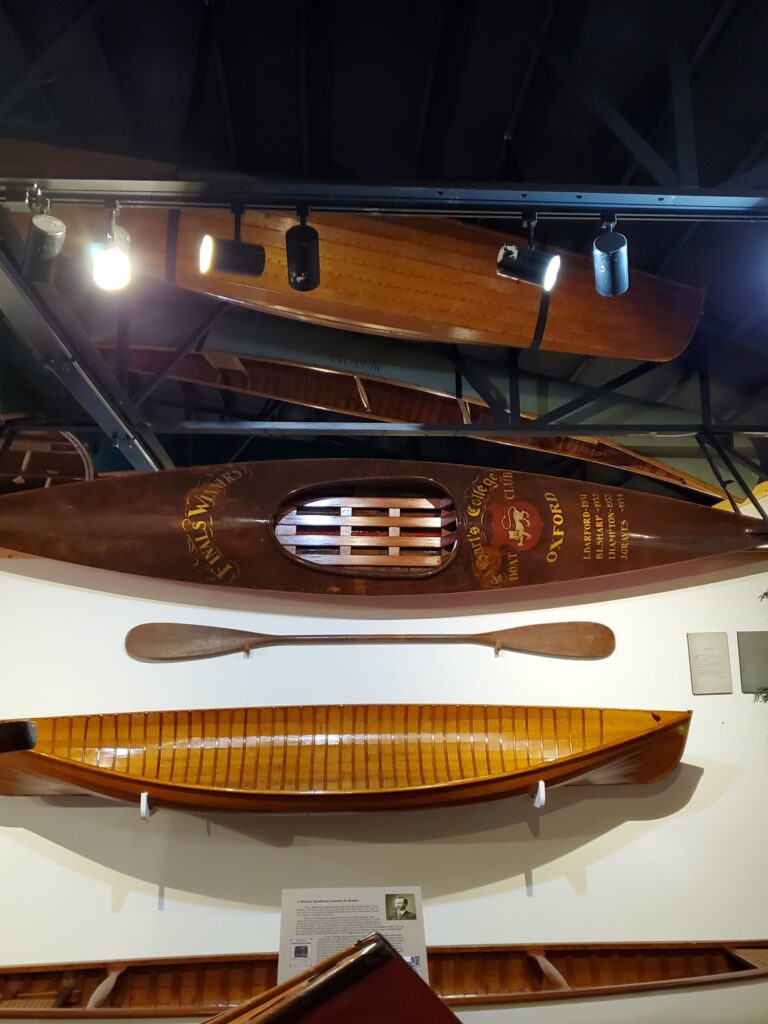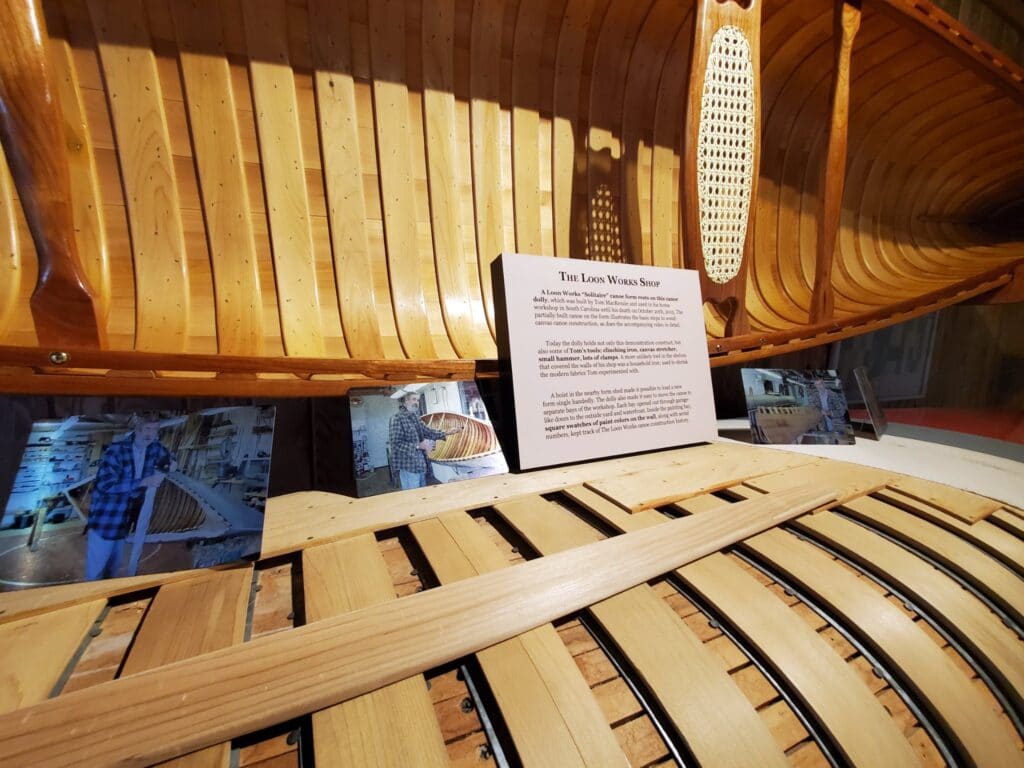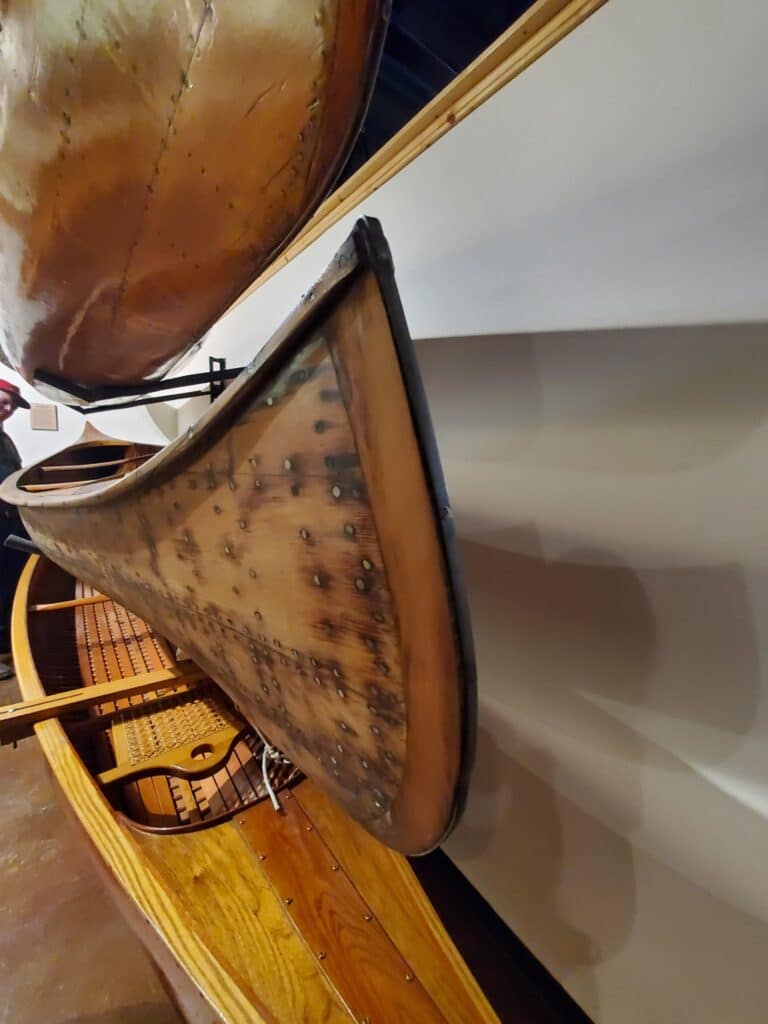 There's even a 2,500-square- foot canoe shop in this museum. When you become a museum member, you have access to this fun, creative area. I had no idea there were so many different types and styles of canoes in the world. This museum opened my eyes to a new appreciation of canoes.
Board The Wisconsin Great Northern Railroad
The Wisconsin Great Northern Railroad offers a birds-eye view of several places in Northwest Wisconsin. Are you in need of a little R & R? The wine & cheese train ride is a great way to spend any afternoon. Find your seat in the Sky Parlour for an epic view of the landscape on your train ride. This train ride is 2 hours in length, and it's a great couples experience. If pizza is your thing, book a trip on the Family Pizza Train that lasts for 1 1/2 hours.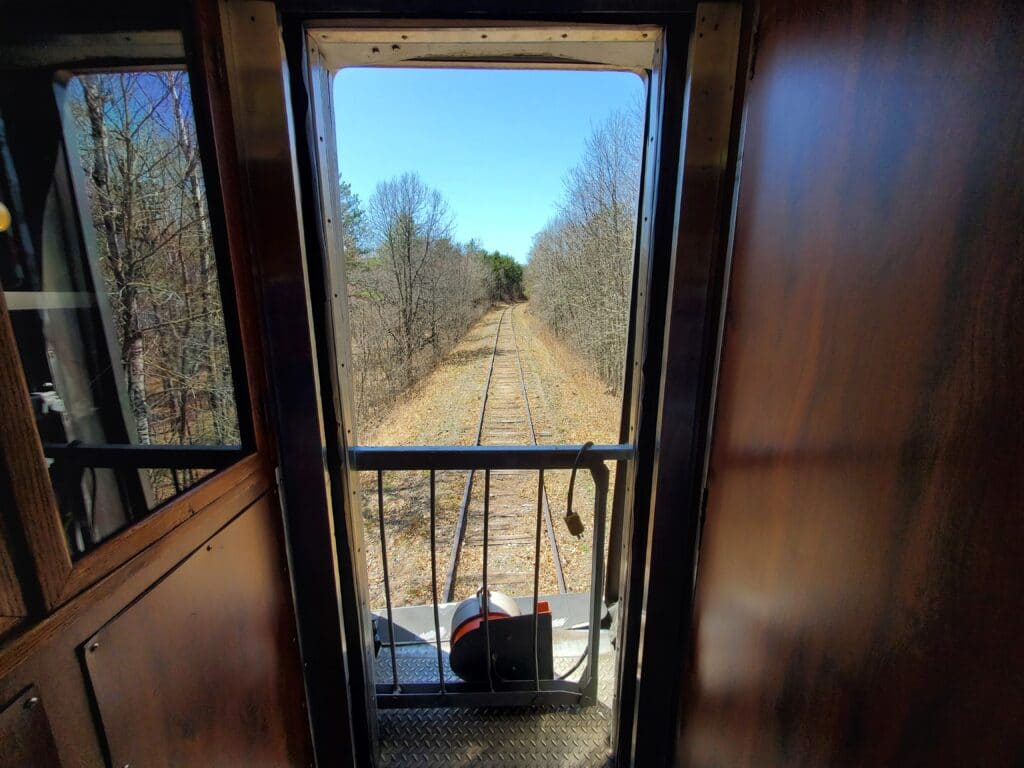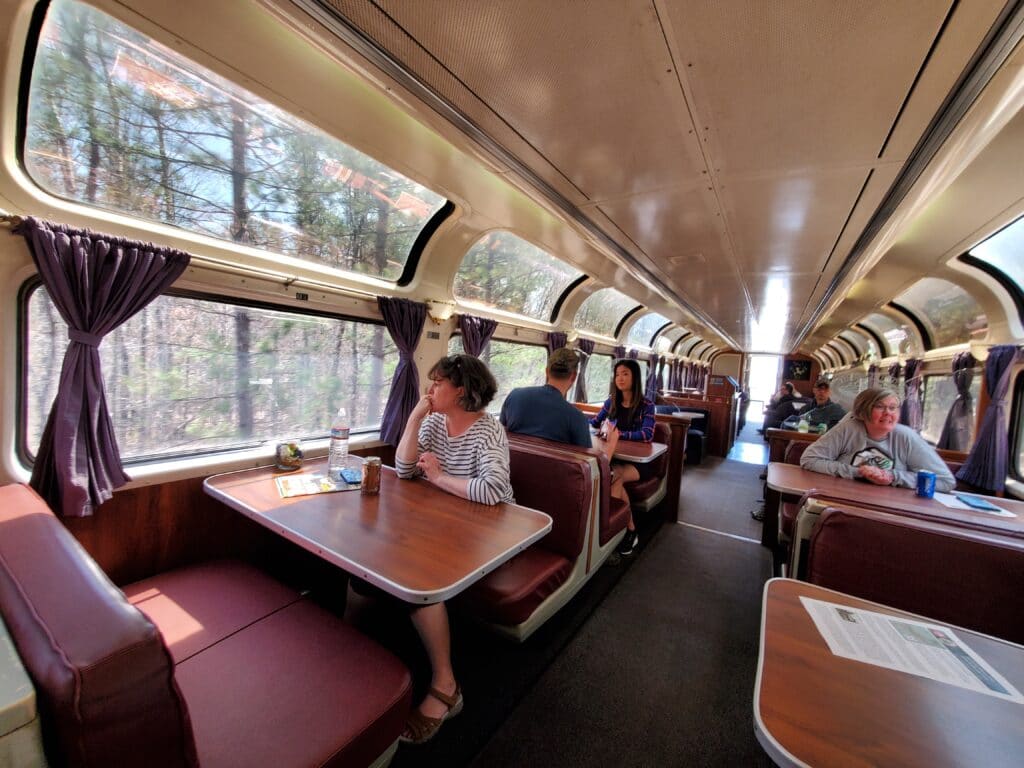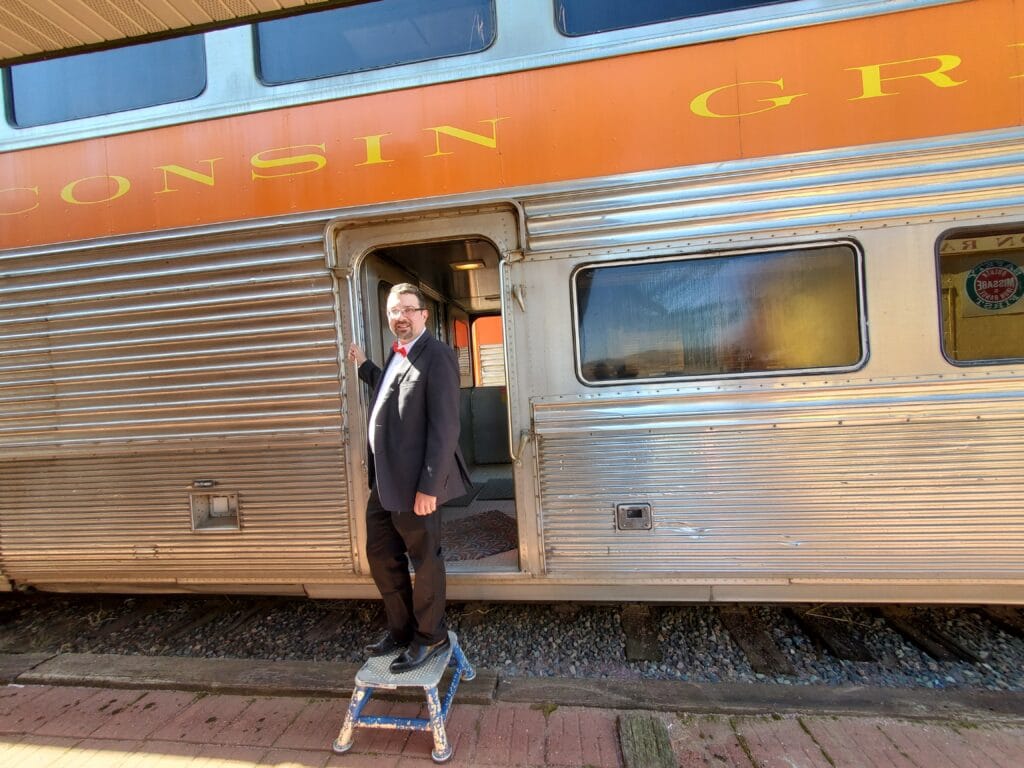 I was pleasantly surprised to learn that the Wisconsin Great Northern Railroad offers America's only moving Bed & Breakfast Train. This experience includes dinner, a train ride, a night on a train, and breakfast in the morning before you depart for the day. A night on the train has been calling my name since my visit. Can you tell that I loved the train ride in Northwest Wisconsin.?
Visit the Tommy G. Thompson State Fish Hatchery
I was fascinated with the Tommy G. Thompson State Fish Hatchery in Spooner. This facility collects more than 100 million fresh eggs in the wild and incubates the eggs inside the fish hatchery.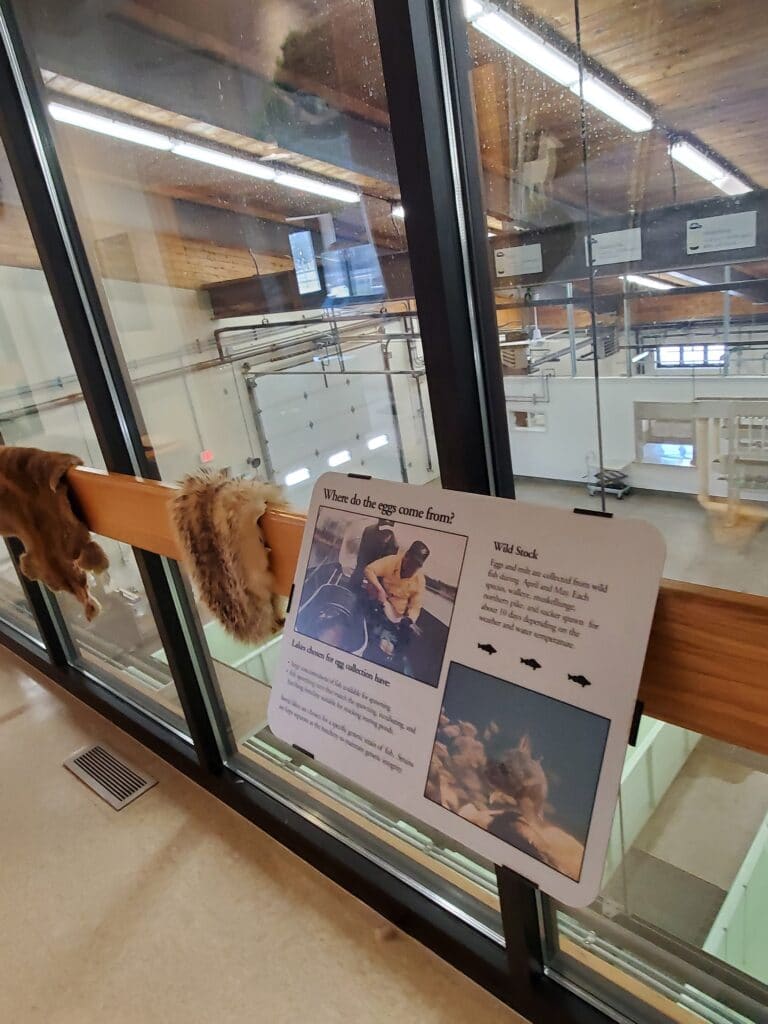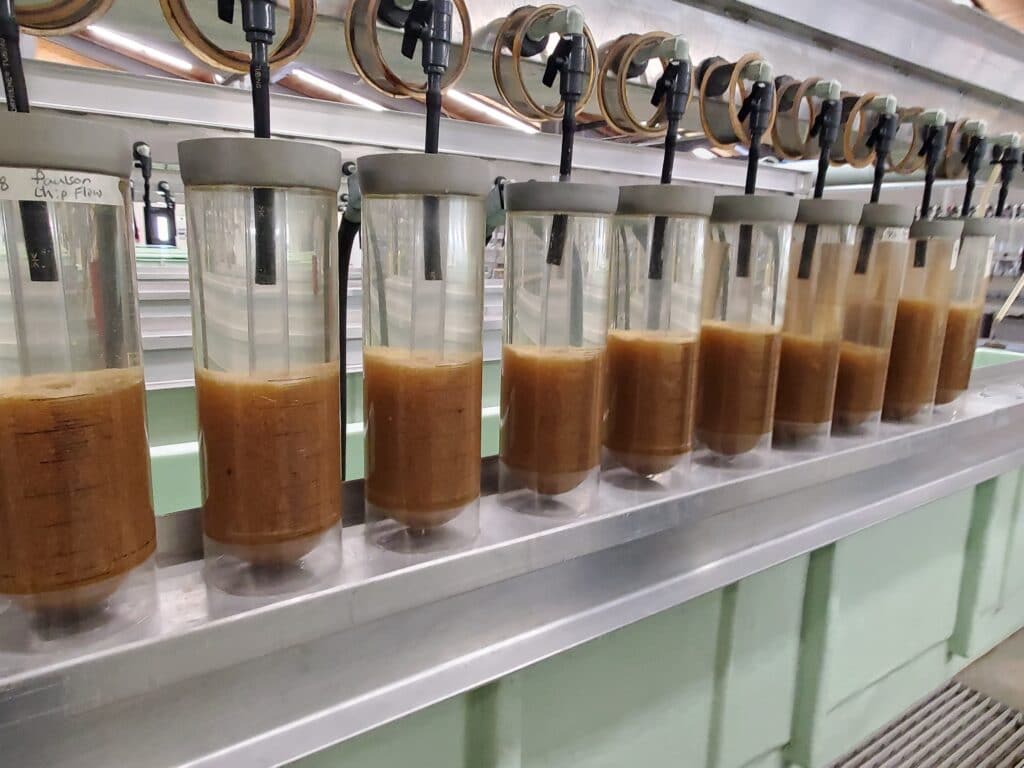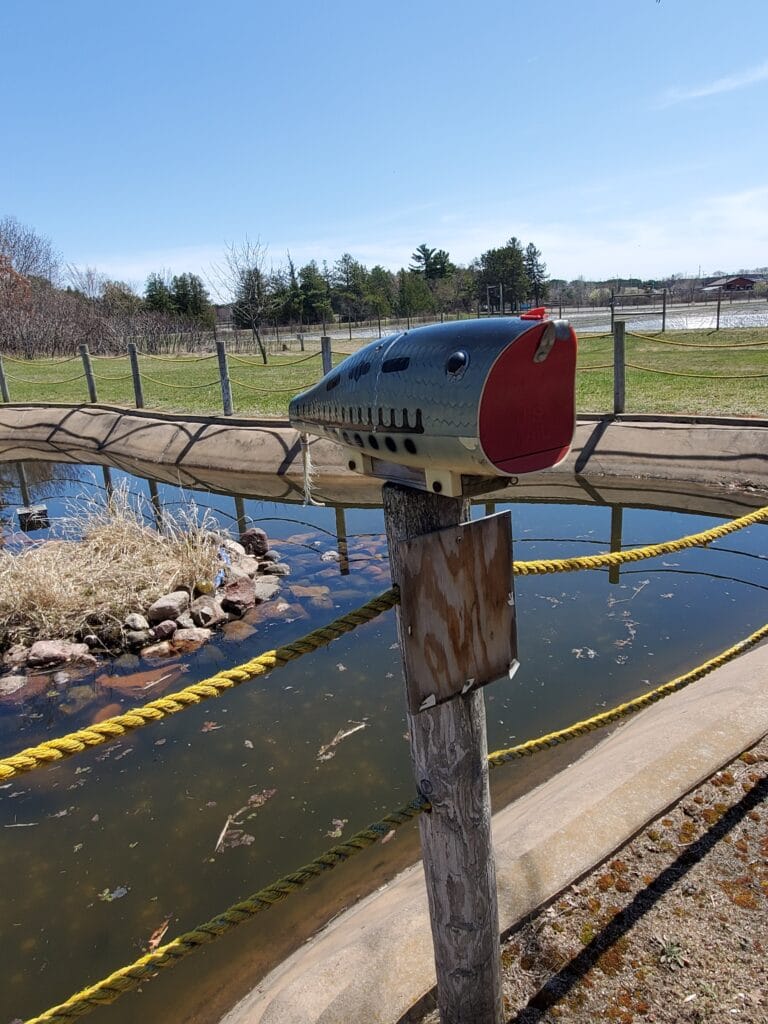 The time of year you visit will depend on what you see and experience. The fish hatchery is one of the best free educational experiences in Northwest Wisconsin. The visitors center is typically open during the week from 8:00 am to 3:00 pm. Free guided tours are given every Tuesday and Friday at 10:00 am and 3:00 pm during the summer. You will want to visit their website to confirm the hours of operation as staffing fluctuates. Tip: If the visitor center is closed, stroll the outdoor grounds.
Lodging in Door County, Wisconsin
Bogging at Hunt Hill Audubon Sanctuary
I am still talking about how I went bogging at Hunt Hill Audubon Sanctuary. When I pulled up in the parking lot I saw buildings that were well kept and it appeared to be a camp. Turns out, kids do camp here and it's an off the beaten path for hiking in the area.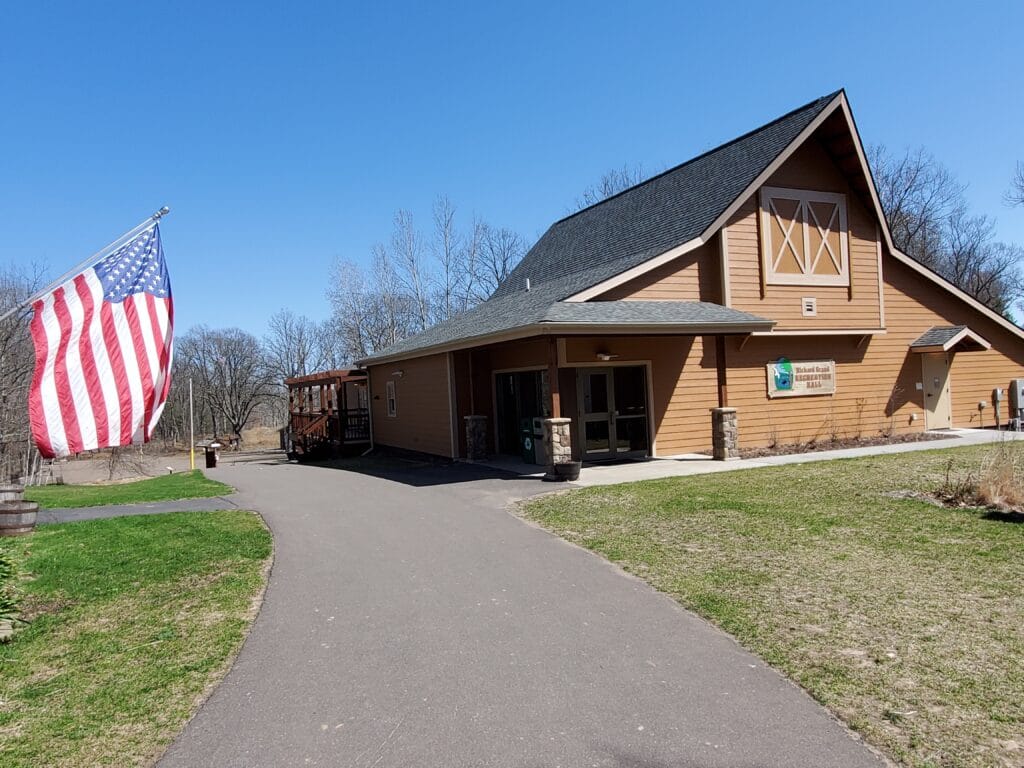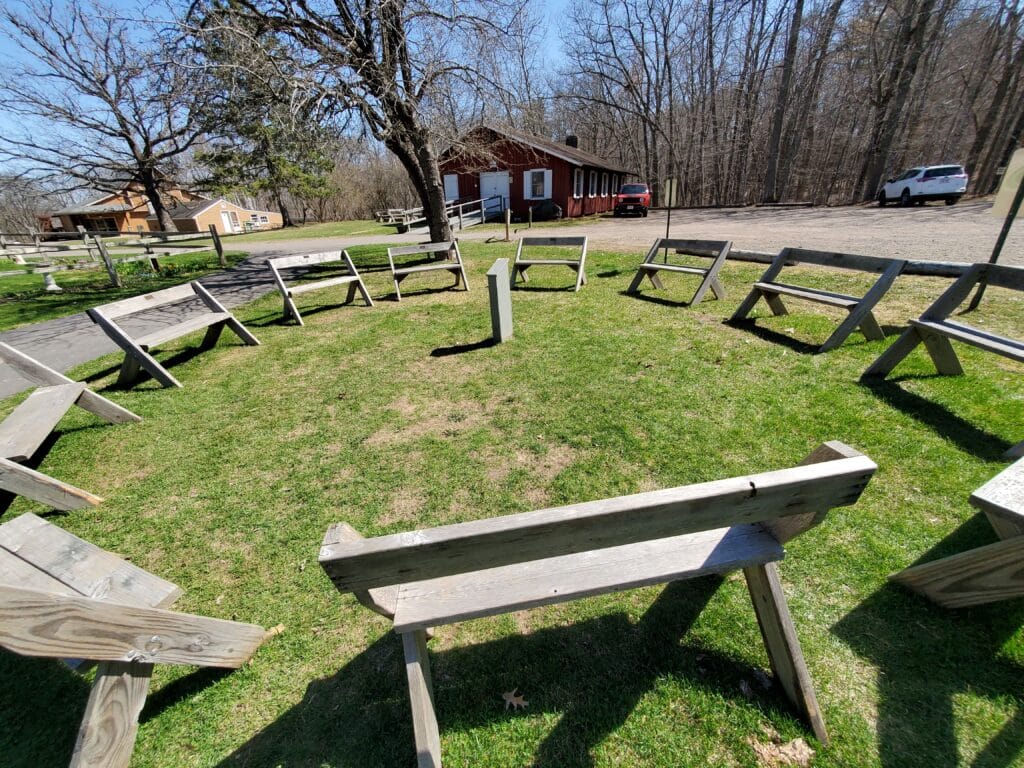 A highlight for me was hiking the trails. I was on the trails with Nikki Janisin, the Executive Director. She was enthusiastic and a wealth of knowledge. A short walk into our hike, we came across a sign that said Bog Trail. She asked me if I wanted to go, I said, "Sure."
If you do take the Bog Trail, you do need someone from the staff of the Hunt Hill Audubon Sanctuary to take you through the bog. I had always read about bogging and I was intrigued. Thankfully it was a "warm" day for early May in Wisconsin. The water was chilly and the boards were what I thought, wobbly. At one point, I had a little frog hopping on my foot, which led me to believe I had done this the right time of year. Warmer weather will bring more critters crawling through the bog, which I am not a fan of.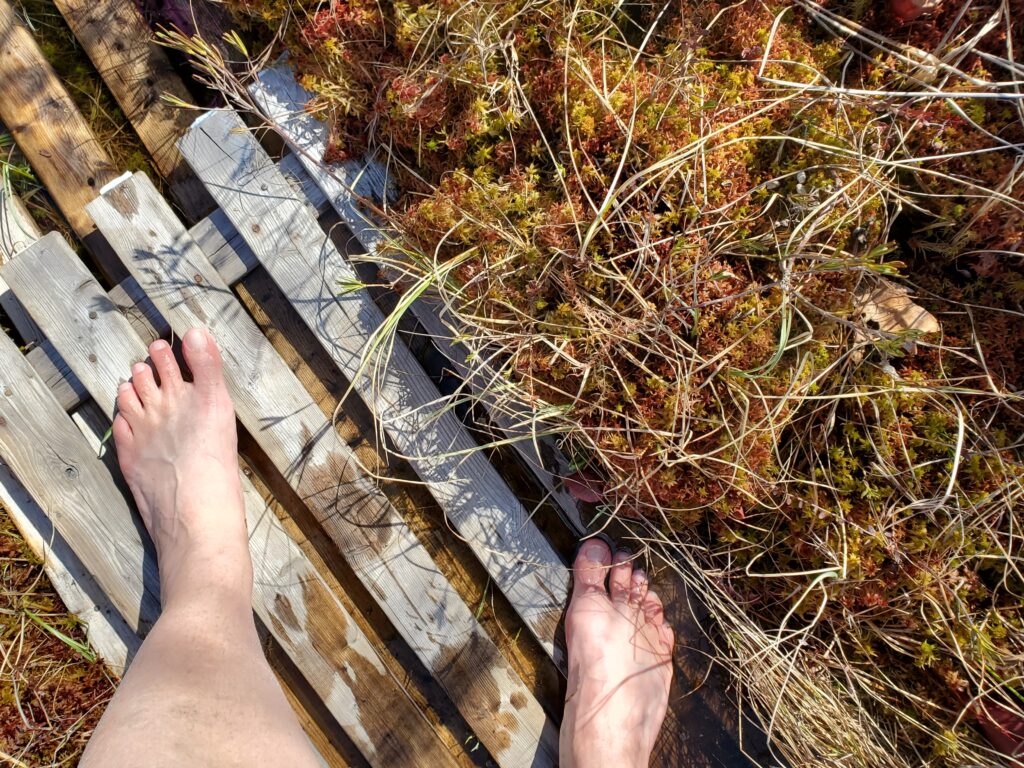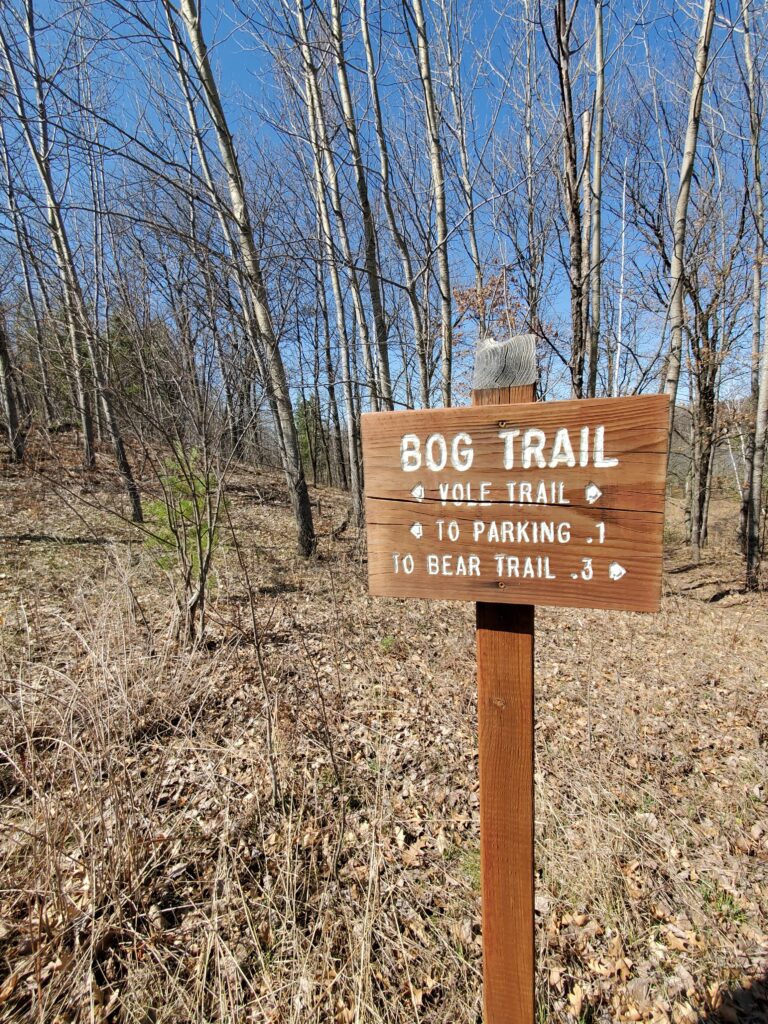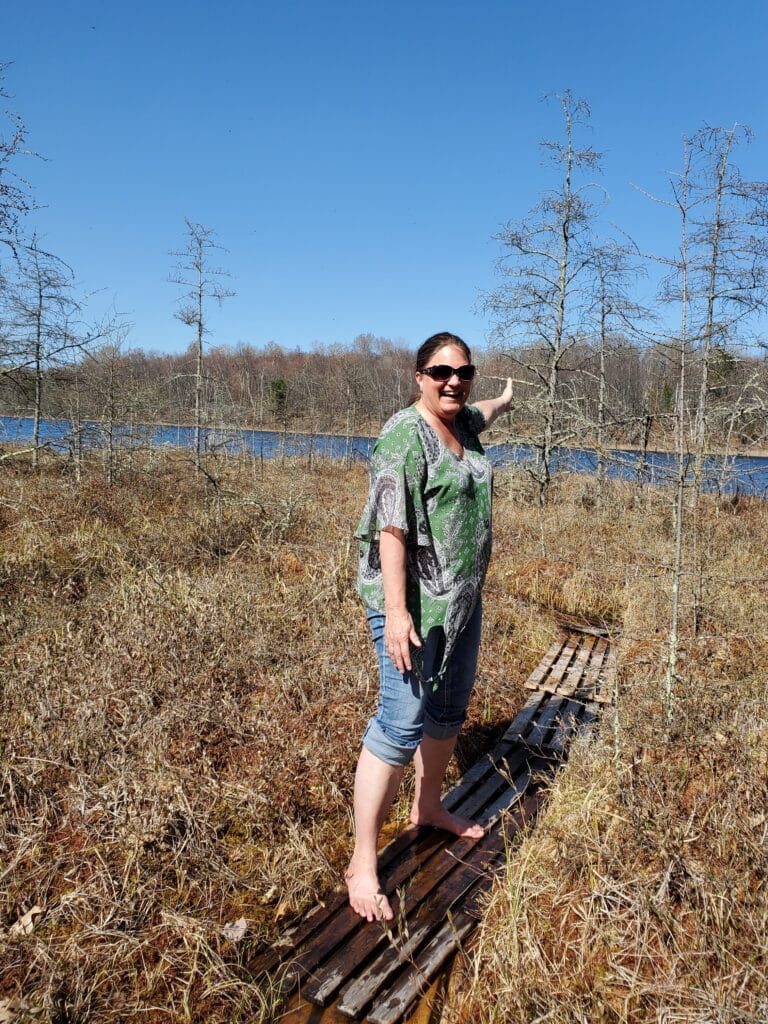 I do want to return to Hunt Hill Audubon Sanctuary to do more hiking. I have been told by several people that the trails in this area are some of the best in the Midwest. Best of all, it's free!
Stay at a First Class Resort
Explore Heartwood Resort near Trego, Wisconsin, in Washburn County. This resort is on 700 private acres in the wilderness in Northwest Wisconsin. If you enjoy kayaking, riding ATV trails, tubing, fishing, and anything related to the great outdoors, Heartwood Resort is for you. Take a stroll through the grounds after the sun sets and look up for an incredible view of the night time Wisconsin skies.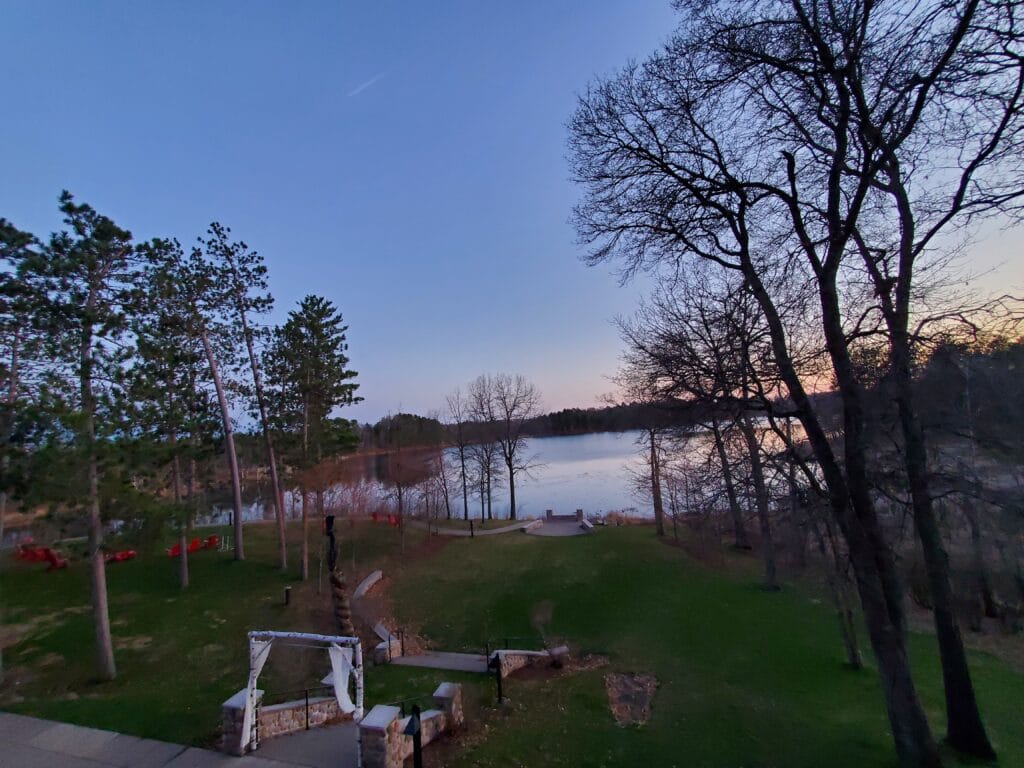 I had a room that had a view of the lake and I immediately fell into the nature experience. It was within two minutes that I realized I could hear every bird in the area. Heartwood Resort is a great base camp while you are in Washburn County. Are you planning an extended family vacation? Heartwood Resort is ideal for this type of family gathering.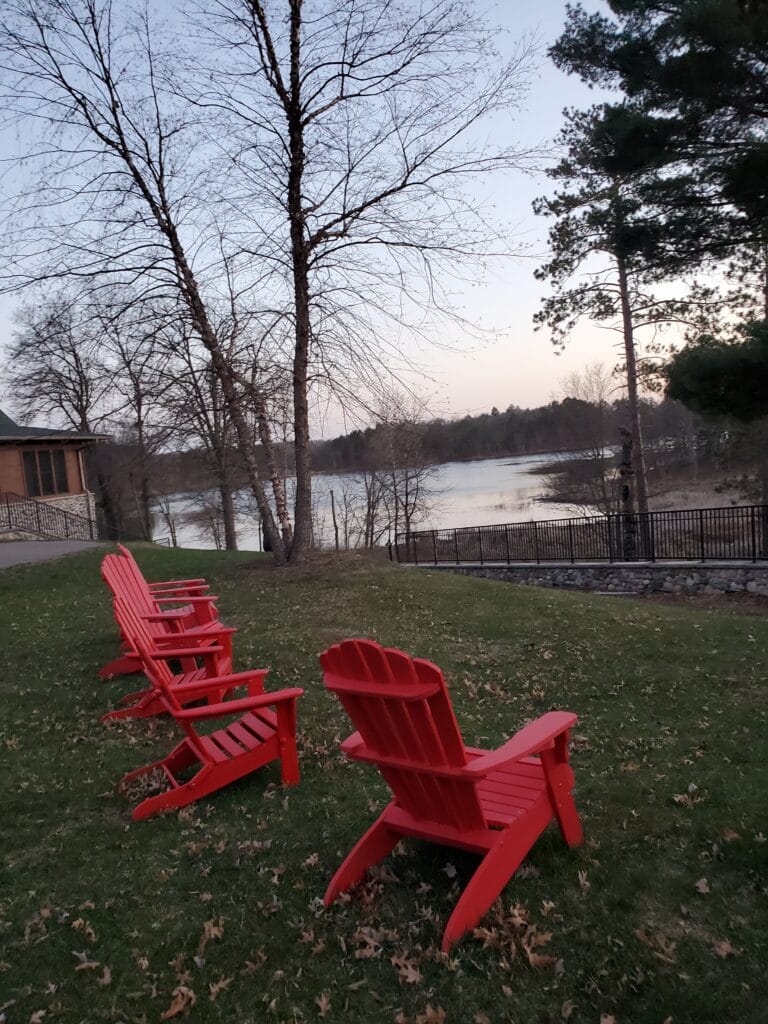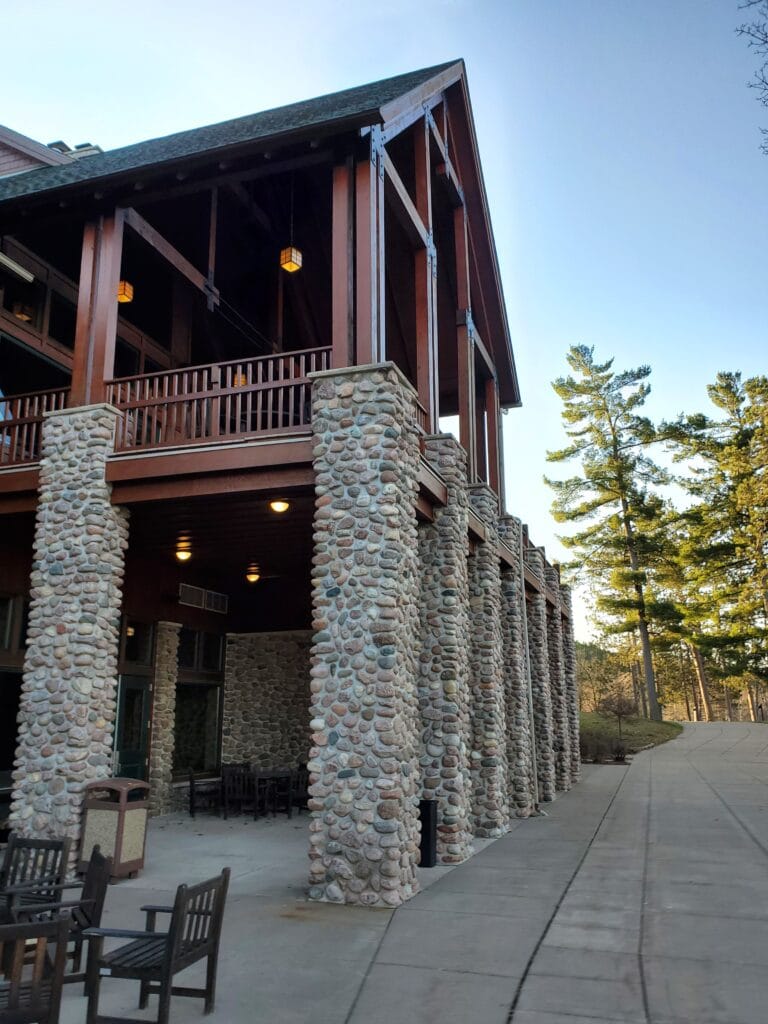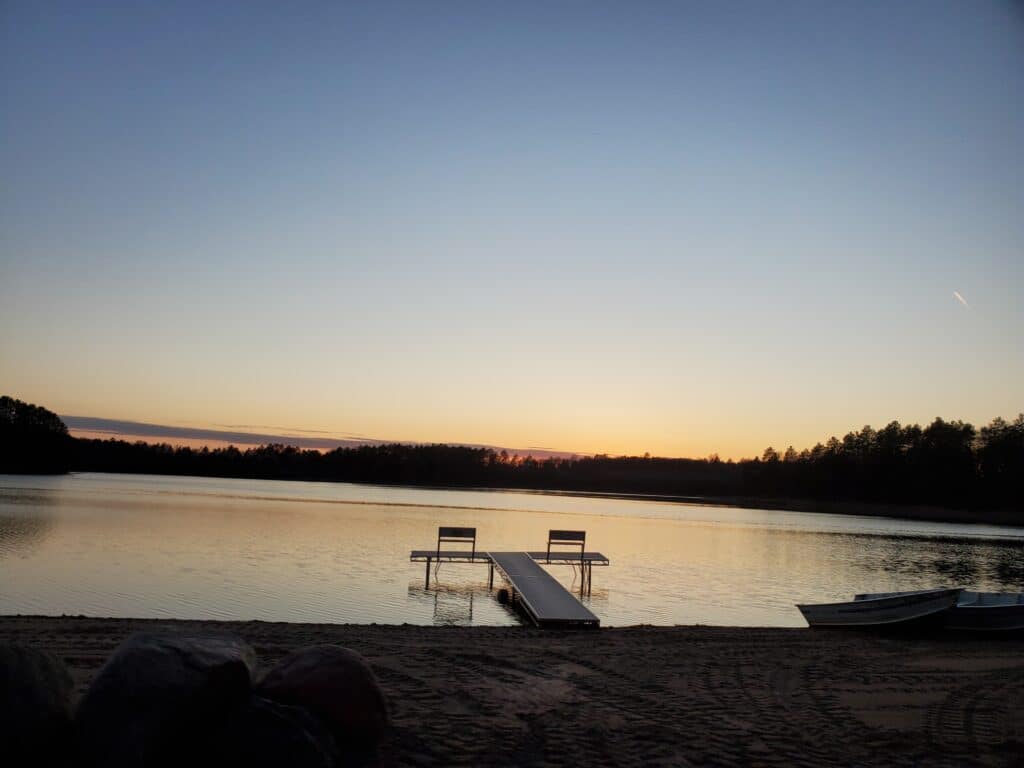 You will want to enjoy a great meal at Pine Lodge Restaurant, and you can thank me later for your epic experience. On my visit, I had an opportunity to sample their summer menu. It was incredible, as the chef knew how to cook some fantastic mouth-watering food.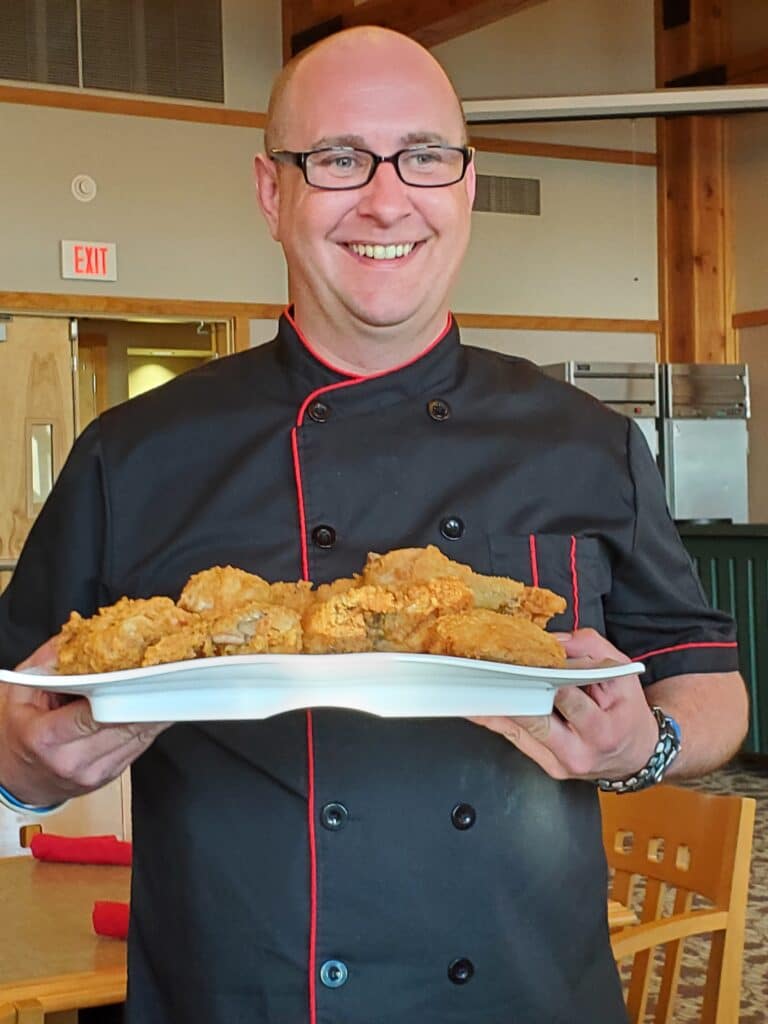 The view, delicious food, and the setting all made for a perfect meal. If you are not a guest of the resort you can also eat here. In fact, by dining in the restaurant, you will get a taste of the top-notch hospitality that Heartwood Resort is known for.
Overall, it's fair to say that Washburn County in Northwest Wisconsin surprised me. With so many things to do in Northwest Wisconsin, you need to plan your visit now.
The following two tabs change content below.
SaraB
Sara is a travel enthusiast that resides in North Iowa. You can find her traveling where the plane, train, ship, or car will go. Are you looking to take a road trip? Sara has solutions for you!