The One Museum In Iowa That You Need To Visit
Yesterday's Memories and Truck Museum is the one museum that you need to visit in Iowa. I have lived in Iowa all of my life and recently learned that this museum existed. How could this be?
*Thank you to Tour O'Brien County Tourism for hosting me and showcasing their county to me.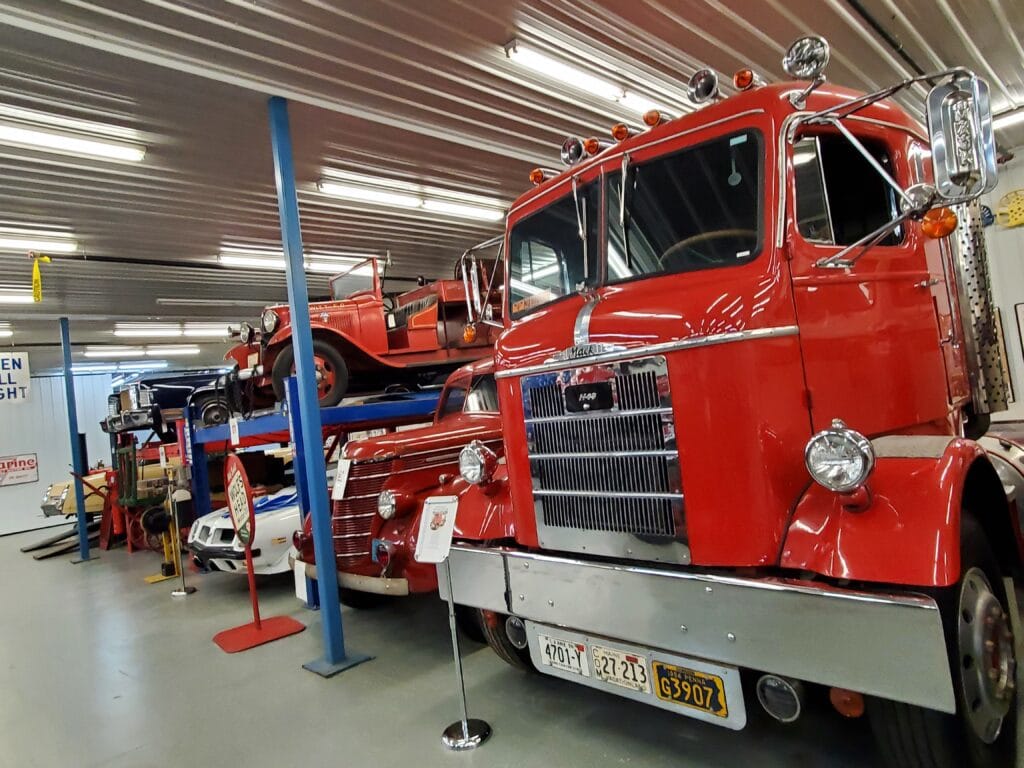 You can find this treasure in the small town of Sanborn, Iowa, right off of US Highway 18. If you enjoy any types of collections, you will find your time well spent at Yesterday's Memories & Truck Museum in Sanborn, Iowa.
Trucks On Display At Yesterday's Memories
With thousands of items on display, you will admire the beautiful trucks and cars that line the buildings. Yes, I said buildings, not building. The best way I can show you what this incredible attraction offers is to show you what I found. You can plan to spend hours visiting Yesterday's Memories & Truck Museum, as there is so much to see.
Discover Sanborn and other Midwest Towns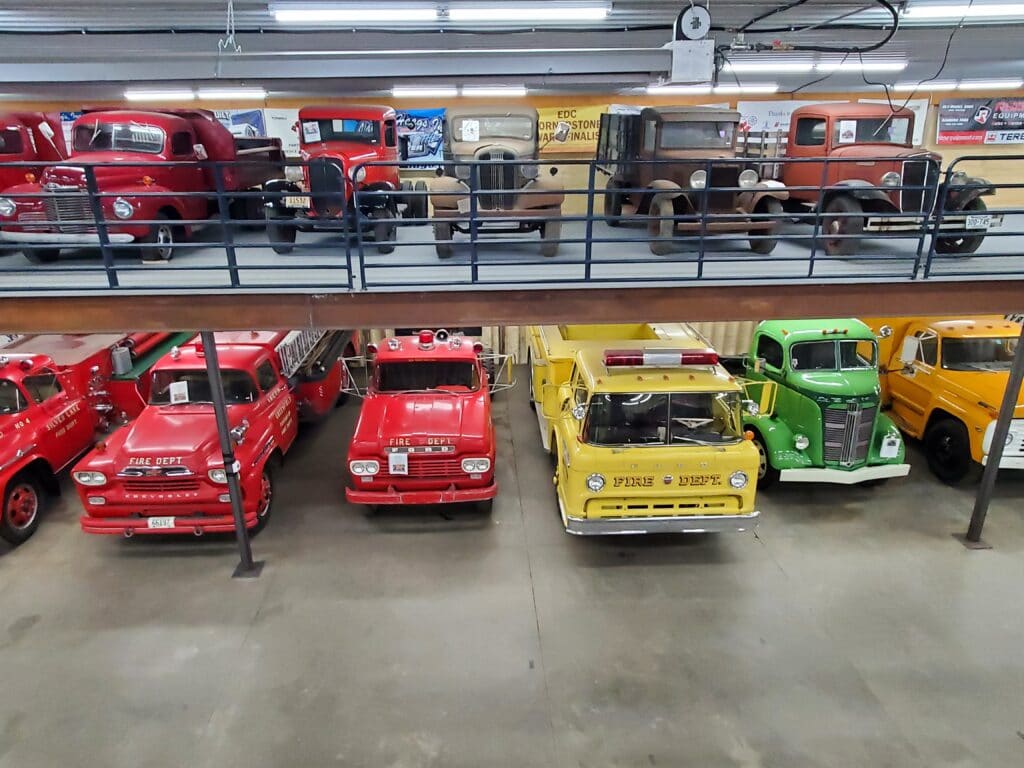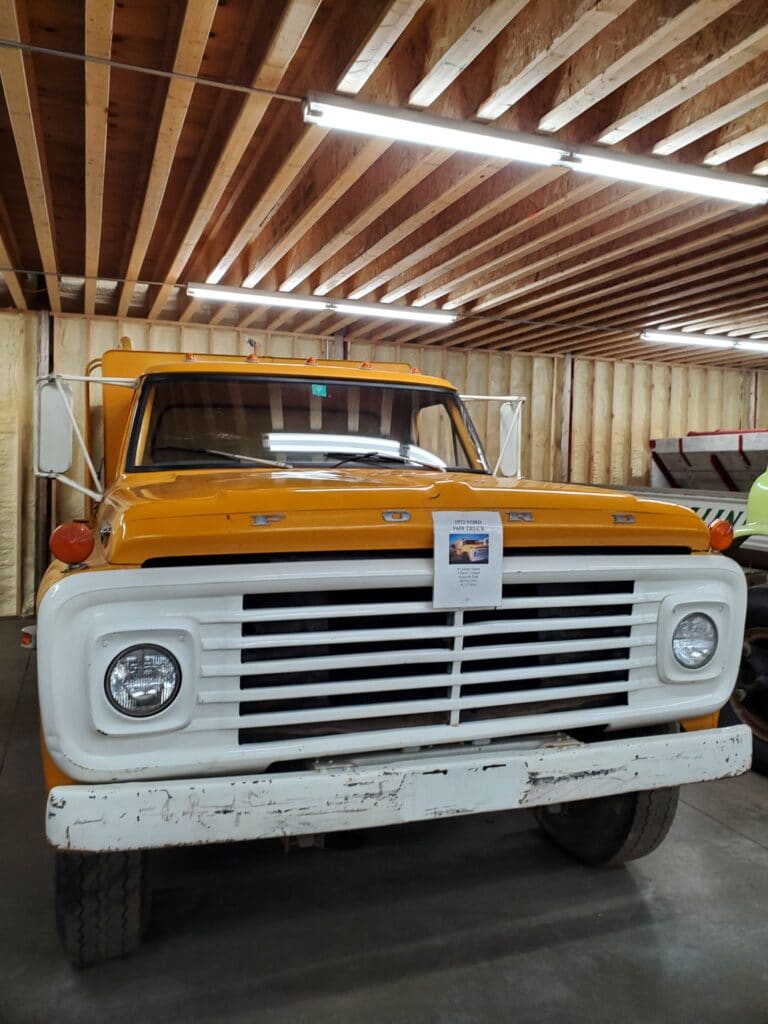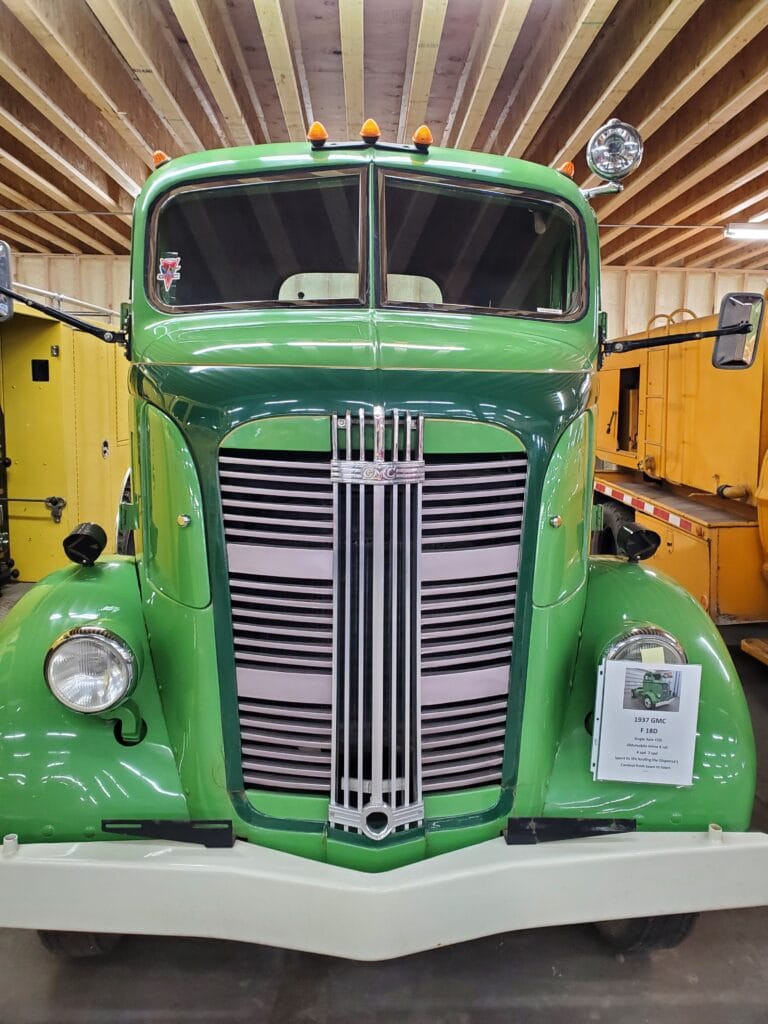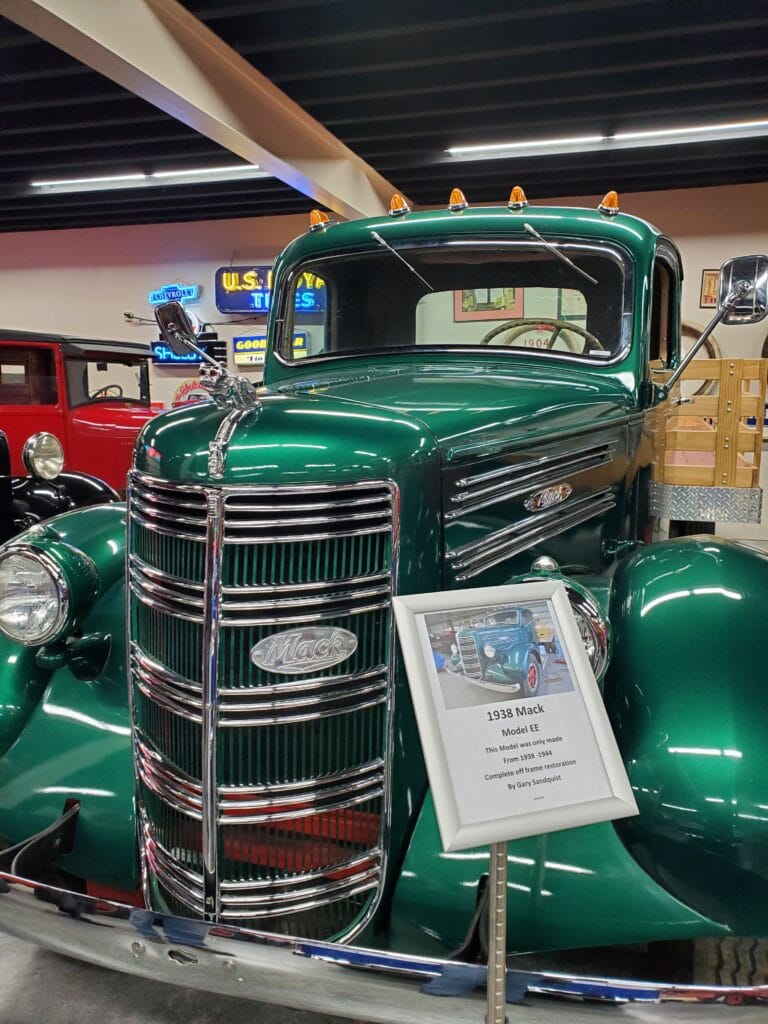 As you can see, this museum is immaculately clean, and the trucks are incredible. I fell in love with this Yellowstone Park Transportation vehicle. If you have ever taken a tour in a national park, this vehicle will inspire you to start planning your next visit to a national park. Imagine yourself exploring Yellowstone National Park while riding in one of these cars. A few bumps here and there would provide memories of a lifetime.
Be safe and smart on your next national park visit.
National Park Vehicle At Yesterday's Memories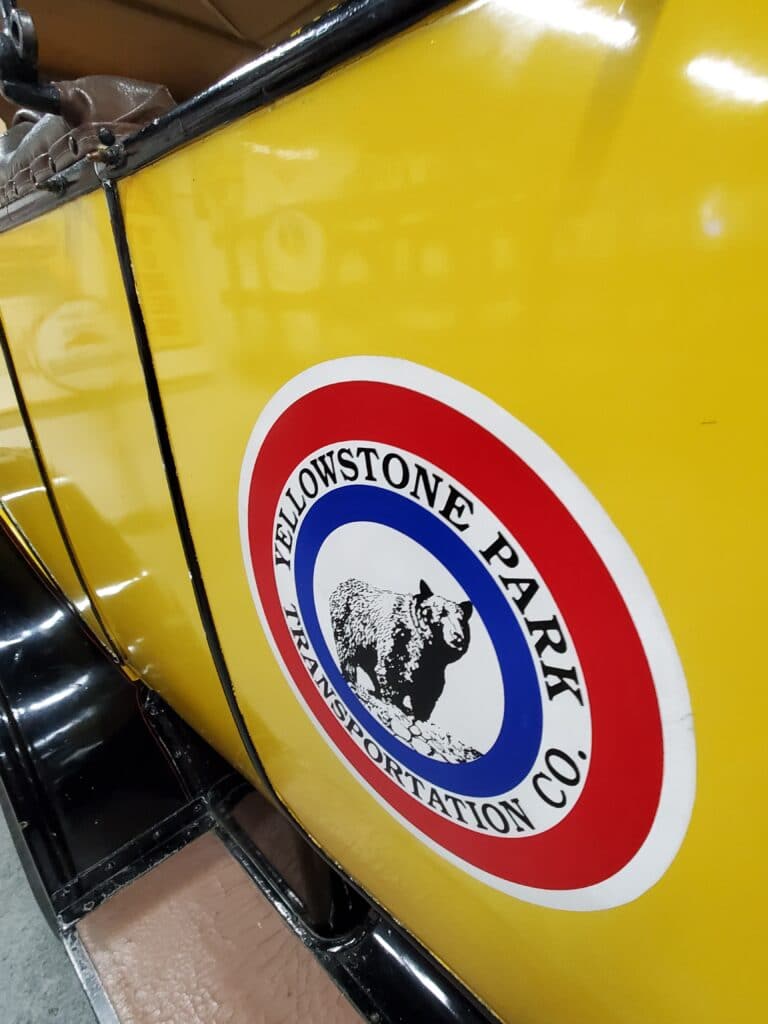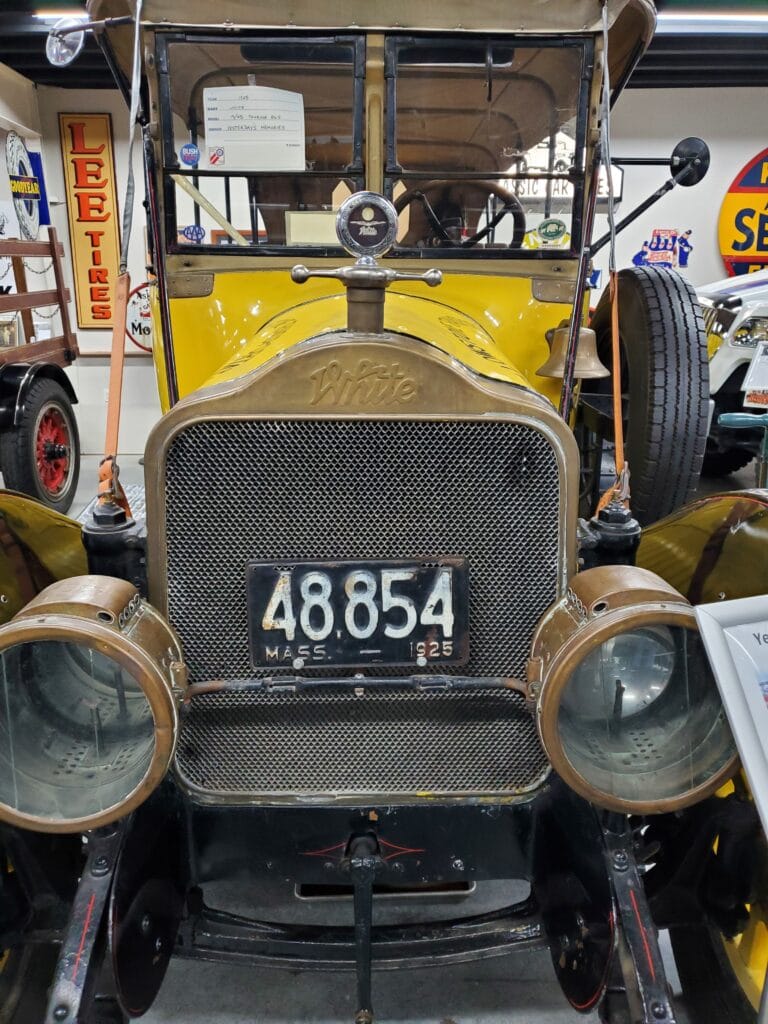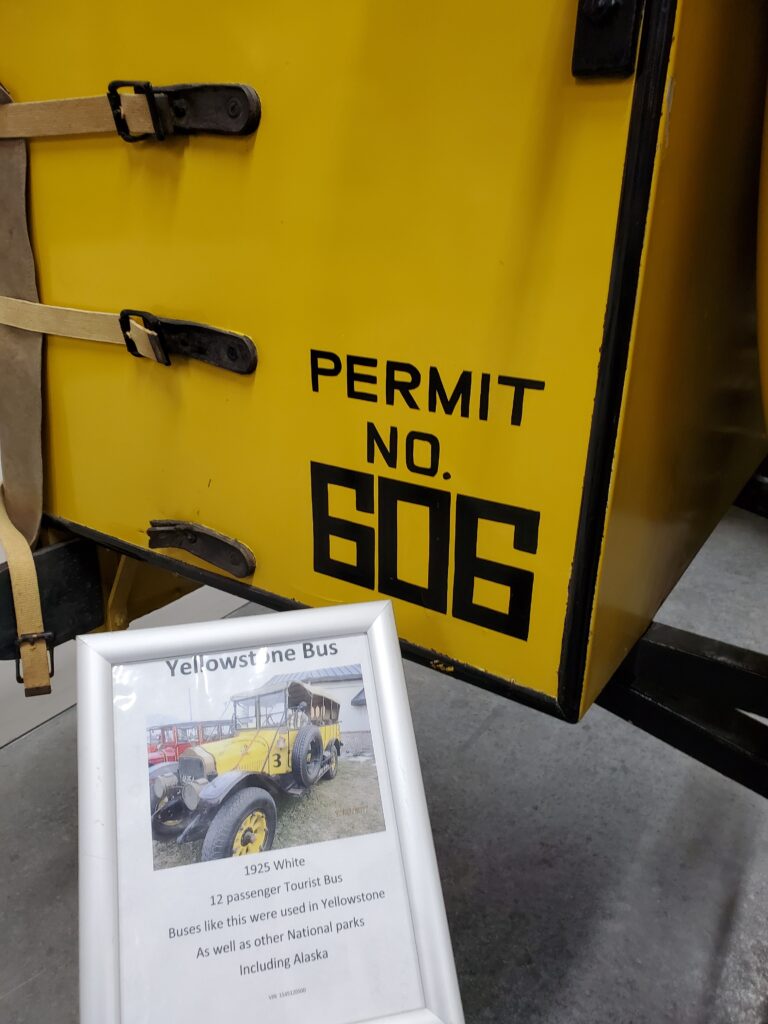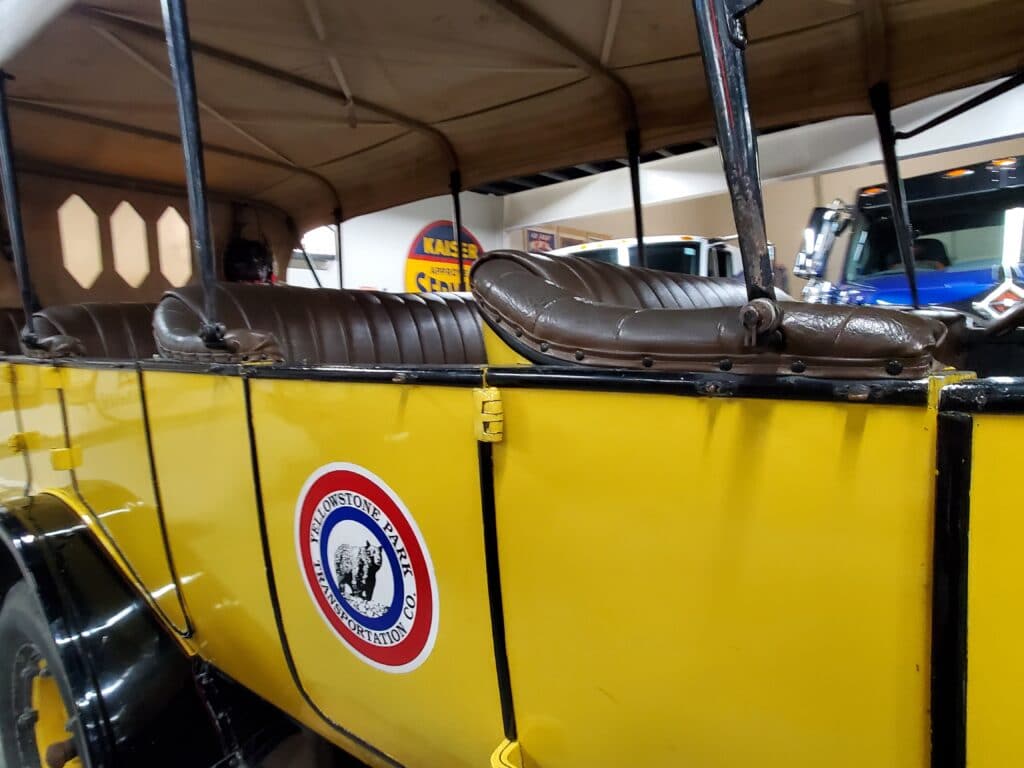 The beautiful trucks seemed to go on and on, but they sure know how to bring happiness into the lives of everyone that visits. Who can resist all of this?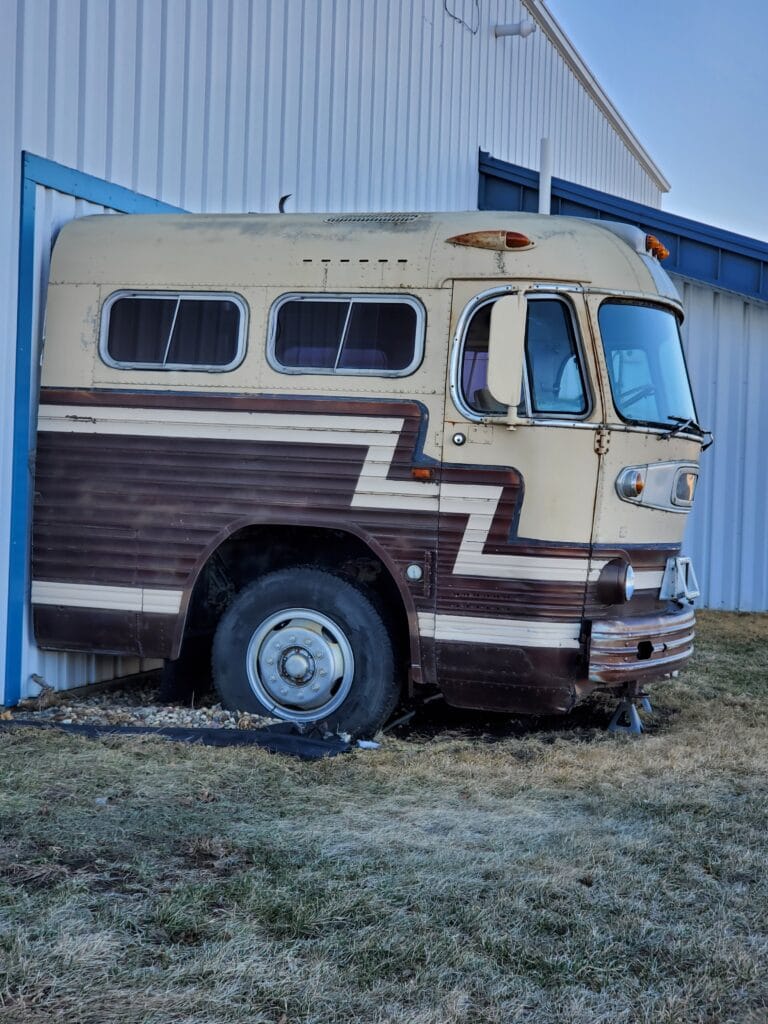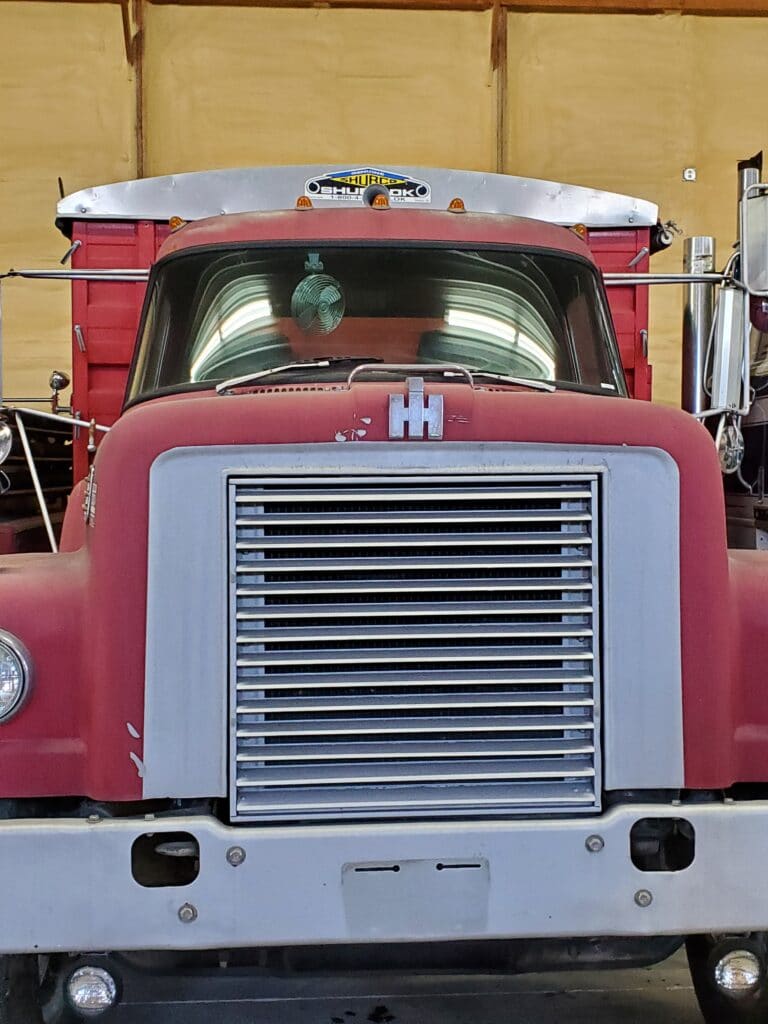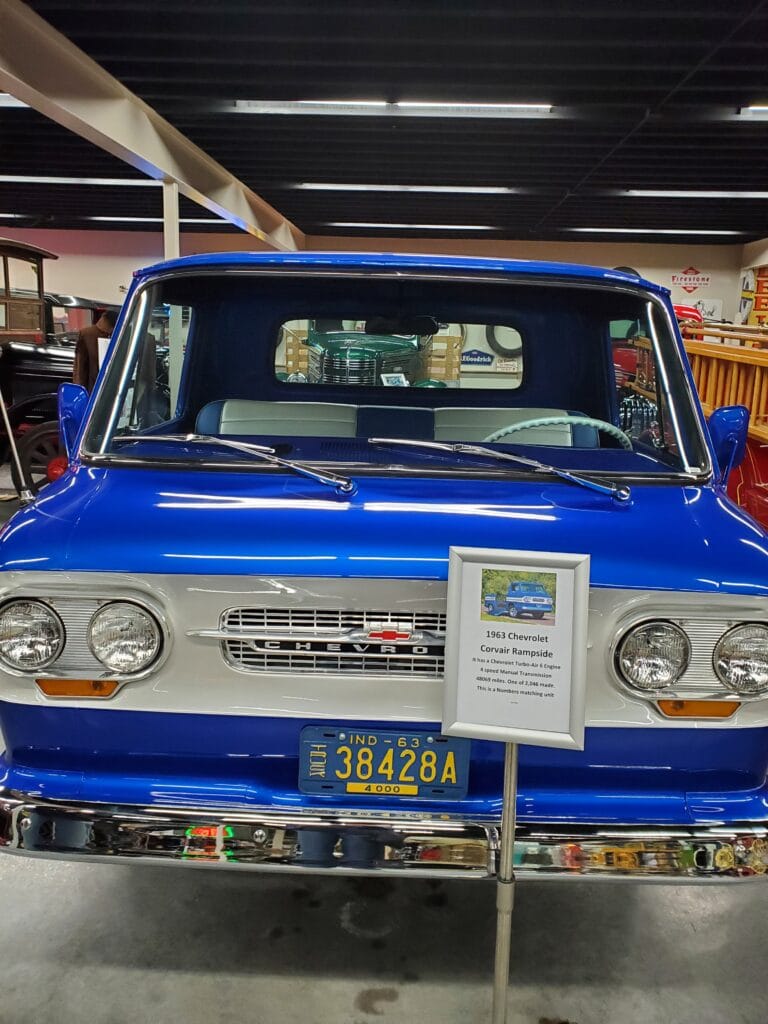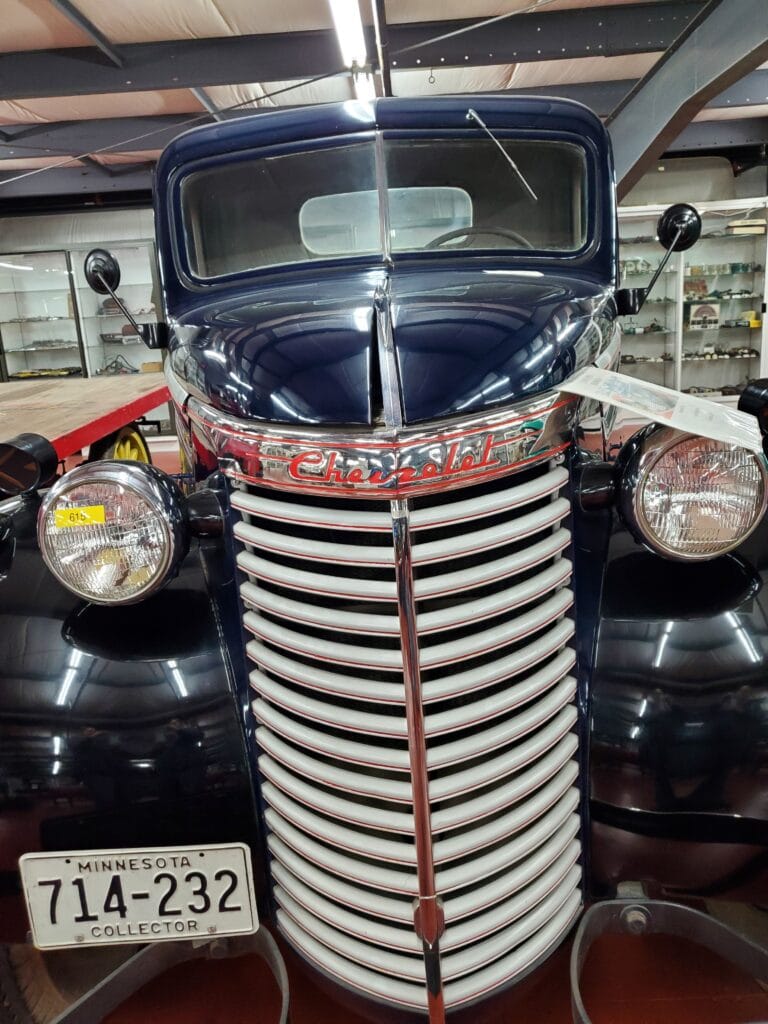 Your visit to the Yesterday's Memories & Truck Museum in Sanborn would not be complete without a glimpse into what life would have been like a few years back. From a Coca-Cola machine to a walk down memory lane. There are many toys that you probably played with at one time or another. The displays go on and on, leaving your mind to wander.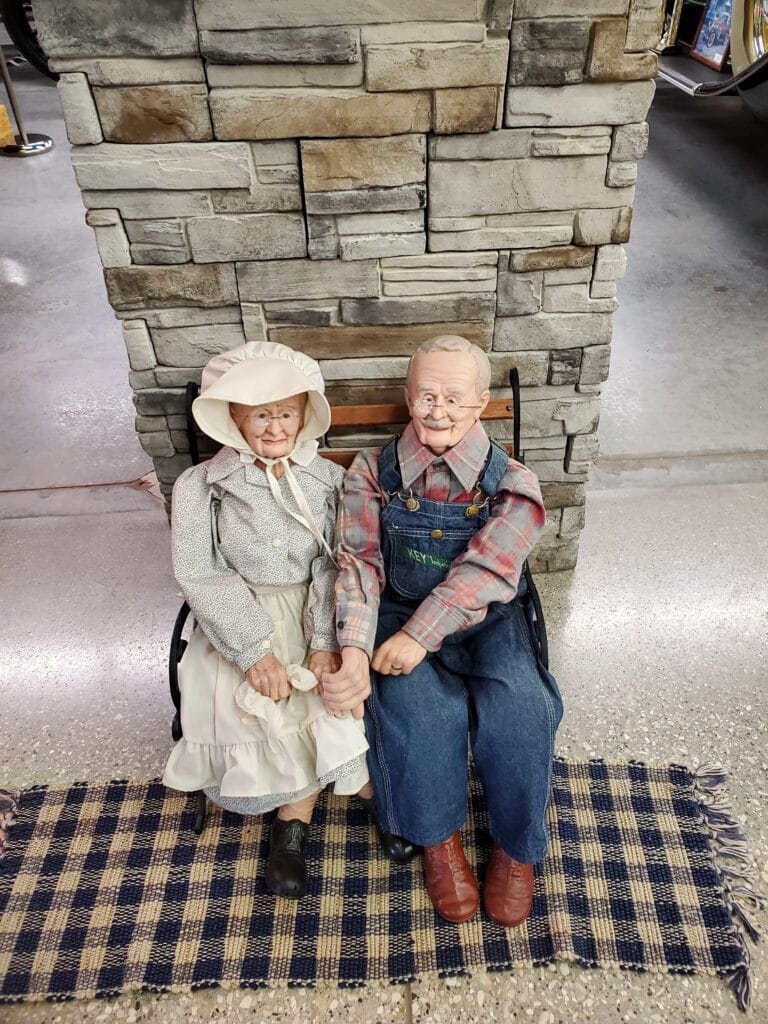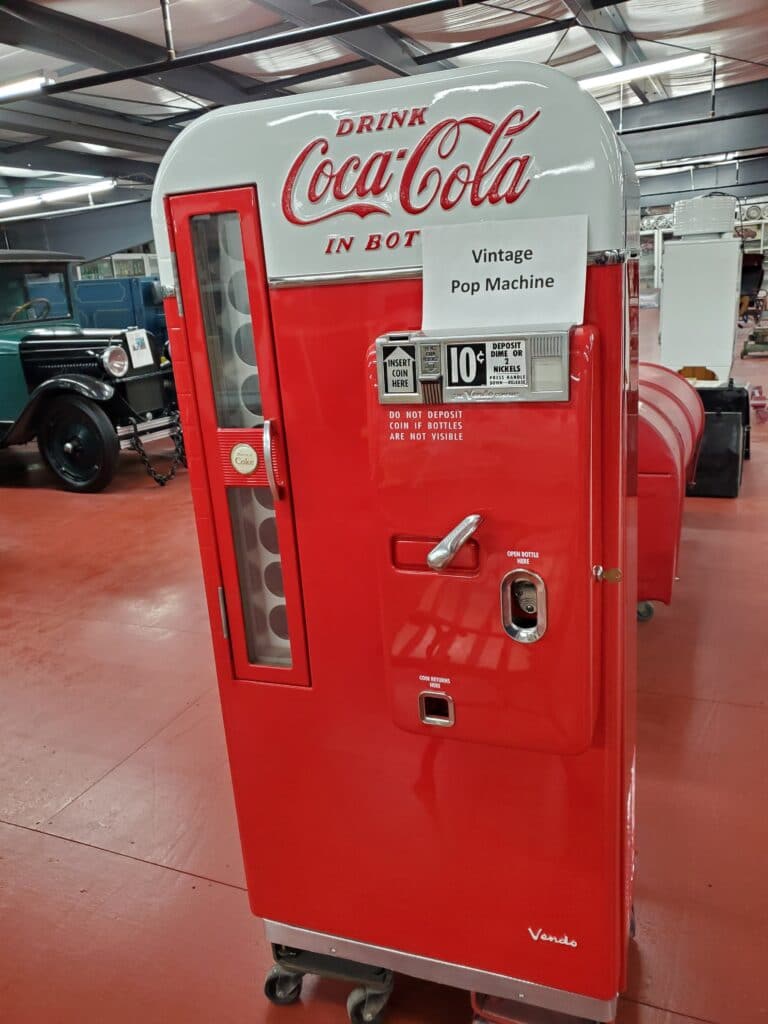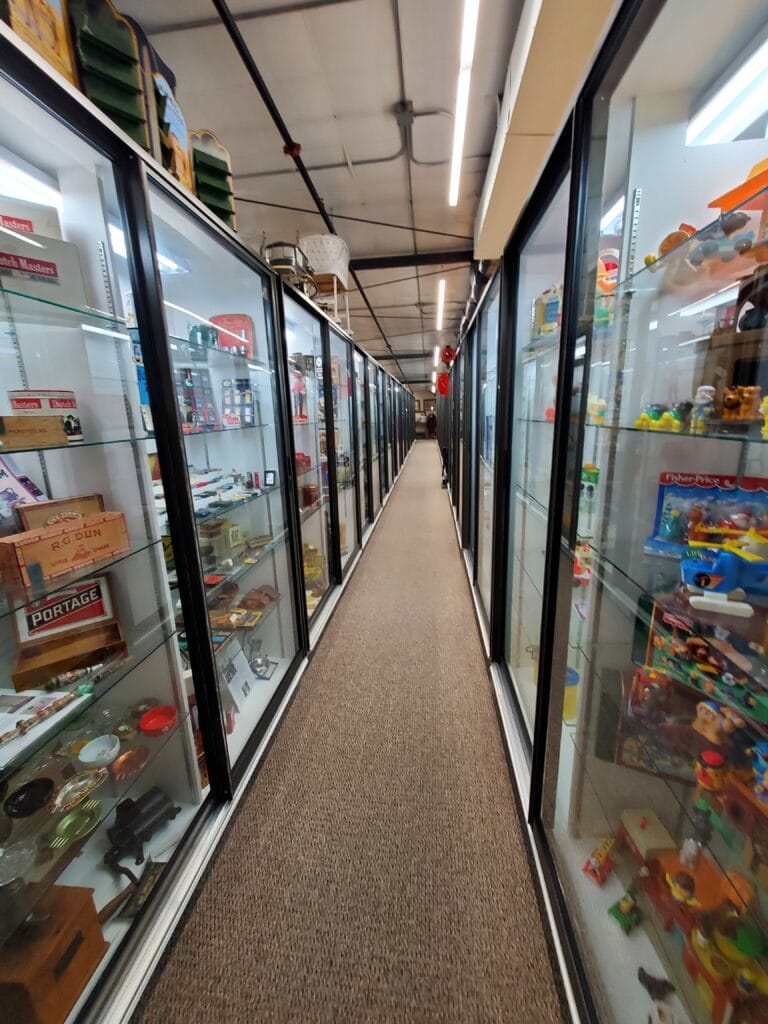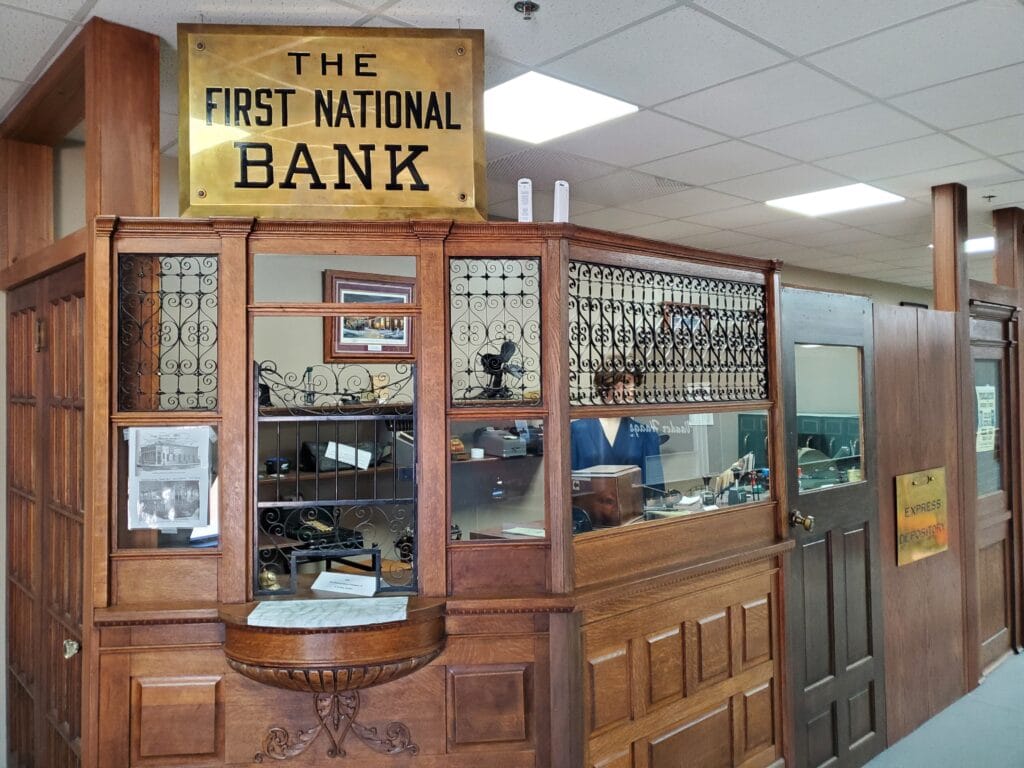 If you enjoy cars through the years, Yesterday's Memories Museum in Sanborn has you covered. Imagine yourself behind the wheel of one of these beauties and where you will travel. Ohhh, the adventures!
Beautiful Cars At Yesterday's Memories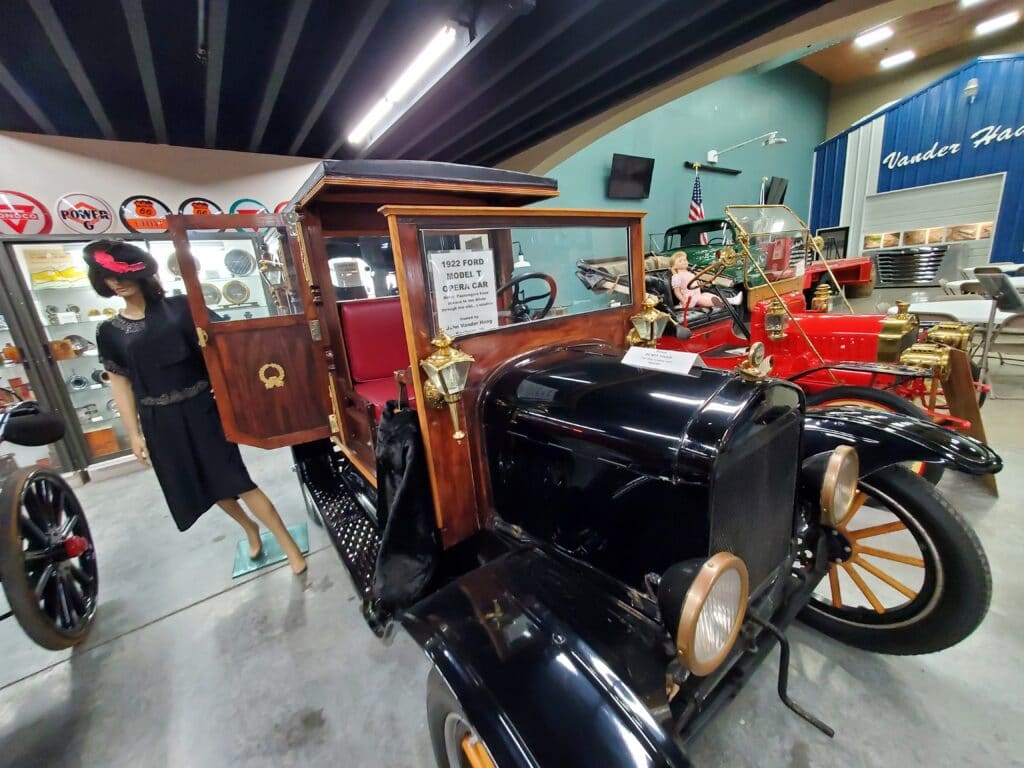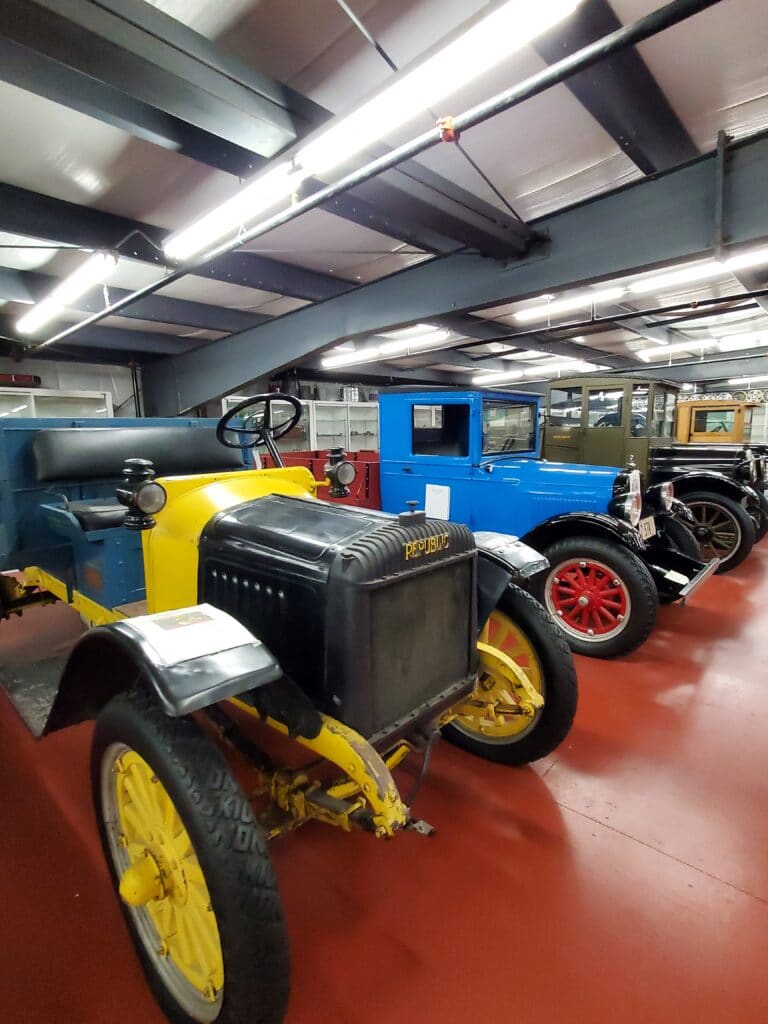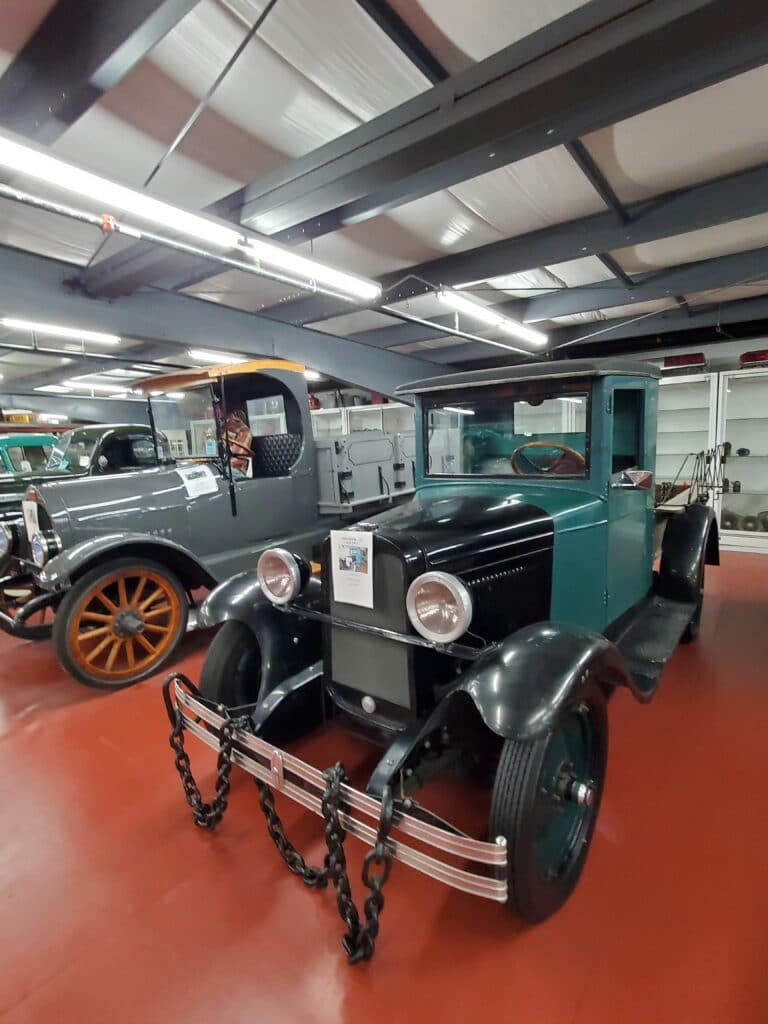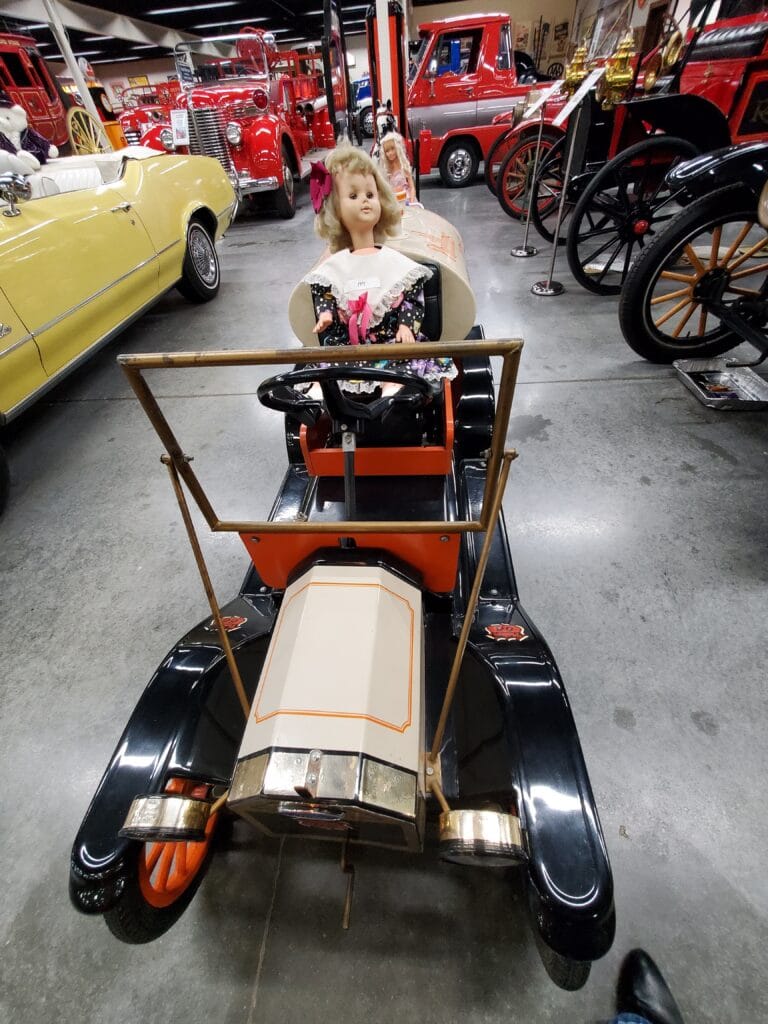 When You Can Visit Yesterday's Memories Museum
Monday-Friday: 8 AM – 4 PM
Saturday: By Appointment
Sunday: Closed
There is a small admission fee to visit. Children 12 and under are free.
School and daycare groups are free.
Where To Stay When Visiting Yesterday's Memories
The Carnegie Library in Sanborn is home to Craven's Suite.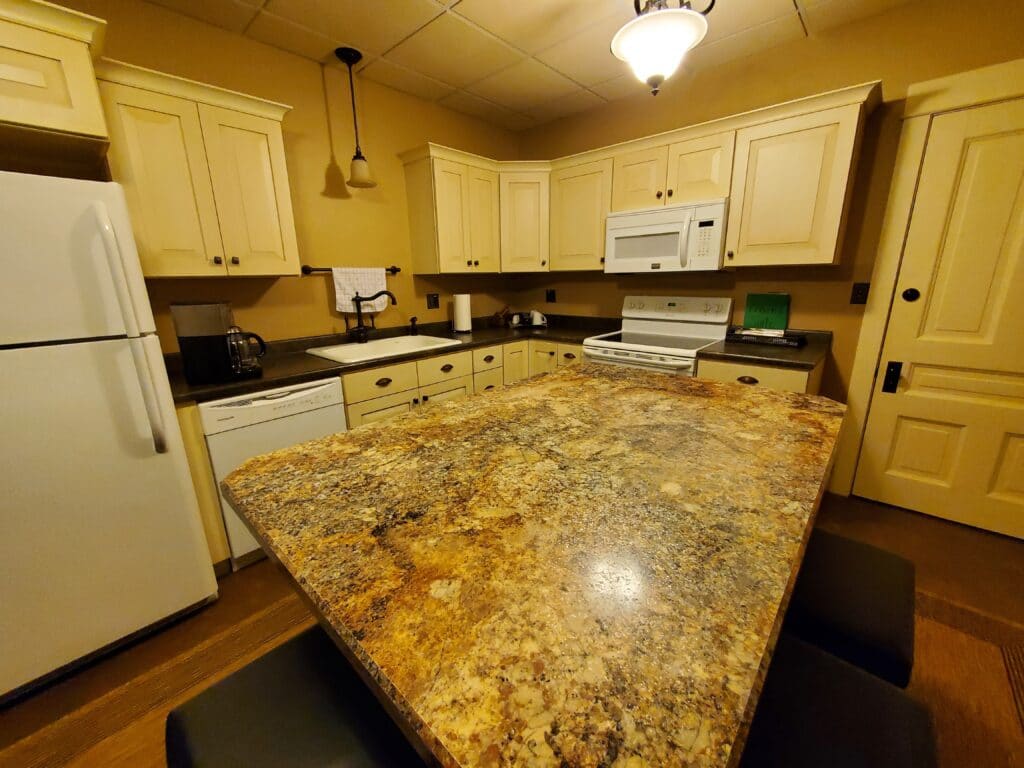 This beautiful suite can be booked by a quick phone call to Starla at 712-348-0366, Denise at 712-260-6282, or Fay at 712-260-4320. You will have all the amenities of home and you can say that you stayed overnight at a Carnegie Library in Iowa.
Sanborn, Iowa, may be a small town with fewer than 2,000 people, but it sure knows how to play big. The Vander Haag family has created something exceptional, and it all began with a love of collecting trucks and cars. You will develop a new appreciation for the love of cars and trucks as soon as you walk through Yesterday's Memories and Truck Museum entrance.
The following two tabs change content below.
SaraB
Sara is a travel enthusiast that resides in North Iowa. You can find her traveling where the plane, train, ship, or car will go. Are you looking to take a road trip? Sara has solutions for you!