Tips For Visiting Grand Canyon National Park & Exploring Route 66
Travel to and around any national park is always a popular road trip. Any epic national park road trip should include a stop at Grand Canyon National Park, including Route 66. I have visited this extraordinary national park a couple of times in the past two years. I experienced it the first time with Melody of Wherever I May Roam when we partnered with Cruise America on an Arizona road trip. And a few months later, I found myself back at the south entrance to this national park with my husband. Each visit was memorable, and I would go back in a heartbeat.
Disclaimer: This is a sponsored post, and Hotels.com has asked me to share what I love about the Grand Canyon. If you visit now or later, you will be glad you made the trip.
"As travel today remains uncertain, please keep your safety and the safety of others in mind at all times. If you are comfortable with traveling, please travel responsibly, such as wearing a mask, and within regulations, as any travel is at your own risk."
The American Road Trip Has Returned
Where To Stay At The Grand Canyon
The Grand Canyon is a vast area in the United States. There are several different styles of lodging available and you will find something that fits the needs of your traveling party. Williams is south of the south entrance to the Grand Canyon and is a charming town that celebrates Route 66.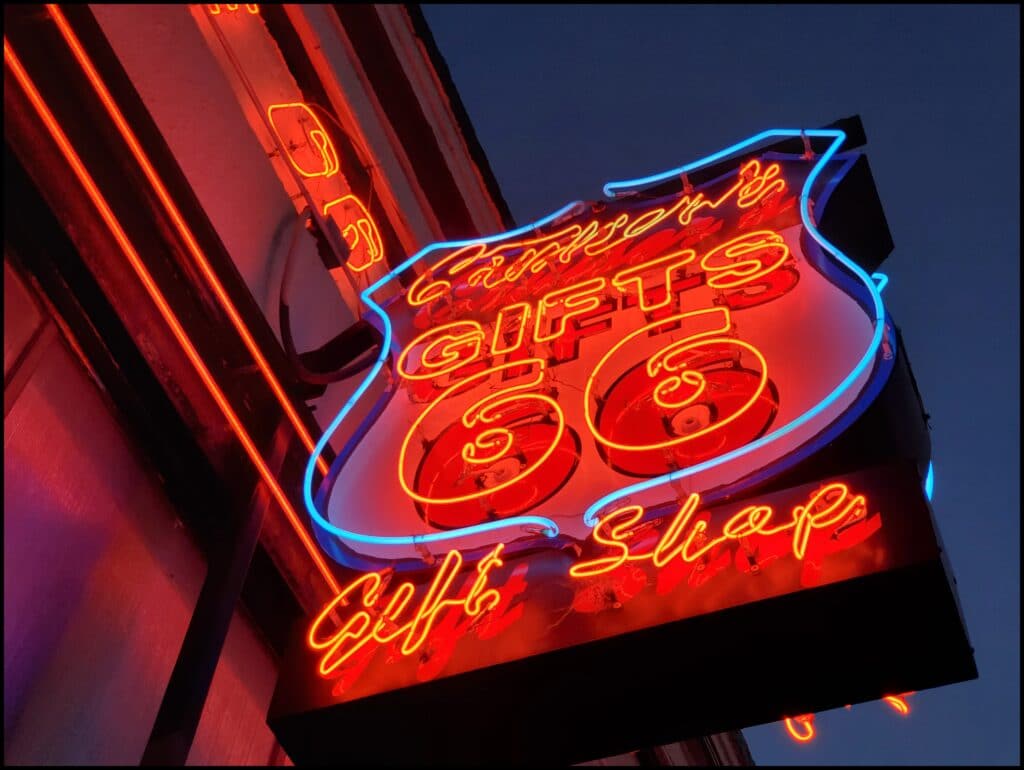 Wiliams is also the town that you can board the train and ride it to Grand Canyon National Park for a day of exploring. You can stay in the newly renovated historic train depot at the Grand Canyon Railway Hotel, located one block from Route 66, making Williams a railroad experience.
Another lodging option is to stay inside Grand Canyon National Park. Yavapai Lodge is a short 20-minute walk to the world-famous Yavapai Point. This property is known to be a quiet place to stay, and it's a simple way to have the Grand Canyon outside of your front door. Flagstaff is also a good place to stay when you are visiting the Grand Canyon. There are several properties in town that offer a Route 66 experience and an opportunity to smell the pines. Each time I have visited Flagstaff the most memorable thing about my visit is the fresh, crisp, scent of pine in the air.
Drive Through Bearizona
Bearizona is a drive-through wildlife park that is outside of Williams, Arizona, near Grand Canyon National Park on Route 66. You drive your vehicle through the park, or you can opt to ride a bus with other guests. Wolves, bison, badgers, burros, and numerous bears can be seen as you drive through this park.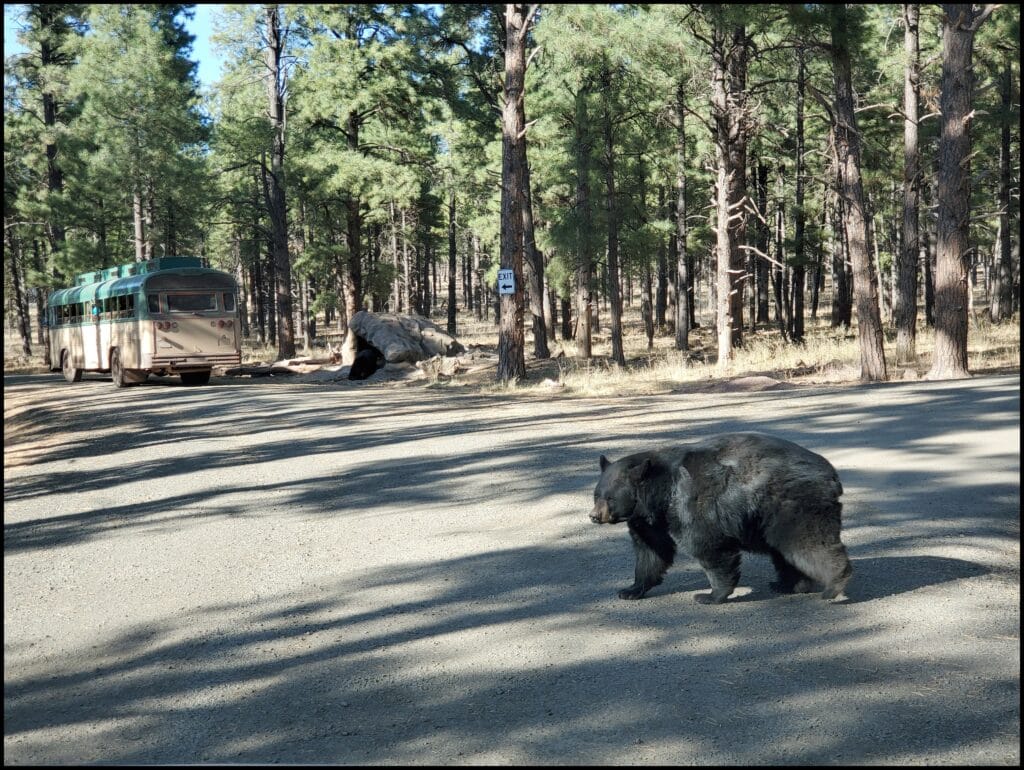 You will get a close-up view of all of the animals as you drive through. It's something a little different than what you would expect to see in this part of the country. I would recommend planning to spend a minimum of two hours at this attraction. If you are traveling with young kids, this is a great way to break up your road trip. It gives you and your kids something different to look at.
Overlooks At The Grand Canyon
There are several overlooks at the Grand Canyon. The signage throughout Grand Canyon National Park is well done. Follow the signs that take you on the south rim of the Grand Canyon for epic viewpoints. You will see signs for pullouts and an opportunity to walk out onto some of these points.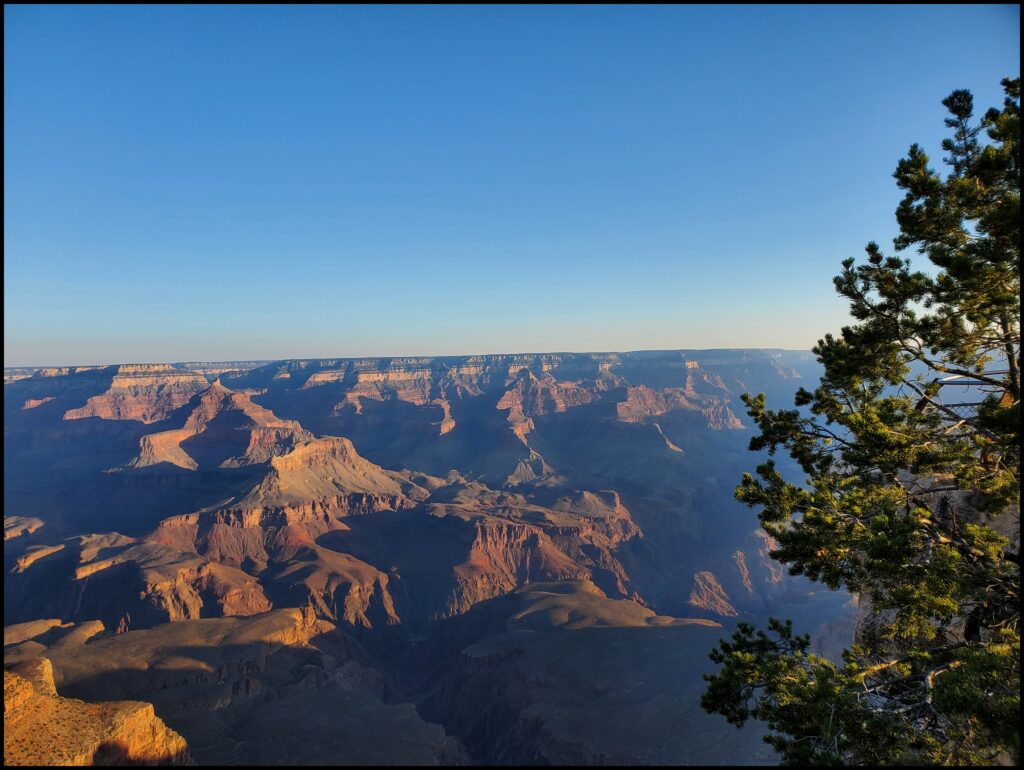 6 National Monuments You Should Know About
You may think that it's not necessary to stop at each of them, but I can tell you from experience; each point is a different view. Sunrise and sunset are stunning times to visit the Grand Canyon, as twilight provides some stunning photo opportunities. If you choose to hop on the free shuttle bus, pay attention to the route, so you know when and where to hop back on the bus.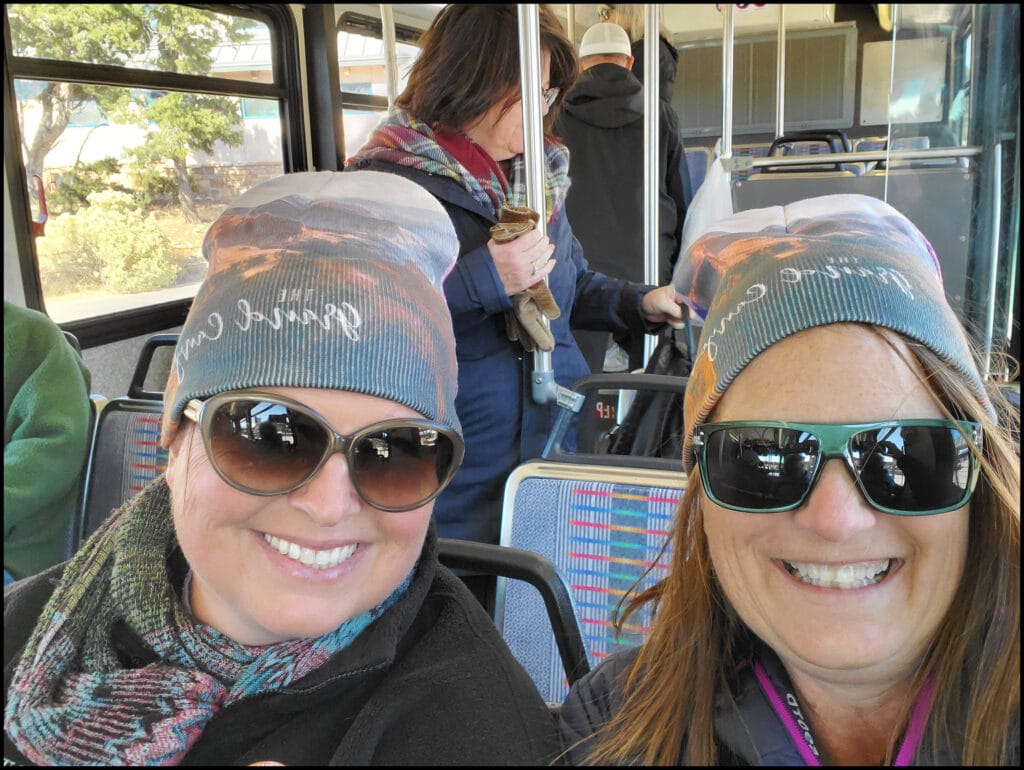 Mather Point is over 7,000 feet in elevation and one of the most photographed places in Grand Canyon National Park. Grandview Point is what it claims to be, a grand view of the canyon. If you look closely, you will be able to see the Colorado River in the basin of the canyon. Hermit's Road is accessible by shuttle bus and offers views of Hop, Maricopa, and Pima Points. The moral of the overlooks at the Grand Canyon is to stop and look even when you think it's the same view again.
Pro Travel Tips For Visiting The Grand Canyon
The best tip that I can give you when it comes to visiting Grand Canyon National Park is to be patient. Many people visit this national park all year long and during peak travel times, the line to get into the park can be long. If you stay in Williams to explore Route 66, allow yourself 90 minutes for the drive to the park entrance. You will want to stop at the visitor center to learn about road closures, trail issues, and any important park information. Wear hiking shoes and dress in layers. The morning air can be quite chilly before the day heats up. Keep a water bottle with you at all times, even if you think you are not thirsty. The Grand Canyon is a vast national park. If you choose to take a hike, be sure to let someone know when you expect to return. Most importantly, be smart so you don't land on the front page of the news.
The following two tabs change content below.
SaraB
Sara is a travel enthusiast that resides in North Iowa. You can find her traveling where the plane, train, ship, or car will go. Are you looking to take a road trip? Sara has solutions for you!