Best Travel Stops on Kansas I-70 When Traveling By RV
Traveling out west in an RV can be fun, yet it can be challenging. Here are some of the best travel stops for you when you are traveling Kansas I-70 with an RV. Each of these places offers a convenient place to park your RV and enjoy an attraction. All types of RVs are welcome in these parking lots and are easy to navigate in and out of. If there's one thing that I have learned while traveling with an RV over the years, it's the fact that many attractions do not offer RV-friendly parking. Each of these attractions is RV-friendly, and that is why they should be placed at the top of your TO Do List. When you find yourself with an RV in a parking lot that is not RV friendly, it's not only embarrassing, but it's also frustrating.
The Return of The American Road Trip
Giant Van Gogh Painting: Goodland, Kansas
The Giant Vincent Van Gogh Painting is super easy to see off of Kansas I-70. The fact that you can see it from the interstate highway, tells you that it's easy to get to.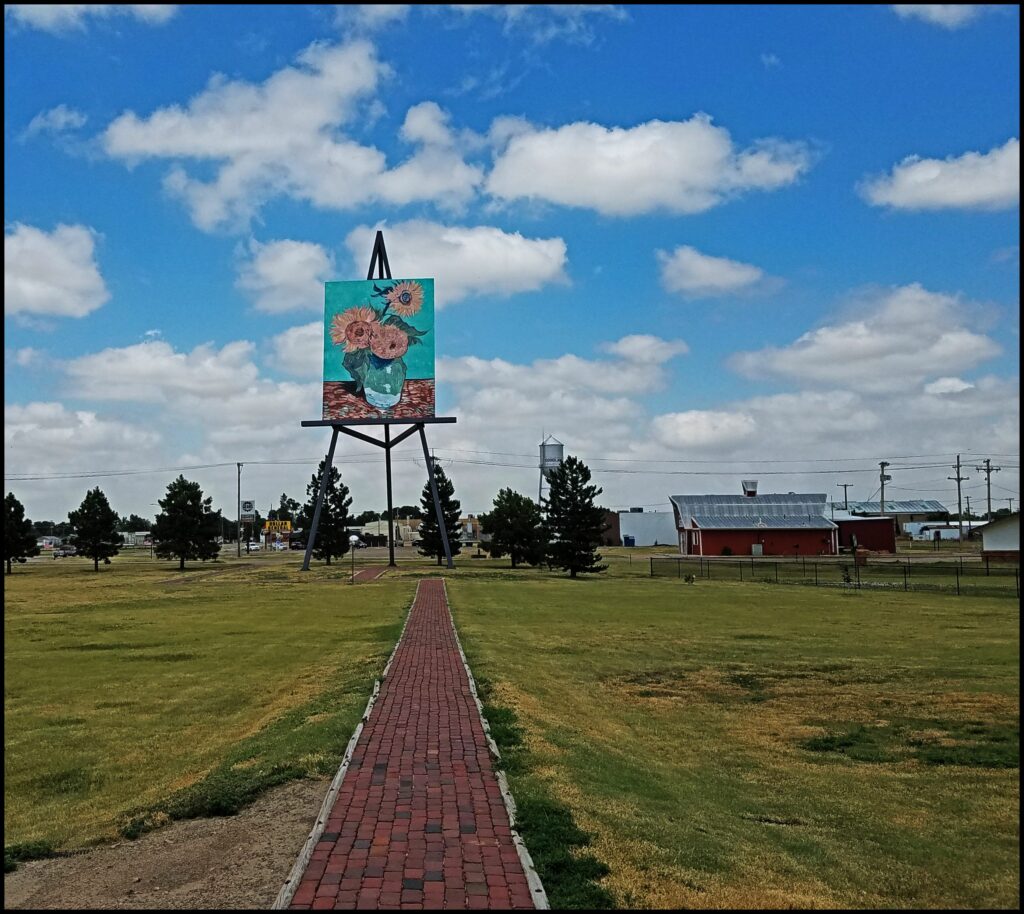 The parking area is huge and it's an opportunity to take an incredible photo with this beautiful work of art. Take a selfie, photo, and enjoy a picnic lunch or a snack.
Eisenhower Presidential Library & Museum: Abilene, Kansas
Abilene, Kansas, celebrates America's 34th president. The Dwight D. Eisenhower Library & Museum in Abilene offers a large parking area that is a hop, skip, and a jump from the attraction itself. You can spend a full day exploring the grounds or stroll through the Downtown area, which is a short walk from the Eisenhower Complex. Walk across the road to the Greyhound Hall of Fame and meet Ginger.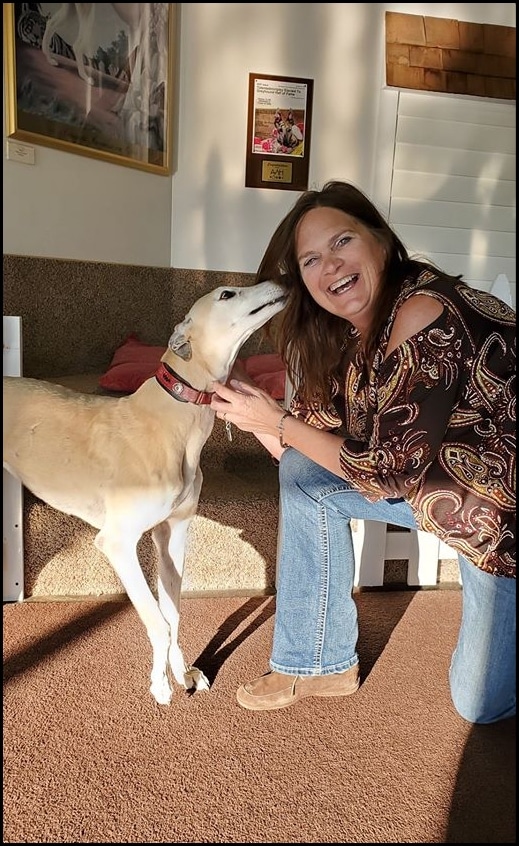 You won't regret the time that you spend at this attraction.
A Presidential Experience You Don't Want To Miss
Prairie Museum of Art & History: Colby, Kansas
Colby, Kansas, is home to the Prairie Museum of Art & History. The parking lot is RV friendly and it's easy to get to from Kansas I-70. A fun find here is the largest barn in Kansas, The Cooper Barn. It was built in Brexton, sixteen miles northeast of Colby in 1936, and moved to its current location in 1992. Follow the story of how it was moved while visiting the museum.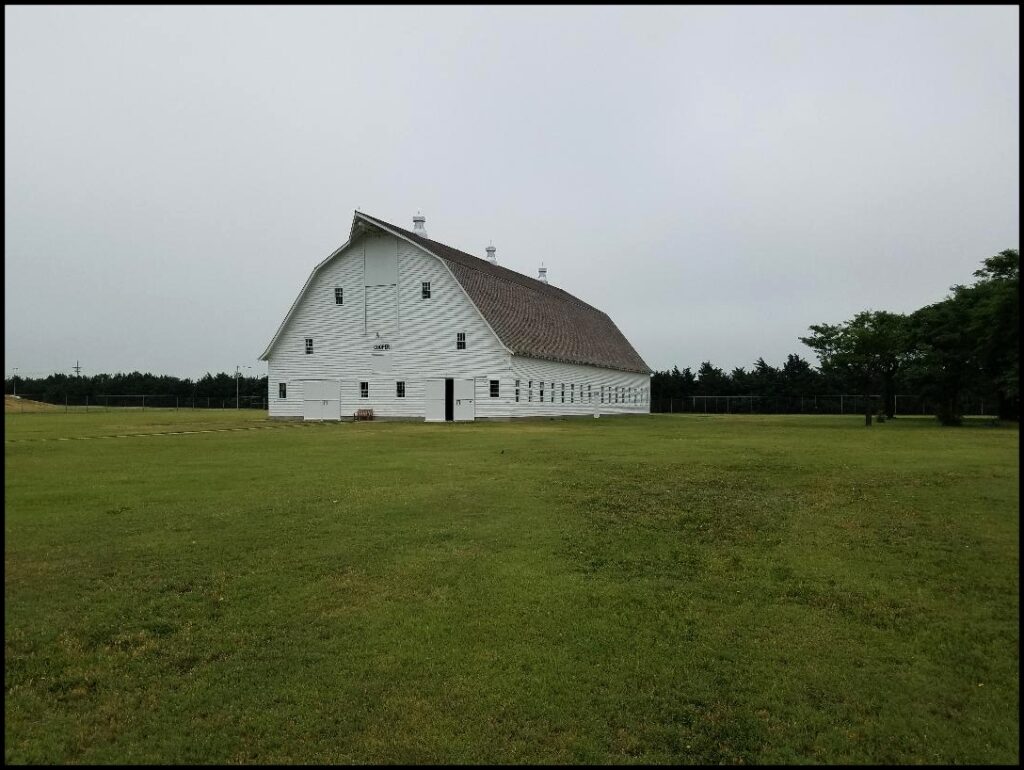 Enjoy viewing it close up and exploring the grounds that it sits on. The doll collection is impressive, as is the large glass collection.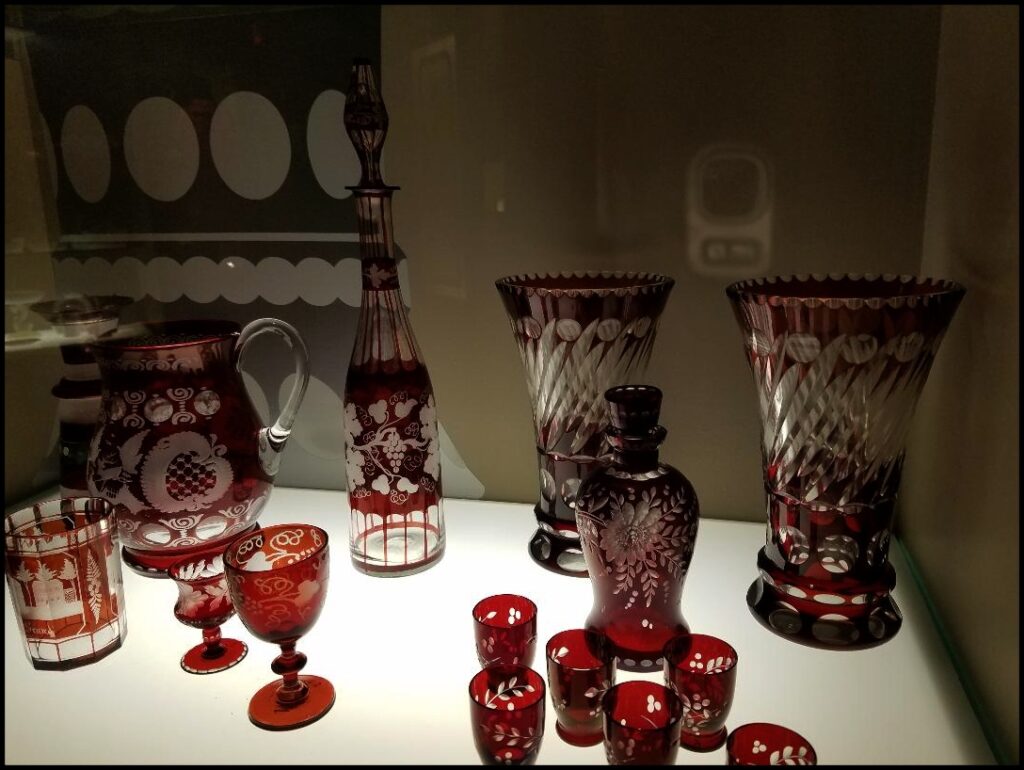 This is a stop that you will not want to skip when you are traveling Kansas I-70 by RV.
The Legends: Kansas City, Kansas
The Legends in Kansas City, Kansas, is not only a shopping venue, but this attraction also offers entertainment to keep you busy. The parking lot is huge and you will not have any problem finding convenient RV-friendly parking. And there is the food, if you are like me, you eat at your campsite a lot when traveling in an RV. Art is everywhere, embrace it when you visit The Legends in Kansas City, Kansas.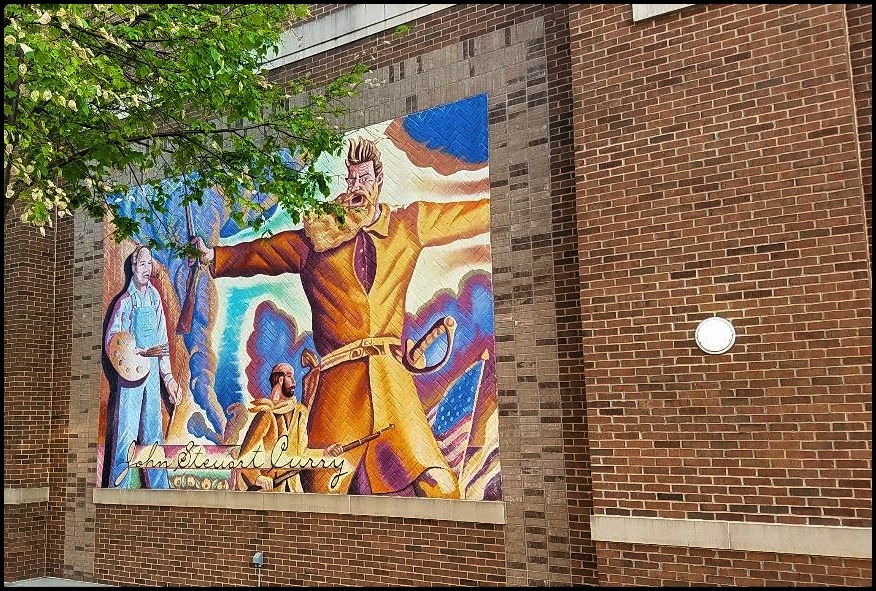 The Legends is a great spot to enjoy a meal, outside of your campsite. You can enjoy tacos, steak, pizza, Kansas City BBQ, and even an excellent burger or two. This large venue makes parking ideal when traveling Kansas I-70 by RV.
North Central Kansas- Lodging Opportunities
Historic Fort Hays Site: Hays Kansas
Hays, Kansas, is home to the HistoricFort Hays Site. The site is a few miles off of the Interstate, the road is paved, and the parking area is RV friendly.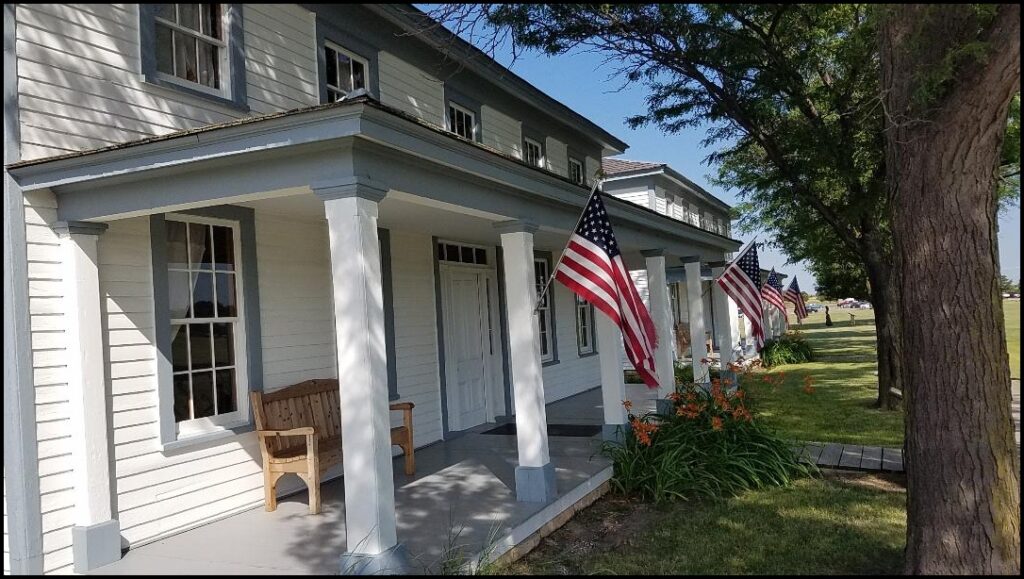 Walk across the road to view the bison close up. The parking area where the bison are is not conducive to RV travelers. Make the most of your visit by parking at the historical site and taking it all in. Throw on a comfortable pair of shoes and enjoy all that this facility has to offer.
Hays Kansas- The Small Town That Plays Big
Rolling Hills Zoo: Salina, Kansas
The Rolling Hills Zoo in Salina, Kansas, offers friendly parking for you and your RV. The parking lot is large and easy to navigate. The best part of your day will be exploring the zoo with all of the animals. You will not want to miss the well-done wildlife museum that is also part of the zoo.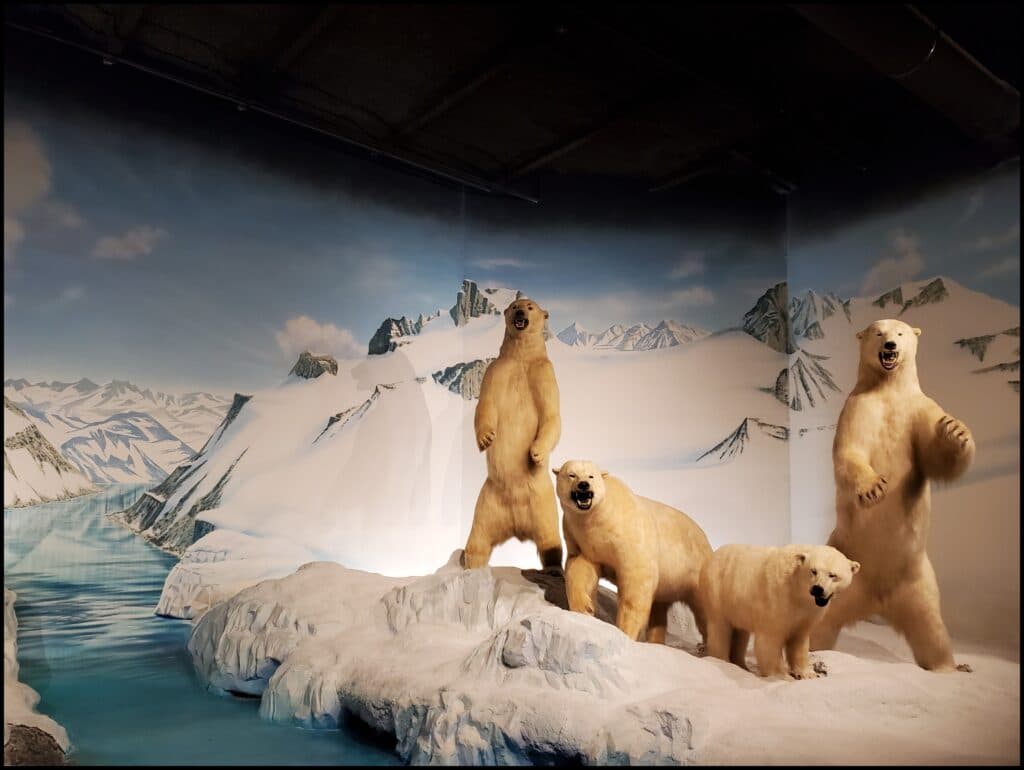 Do you travel with a dog? No worries, as the Salina Zoo offers dog kennel services, giving your dog a break from your RV. The giraffes are fun to watch, as well as the big cats and rhinos.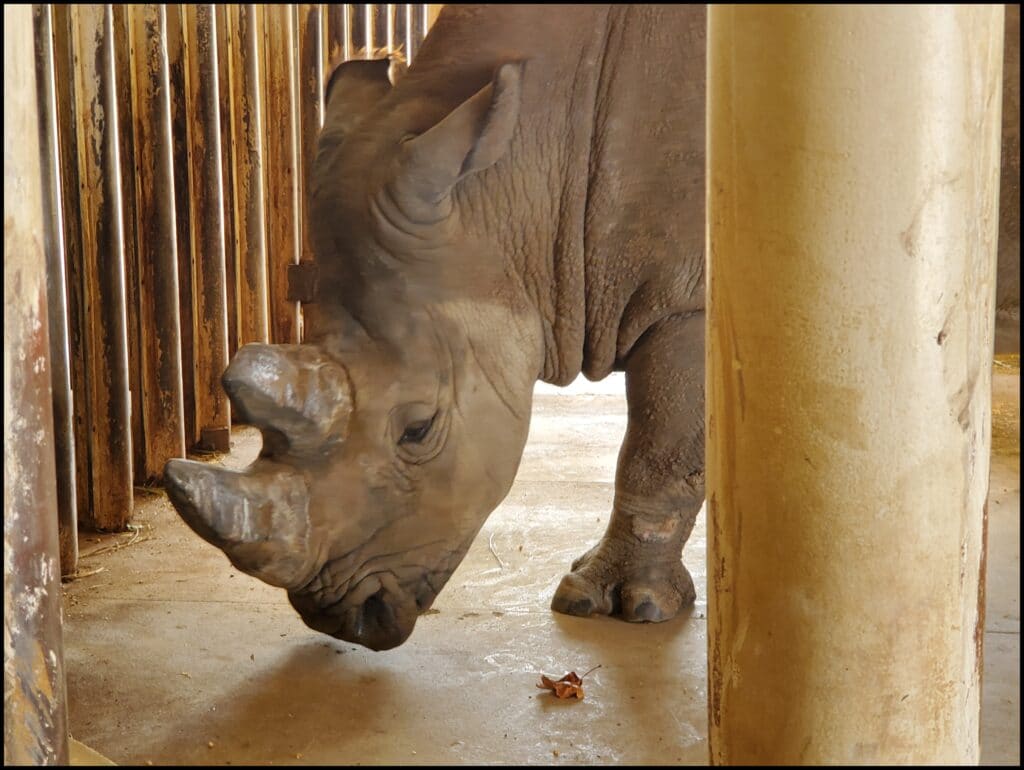 Throw on a good pair of walking shoes and be ready to explore this incredible zoo. The Rolling Hills Zoo is a walkable zoo and gives you an opportunity to get some exercise while experiencing the wildlife that it has to offer. During peak travel season, tram rides run Fridays, Saturdays, and Sundays. During the off-season, be ready to walk.
Find High Adventure Along Kansas I-70
There are many other sites along Kansas I-70, but these are all super close to Kansas I-70, less than five miles from the Interstate Highway. Traveling Kansas I-70 by RV is different than when you travel by car. You do need to pay attention to the parking areas, gas station entrances, and exits, as well as how far off the highway the attraction is. Many times when you leave the Interstate Highways, road construction can become dicey during the high travel season. Nobody wants to travel on an oil or rock-covered road due to construction. When you stay on Kansas I-70, your route will be as safe as possible.
Enjoy your road trip~ Kansas has a lot to offer. Traveling in an RV can be as fun as you want it to be, so why not make smart choices and plan your trip before you leave home? Now is the time to travel to Kansas and take it all in, what are you waiting for?
The following two tabs change content below.
SaraB
Sara is a travel enthusiast that resides in North Iowa. You can find her traveling where the plane, train, ship, or car will go. Are you looking to take a road trip? Sara has solutions for you!